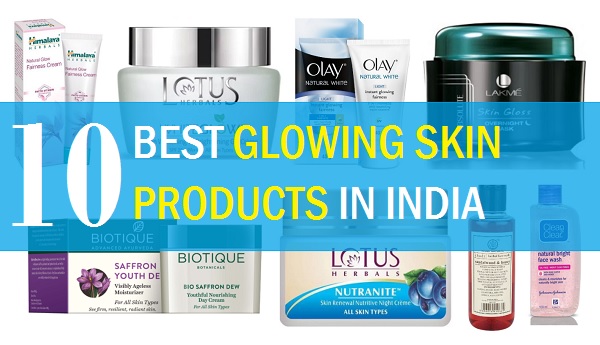 10 Best Glowing Skin Products for in India for Men and Women
Perfect glowing skin is not just for the women but men also wish to get glow on their skin. But is that so daunting and difficult? Well, No with the use of the suitable skincare products and right skin care regimen; this is not that difficult of a task. Though battling with the skin problems like pimples, scars, acne and blackheads can be exhausting but definitely you can avert that too. Here in this post, we will share some of the skin care products for getting glowing skin.
Not just the radiance on the skin, it can also be appropriate for the good skin condition. When you do not pay attention to the skin, it appears tired and dull, thus proper skin care and precautions are also needed. Men has facial hair due to which their skin gets more prone to acne, but why is that? When the ingrown hair arises and the dirt, dust sebum etc trapped in the ingrown hair, it can result in skin problems and blemishes.
Top Products for Glowing skin India: Reviews and Prices 2021
There are several products in the market that can give you glowing skin. So, while you use such products to make the face glow. You should also take balanced diet and include lots of water throughout the day, especially when the summer season is there.
1. Lakme Absolute Skin Gloss Overnight Face Mask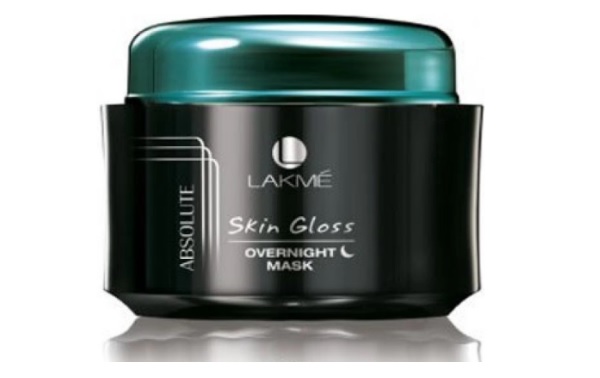 Want glowing skin? Then do try a facial mask that can make the skin glossy and supple. Everyone says that night is the best time when your skin can glow and rejuvenate so this is why the night time rituals are also considered as the best. Lakme Absolute Skin Gloss Overnight Face Mask does that, By Face mask do not get confused that you have to wash it off after 15-20 minutes, but you need to keep this on the face for overnight to get a glowing skin the next day. This overnight mask from Lakme is not just for harsh dry winter season but when the skin is dry then you can also utilize this for the summer time.
Features and Review
Makes skin glow without the oiliness or greasy feel

Suitable for dry and dull skin and oily skin too

Enriched with mineral laden glacial water

Coats skin with rich moisture

Hydrates the skin to make it lustrous
How to use:
Cleanse the skin using a gentle cleanser

Apply the mask and do some gentle massaging

Leave the mask on your face but do not wash immediately

The moisture coats your skin with a shiny gloss.
2. Oriflame Love Nature Aloe Vera Gel Cream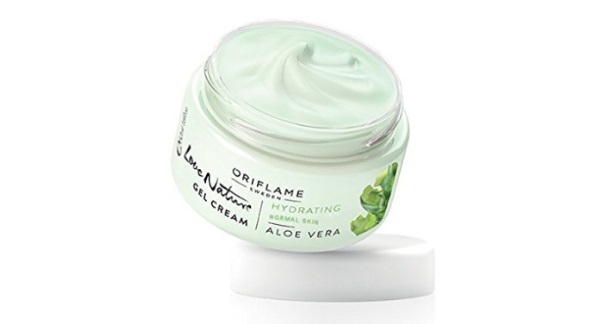 Aloe vera is a boon for the dry skin as it gives excellent moisture. Aloe vera can help in making the skin glow with the utmost moisture and suppleness. The only thing is that, this cream is for dry skin to normal skin and not for the oily skin as the texture is a bit greasy.
3. Himalaya Herbals Natural Glow Fairness Cream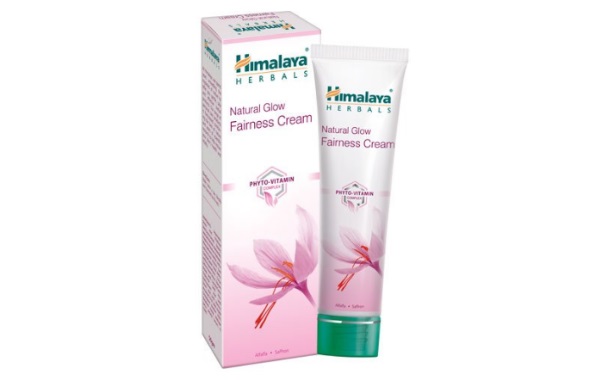 Here comes the product which is for oily skin and for fairness plus the glow. So, what it does This Himalaya fairness cream has a thick texture that makes the skin brighter and gets blended while we do some massaging. The glowing skin cream is not that moisturizing therefore, people with oily skin will like it more. In summers, dry skinned ones can try but not in winters as the moisture content is pretty low. It's unique formulation is enriched with the Mandarin orange, Persian Rose, walnut along with aloe vera. So, besides aloe vera making the skin glowing, walnut and Mandarin orange improvise the dull and dark skin tone. With continuous application skin appears bright and glowing.
Features and Review
Suitable for all skin types

Dermatologically-tested and hypoallergenic

Enriched with the extracts of Persian Rose, Mandarin Orange, Walnut and Aloe Vera

Improves skin cell renewal at the epidermal cell layers

Removes blemishes from the skin

Easy availability
4. Lotus Herbals Whiteglow Skin Whitening and Brightening Gel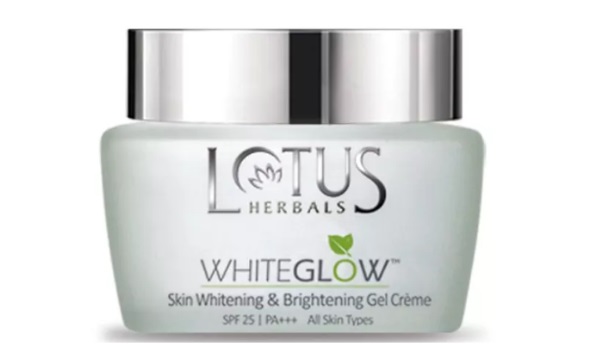 Lotus Whiteglow Brightening gel has a very fine texture that adds glow on the lifeless skin without being sticky oily or greasy. The light skin care product is suitable or all the skin types and even men can try it. What is the USP of this product. Actually, the product is very affordable and has an easy to blend formula that can be used by men and women of all age groups. Boy who are looking for a decent skin cream for their oily-combination skin can try it as well for a daily skin care routine.
Features and Review
Gives the benefits of a gel and a cream

Suitable for oily and acne prone skin as well

Contains sunscreens to shield the skin from harmful Ultra violet rays

Gives bright and radiant looking glowing skin

Enriched with grape, mulberry, saxifraga extracts along with the milk enzymes
5. Olay Natural White Light Instant Glowing Fairness Cream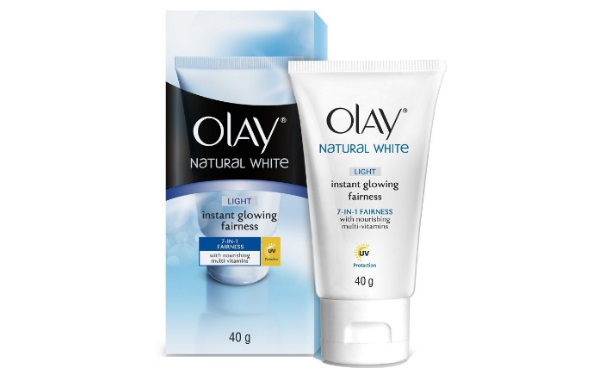 This next product on our list is also a fairness or whitening product as you call. So, it can give you dual benefits like whitening the skin and giving the glowing skin. Finding the appropriate products to whiten the skin can be difficult especially when the skin is greasy and oily. Therefore, a cream like Olay Natural White Light Instant Glowing Fairness Cream can suit the bill. The cream has a grease-less and easy to penetrate texture and a formula that is non-comedogenic. So, while you use a cream like this, this not only improves the skin tone but also keeps you free from breakouts. This daily fairness cream can be used by youngsters and teenagers too. It comes with a triple vitamin system hence fades those dark spots and dullness away for a glowing skin.  
Features and Review
Gives instant fairness

Very easy to purchase in shops

Price is extremely affordable for those small trail tube packs

Helps in even toning the dull and patchy skin

Not harsh chemical or strong odor

Gives sun protection with its UV shielders

Appropriate for day time use

Good daily use cream
6. KHADI Honey Face Wash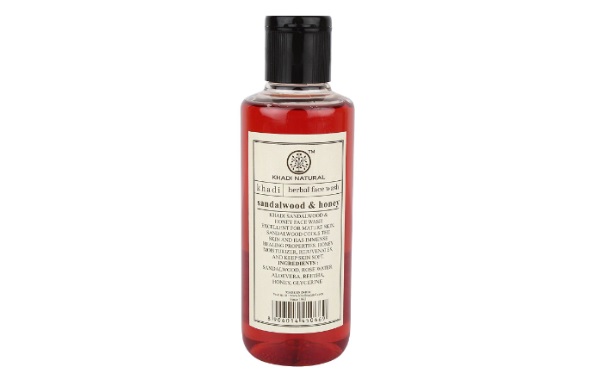 Honey as you see, is a very high in moisture product which can make the skin rich with moisture when applied. So, which is the products that have honey in them. There are a lot out there but staring your day with a honey face wash can be the first step in making the skin glow. The product on our list is the Khadi honey face wash. In fact any honey face wash will work to get that glow for all the skin type. Khadi makes herbal products. Therefore, if you are thinking of using herbal face wash then, do consider this.
Features and review
Along with honey it has aloe vera, cinnamon, fennel and basil.

Herbal blend of plant extracts

Removes the excess oil and makeup residue

Makes skin glowing and healthy

Does not dry the facial skin

Has gentle smell and formula
7. Biotique Bio Saffron Dew Youthful Nourishing Day Cream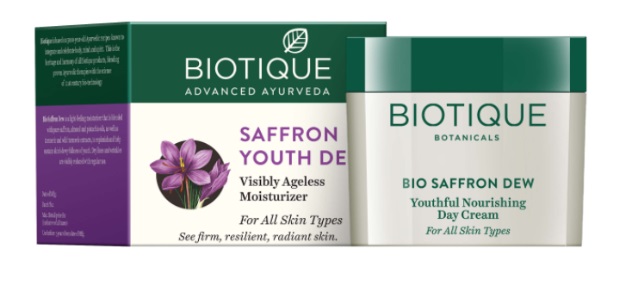 The next product is for someone who has dry skin but needs that glow through a good day cream for glowing skin. So, here is this Biotique Bio Saffron Dew Ageless Day Cream. The cream has an extremely rich texture which is made using the saffron or kesar. Being a kesar rich skin cream this improvises the complexion when used continuously and gives benefits in dullness removal. As we mentioned the texture is very moisturizing and blends like milk cream on the face. This can be an appropriate skin cream for the winter days as well. The only thing is that the sunscreen is lacking therefore, if you are hoping to use this for the day time, then do apply sunscreen prior to this or post the application. Some of the notable ingredient that this cream has are Rakht chandan, Honey, kesar and ashwgandha. Sounds good!! Right?
Features and review
Decent packaging

Easy availability online

Has kesar along with other effective botanicals

Slightly greasy so perfect for dry skin

Gives glow on the skin and moisturization

Supports wrinkles and dry lines treatment

Reinforces the skin's natural cell renewal mechanism
8. Himalaya Herbals Refreshing Cleansing Milk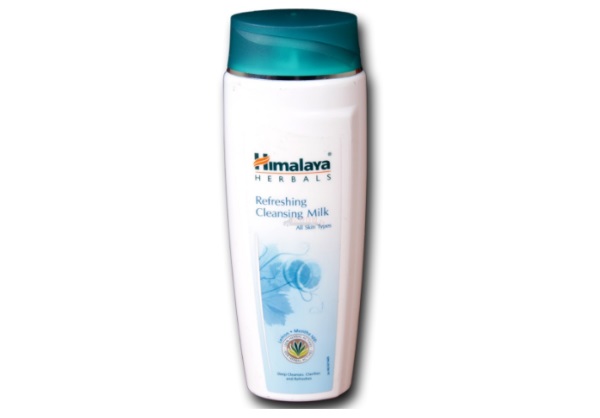 The product that is next on the list is not a cream, pack or serum but is a cleansing milk, Yes, who said cleansing milks are not made to give glow. But in reality when you cleanse the skin using cleansing milk, you will notice the instant glow as they do not make the skin dry or strip the natural oils unlike some of the cleansers. When the skin happens to be dry and extra sensitive then even the dermatologists suggest to use cleansing creams or lotions to cleanser the skin, This is more of a product for dry skin and normal skin as it can be slightly greasy for the oily or acne prone skinned people. So, just take a cotton wipe and pour this over. Wipe the face with this and you are done. Cleansing milks are best suited for winters at night time skin cleansing. And of course for removing making which is not water-proof.
Features and Review
Gently removes dirt and skin impurities

Refreshes skin and moisturizes the dry areas

Rich in grape seed oil and mint for cooling and soothing

Good for dry skin
9. Lotus Herbal Nutranite Skin Renewal Nutritive Night Cream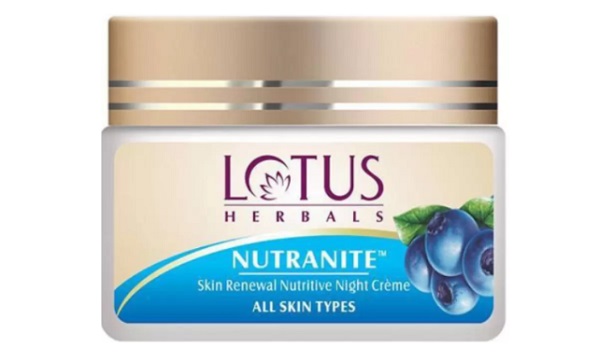 Lotus Herbal Nutranite Night Cream contains the rich elements that heals the skin and slows down the aging process like ginseng that promotes the regeneration of the tissues. The increased cell renewal is bound to give you a good skin. In fact, when the cell renews at fast rate, then skin looks younger and healthier. Other than Ginseng it has grapes which are loaded with the Alpha Hydroxy Fruit acids which further makes skin replenish the moisture levels and makes your skin free from the dark spots etc.
Features and Review
Has nutritive substances that cures the dryness and makes skin glow

Has ginseng and grape extracts

Blends well on the skin

Rich in hydrating texture and moisturizing formula

Nourishing ginseng promotes skin tissue regeneration
10. Clean & Clear Natural Bright Face Wash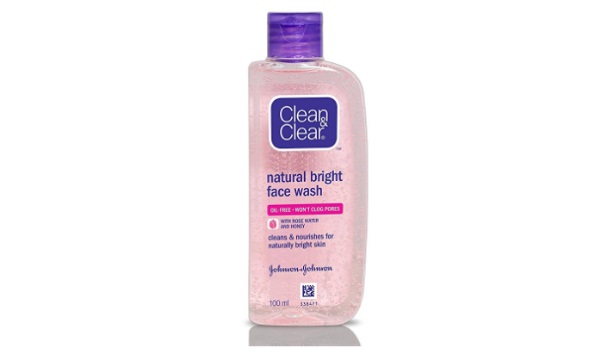 Teenagers would love this product? This is the Clean & Clear Natural Bright Face Wash which is designed for the people who wish to get bright and clear skin. It is made with rose water and glycerine which enhances the skin glow and also brightens the skin manifolds.
Features and Review
Good for everyday application

Can be used by the teenagers as well

Mild and gentle

Has glycerin and rose water

Eliminates dullness
This was the list for the best products for glowing skin that are easily available in Indian market in shops, online portals and in the super market. Have you tried any of these products? How did you like it? Do you have some more to share? Do share in the comments below.