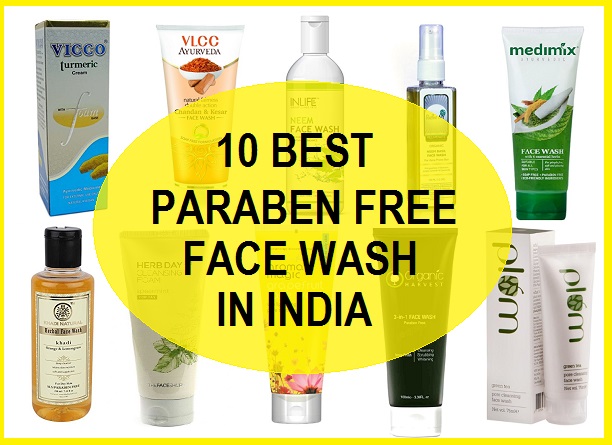 Best Paraben-Free Face Wash for Oily, Dry skin, Sensitive, Acne Prone Skin
Out of the so many brands of face washes, it gets extremely difficult to find which is the best paraben free and soap free for you? There are face washes that are chemical filled and there are products which are totally herbal in nature. The number of herbal brands has increased and these brands offers the paraben free and chemical free stuff for the skin care. So, here I have compiled a list of the best chemical free and paraben free face wash in India. These facial cleansers are organic in nature and consist of the very herbal ingredients that are known to cleanse the skin well and also to make sure that the skin stays pH balanced.
The list includes herbal face washes for the oily skin, dry  sensitive skin, combination and also for the acne prone skin types. Hopefully, the list will help you in finding the best herbal paraben free facial cleanser for your skin type. How amazing would that be when you use a face wash with no chemicals like parabens and other harmful sulphates? Let's check the list friends!
Best 15 Chemical Free and Paraben-Free Face Wash in India
The list is in no order so, do not think that the product at the top spot is the best but they all are the best for different reasons and considerations. 
1. Khadi Orange and Lemongrass Face Wash SLS and Paraben Free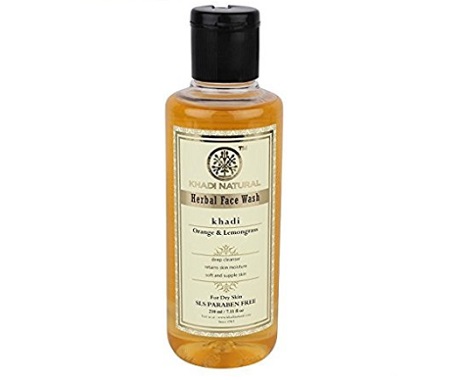 Khadi products are made from the herbal ingredients and the best thing about them is that these face wash are free of the chemicals like parabens that no one of us wants. It has pure form of ingredients and have no chemicals, artificial colorants etc. It lathers gently and is able to cleanse the skin better. There are a lot of different variants but the one with orange and lemongrass is for everyone and all skin types.
Recommended for: All skin types
Price: 220 Rupees for 210 ml, Get this here
2. The Face Shop Herb Day 365 Cleansing Foam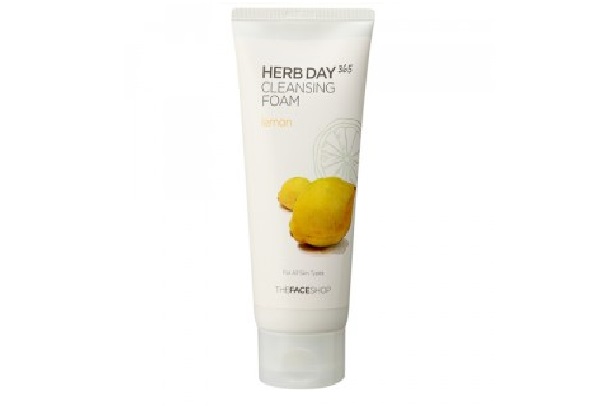 The paraben free Cleansing foaming face wash is from the Korean Skincare Brand called The Face Shop. Korea is the beauty Capital of the world and their products are high quality. The face wash is free of the parabens and can take off dust, dirt, oil, makeup, and sweat traces effectively.
Recommended for: Al skin types even the sensitive skin
Price: 300 Rupees for 170ml, Get it Here
3. Aroma Magic Grapefruit Face Wash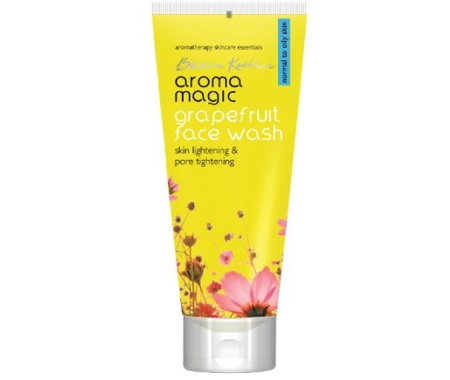 The chemical free face wash is rich in the grapefruit along with the ingredients like lemon and aloe vera. It is rich in Vitamin C, therefore is suitable to clear the clogged pores. It also lightens the blemishes and dark spots on the skin. It is a soap free, alcohol and paraben free facial cleanser. While the face wash remove the traces of oils from the face, it also makes the skin toned and matte.
Recommended for: Oily skin to acne prone skin
Price: 155 Rupee for 100ml, Get it Here
4. Organic Harvest 3-in-1 Paraben Free Face Wash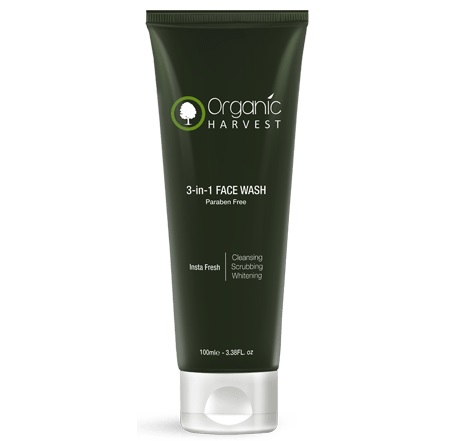 Organic Harvest paraben free face wash is a dual product i.e it's a cleanser and a scrub. It deep cleanses the skin's  impurities. The scrubbing particles removes the hardened sebum and deep seated impurities. Moreover, it is also a skin whitening face wash that everyone can try. It contains the natural actives like the pure Ribose which is obtained by corn seed sugar.
Recommended for: All skin types for men and women
Price: 330 Rupees for 50g, Get it Here
5. INLIFE Neem Face Wash, Soap & Paraben Free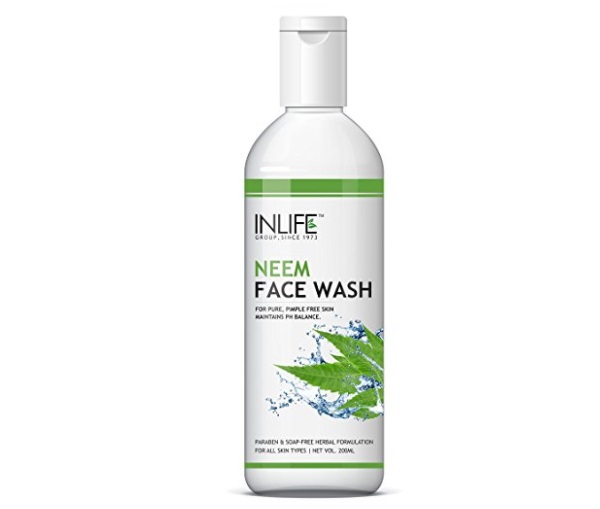 This face wash from Inlife is a paraben free and soap free skin cleaner which has neem extracts. Hence, the cleanser is good for sensitive, oily and acne prone skin types. Anti-bacterial neem helps to cleanse the skin by eliminating the bacteria and sebum. It also cures the acne.
Price: 199 Rupees for 200ml, Get it Here
6. Rustic Art Organic Paraben Free Neem and Basil Face Wash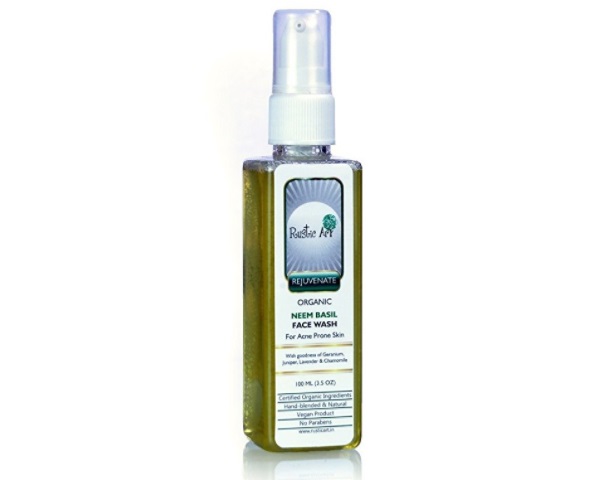 Rustic Art products are free of chemicals and parabens. The face wash has basil, neem and lemon essence that is good for open pores and oily skin. It is quite refreshing and gives and oil free skin. Price too is quite affordable, therefore, it can be used by people with oily face. The cleanser shrinks and tightens those large pores. So, you can apply this before makeup. men can use this before going out for a party 🙂
Recommended for: Oily skin, combination and normal skin (open pores problem)
Price: 230 Rupees for 100ml, Get it Here
7. Medimix Essential Herbs Ayurvedic Face Wash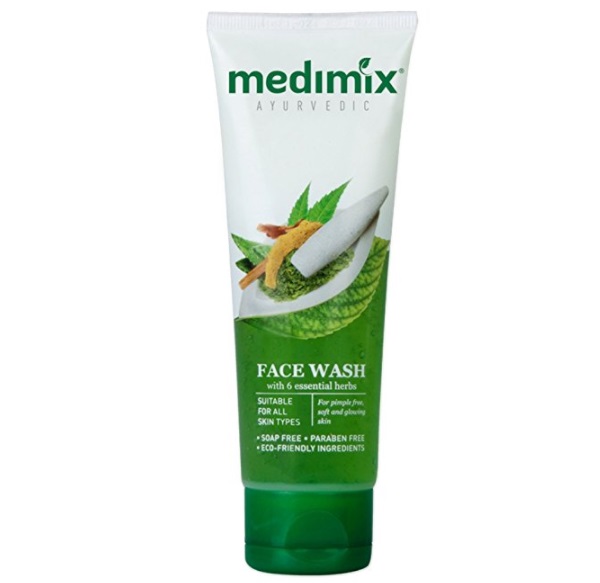 Medimix Ayurvedic face wash is a blend of herbs like Neem, Aloe Vera and turmeric (haldi). It is able to cleanse the skin and to gives deep cleansing. Other than that the chemical free Ayurvedic face wash also has the ingredients like lodhra, manjistha and kushtha. These regulate the sebum and maintain pH balance. It also promotes and lessens oil secretion. So what you get? Oil-free clear skin!
Recommended for: Oily skin and sensitive acne prone face
Price: 100 Rupees for 100g, Get it Here
8. VLCC Ayurveda Natural Fairness Double Action Chandan and Kesar Face Wash
VLCC has this separate Ayurveda products range which are paraben and chemical free in nature. Moreover, this cleanser is also soap free and synthetic colorant free. Based on the power of the chandan and kesar, this is also a fairness face wash that has no harmful chemicals.
Recommended for: Dull and Dark skin
Price: 95 Rupees for 100ml, Get it Here
9. Vicco Turmeric Cream with Foam Base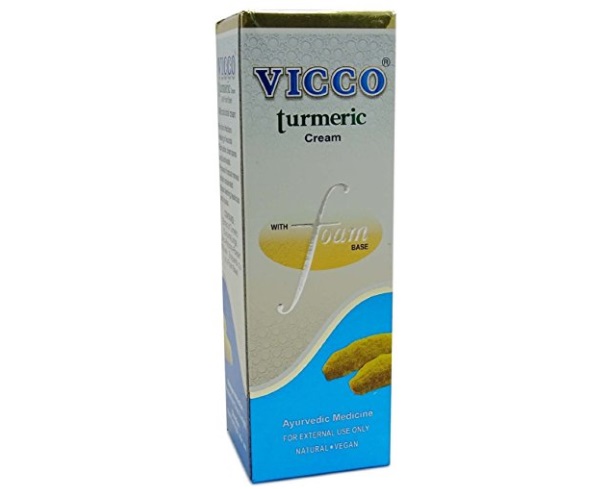 Vicco Turmeric Cream foam face wash is suitable for summers. It gives thorough skin cleansing and is safe to be used everyday twice daily. It gets rid of the skin impurities without making the skin dry or stretchy. Also, it clears the blackheads, whiteheads with continuous usage. All you get is smooth and glowing skin.
Recommended For: All skin types
Price: 160 Rupees for 30g pack, Get it Here
10. Biotique Bio Honey Gel Refreshing Foaming Face Cleanser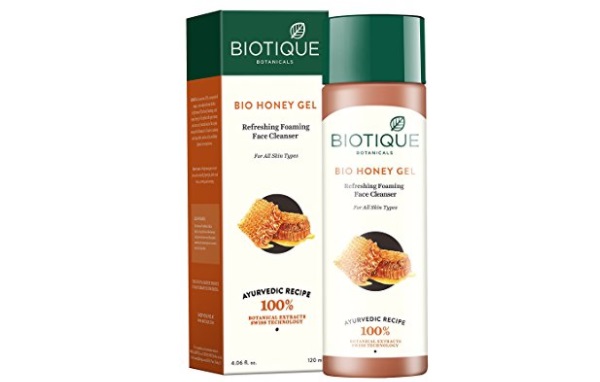 Biotique Honey Foaming Face Cleanser has no parabens, soap residue or alcohol. It deep cleanses the facial skin pores. It has white tea with soy milk extracts. The presence of exfoliating micro beads is bound to give you clear skin as it also scrub the dead skin cells from your face. While the chamomile gives soothing to irritated skin, it also repairs the uneven skin tone.
Recommended For: All skin types
Price: 149 Rupees for 120ml, Get it Here
11. Plum Green Tea Pore-Cleansing Face Wash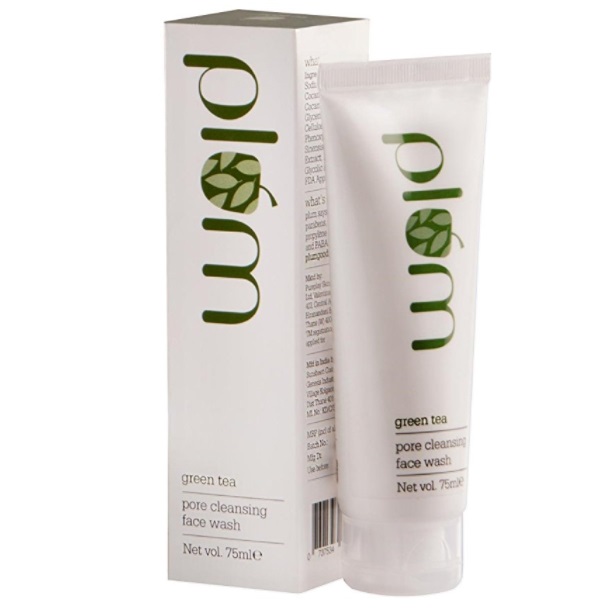 It's a chemical free deep pore cleansing product that is suitable for very oily skin and skin that is more prone to the acne problem.This Green Tea range is most suitable in for Oily, Sensitive, and Acne-Prone Skin.
Price: 345 Rs. for 75ml, Get it Here
12. Himalaya Oil Clear Lemon Face Wash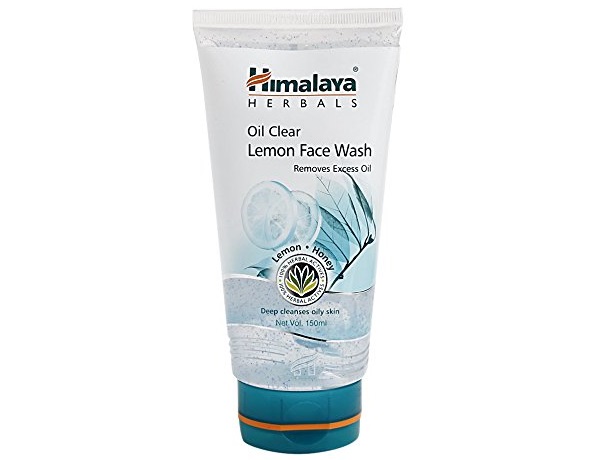 Lemon in facial cleansers helps to uplift the impurities and freshen the skin. Lemon also tightens the skin pores and reduces skin spots like black marks and dark spots. Moreover, a lemon cleanser can give you oil free skin for few hours. In spite of being a lemon face wash, it can be used by everyone as it is not a drying product that leaves the skin stretchy or dry post the application.
Recommended For: All skin types
Price: 120 Rupees for 150ml, Get it Here
13. Neutrogena Deep Clean Facial Cleanser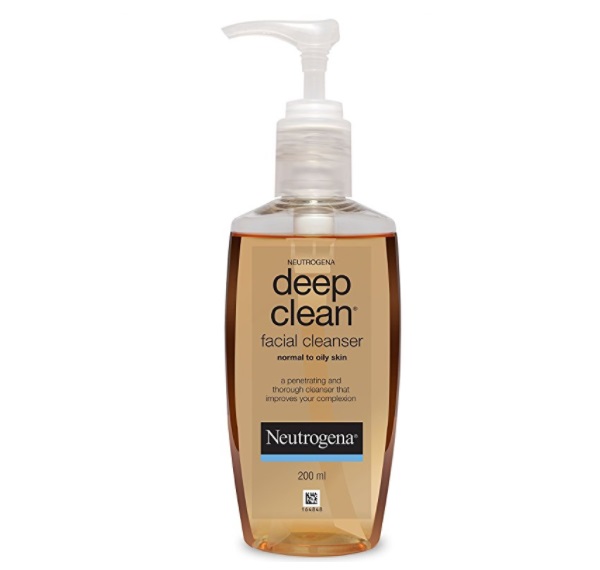 Neutrogena face wash are effective and famous for oily skin due to their foaming nature. It keeps the skin oil free and is also devoid of the harmful parabens. It is one of the best cleanser for men with oily-acne prone facial skin during summers.
Recommended for: Oily to combination and acne prone skin
Price: 395 Rupees for 300ml, Get it Here
14. The Nature's Co. Sandalwood Face Wash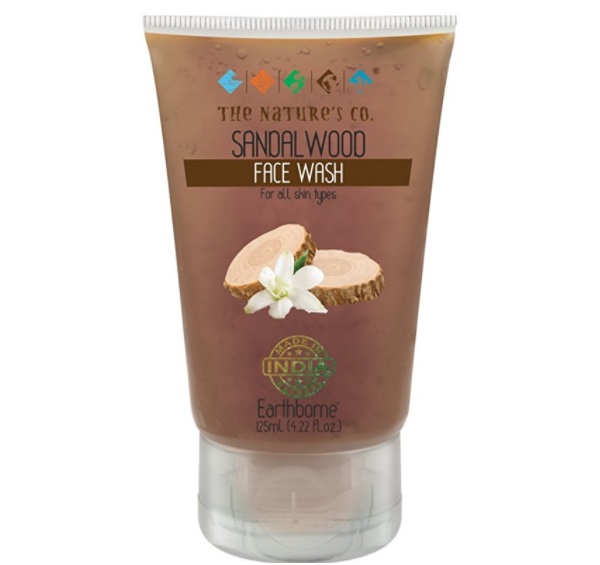 The sandalwood face wash can be used by men and women both and is safe for even the sensitive skin. Price is more for a face wash but the cleanser is made for sensitive skin as well. It is chemical free and has natural ingredients to effectively cleanse the skin.
Price: 695 Rs for 125ml, Get it Here
15. Galderma Cetaphil Gentle Skin Cleanser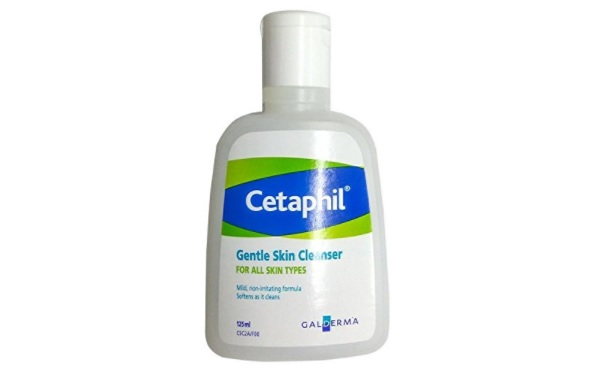 Galderma facial cleanser is a dermatologically tested and recommended product. It safe for all skin types. It is free of the harmful chemical and plays a part in keeping the skin supple. It is one of the most suitable face cleansers for oily and acne-prone skin. Cetaphil deep cleanses the pores and the creamy texture doesn't give psuedo lathers but yes, it does cleanse thoroughly. It also contains Benzoyl peroxide that fights acne.
Recommended for: Oily to Acne prone skin
Price: 235 Rupees for 125ml, Buy it Here
This is the list of the best chemical and paraben free organic face washes available in India. Have you tried any of these? These can be used by men and women and even the teenagers.