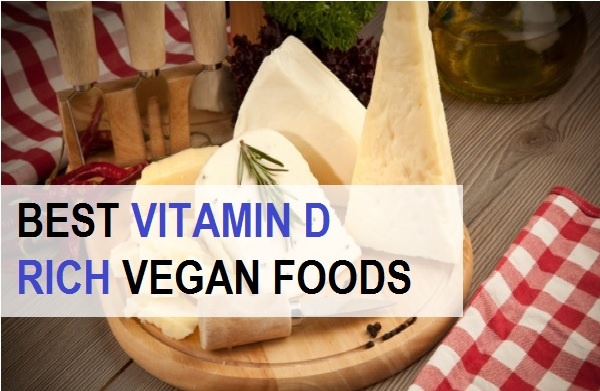 Vitamin D is crucial and plays a vital role in strengthening your bones, your immune system and muscle function. This vitamin also protect against chronic disease like cancer, heart diseases, diabetes, autoimmune diseases and also depression. Majority of kids and adults aged between 1 to 70 years, needs 600 IU of vitamin D per day. Elderly people need it more because of the depleting calcium from the bones. In this article you'll know, about the various vegetarian Indian food items rich in vitamin D.
Vitamin D is also known as the sunshine vitamin, as you can naturally get vitamin D from the sun exposure. 5 to 30 minutes of Sunlight exposure, twice in a week on your body parts like face, arms, legs and back without using any sun block can boost up your vitamin D intake by 40%. This can vary depending on the season. So, if you are not able to hit the sunlight due to any reason. You can certainly incorporate vitamin D rich food items in your diet.
Vitamin D Foods for Vegetarians in India
1. Mushrooms
One cup of diced Mushrooms or 250 grams can give you 285 IU of Vitamin D.  The vegetable can be added to your salads in different recipes that make your food tastier and healthier. It also gives you good fats to eliminate the bad cholesterol from the body.  Including mushrooms in your diet can shoot up your Vitamin D levels faster and helps in combating the vitamin D deficiency in the body. They can be eaten cooked, baked or fried. You can make recipes like matar mushroom, mushroom korma, mix mushroom vegetable etc.
2. Cheese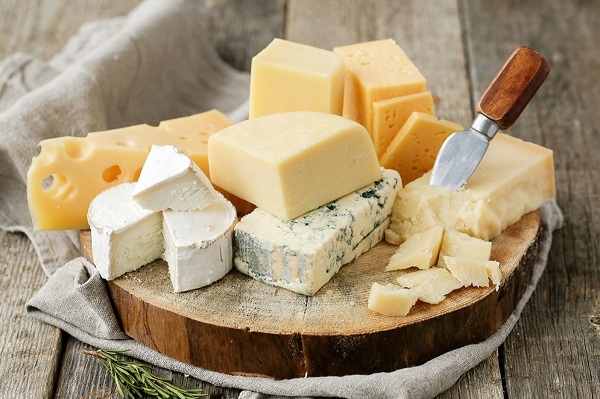 Most of us just love cheese. Cheese can make your food taste delicious and kids simply love cheese. But in fact, cheese is one of the best vegetarian dairy product high in vitamin D. You can put some on your slice of toast and eat it for your breakfast. Or you can put some cheese in your pizza or any other recipe that you would like to make. It will help you get rid of the deficiency of vitamin D quickly.
3. Yogurt
Yogurt fortified with Vitamin D can give you around 80 to 100 IU of vitamin D. It can be eaten raw or mixed with your smoothies or over the salads. There are a lot of different ways to incorporate yoghurt in your diet and you can choose the way that you like.
4. Soya milk and products
Soy milk and the related vitamin fortified products give 180 IU of vitamin D in 100 grams of serving. It gives you natural vitamin D that your body can absorb better.
5. Low fat milk
Milk fortified with Vitamin D gives 125 IU of vitamin D in just one cup. You can take this milk twice to get around 50% of the RID of vitamin D.
6. Fortified oatmeal
Cereals like instant oatmeal which are fortified with Vitamin D can serve as a good source of natural vitamin D which your body can absorb. This fortified oatmeal gives you a boost of vitamin D intake. Around half cup serving of these, give you between 60 to 150 IU, which is around 25% of the RDI.
7. Fortified Orange Juice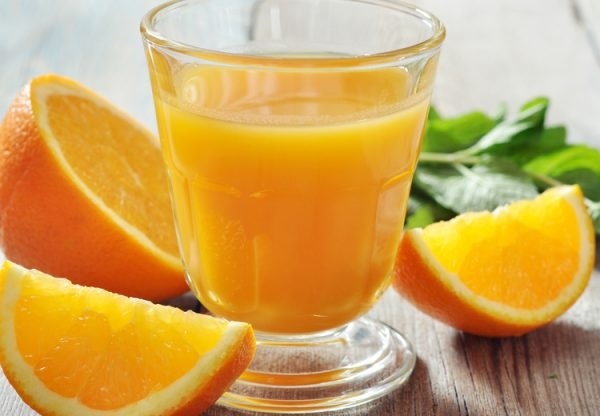 Fortified orange juice is rich in vitamin D, that helps you combat a lot of diseases and in increasing the immunity. This orange juice is fortified with Vitamin D and other nutrients like calcium to increase the absorption of the Vitamin D. People who are lactose intolerant and have allergy with milk and diary products, for them this is the best option to have the vegan source of vitamin D in their diet.
Other than that, we would recommend that you can spend out sometime under the sun, which is your best way to get your recommended dose of vitamin D. If sun exposure is difficult, than you can take help of the sources listed above in this article.
Additionally, if you need, you can also take help from the vitamin D supplements, which are like cod liver oil are good to increase the vitamin D intake.