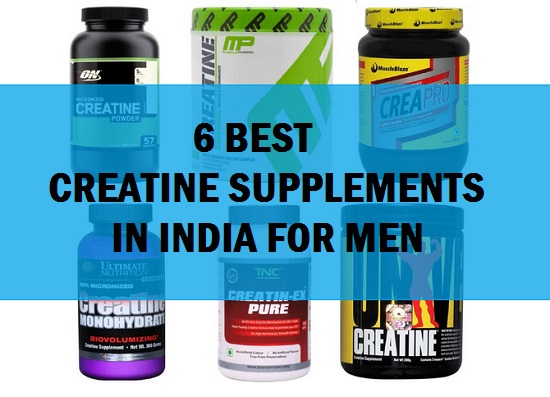 6 Top Best Creatine supplements in India with Price: When you are in body building or fitness then you must have heard about the creatine. Creatine is actually available or taken in the powder form and supplies immense energy. This also helps in development of the muscles. It will rapidly produce energy in the form of ATP and also aids in the protein synthesis. So, if you have been thinking about the best creatine supplement for men in India then you should read our compilation. Also see: Best BCAA supplement for men in India
8 Top Best creatine supplements in India with Price
ON (Optimum Nutrition) Micronized Creatine Powder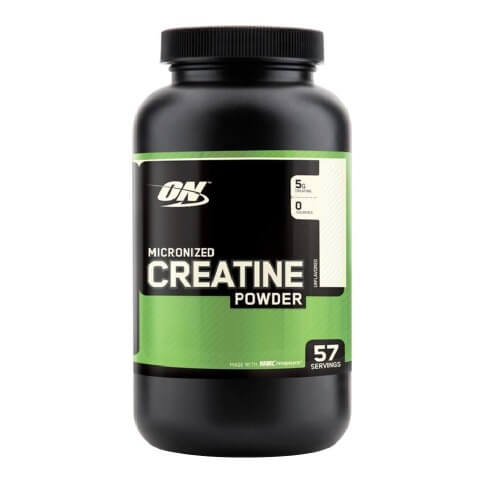 The ON (Optimum Nutrition) Creatine Powder is a supplement that has the basic creatine monohydrate that helps in the gain of muscles. This creatine supplement is for muscle mass, stamina enhancement and power. This creatine is easy to get dissolved in the cell smoothly so that instant energy can be released. Moreover this also meets the nutritional requirement of the body when you work out. After the workout when the body gets tired creatine will supply energy to withstand the fatigue and tiredness.
MuscleBlaze CreaPRO Creatine with Creapure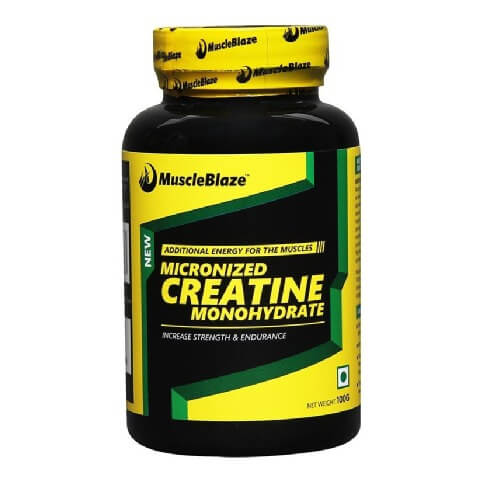 MuscleBlaze CreaPro has 99.99% pure creatine that will efficiently help in giving the nutritional energy to the body so that when you work out the body gets adequate dose of nutrients and the energy.  This is formulated for athletes and high energy requiring sports from Germany. This also aids in enhancing the  lean muscle mass by promoting the protein synthesis. Single serving size of this creatine powder is only 5g and is for 749 for 0.55 lbs. Too much and over dosage should be avoided for creatine.
MusclePharm Creatine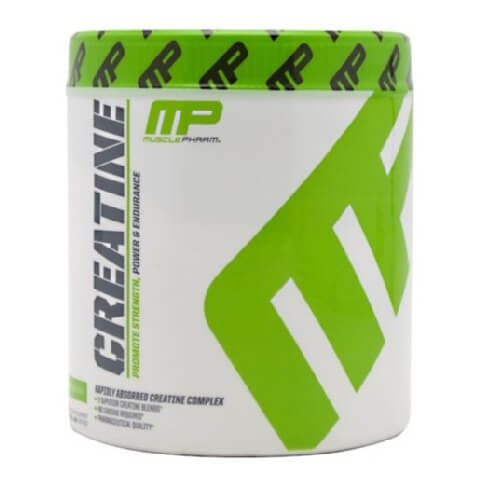 This creatine supplement is for 2500 rupees for 0.66 lbs. The single time serving size is 5g only. This is also in the powder form.  And is non vegetarian. This will help in promotion of the endurance, stamina, strength and muscle growth. There is 5g of the supplement contains 5000mg creatine matrix.
Ultimate Nutrition Creatine Monohydrate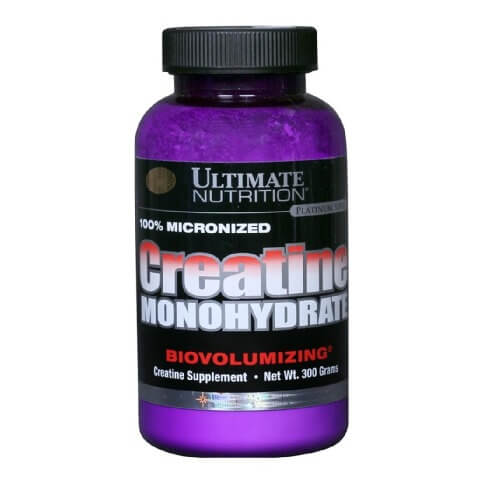 Ultimate Nutrition Creatine Monohydrate is for 799 rupees for 0.66 lbs in India. This is an ideal source of the pure creatine that gives natural source of energy and also the nutritional ad dietary supplement.
Creatine, that is produced by the liver, and stored in the brain, skeletal and heart muscles, produces ATP which is a source of energy in the body. This creatine also stimulates the protein synthesis. Moreover, after the intense workouts, this creatine will also help in recovering the body faster.
Tara Nutricare Creatine-EX Pure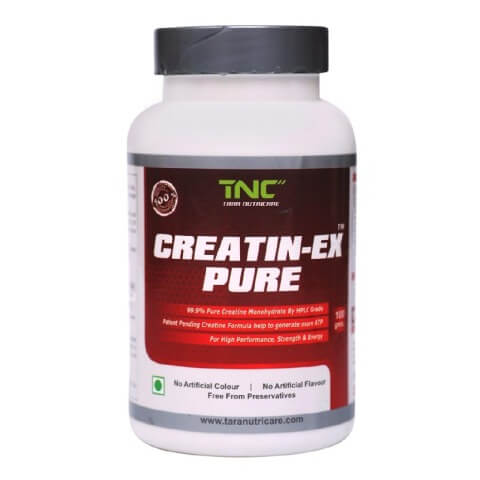 Serving size of this protein is 5g and is for 299 rupees for 0.22 lbs. Tara Nutricare Creatine-EX Pure is a supplement made with the pure creatine, carbohydrates and the amino acids. This creatine supplement is specially formulated to promote muscular development. It can also help in protein synthesis and is loaded with amino acids like BCAAs also. It will also work as a work out booster and cover ups the dietary requirements.
Universal Nutrition Creatine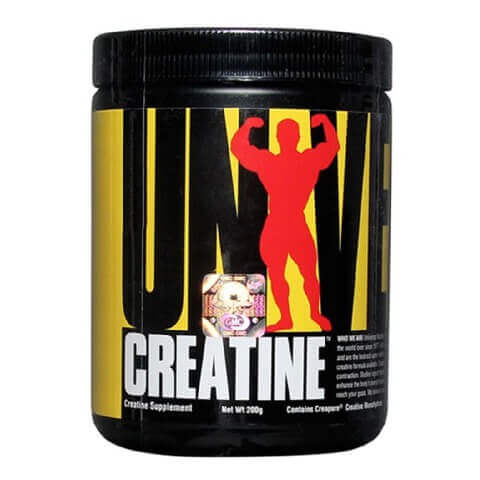 This Universal Nutrition creatine supplement is priced at 1450 rupees for 0.88 lbs. The Universal Nutrition Creatine when taken as a dietary supplement along with regular exercises will help to give great results and lean muscle mass. This is also good in taste and enhances the ability to workout and do intense exercises. This will also aid in muscle recovery by increasing the protein formation and increasing the muscle recovery.
These are best creatine supplements in India. Have you used any? Which brand is your favorite?  We like Ultimate Nutrition as the best.