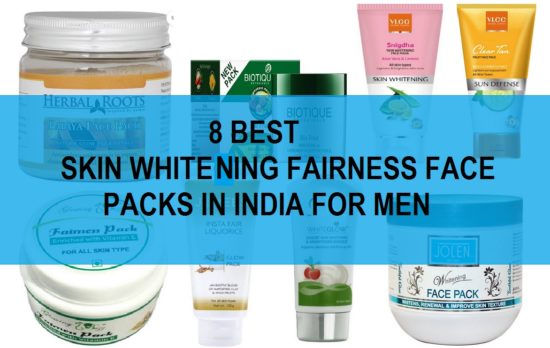 Men's Fairness Face Packs in India with Price
Hi guys, if you need fairness then you can try men's fairness facial wash, scrubs etc but you can also include fairness face packs which will enhance the skin's fairness and glow. Skin whitening can be achieved by using such packs. These are ready made packs though the herbal packs which are homemade are also good. Such packs will give you skin lightening and increases the blood circulation. Moreover, the skin gets firmer and tight as well. In addition, the dark spots, scars etc will also be lightened. Men should try fairness packs once in a week so that they can also keep the tanning away. Hence, the fairness packs are good anti tan packs too.
8 Top Best Men's Fairness Face Packs in India (2022)

Let's have a look at the list of the best fairness face packs that can help you in getting rid of the hyper-pigmentation, tan and also the black marks.
1. Herbal Roots Skin Whitening Papaya Face Pack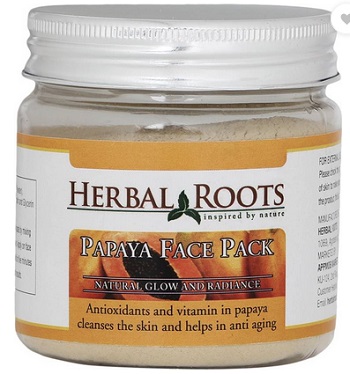 Papaya face packs are good to lighten the skin. This skin whitening herbal roots papaya face pack is a natural product that is with the goodness of the papaya enzymes that heals and nourish the skin. You just have to mix this with some rose water and apply that on the face evenly. If you have beard or moustache then too there will not be a problem.
2. Biotique BIO Fruit Whitening & Depigmentation Face Pack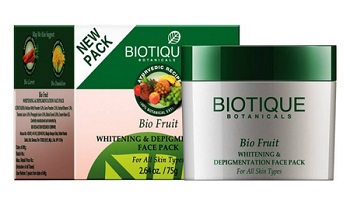 This is a depigmentation face pack which will give fairness and glow at the same time. It is a blend of the herbal items like papaya, pineapple, lemon etc which are just admirable in lightening the skin tone. This fairness face pack is apt for men and boys too. It will also lighten your sun tan hence is a good anti tan face pack too.
3. VLCC Snigdha Skin Whitening Face Mask pack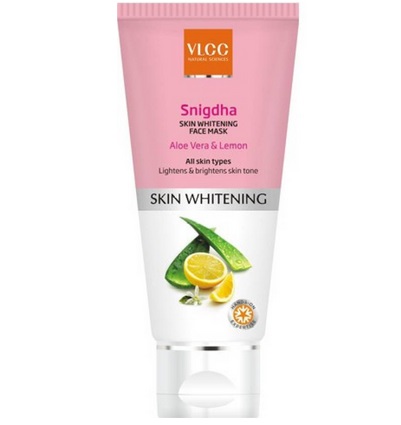 This whitening face mask with aloe vera and lemon is for men and women of all age groups. This makes the skin smoother and whitens the face. This snigdha range has their face wash and face cream as well which you can also try for fairness and glow.
4. Lotus White Glow Yogurt Skin Whitening & Brightening Masque
 
Lotus whiteglow range is for brightening and whitening of the skin. This lightens the spots, pimple scars, acne spots, scars etc. The skin gets revitalized and becomes clear with continuous usage. Men can try this 2 times in a week for a fair skin. This fairness and whitening face pack is for 185 rupees.
5. Glowing Buzz Herbal Fairness Pack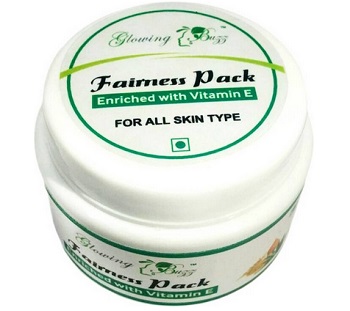 This herbal fairness pack is made by fortifying this with the components like vitamin E, Oats, aloe vera, milk, honey etc which will help the skin to get a fair texture and tone. This will also smoothen the dull dry face. Men with dry skin can use this too.
6. VLCC Clear Tan Fruit Face Pack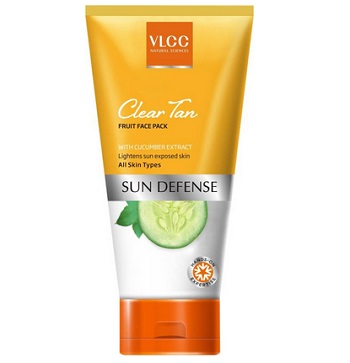 Sun tanning is the biggest culprit in stealing your fairness away so, to get rid of the sun tan you try anti tan face packs. Hence this is a double effect face pack. This will whiten the skin and also fades the sun tanning on the men's face. This fairness face pack has elements like almond oil, cucumber extract, gum acacia powder, aloe vera, mulberry extract, pineapple extracts, sandalwood powder and turmeric extracts that actually lightens the face color and increases the fairness.
7. Jovees Insta Fair Liquorice Glow Pack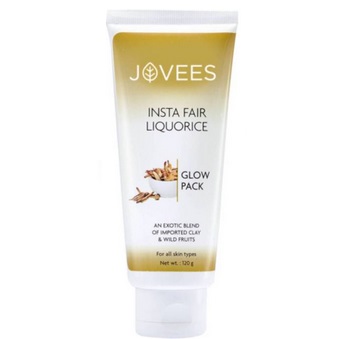 Jovees fairness glowing skin face pack which can be used by men too. This has the Clay and licorice hence this will be good f or oily combination skin. Clay will absorb the extra soils and nourishes the skin. While the licorice will give fairness by lightening the skin.
8. Jolen Whitening Face Pack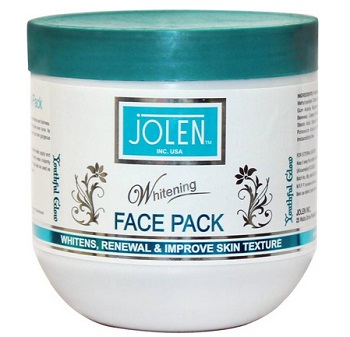 Jolen Whitening Face Pack is a moisturizing hence can be used by dry skinned men too without worrying about the dryness. This will clarify the skin texture and increases the skin renewal. This will also heal the dry patches on the face thus, has anti aging benefits too for men who have got dry face and needs fairness too.
So, these are the best skin whitening or fairness face packs in India. These will definitely help you in removing the tanning and pigmentation.