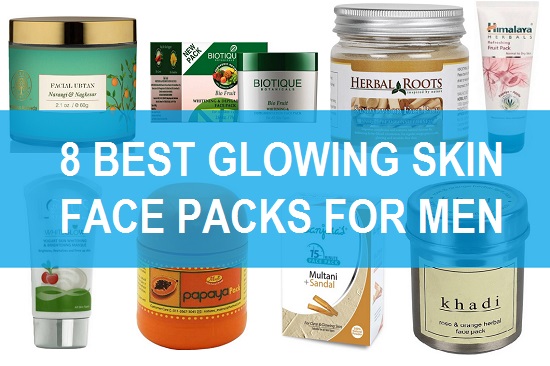 8 Best Men's Glowing skin face packs in the market: 2019
Glowing skin is a sign of skin's health. Not just women love the glowy skin but men and boys too wish to get the glow on their skin regardless of the complexion. Facial packs or masks are good to get a great skin as they can eliminate the dark spots, dullness, pigmentation etc but face packs can also give the glow when used regularly. Hence, face packs make a good to include routine in men's skin care as well. So, if you are thinking which is the best face pack for men in Indian market then here we will tell you the best men's face packs and mask. So, that you can choose wisely.
Top 8 Best Men's Glowing Skin Face Packs (2020)

1. Himalaya Refreshing Fruit Pack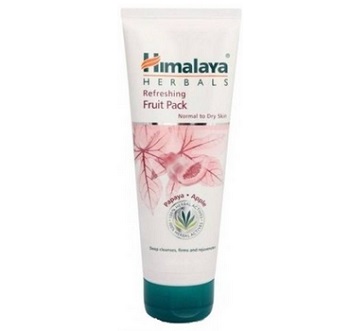 This facial pack for glow and radiance is rich in the fruits like papaya and apple and costs 110 rupees for 100 g pack. This will smoothen the skin so that the face looks glowing and nourished. Richness of fruits makes this the best face pack for men with dark spots, pimple marks and even the pigmentation issues. For summers, this is teh best face pack to achieve a radiant tan-free skin complexion.
2. Nature's Essence Papaya Face Pack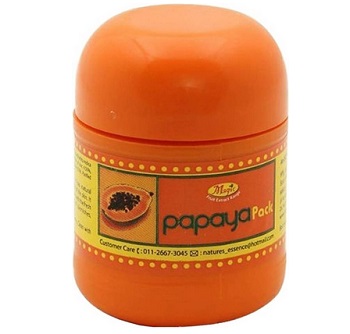 Papaya is one such ingredient that is wonderful in lightening the skin and texture enhancement. This will really help you in getting a skin free of the skin problems like blemishes. Hence, the complexion will be improvised and you will get the glow. This is also a good anti tan face pack which is for 125 rupees in India.
3. Lotus White Glow Yogurt Skin Whitening & Brightening Masque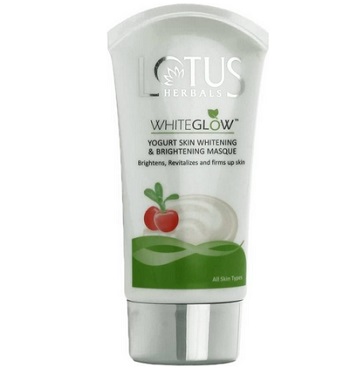 The goodness of the yoghurt proteins are considered excellent in maintaining healthy and glowing skin tone. This facial mask for glowing skin is ideal for men too. Just apply and wash after 20 minutes to get a smooth radiant skin complexion.  This will also brighten and revitalize the dull skin complexion, moreover the sun tanning is also removed noticeably.
4. Forest Essentials Narangi & Nagkesar Facial Ubtan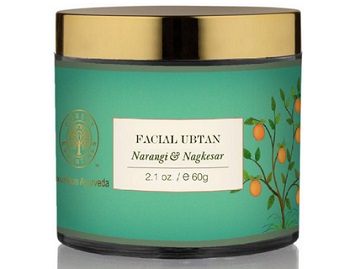 Narangi and the nagkesar are also very effective ingredients to get the soft glowing skin and fairer complexion. The herbal formula is ideal for men with all the skin types. This is a glowing skin face pack that is good to be used 1-2 times in a week. It brightens the skin and removes the tiredness. This glowing skin men's face pack is for 775 rupees.
5. Banjaras Multani with Sandalwood Face pack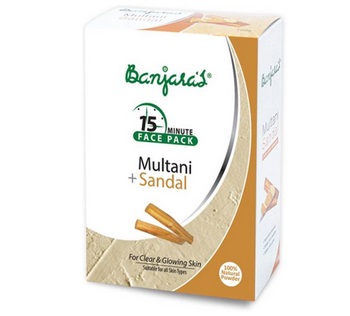 Banjara's Multani sandal powder is an excellent combination of the fuller's earth and the sandalwood. Chandan or sandalwood is great for skin lightening and to make your skin glowing. This glowing skin face pack is good for oily skin since the clay or multani mitti will absorb or squeeze out the excess oils from the face. This face mask is for 80 rupees. You have to make the pack with water or rose water as this is in the powder formula.

6. Khadi Natural Rose & Orange Face Pack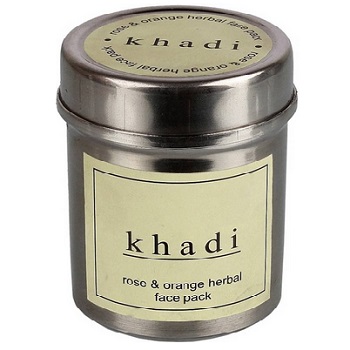 This khadi herbals glowing skin face pack is priced at 90 rupees. The Khadi Rose & Orange Face Pack has the benefits of both roses and oranges. Oranges will be give vitamin C boost to the skin while the roses give natural glow and shine to the skin. This restores the moisture and nourishment.
How to apply: Cleanse your skin and layer this pack on the face and neck skin.Wait for it to get completely dry. Wash it using clear water. Apply a light moisturizer, if needed. It's suitable for oily and combination skin.
7. Herbal Roots Skin Care Sandalwood Face Pack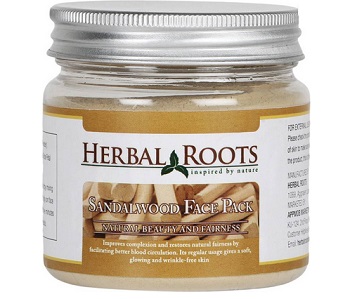 Herbal Roots face packs are very good since they have got the natural ingredients that does good job for the skin. This glowing skin face pack has the benefits that helps to lighten the tan, Zits, pimples etc. This will give the skin glow and luminescence. It's suitable for all skin types especially boys with dark complexion and sun tanning. This facial pack costs 499 rupees.
8. Biotique BIO Fruit Whitening & Depigmentation Face Pack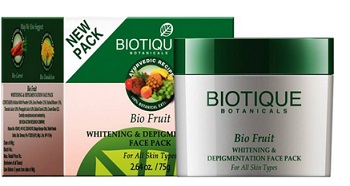 This Biotique whitening face pack has the blend of the fruit juices like pineapple juice, tomato juice, lemon juice and papaya fruit juice that will lighten the skin and skin looks very glowing. This is also a great skin whitening product for men that is priced at 199 rupees. Men who've got hyper-pigmentation and brown patches on the skin, must try it. The high anti pigmentation formula and controlling ingredients lightens the discoloration within few applications. But you also have to take precautions like applying sun lotions while going under the sun.
With the help of these facial packs, you're bound to get not only smooth skin but a slowing skin. You can always pick the one that goes well with your skin type and the weather. anti-bacterial ingredient loaded packs are wonderful for the oily-acne prone skin while for dry skin, hydrating elements are perfect.