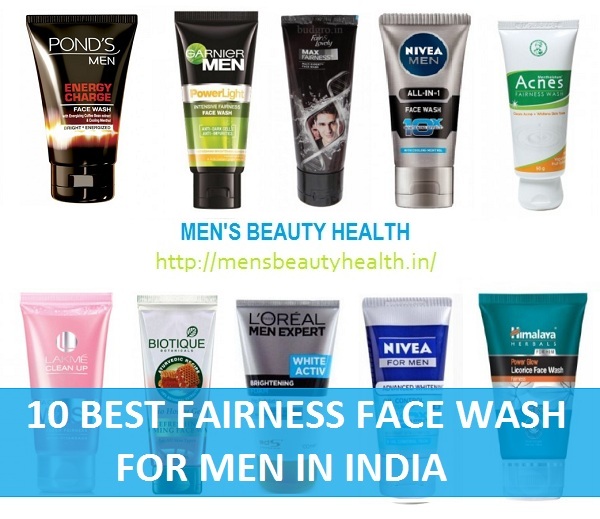 10 Best Fairness Face Wash for Men in India with Reviews
Fairness is not just for the women. Men too has this desire for fairer looking skin. Fairness should not only mean fair skin, but we should try to achieve skin that is brighter and looks clear and smooth. Now a days, even for men we have got different brands coming up with men's skin care products. Out of those, there are whitening products too. So friends, if you wish to know about the best fairness face washes for men, then this post is for you. 
Top Skin Whitening Face Wash for Men in India (2021)
In this post, we have shared fairness face washes for men with oily skin, dry skin and for the combination skin as well.
1. Pond's Men Energy Charge Face Wash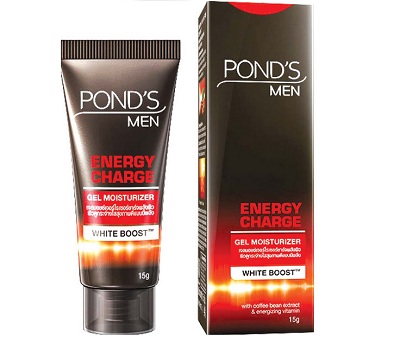 This is not just a face wash for men to get rid of the skin impurities, but this skin cleanser also makes the skin complexion brighter and lighter. The face wash for men has cooling menthol which gives a refreshing sensation to the face. Hence great face wash for summers. This takes away the dead skin cells and grime off the face. We would suggest this to men who've got oily skin primarily but it can be used for all skin types.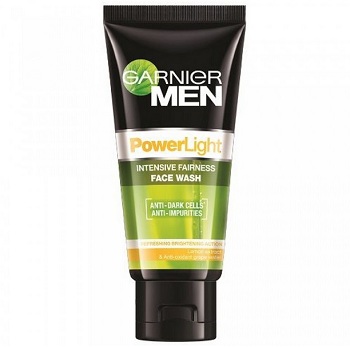 This is a fairness face wash for men, since the active fairness ingredients in this face wash are known to whiten the skin. It helps to remove the dirt, dust along with pollutants which leads to acne. In the same way, the cleanser removes the dark dead skin cells, hence the new bright skin layer is exposed. Please do take care that along with fairness face washes, you should also use suitable sunscreen depending on your skin type.
This facial cleanser with fairness properties also contains grape water. Grapes are rich in AHAs which will further help in imparting anti-aging benefits to your skin. It also has the brightening lemon extracts and gentle micro-polishing beads which gives a visibly lighter skin.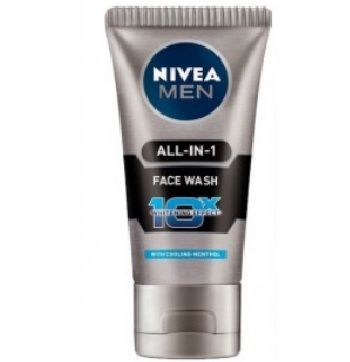 Nivea Men All In One face wash also has the cooling menthol, which is ideal for men's skin in summer season for all skin types. This facial foam for men is potential enough for controlling the excessive oils. When the skin is oily, the first step in fairness is to keep the skin oil-free. The ingredients in this also maintains healthy looking light even toned skin tone. Who won't want that?
4. Lakme Clean Up Fairness Face Wash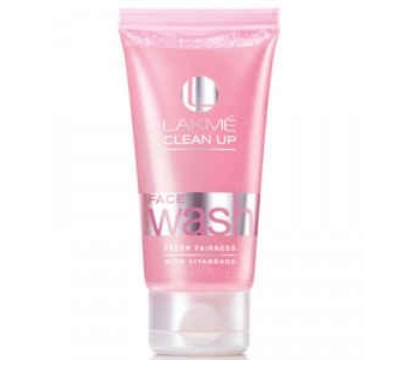 Lakme fairness face wash is for men and women. This is enriched with Vita beads that leaves the skin appear fairer and fresh and shine with a natural glow. The gel like fairness facial face wash as a mild sweet fruity fragrance which will freshen up the skin but don't worry the smell is not too much so that you won't feel that it is too girly. 😀 The strawberry extracts in this face wash is good for making the skin fairer. Reason being that strawberries are rich in ellagic acid, which helps to even toned the skin complexion.
5. Biotique Bio Honey Gel Refreshing Foaming Face Wash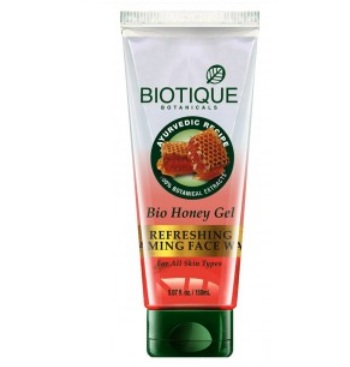 This Ayurvedic fairness face wash has a gentle soap-free formula which is an excellent blend of honey and the Arjun tree bark along with euphoria plant extracts and turmeric. At the same time, it does remove skin impurities and lightens the complexion. Turmeric is well known to lighten the skin complexion. Furthermore, it can be used by all the skin types especially dry skin since it has honey in it.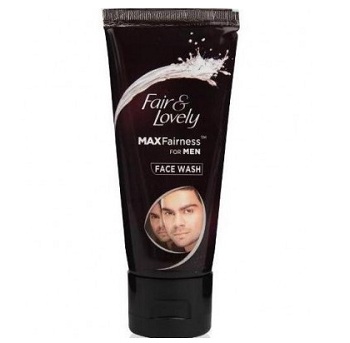 This face wash is for fairness for men's skin. This has a fairness cream as well which you can also try to boost the fairness. This face wash will protect the skin against the harmful rays of sun. The Fair and lovely max fairness face wash is rich in glycerin and myristic acid. It's oil free formula is ideal for all the skin types and is capable of controlling the oil from showing up. It claims to give long-lasting fairness and oil-free face. This is also a suitable oil control men's face wash that can be tried. It's not for very dry skin though.

7. Acnes Fairness Wash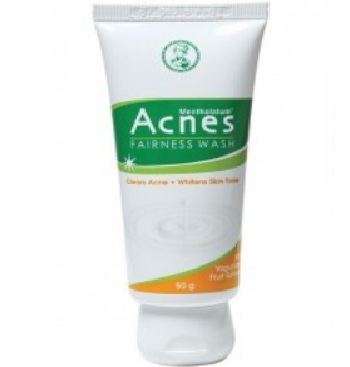 Acnes fairness face wash is a cure for dull and lifeless skin. It's is a fairness face wash for men and women with ingredients which fights acne. It's formula clarifies the skin and whitens it. It's made with the skin lightening complex and effective ingredients like yoghurt and sodium lactate that helps to whiten the skin. This acne prone skin face wash also clears the skin, smoothens the skin and controls the oil. Hence this is a suitable fairness face wash for men with oily skin.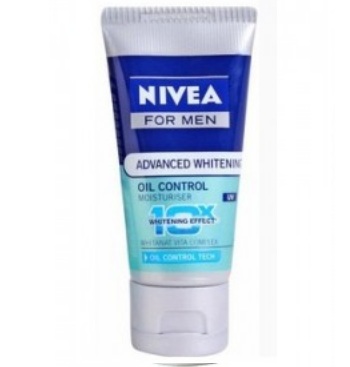 This Nivea advanced whitening fairness oil control face wash not only gives oil controlling features but also gives fairness in the form of visibly brightened skin. This has the 10x power of skin whitening and oil control for oily skinned men. We really liked it and highly recommend it for greasy skin type in summer season.
9. L'Oreal Paris Men Expert White Activ Cleansing Foam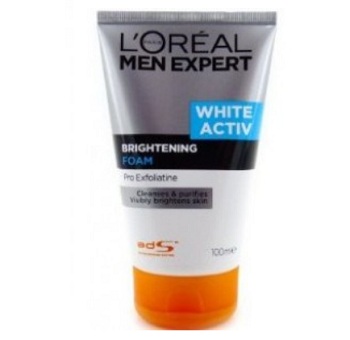 L'Oreal Paris whitening cleansing foam for men cleanses the skin for a visibly bright skin. This has powerful; skin soothing active ingredients that ensures the skin's natural resistance in healthy state. It also contains pro-exfoliatine, a peeling agent that smoothens the skin's surface. By far, it's an effective face wash for summers to remove dirt and grime thoroughly.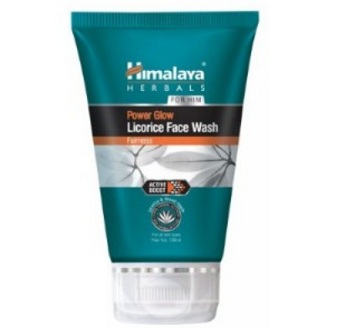 Himalaya Herbals has forayed in the men's skin care recently. This fairness face wash from Himalaya for men is laced with the powerful ingredients like that of licorice which has antioxidants like flavinoids and glycyrrhetic acid. Licorice improves the skin tone and complexion. The Alfa Alfa in this, is also considered great for the dull skin. It has natural ingredients loaded with essential vitamins. Wood Apple in this fairness face wash for men, will mildly exfoliate the men's tough skin. It removes, dead skin and deep seated pollutants etc.
This was the list of fairness face wash and cleansers for men in India. Which one have you tried? Which is your favorite? You can also check the Emami fair and handsome face wash review that I did recently.