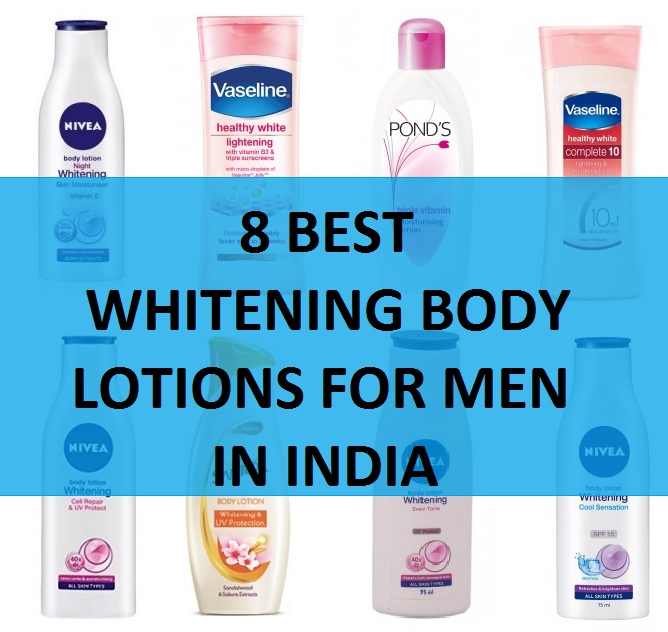 Best Summer Whitening Body Lotions for Men in India:
Body lotions are not just for the winters, when the skin is dry and weather is getting cold and harsh. But men and women need hydrating and sun protection even during summers. The idea of using body lotions is not just for the hydration but it also adds a protective layer on the skin. So, that the outer climatic conditions, pollutants, chemicals, UV rays should not harm the skin. A lot of you guys have asked about the best summer body lotion suitable for men. So, in this post we have compiled this list, where you can know about the summer lotions with SPF and whitening features as well. This is because in summers the skin gets tanned due to sun rays and needs SPF.
8 Best Summer Body Lotions for Men available in India (2021)
1. Nivea Night Whitening Skin Moisturiser Body Lotion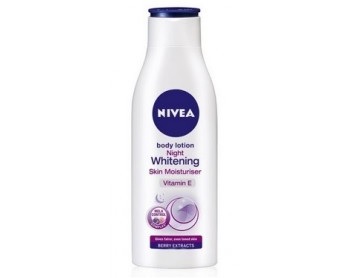 NIVEA Body Lotion Night Whitening Skin Moisturiser comes with the Mela Control and Vitamin E. This is a night lotion that moisturizes the skin and even tones the texture. Night time is considered as the best to improve the skin complexion. So, this has the whitening features to lighten the skin.
2. Nivea Body Lotion Whitening Cell Repair & UV Protect Body Lotion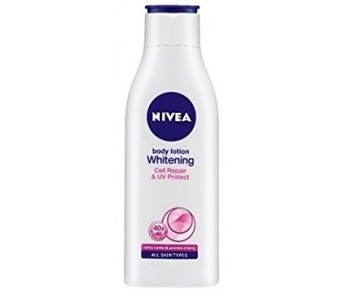 Nivea Whitening Cell Repair and UV protection Body Lotion has the cell repair feature that gives the UV protection against harmful sun rays. This also has Vitamin C, Camu Camu and Acerola Cherry that will lighten the sun tan. This body lotion is summer appropriate and is light weight.  It can be used by all skin types.
3. Santoor Whitening And UV Protection Body Lotion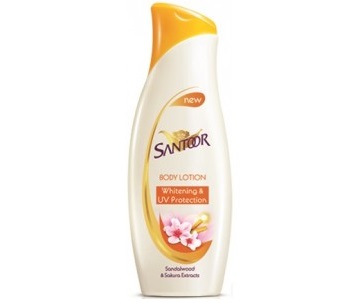 Santoor Whitening And UV Protection Body Lotion is a light weight and non-greasy body lotion. It can be tried by men as well as women. This is loaded with the natural ingredients that moisturizes and softens your skin to restore its moisture balance. It also contains the Japanese Sakura flower extracts that is known for the skin whitening and anti-ageing properties. This santoor body lotion is rich in the sandalwood extracts that evens out the skin tone and gives glow. It is laced with UV protection hence, minimizes the sun tan and sun damage.
4. Nivea Body Lotion Whitening Even Tone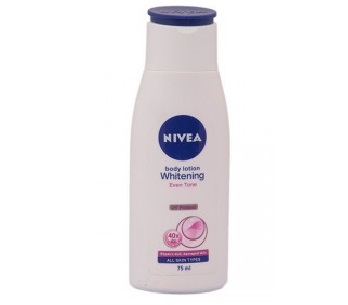 NIVEA Whitening Even Tone Body Lotion has the  Camu Camu and Acerola Cherry. This has the 40 times more vitamin C than the amla or lemon hence, This whitens the skin and also lightens the skin tone. It nourishes and moisturizes the skin tone and skin become lighter.
5. Nivea Whitening Cool Sensation Body Lotion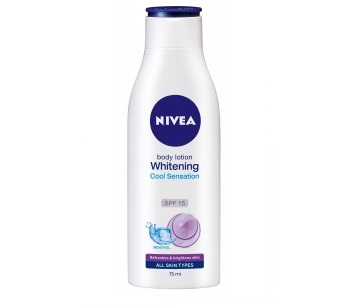 Nivea Cool Sensation is not just a skin whitening body lotion but a lotion that hydrates the skin and keep it cool. It comes with a non-sticky cooling effect that also makes skin even toned and bright. This formula is enriched with Vitamin C helps it look even toned, while the Menthol extracts keeps your skin feeling cool.
6. Vaseline Healthy White Lightening Visible Fairness Lotion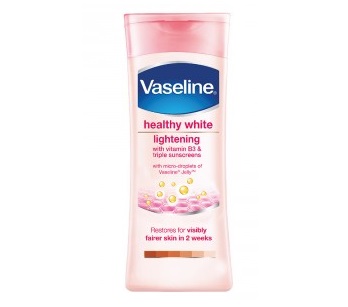 Vaseline Healthy White Lightening Fairness Body Lotion is a skin lightening lotion. This fairness lotion has the Vitamin B3 that reduces the melanin producers that interrupt the production of melanin. Triple sunscreens in this lotion will give sun protection and UV filters. This lotion contains micro droplets of Vaseline jelly that is considered highly moisturizing for the skin. It is a fast absorbing lotion which is non greasy.
7. Ponds Triple Vitamin Moisturizing Lotion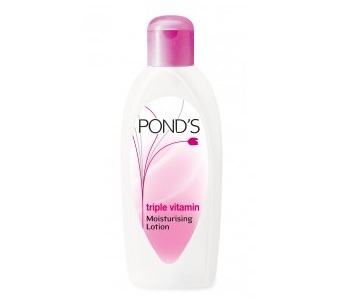 Ponds Triple Vitamin Moisturizing Lotion has Vitamin B3, Vitamin E and Vitamin C. This lotion keeps the skin moisturized and healthy. This is a really effective body lotion which also decreases the sun tan. To avoid getting dark skin in summers, always apply sun lotions as well.
8. Vaseline Healthy White Complete 10 Lotion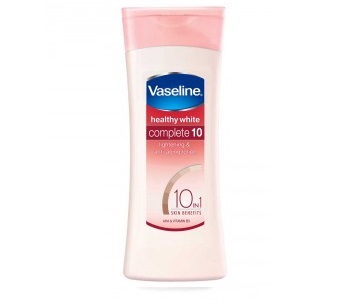 Vaseline Healthy White Complete 10 lotion has the vital components like Vitamin B3, Alpha Hydroxy Acids and sunscreen that protects the skin. This ensures a younger looking skin and also for a better skin tone.
So, these were the whitening body lotions for summers that men and boys can try.
You can also read out the best acne products for men in India for a smooth acne free skin.  Do check out our skin care section for more updates for great skin care.