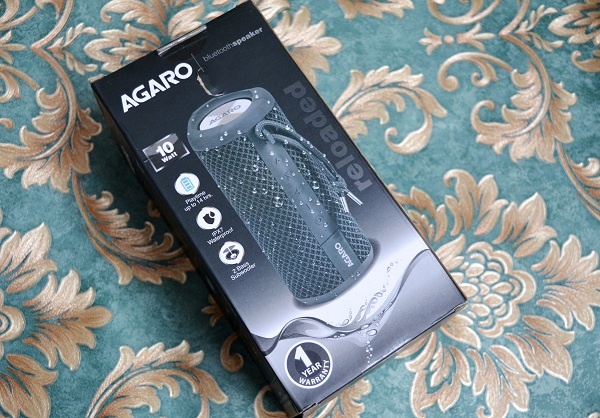 Hey guys, few days back, I got a chance to explore and use this Agaro reloaded portable waterproof speakers. Agaro Reloaded portable Bluetooth speaker is a IPX 7 waterproof speaker that comes with 14 hours playtime. Let's get to know more about its features.
Price: 4999 Rupees (available at good discount on Amazon.in here )
Key Features:
High Quality Superior HD Sound with 2 Bass Woofers
14 Hours Long Playtime under optimum audio settings
IPX7 Waterproof
Wireless Range Upto 10 Meters
Bluetooth Version 4.2
Includes Microphone for Hands Free Calling
Built-in 3.5 mm Aux-In port for playing when battery runs out
Includes TF Card Slot
Review Of Agaro Reloaded Speaker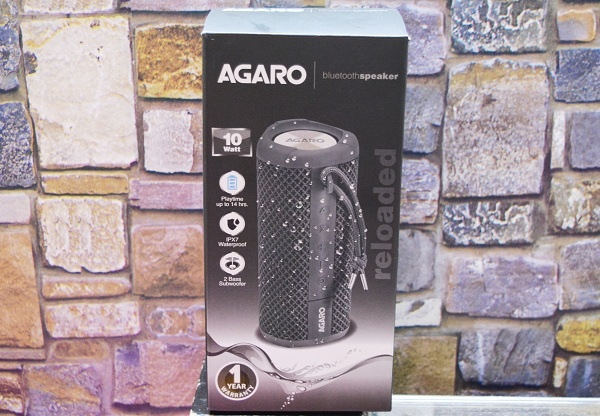 The speakers come in a carton with 2 accessories like a charging and aux cable. Agaro Reloaded Bluetooth speaker looks really classy and sturdy with its make and design. Swaying from the regular cylindrical design, it has a triangular shape with rounded edges.
To start it, you just have the press the start button and it starts with a soft sound. The sensitive touch button system helps you switch easily between 3 playing options like Bluetooth, TF card and Aux-In. The buttons have an elegant laser carving finish, and are extremely user friendly. We can adjust the volume and even take calls at the touch of a button, which really makes it easy to use.
It has very good sound output and I used it for my kid's birthday party which happened on this Diwali. It has amazing bluetooth connectivity so, we can enjoy an effortless Bluetooth connection with different devices like mobile phone, tablets, laptop or any other bluetooth gadgets. The bluetooth connectivity really gives strong connection between the device and the reloaded speaker with an impressive range of 10 meters. It also depends on your internet connectivity, if you are using internet to play songs or music.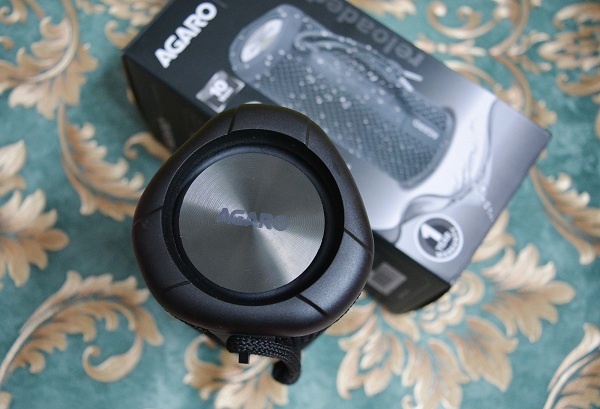 It claims to have a 2500 mAh battery that gives long playtime and uninterrupted music for 14 hours, but I have not tried it for that long.
After unboxing it, I realized that the product is in discharged state, therefore you need to charge it first before using it for the first time, the extremely easy to use buttons and menu makes it an ideal choice for outdoor parties, pool parties, birthdays and other indoor get together.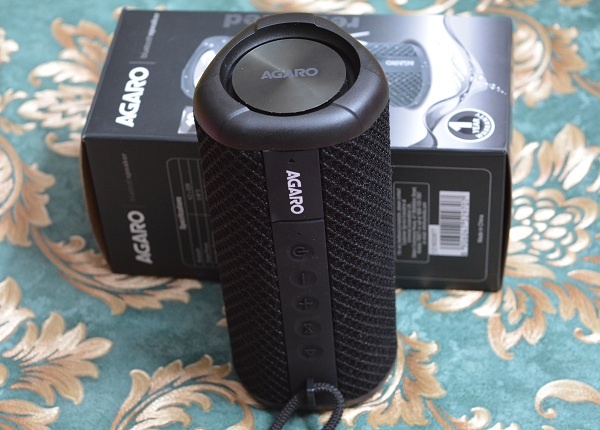 What I like the most about the Agaro reloaded Bluetooth speakers is the double bass woofers. The bass woofers are installed on each sides and gives a rich experience. So, in a small device you get extravagant experience of rich bass effect with your music.
Other than that, it's a waterproof speaker. So, whether you're next to the pool or caught in a heavy rain storm, it's not a problem for your music. It also gives Hands free Calling with a Mic enabled. When you are on an ongoing call, the playback pauses and allows you to use the mic, just as you would into a phone. This feature is actually wonderful for making conference calls.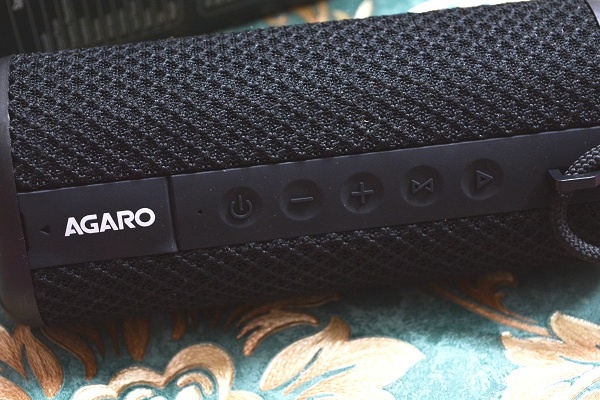 I really like its sound quality. The double bass woofers are wonderful as I mentioned. Other than that, its audio is clear and does not have that reverberating unclear sound.  Lot of time, the bass effect can be so much that it interferes with the audio quality. But, here it's not an issue.
Lastly, for the price point, the speaker is offering waterproof feature and best sound quality.
Rating: 5 out of 5
At this price, it's indeed amongst the best bluetooth speakers in India. These are available online from where you can buy it.