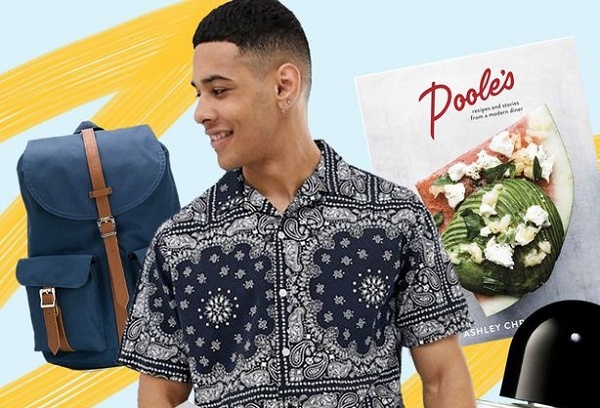 All of us would love to get birthday presents. You, Me and everyone would love to have presents that we can use and cherish. But when a guy has almost everything, then things can be really difficult while thinking of a gift set for him. It's quite a common situation that we come across for a person who has almost every damn thing that you can think of as a gift. Considering that, we have jot down the best gifting ideas for you that you can give to a guy as a birthday present.
Birthday Gifts for Men: Ideas
1. Fragrances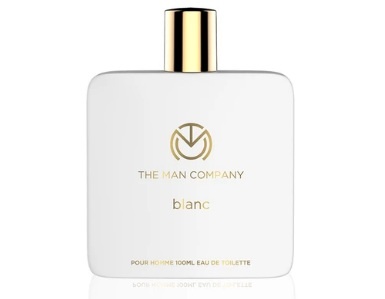 A classy man can never have enough of the fragrances. This is why a seductive and unique fragrance that he hasn't used before would be a great idea. Every year new scents in different varieties and blends are launched and one can buy perfume gift sets online as well. This is why you can even think of gifting a nice men's fragrance which the person can really enjoy using. Like there are some classy and elegant fragrances from The Man Company. The brand offers perfume gift sets for men in India that are innovative and classy with long lasting blends.
2. Trainers
Men would appreciate a good pair of footwear like trainers. Considering the footwear trend you can try the limited edition ones. If a guy is into fitness and training, he would surely enjoy your birthday present. In fact, it's something that the person won't just use but would surely appreciate your genuine feelings.
3. Designer Sunglasses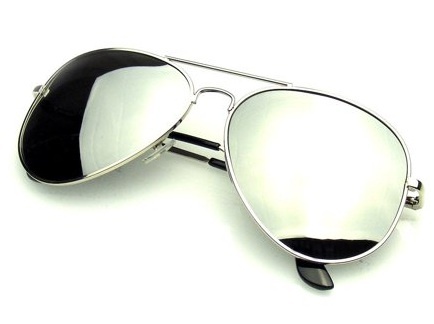 Just like the fragrances, a man can never have too many sunglasses. Not just to shield your delicate eyes from the photo damage, rather a good pair of branded sunglasses also serve as a style factor. You can opt for the Hollywood style designs, or the latest trendy pair that a celebrity has sported recently. For budget constraint thee are couple of high quality brands that offer their stuff at reasonable prices, can be your best bet for gifting.
4. Classic White Shirt
One can just not argue the importance of a classic white shirt in a man's wardrobe. White shirt is an outstanding piece of clothing that doesn't have any weather or occasion specific restrictions unlike some other men's wear. You can style a white shirt in whatever way you like. For casual dressing, pair them with simple trouser or denims while for getting dressy for formal events, you can dress it up by layering overcoat, blazers, jackets or just a pair of formal trousers. It is one of the best birthday presents that you can have for a guy.
5. Backpack
Backpack for men is a very useful Birthday present that you can think of. A good quality backpack or shoulder bag would serve multiple purposes for him. Be it the regular 9 to 5 job or his weekend adventure or short trips. When it comes to choosing a backpack, we'd recommend leather as the best material which is long lasting and gives that luxurious look. Out of the numerous brands for backpacks available, you can pick up the best brand that offers stylish, reasonably priced and long lasting sturdy bags. 
6. Classy Formal Shoes
You would've noticed, men would like to have multiple shoes in their closet. This is why; gifting shoes can be one of the best birthday gift ideas for man. It is something that is usable and the person would love it as a gift. Out of the different styles and patterns of shoes for men, you can go for Derby shoes or even Oxford shoes. The shoes are endlessly versatile and simplistic in design. These can be styled with different dresses to get different looks. In fact, these are types that men would pair up with their formal wear.
7. Platinum Band
When it comes to jewellery, most men won't go for too many of them. Therefore, gifting a simple Platinum band would surely delight him and would be in his finger and not just lying around in the drawer. It's something that the person would always love you for choosing it as a gift. If platinum goes a bit out of your gifting budget, then you can also think about the sterling silver bands which are also quite popular for men. Many reputed brands are offering beautifully and elegantly designed sterling silver bands for men.
8. Skin Care Sets 
Metro sexual man uses his basic products to keep his skin and hair in good condition. Considering that, you can gift skincare sets available from the popular and reputed brands. The Man Company offers premium gift boxes for men that involve the skin care, hair care and grooming products. Their charcoal skin care products kit is one of the best we feel. In anyways, charcoal is the new beauty ingredient that helps in skin detoxification and clearing skin issues. Even for someone, who has to spend a lot of time under the sun and pollution, you can give De tan and sun tan removal combo gift set available at The Man Company's online portal. This men's gift kit comprises of detoxifying and sun tanning removal products for face and body to brighten the skin. Or you can let the person choose the skin care gift set himself, by giving him an E-gift card from The Man Company itself.
9. Passport Holder 
Good quality passport holder is an ideal gift idea for men who travel a lot. You can go for leather passport holder that not only looks premium but classy as well. There are passport holders designed in a way that they serve not just as a holder but as your money clip or a wallet too. There are even personalised passport covers available, where in you can have the person's name printed.
10. Gym wear
When a person loves gyming and is into fitness and bodybuilding, what can be more appropriate as a gift then gym gears. There are all weather gears available for men. Material like lightweight dry fit polyesters works the best as gym T-shirt for men. These are casual and ideal for the sports activities, gym workout and even jogging.  The gift is certainly useful other than giving the man a chance to flaunt his toned body. 
Now you have enough of the options as best birthday gifts for men who have almost everything in his collection, we're sure you won't have to strain your grey cells.