Agaro Chapter One Bluetooth Speaker Review
Hi guys, recently I bought Agaro Chapter One Bluetooth Speaker, which is so compact yet sturdy that this is the first thing that comes to my mind.  We'll have seen those bulky Bluetooth speakers which are good but thinking of portability, small sizes are always preferred. So, without compromising on the sound quality, this small sized product can be the perfect choice for the best Bluetooth speaker under 1500 rupees.
Price: 2799 Rupees, available at a discount for 1399 Rs from Flipkart.com and Amazon.in
It has a rectangular shape and stands 4 inch tall. The portable bluetooth speaker comes with 6 hour of playtime. With the connectivity range of 10 metres, it has got an inbuilt jack 3.5 mm and TF card slot.
Experience and Agaro Chapter One Bluetooth Speaker Review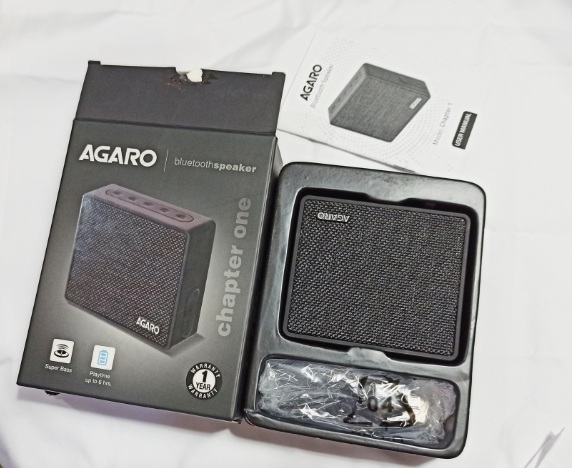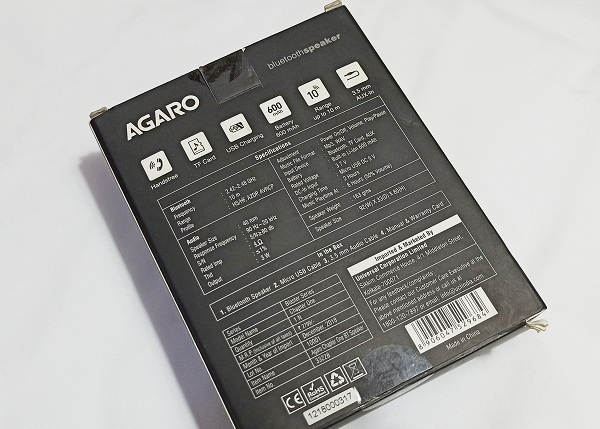 It's small, compact and sturdy design is easy to slip into your pocket and can be used for different purposes like at a house party, conference calls, meetings and more. Carrying it in your bag is also very convenient while you are travelling for office or college, where you would need some music for party or rehearsals.
The touch buttons are at the top of the speaker and are user-friendly. You can adjust volume, make phone calls, flip through the playlist and it's all so easy. Its play time of 6 hours is really impressive considering the size, when it's completely charged. It also includes a TF card slot. I first used it for the phone call purpose and really liked it for making calls, whenever, I want my hands to be free and voice to be crisp and clear. Other than that, if I am at home and would like to listen to music in my room, it does the job perfectly. For its size, it really does have a good amount of bass effect. Even for girls, it's a good option as the compact bluetooth speaker can be easily carried in the handbags and small clutch bags.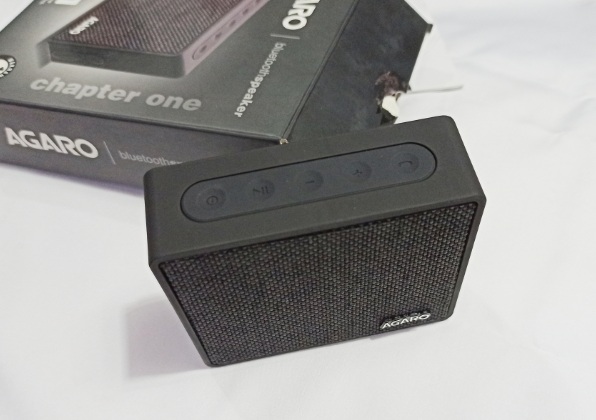 While on a call, it doesn't overpower your calls or disturb the quality. You get crystal clear sound and battery life is worth mentioning. I have used it for 4.5 hours at a stretch and it still has charge left in it. By the way, it has 600 mh rechargeable battery in it, which is better than most of the other bluetooth speakers at this price.
It also comes with 1 year manufacturer's warranty which is again a good feature considering it's an electronic product. Another thing that one can do with this is to do conference calls at a meeting because it really has a very good sound quality which makes things go very smooth and seamless.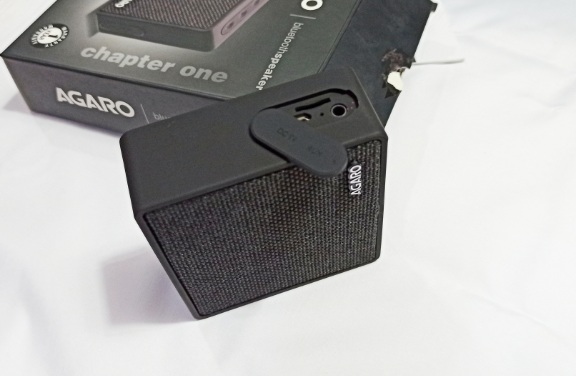 The black colour also looks quite classy and it doesn't get as dirty while using it continuously. To clean it, you can just wipe off with a dry cloth and it's good to go. So finally after using it for several days, I would call it as one of the best speakers to have under 1500 rupees with a battery backup of up to 6 hours with good bass and voice clarity.
Playing music at high volume is not very expensive with this product as it is very inexpensive and one of the best budget bluetooth speakers in India.