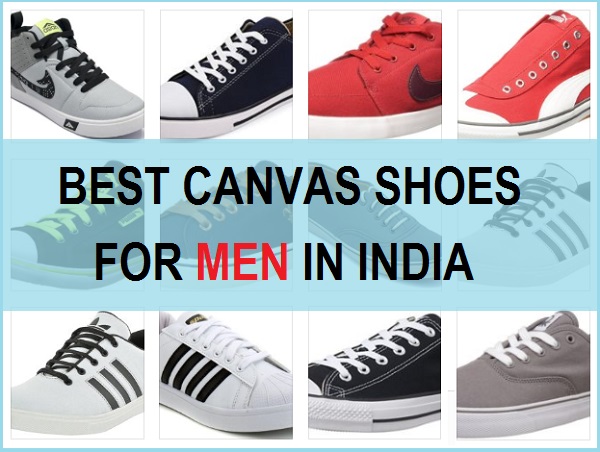 Best Canvas Shoes for Men in India: Canvas shoes are made up of the canvas material as the name suggests and one can wear them for running, college and other time when you are wearing casual clothes. These shoes go well with the jeans and look very trendy. Mostly youngsters love such shoes for their daily wear. In this post at MensBeautyHealth, we bring you the best affordable canvas shoes for men available in India. To keep your canvas shoes in good state and condition, you should keep them air dried after the use. Moreover, you can also use a clean cloth to wipe the shoes. These shoes are washable but use the shoe shampoo and not just any shampoo otherwise, the color can bleed. You should never shoes any sought of polish or shinier to these shoes as canvas is not the material to apply such things. We also posted the best running shoes under 500 rupees, if you wish to know.
Top 10 Best Canvas Shoes for Men in India (2020)
So, here is the list of the best one that you can choose to get the best out for you. Some of these men's shoes are also under 500 rupees and some are from the popular brands like Nike, Puma, Red Tape etc.
1. Converse Unisex Canvas Sneakers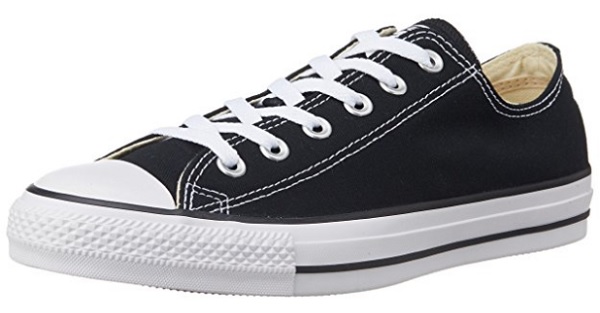 It is the best canvas shoes brand for men in Indian market. This brand is popular for its converse only. The material used is made of canvas and has a casual style of designing. The lace up closure is used to secure the shoe from coming out. The sole material is of rubber. These shoes are not high or have high heels but have a very flat type of sole base. They also come with the warranty against manufacturing defects for 90 days.
Check price and buy it now
2. Sparx Men's Sm-323 Dip Canvas Shoes Black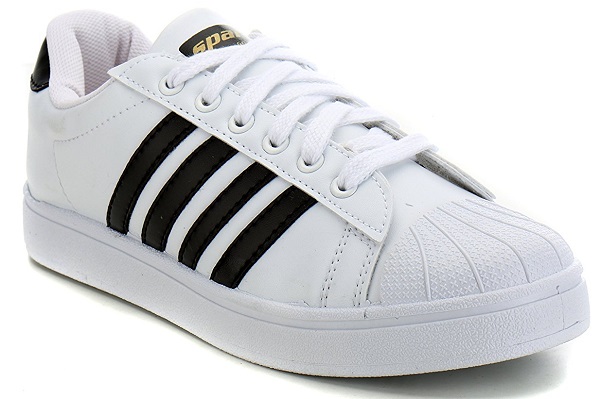 These black canvas shoes from Sparx are from the material that is very comfortable and light. These shoes have white bands that give more stylish look and feel to these men's canvas shoes. You can get these for as low as 700 rupees. The men's shoes are designed to fulfill the sports & running purposes too. These shoes are designed to fulfill the sports & running purposes too.
Check price and buy it now
3. Lamara Men's Casual Canvas Sneaker Shoes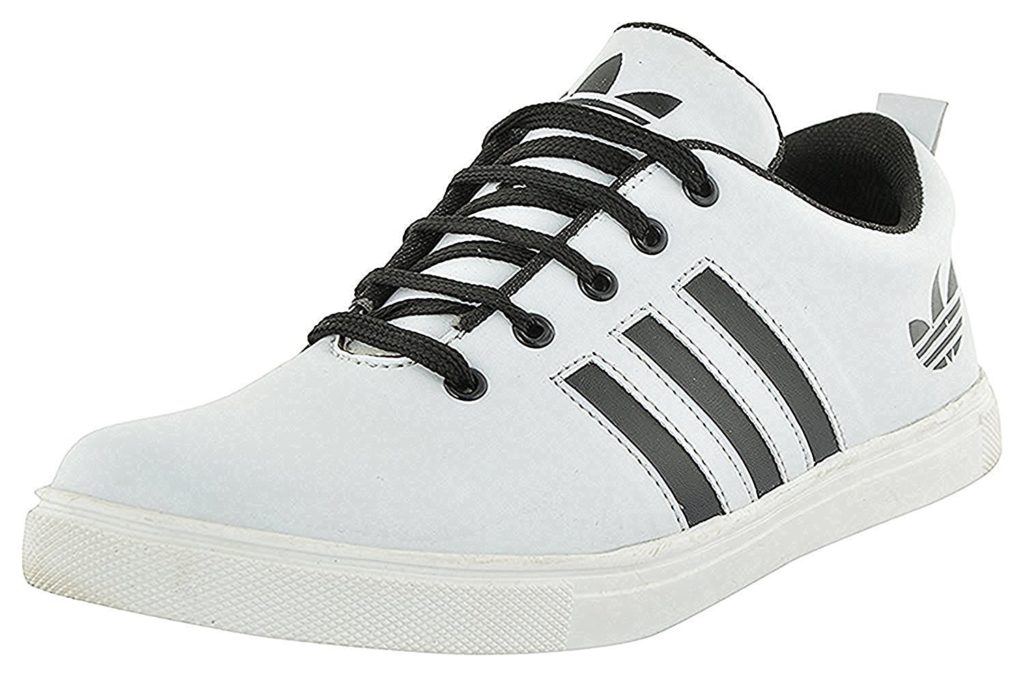 These casual men's canvas shoes are made for the light and full comfort all day long. So you can indulge in the sports, running, jogging etc and still does not get tired feet. They have trendy look and feel light. The material is comfortable and durable for these canvas shoes. The lace up closure is for secure grip of the shoes.
Check price and buy it now
4. Globalite Men's Casual Canvas Sneakers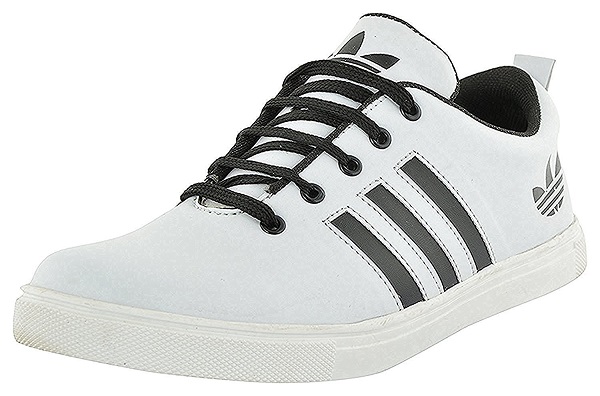 You can complete your look for a trendy party or a day hang out with friends with these shoes. These casual shoes for men are made with the canvas material that is sturdy and comfortable. The double tone design looks good. Moreover, they are amongst the best canvas casual shoes for men under 500 Rupees.
Check price and buy it now
5. Rosso Italiano Men's Black Casual Canvas Sneakers Shoe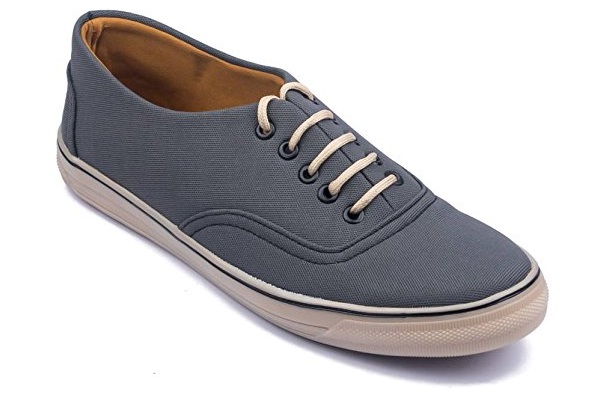 These canvas men's shoes are made with the premium look and feel. They come up with the canvas suede material that is durable and look in trend.  They can be your daily wear shoes that you can wear for college, outdoor activities and otherwise. These shoes can complete your casual look easily and fashionably.
Check price and buy it now
6. Bond Street by Red Tape Men's Sneakers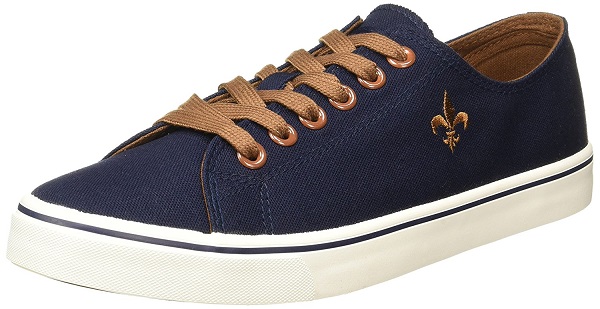 These canvas shoes by Red Tape use the canvas material. These have lace up closure and come up with the round toe. These shoes also come up with the warranty against manufacturing defects for 90 days. The breathable upper textile material of these shoes keeps your feet sweat-free and the rubber sole lends enhanced traction control. These are finished with lace-up closure for a snug fit.
Check price and buy it now
7. Puma Unisex Streetballer Dp Sneakers Canvas Shoes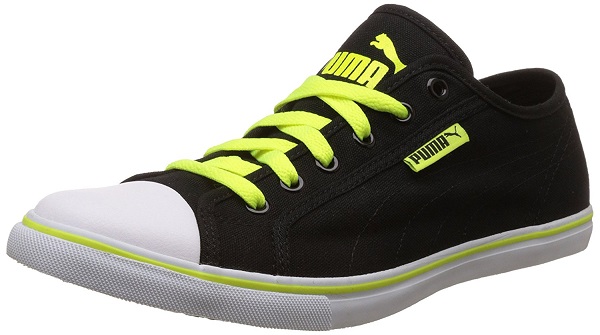 These Puma canvas shoes are perfect to pair with your jean and T shirt. The stylish multicolored designing is chic to look at. It has a white toe part with green and back upper material and a white sole. This combination not only looks pleasing but also gives you an edgy look.
Check price and buy it now
8. United Colors of Benetton Men's Sneakers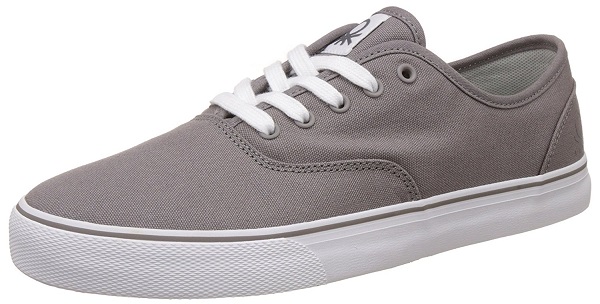 These canvas shoes are made with the canvas and are good for the casual lifestyle. These goes well with your jean and other casual wear. You get the warranty from the manufacturing defects for 30 days. The dark grey color looks good to team up with all the shades of your jeans and otherwise.
Check price and buy it now
9. Puma Unisex 917 Fun Ac Idp Black-Quiet Shade-White Sneakers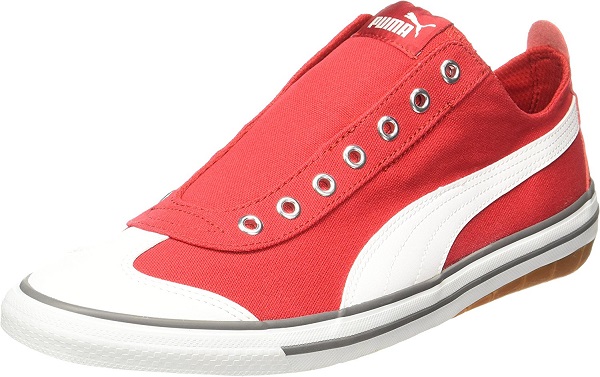 The color Barbados cherry of these Puma shoes is one of the most loved brands of men's casual shoes. They are also good for running purpose and can be worn for causal parties and college. These shoes are the perfect canvas shoes that one can team up with a stylish pair of jeans and a T shirt. Size starts from UK 4 to UK 11.
Check price and buy it now
10. Nike Men's Voleio Casual Sneakers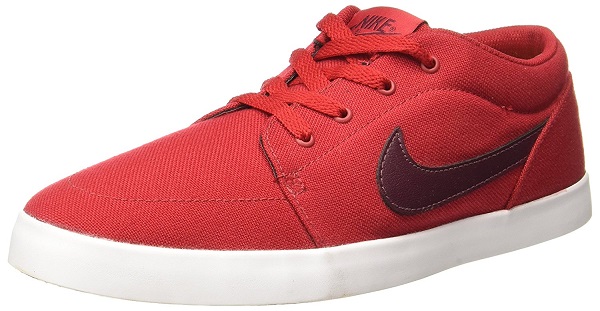 The Gym Red and maroon shoes look really fancy and perfect to pair with casual outfit. These are good for the young boys who love to flaunt the color red. The shoes look very well finished and seamlessly made from the fine material that is breathable and light.
Check price and buy it now
11. Bacca Bucci Men's Casual Shoes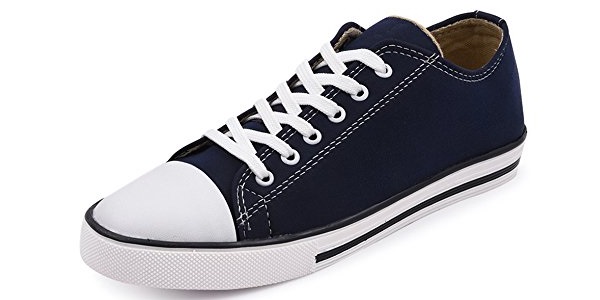 These canvas shoes with white toe and navy blue upper part is amongst the best looking canvas shoes for men. These shoes are good for everyday use for your college and other day outs. The shoes are light weight and very comfortable. The lace up style is suited for snug fit and makes them good for running.
Check price and buy it now
12. Asian Shoes SKYPY-31 Grey Black Men Casual Shoes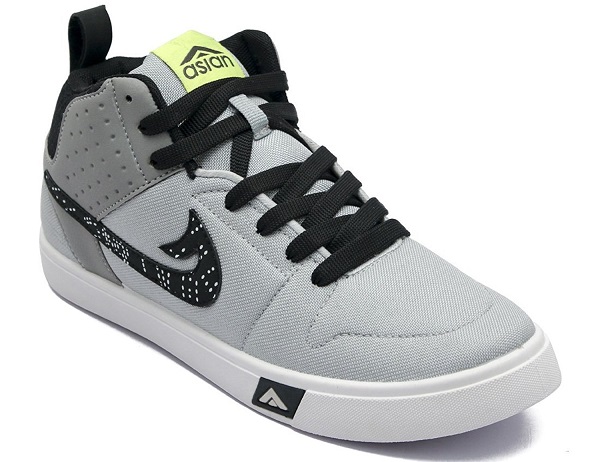 These are one of the best canvas men's shoes under 500 Rupees. The look and feel of these shoes is very premium looking and the design too is edgy. These shoes can be worn for everyday and for running and gymming too. You can certainly pair these you're your favorite denims. These canvas shoes have outstanding design and the light grey color is strikingly good. The sizes start from Indian 6 to Indian 10.
Check price and buy it now
These are the best canvas shoes for men in Indian market. Don't forget to check out our collection of the best loafer shoes for men in India and the best formal leather shoes for men.