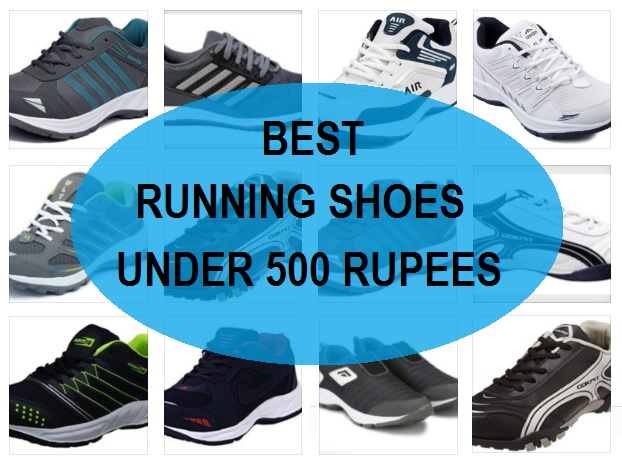 Cheap Running shoes Under 500 Rupees in India 2018
If you are a running freak for fitness then definitely you will need a good pair of the sports shoes. The budget shoes can be your perfect mate for the running time and can give you that ease while jogging and running so that the feet do not get swollen or tired. These are the best running shoes which we think are definitely in everyone's budget and can be bought online. So, here we will be talking about the sport shoes that can be bought under 500 Rupees. Never buy shoes just like that as comfort is the primary ting and when comfort is need a good brand is also required. While majority of the sports wear shoes can be expensive but budget options are also available so, let's look at these options of shoes under 500 Rupees.
Best Sports shoes for Men under 500 Rupees
Here is the list that can hopefully help you in choosing the best affordable shoes for you. These are the best sports shoes online.
1. Arr Fashions Men's Blue Running Shoes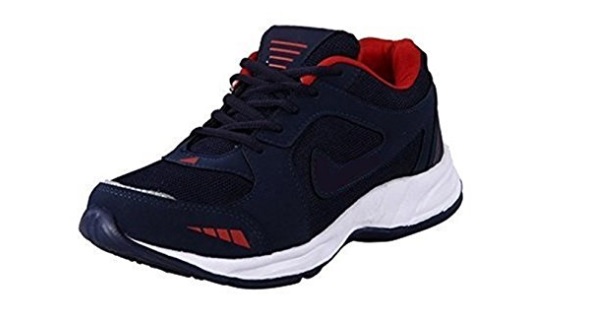 The blue running shoes have comfortable material and is one of the best shoes under 500 rupees with a good rating.  The suede sole material makes the running easy. These are lightweight men's shoes that has leatherite upper material with the padded collar.
2. Force 10 from Liberty Men's Running Shoes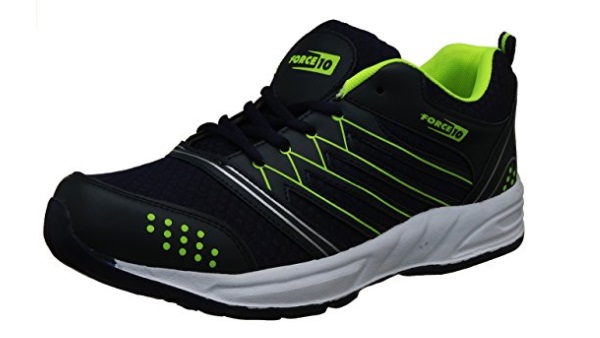 The men's sports shoes are affordable option for people looking for the shoes which are in budget and should last well. Force 10 is a sub brand by Liberty and has a lace up close type. The cushioning on the sides and the sole is god for the comfort while running. These can be cleansed with a cloth and can perform well.
3. Cokpit White Men's Running Shoes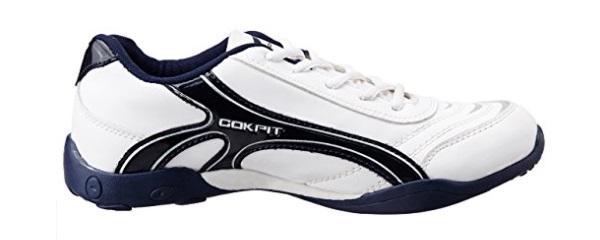 Cokpit Men's Running Shoes is in the white color and looks extremely good with their detailing. They are also the lace up style casual shoes that can be worn by the men of all age groups and looks really good.  They are comfortable and can be used for exercising and running but make sure that you keep the shoes in air as well or it will be better if you leave in some sunlight.
4. Vogue Stack Men's GREY Running Shoes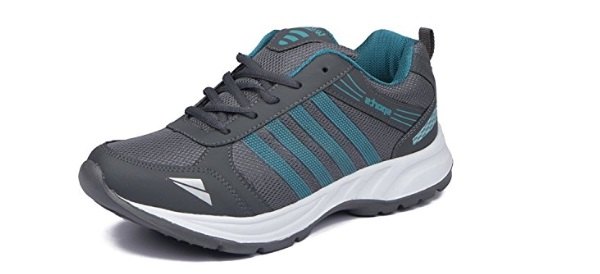 These sport shoes for men has mesh material and the lace up closure type which is commonly seen in the sports shoes and men's running shoes. So, while you are on your running mode these shoes can be your best partner. The material of this shoes is canvas.
5. Cokpit Black Men's Running Shoes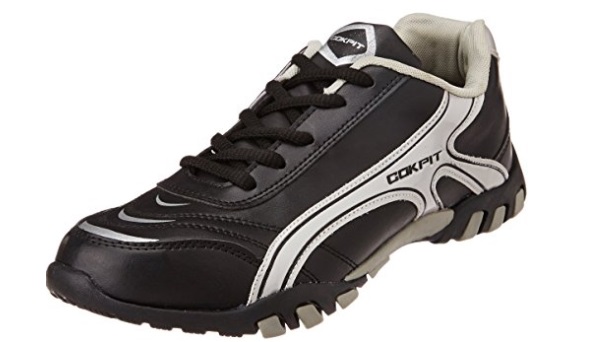 The shoes are made up of the synthetic material and they have the mesh styling. The close up lace material is durable and is apt for heavy running. It's just that you should rotate the pair f shoes as wearing the same one everyday while you will sweat can make them go smelly.
6. Asian Men's Mesh Bullet Range Running Shoes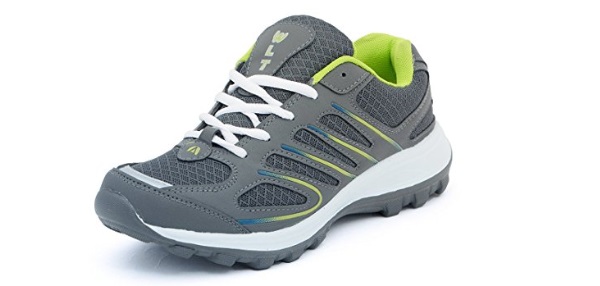 Asian Men's Mesh Bullet Running Shoes are the best running shoes for men which are under 500 rupees tag. The shoes are good for the sports category and you can even wear it with your gym wear. The shoes look really good and has appealing design but the best part is the sole which is good for the price paid.
7. Restinfoot Men's Stylish Sports Running Shoes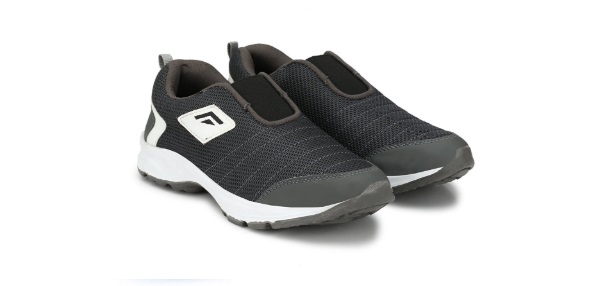 The sports shoe has a slip on type and is extremely light eight, you can own a pair like this for mild running but for long running these cannot be appropriate when worn everyday. These are available in other colors like Red, Blue, Black, White Dark Grey and Navy Blue.
8. Asian Shoes Wonder-11 White Navy Blue Men Mesh Sports Shoes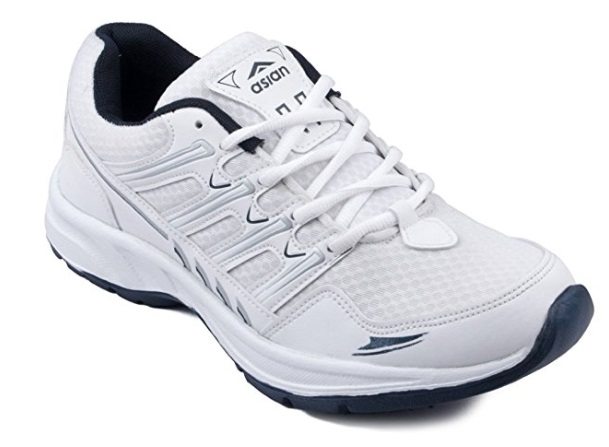 These are one of the best shoes for running even the marathons. Yes certainly. The white color with back detailing here and there looks really good and attractive. There overall feel is just like the expensive and branded sports shoes like Nike, Puma etc. Material of these shoes is mesh and the close type is lace up that gives support while you run.
9. Maddy White & Blue Sport & Running Shoes For Men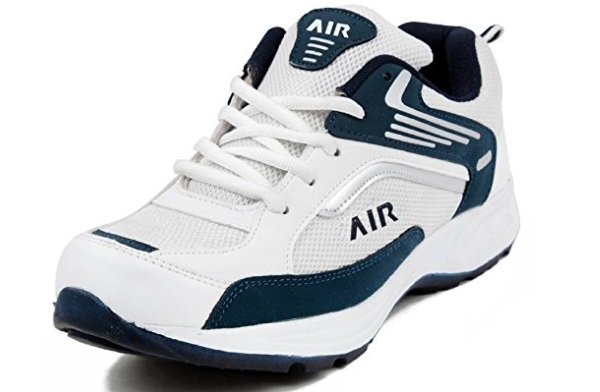 These shoes are light weight and has the mesh material. The closed toe shoes have the nice seamless finish. It is specially designed for the Indian men's feet and has the lace up closure with shoe laces. The synthetic leather material is good for the feet. It's just that you should keep the shoes in open air so that the shoe can get odor free.
10. Rockstar Men's Running Sports Shoes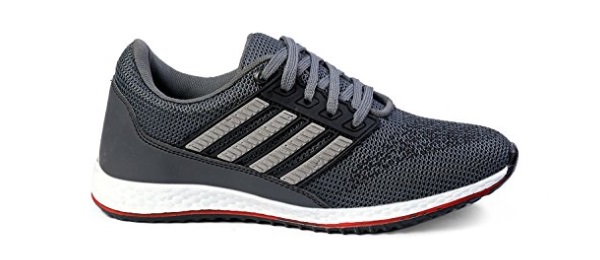 The mesh PU material of these shoes is good for everyday use and light-weightness help to keep the feet at ease. These are not just the men's running shoes but can also be sued for other outdoor purposes. These shoes are affordable and can be worn for college and gym too. These can be one of the best running shoes for men in India.
11. Ethics Men's Stylish Sports & Running outdoor Shoes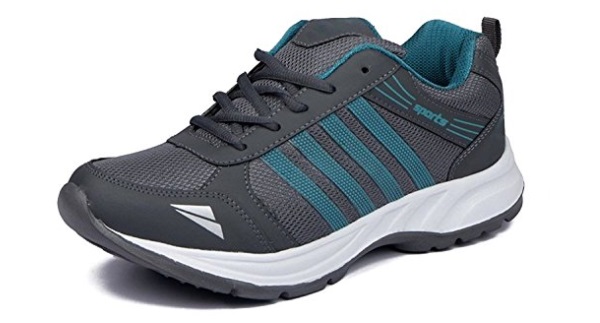 These are the sports shoes which are for men on Budget. Boys like teenagers who do not wish to splurge more on the shoes can try such pair of shoes for running and other sports activities.  These shoes have lace up style of closure and are fully adjustable. They have Padded Footbed with Cushioned Ankle. These also have the fully adjustable straps and the shock-absorbing Anti-Skate sole.
So, this is the list of the top best running shoes for men in India. So, have you used any of these brands? Which is your favorite brand of sports shoes.