Dove is a very popular and reputed brand known for their products. In this article, we are going to share this list of the best dove products available in India. Dove makes products such as shampoos, soap, shower gels, baby products and even face products.
Best Dove Products in India
1. Dove Environmental Defence Shampoo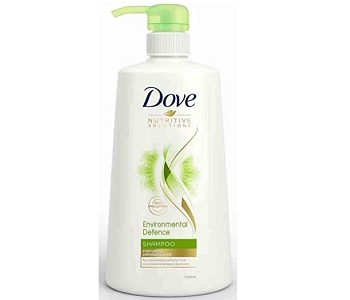 The environmental defence shampoo is one of the best from the range. It helps to smoothen the hair by reversing the damage from the pollution, smoke and dust. This stuff can damage your hair leaving them rough, dry and prone to breakage. Therefore, to combat the city pollution from your hair, a nourishing formula is required. This cleanses away the everyday product built up and pollution from your hair. It is suitable for all hair types but suits damaged and dry hair better.
2. Dove Hair Fall Rescue Shampoo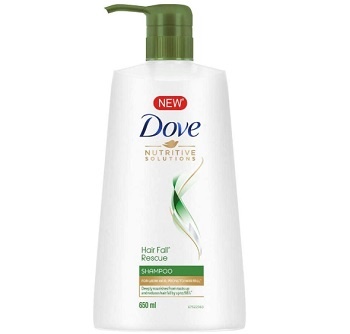 The hair fall rescue shampoo from dove is made for people who have week and dry hair. It contains Nutrilock actives that fortifies from within. It reduces the hair fall up to 98% and helps to prevent the hair loss prematurely. During monsoon, when your hair is bound to get frizzy and unmanageable, this shampoo also effectively reduces hair fall.  It reverses the damage due to heat and pollution keeping the hair frizz free.
3. Dove Intense Repair Shampoo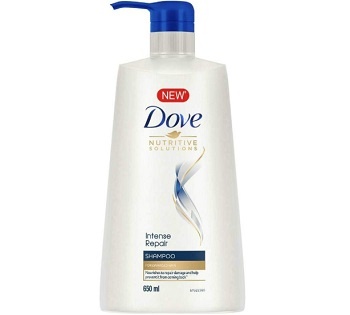 The intense repair shampoo is for those who would like to protect their hair against the future damage and make them strong and beautiful. The shampoo is suitable for daily use and gives you physically repaired and nourished hair. The formula is gentle and contains keratin actives. With that the shampoo fortifies the hair and make them smooth and silky hair.
4. Dove Regenerative Repair Shampoo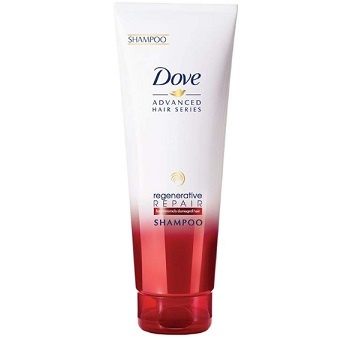 Infused with red algae complex, Dove regenerative repair shampoo helps to re generate the broken bones inside your hair. It strengthens the hair to make them stronger and smoother. While the product restores its original goodness, it repairs them. You get 100% regenerated hair. The cells of red algae are rich in polysaccharides which are known to retain the moisture and heal the internal structure of your damaged hair.
5. Dove Rejuvenated Volume Shampoo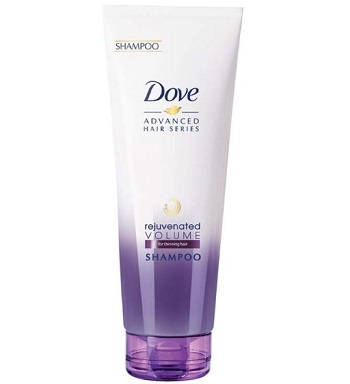 To get volume and bounce, one can try the Dove rejuvenated volume shampoo. The shampoo comes with a mild fragrance and at a very affordable price. It does not give your hair greasiness rather gives two times more volume. Infused with Nutrium Complex, it gives you voluminous looking bouncier hair. It is one of the best shampoos for thin and oily hair.
6. Dove Cream Beauty Bathing Bar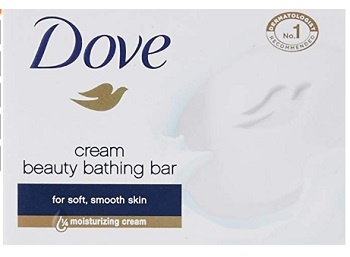 The creamy bathing bar from Dove is more moisturising, then milk cream and milk itself. It doesn't dry your skin rather keeps it moisturised for a long time. It leaves your skin smooth and glowing. It is one of the best dermatologically tested soap which is suitable to be used on your body and face. Its gentle nature is such that even people with itchy sensitive skin can try it.
7. Baby Dove Rich Moisture Baby Massage Oil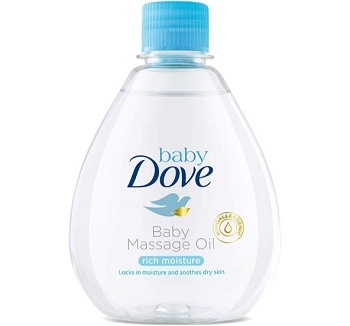 The Baby Oil keeps the baby skin soft moisturized all day long. It is perfect massage oil which you can apply to 2-3 times on your baby's delicate skin. The light and non-greasy yet fast absorbing formula is ideal for baby massaging. With mild fragrance and skin friendly ingredients, it does not irritate the baby's delicate skin. Moreover, it's a paraben free and dermatologically tested product.
8. Dove Glowing Ritual Body Lotion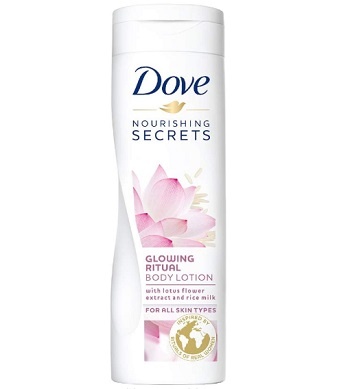 The dove body lotion is a bestseller and contains an amazing fragrance consisting of lotus flowers and Milk. It has a milky creamy formula which blends nicely on your skin leaving it fragranced. It gives you radiant looking and extra soft skin during winter season. Superior nourishing power makes it the best dove body lotion for oily skin during summers too.  Rice milk extract ensures fairness and tan removal though requires some time.
9. Dove Healthy Ritual for Strengthening Hair Shampoo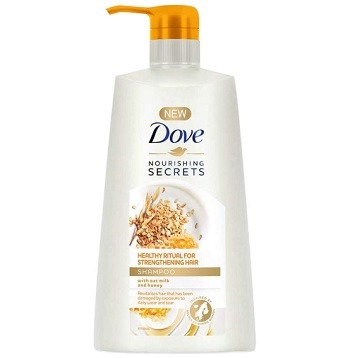 The strengthening hair shampoo from Dove is the latest adddition that contains oat milk and honey. Made to revitalize your hair, it minimises the damage that is done by the exposure to daily wear and tear and sun rays. As Sun and pollution causes havoc to your hair making them damaged, the shampoo is very nourishing. Oat milk and honey is known to protect the hair from the damage by giving immense moisture. You experience less hair fall because of the breakage. It is ideal for dry damaged and unruly hair for daily use.
10. Dove Shower Gel with Shea Butter and Warm Vanilla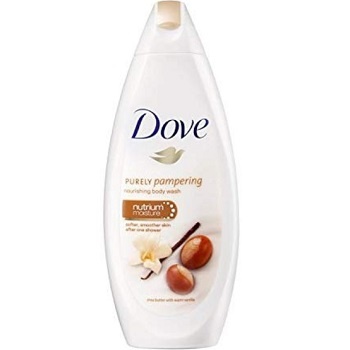 With shea butter and warm Vanilla, this is one of the best smelling body lotion in India. It has been made with moisture that creates gentle creamy foam which leaves your skin soft and smooth.You would surely love the beautiful and energising feel that you get while using this shower gel.
11. Dove Go Fresh Body Lotion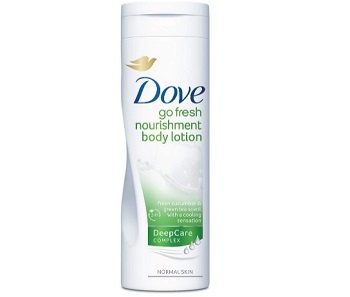 Dove go fresh body lotion contains Deep Care Complex along with green tea and cucumber. It has a mild scent to keep you energized. The rapid absorbing and non sticky texture blends easily on the skin while giving a wonderful cooling sensation. The product is for all skin types and can be used everyday. However we feel that it is best for normal to oily skin for summers. The summer body lotion from Dove is the best thing to keep you moisturised without the extra stickiness.
12. Dove Beauty Cream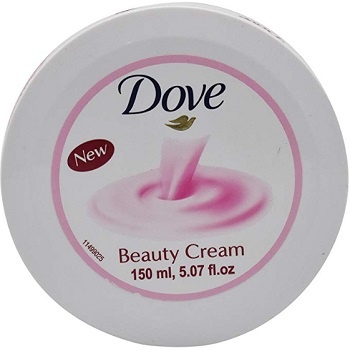 Dove beauty cream is made to make your skin bright and radiant. The product is lightweight and non greasy yet it is not a face cream for oily and acne prone skin. However, for dry skin to normal skin you can use it as a face and body cream. It is a multipurpose cream that can be applied on body skin and for different body parts like your hands, legs, heels etc. It is a family skin cream that you can keep at your home.