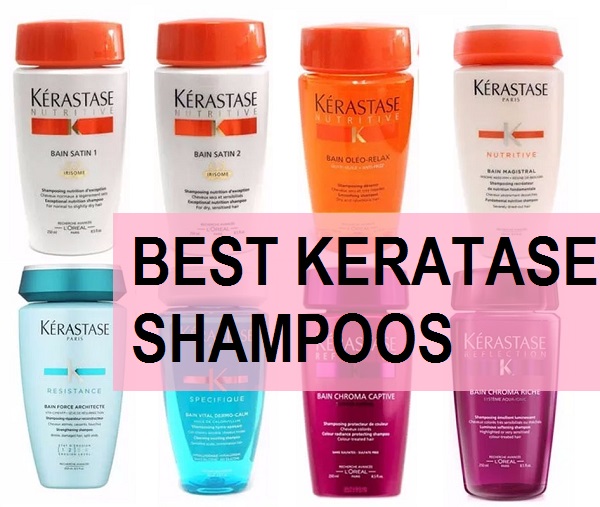 Keratase is a well-known brand that makes Salon specific products. It is a brand from L'Oreal Paris that is trusted all over the world. The shampoos are high in quality and got very good reviews from the users. Here, we have compiled this list of the best Keratase shampoos available in India. The professional hair care range has shampoos, conditioners, serums and other products. The shampoos are free of chemicals and most of them are worth trying.
List of the best keratase shampoos in India
1. Kerastase Bain Oleo Relax Shampoo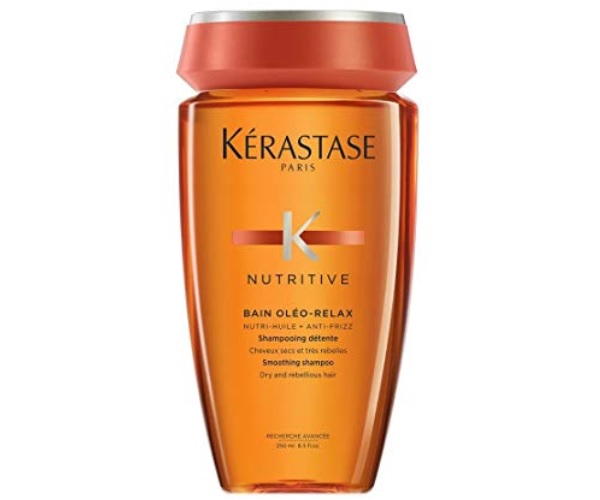 This is their best selling shampoo for dry, frizzy and rebellious hair. The shampoo has oleo-relax formula that helps calm down the frizz and flyways. The shampoo has micro-emulsion technology that integrates smoothness to the driest hair ends. It is a gentle shampoo that clarifies the scalp and hair without over-drying. In fact, it makes the hair filled with moisture and gloss.
Price: 2500 rupees
2. Kerastase Densifique Bain Densite Shampoo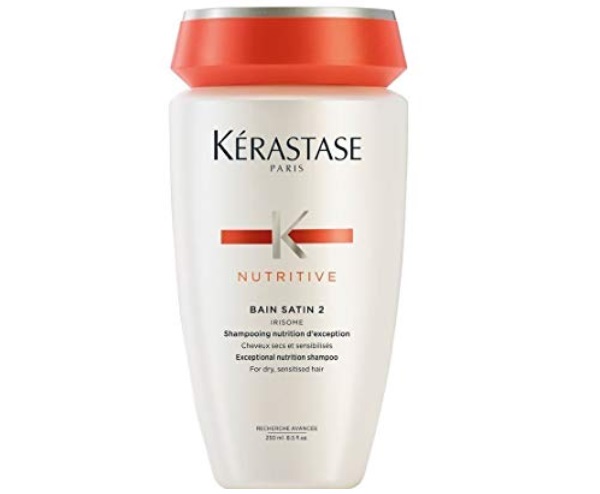 The shampoo comes in the black colored case and is a mild daily shampoo for thin hair. It means that it is made for the hair that lacks the volume and density. It is rich in biotin that helps to give smooth and voluminous hair. It also leaves hair soft and silky. It is excellent for all hair types and is a paraben free shampoo.
Price: 3100 rupees for 250 ml
3. Kerastase Nutritive Bain Satin 2 Complete Nutrition Shampoo For Dry and Sensitised Hair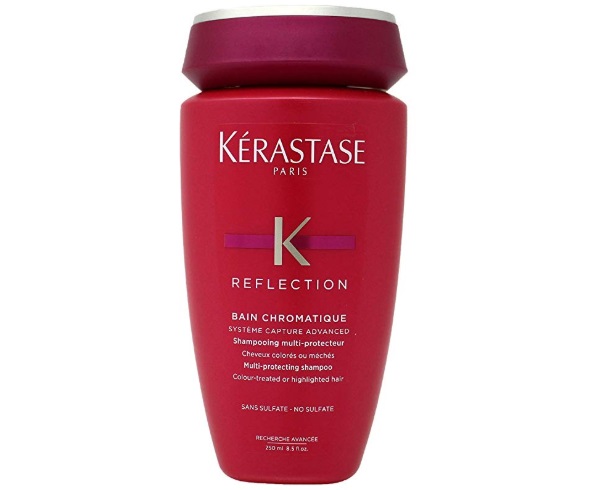 The shampoo from Keratase is exclusively made for dry and sensitised hair. The shampoo has formula that is rich in glucose, proteins and lipids that works on the dry and damaged hair. It makes the hairs soft, supple and Shine year. It is not tested on animals and is paraben free product.
Price: 2500 rupees for 250 ml
4. Kerastase Reflection Bain Chromatique Shampoo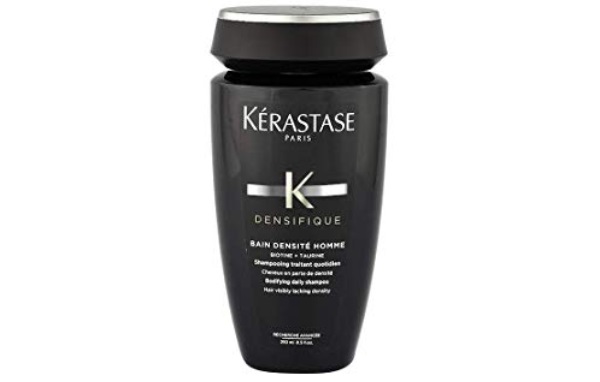 The shampoo comes in the hot pink purple colored packaging. It is the shampoo made for color treated or highlighted hair. It is a multi protecting shampoo that does not get the, shampoo fades the color and highlights on your hair. It is gentle hair cleanser that moisturizers your hair without making the hair color fade. It is rich in Litchi and used to extract that clears the hairs our face and renews the vibrancy of the color. Also neutralize is the effects of product residue and hard water residue. It's also good shampoo for hard water.
Price: 2990 rupees for 250 ml
5. Kerastase-Specifique Bain Anti-Pelliculaire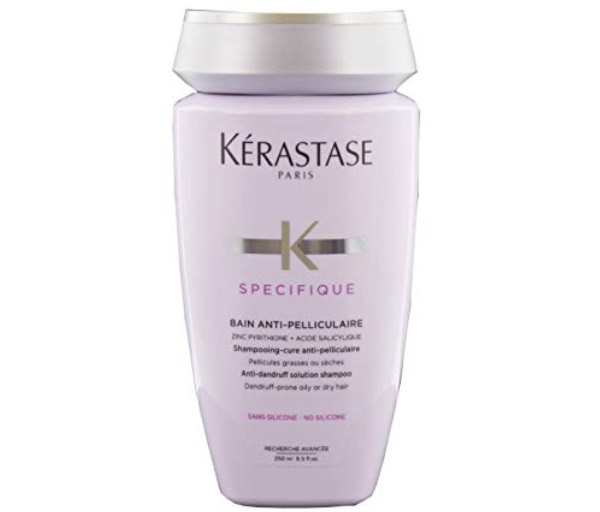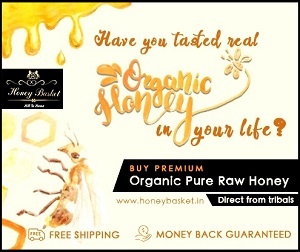 The shampoo comes in the light lavender colored bottle. This is specially made for dandruff and itchy scalp. This is an anti dandruff solution that gives its nutrients to stimulate the roots and to fight the dandruff. It has a dual action formula that transforms the hair texture. It improves the density of hair and also fights the dandruff causing microbes.
Price: 3200 rupees for 250 ml
6. Kerastase-Discipline Bain Fluidealiste Smooth-in-Motion Shampoo
The shampoo comes in a beautiful light peach colored bottle. It is made for unruly hair strands and it is one of the best shampoos made for frizzy hair, dry hair and unmanageable hair. Even for curly hair, this shampoo works well. The shampoo is rich in morpho-keratin complex that contains amino acids, wheat protein. It's smoothens even the driest of your hair without weighing them down. It is also used for color treated hair.
Price: 2800 rupees for 250 ml
7. Kerastase Resistance Bain Therapiste Shampoo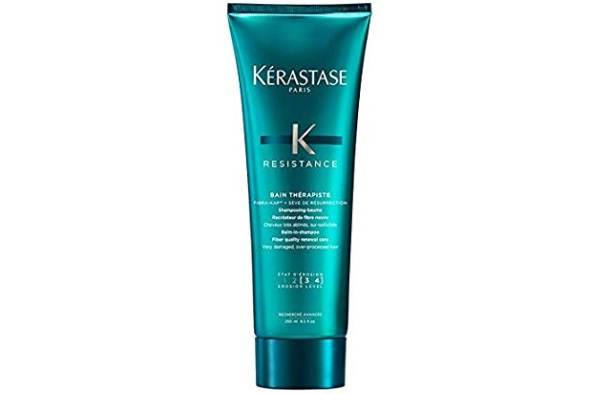 This is the revolutionary repairing shampoo that has a unique Jelly like formula fibre.  It contains FIBRA-KAPTM to compensate for the missing KAPs & reactivate their synthesis. Essential amino acids that repair damaged hair follicles and influence the hair with wheat proteins. It restores the uniformity of the hair strands. 
Price: 3800 rupees for 250 ml
These are the best character is shampoos available in Indian market. Have you ever used this brand? What is the character shampoo that you like the most?