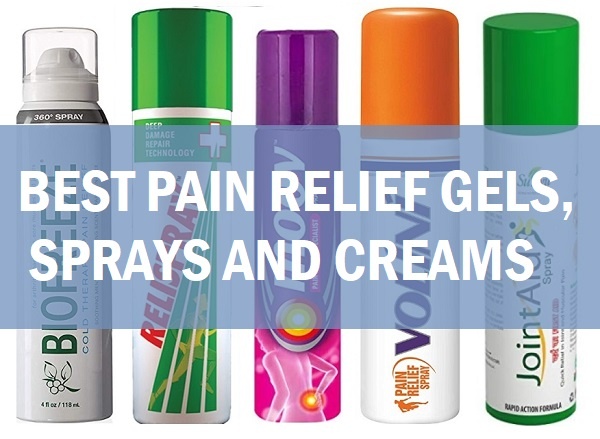 When you have muscle inflammation, a muscle pain reliever can certainly help you to ease the pain of your aching joints and muscles. Such products has deep penetrating formula that gives quick relief in muscle pain, sprains, strains, cramps and even the spasms that can be due to everyday life style and activities, and even when you are into a lot of sports activity. We have put together a list of the best muscle pain relief products like sprays and creams available in India, which you can try to get instant relief. These body pain sprays are easily available in the market and gives you quick relief.
Best Pain Relief Sprays, Gels and Creams in India (2022)
1. Dr Ortho Spray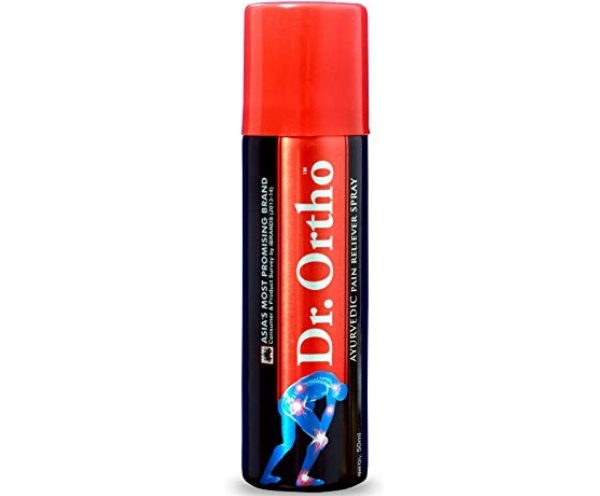 Dr Ortho spray is an Ayurvedic pain reliever in the spray form. It is Asia's most promising brand that helps to give you instant relief from the pain and inflammation of your muscles and tissues. It is effective against all types of pains and spasms, that can make you uncomfortable. It is the highly effective to get in the hard to reach places, like middle back, neck lower back in people of all age groups. It has a non-greasy formula therefore, after application, it will not give you sticky feel.
2. Moov Spray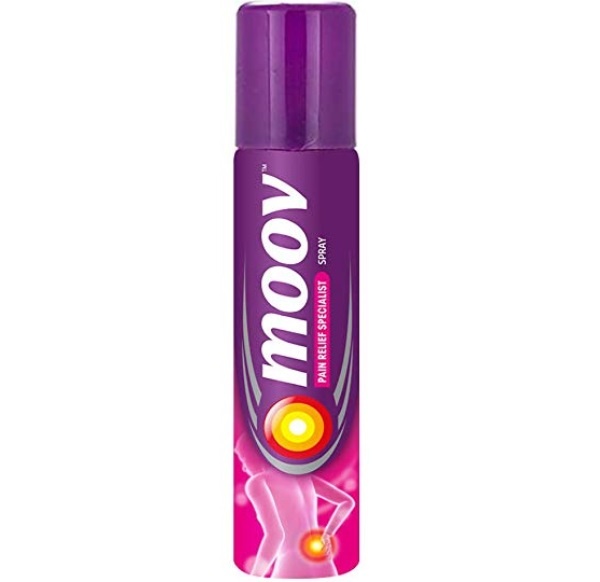 Moov Spray is the best and most popular pain relief spray and product that is available in Indian market. It has a fast and long-lasting formula that gives you relief from the neck, back ache, sprain, and other types of spasms. Product is also available in the ointment and cream formula.  It has the special ingredients like Turpentine oil, Nilgiri-oil, wintergreen oil, mint extract and cinnamon oil swiftly penetrate the targeted area of pain.  The 100% Ayurvedic formula and safe to be applied even when you have sensitive skin. Due to the modern lifestyle changes or everyday activities men and women both can suffer muscle and joint pain, this product is a must have in your home.
3. Cipla Omnigel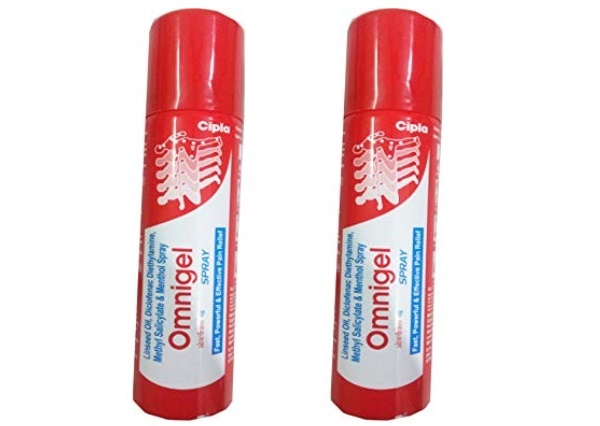 Cipla Omni gel is a light gel that contains methylsalicylate and menthol along with diclofenac diethylamine and linseed oil. It is a fast and effective formula for pain relief than men and women can try. It is safe to be used even for the older people. The product is also available in the cream formula in case you like ointment better than the sprays. It helps in improvement of the movement of a bone and muscles and relieves the pain.
4. Volini Spray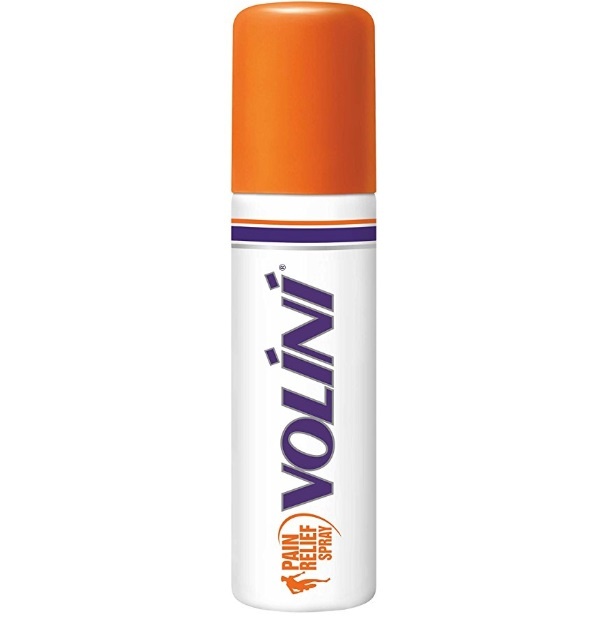 Volini Pain Reliver Spray, is yet another popular pain relief spray after move. It is specially formulated using herbal ingredients to get rid of the muscle pain and strains. You can use it, for your everyday life and day-to-day pain that we guys experience. Just spray it, over the affected area or where you are experiencing pain and it will help to is it within few minutes.
5. Relispray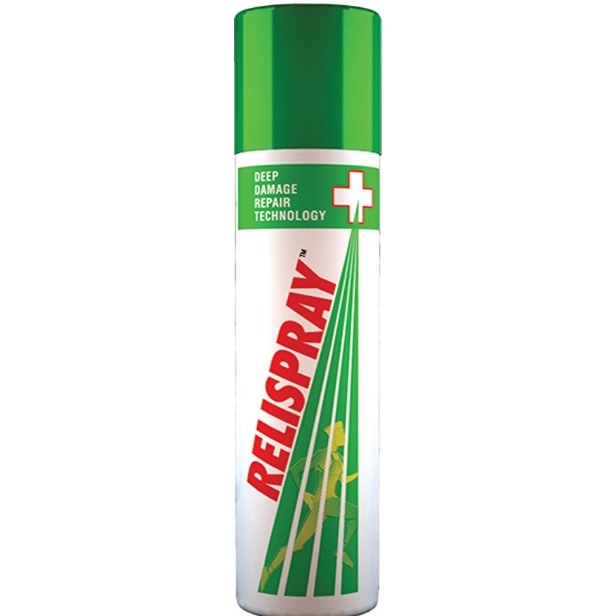 All lot of people also rely on this brand Relispray. It has amazing Ayurvedic formula that includes menthol. It is better than the ointments and balms, as they do not penetrate the skin and does not have that is of application over, the hard-to-reach areas like your middle back. It has highest amount of wintergreen and doesn't require any rubbing, therefore, is very easy to use. It gives you quick relief with its warm and cooling sensation. At the end of a working day, it soothes tired muscles and relaxes the body. It is helpful pain reliever in case of Arthrtis, Rheumatism, Gout, Osteoarthritis and Neuralgia.
6. Biofreeze Cold Therapy Pain Relief Spray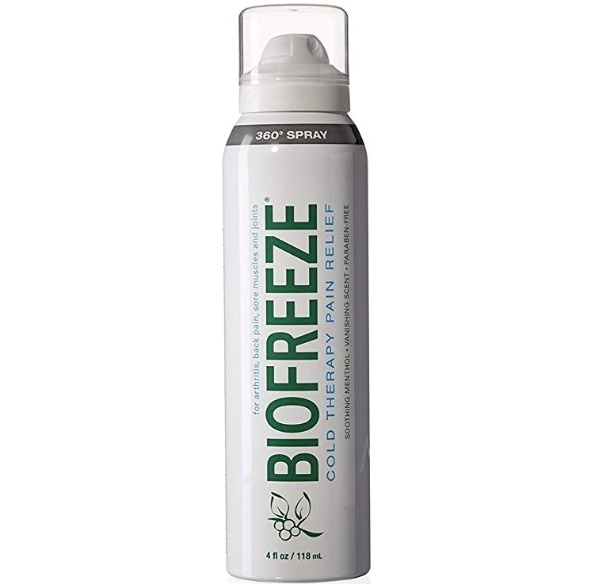 Made with the natural menthol, and botanical ingredients, it helps to give you pain relief instantly. It doesn't have petroleum or waxes, but is based on the natural and herbal products. This can be applied on the muscles, back, shoulders, and thighs, hip and elbow joints etc. You can also apply it during rehabilitation exercises and pre and post workout stretching.
7. SuAyu JointAid Spray for Pain Relief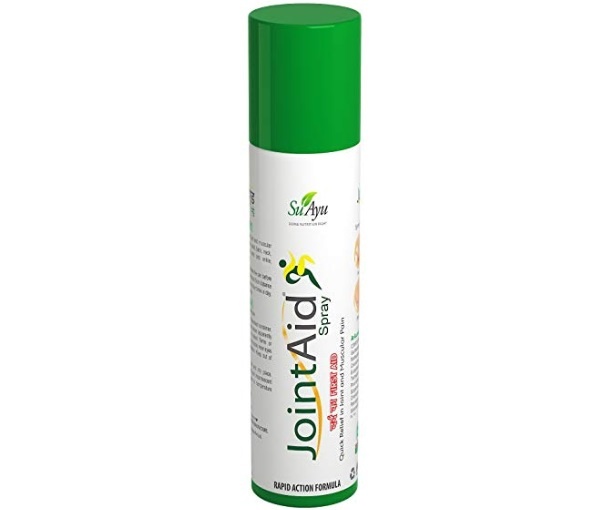 It gives you need rapid and durable results in getting rid of the joint and muscular pain. It gives you immediate results in the case of strain, sprain and other sports injuries. It has a patented Ayurvedic formula that does not contain any side effects. It will be helpful in case you are into sports activities or in the fitness field. The spray is beneficial in various joint related pain, stiffness, muscular pain, strain and sprain and sports injuries. It doesn't cause any stain and completely non-sticky.
So, these are the pain relief sprays available in India, that you can try and get from your nearest pharmacy shops or from online shopping sites.