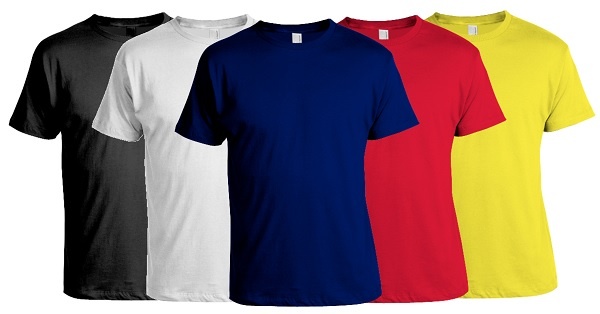 Polo T-shirts are also known as Tennis T-shirts and semi casual T-shirts. As these T shirts have the formal and casual appeal, this is why they are also suitable for office wear. Here, in this post, we will be sharing some of the best brands available in the market for Polo T-shirts. You can team these Polo T-shirts along with your jeans, blazers, trousers and even the cargos.  Wearing Polo T-shirts makes you look smart and suave. But getting a good brand is also important. When it comes to choosing a good T-shirt, brand design and the durability has to be kept in mind. So, to narrow down your choices, we have compiled this list of the best brands of Polo T-shirts available in India.
Best Polo T-Shirt Brands in India
1. Ralph Lauren
You must have heard about Ralph Lauren t-shirts and their classy designs and styling. Ralph Lauren is known for the Polo T-shirts. They are high quality and the price range is also high. You can get Ralph Lauren T-shirt for you for around 3000 bucks. Most of their clothing are available on online shopping sites like Amazon, Myntra, Jabong and few more.
2. Tommy Hilfiger
Tommy Hilfiger is quite a popular brand in Men's jeans and t-shirts. It's an American fashion brand which is known for their clothing line, shoes and accessories. The brand came into existence in the year 1985. It's an international brand that is highly popular all over the world. These Polo t-shirts are affordable and are available on major online shopping sites in India.
3. US Polo Association
There Polo T-shirts one of the best and elegant looking with best in class fabric. The high quality t-shirts have good material durability and high design. In India, you can get their products from the stores and from online shopping sites.
4. Nike
Nike is also is an American sports brand that offers sportswear, apparel, footwear, equipments and accessories. Undoubtedly, Nike is one of the best brands, which is well known all over the world. Their T-shirts are of good quality and the brand speaks for itself. But you have to make sure that you get genuine product since, there are various replicas and copies of this brand. You should always pick up Nike products from good reputed Nike stores and online shopping sites.
5. Puma
Puma is another sports giant brand that manufactures sportswear, apparels, accessories and much more. They also make Polo T-shirts which has got the perfect blend of Style and durability. So, the next time you spot a Puma Store, you must make sure to check out their Polo t-shirt collection.
6. Adidas
Adidas as a brand is highly popular amongst men of all age groups Adidas Polo t-shirt from finest of fabric that gives comfort. It can be easily paired with your trouser and jeans. You can get Polo T-shirts material like 100% cotton polyester and blended wool.
7. Duke
Duke is also is a well known brand of polo T-shirts and other apparel. They offer cotton and blended fabrics for the Polo T-shirts. They have lovely striped collection and solid t-shirt collection is also good.
8. Lee
Lee Polo T-shirts are amongst the most favorite T-shirts for men and women in India and the world. They offer 100% cotton and blended products. Men with even extra large size, can find their collection appealing.  
9. Pepe Jeans
Pepe Jeans has this contemporary variety of Polo t-shirts that comes in different styles, designs and colors. They have designs and sizes that suit all body types and you will definitely find the colors and designs that suit you the most. The size ranges from S to XXL. Their Solid t-shirt collection is worth checking out.
10. Wrangler
Wrangler is not just a brand for the jeans but yes their Polo T-shirts are also equally popular. They make different types of Polo t-shirts that you'll love to wear for your comfort and style. The cotton fabric T-shirts are good for all day comfort.
11. United Colors Of Benetton
The brand can be seen in almost all the major malls and shopping outlets. Undoubtedly, They have high quality and classy designs. They also have Polo t-shirts for women. You must check out their collection when you spot a United Colors Of Benetton store.
Affordable brands of Polo T shirts in India:
Proline
Indian Terrain
Roadster
Fort Collins
Flying Machine
Spykar
Peter England
These are the best brands of Polo t-shirts available in India. Which is your favorite T-shirt brand that you love to wear.