Agaro WD 851 Wet & Dry Electric Shaver Review
Hi guys, today in this article I'm going to review the Agar WD 851 Wet and Dry electric Shaver. The reason of getting this is the 4D Floating heads. Actually, these 4D floating heads are very light and easy to use that it makes the face shaving process so easy.
Agaro WD 851 Wet & Dry Electric Shaver Review
Agaro Eletric shaver comes with 2 years warranty and it has a very lightweight design with ergonomic handle. The best part is it for directional floating head that is very easy to adjust to face controls for easy and comfortable chairs. It also has 50 minutes of cordless shaving time which is around 12 to 15 shaves with only 2 hours charge time. It is one of the best electric shavers that is under 1500 rupees price tag. These self-sharpening stainless steel precision blades have 360 degree rotating and ultra-thin that completely avoids any accident accidental cuts that men can have. As it's waterproof it can be sued in the shower too. So, it can be used as a wet or dry shaver. The 4D folding head shaver is easy to glide around the shape of the face and facial contours. It ensures that it has the closest contact with skin for a fast and close shave that lasts longer. Even on the neck and jaw line the rotatable or floating head easily moves and glides.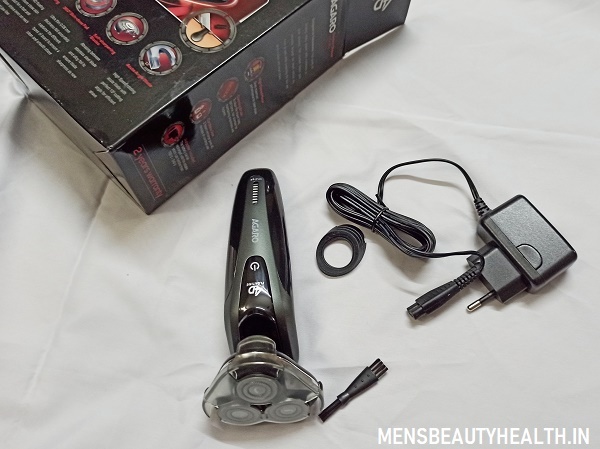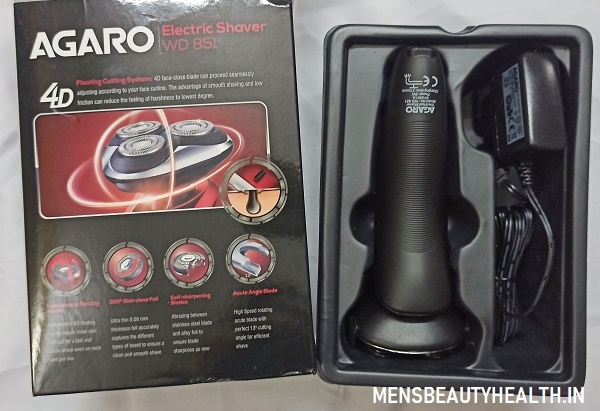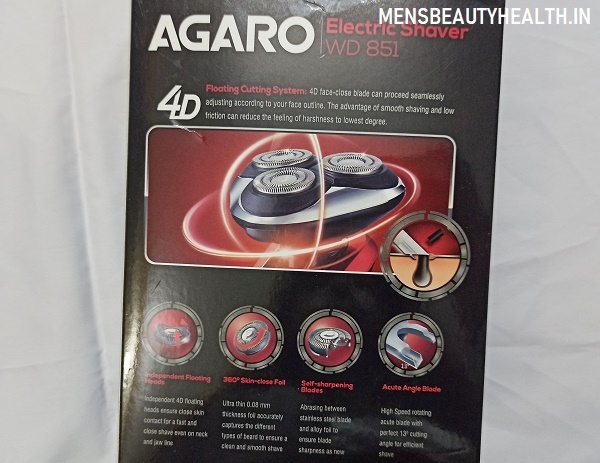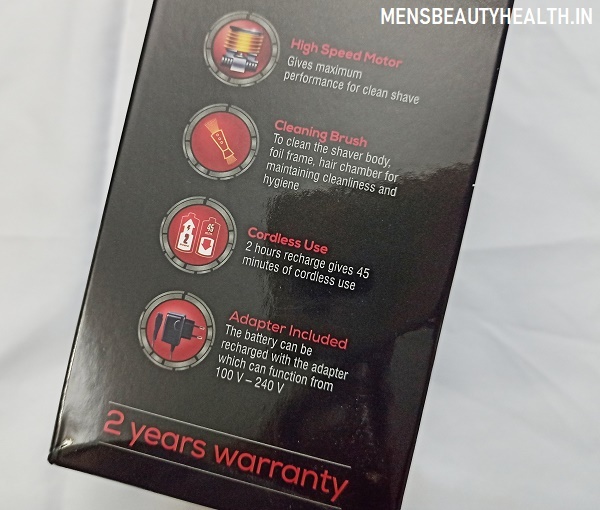 So, you can easily be well groomed using this product. One can shave very closely without any nicks and cuts which are very common with the traditional razors.
As the blades are self sharpening, it means that the stainless steel blades would brush against each other and during that they would stay sharp on their own. The ergonomic design is the best thing about this product because while using it, it's so lightweight and easy to use that you would certainly enjoy shaving your face every day. And it has an anti slip handle that make sure that even by using it in the shower, it doesn't slip out of your hand. The electric shaver has an integrated Ni-MH rechargeable battery that ensures that you can have 2 hours of fast recharging, for which it gives you around 50 to 60 minutes of cordless shaving. So you can shave for around 15 times. There is an LED light indicator that helps to know about the battery consumption so that you can charge even before the battery drains out.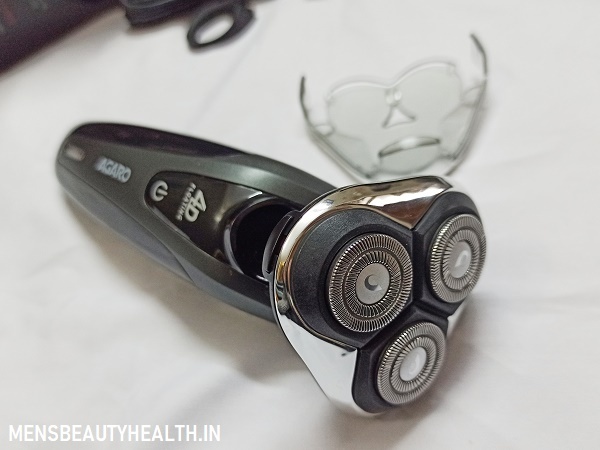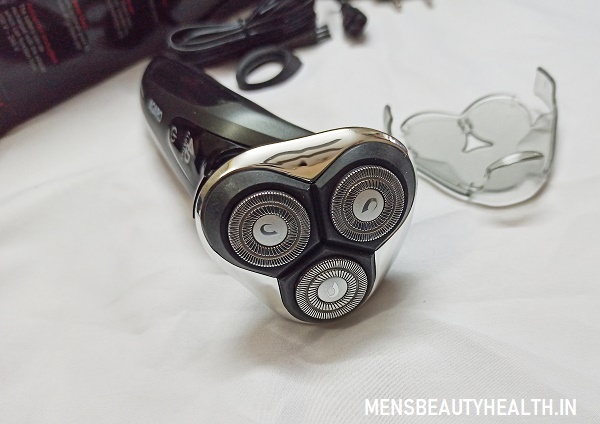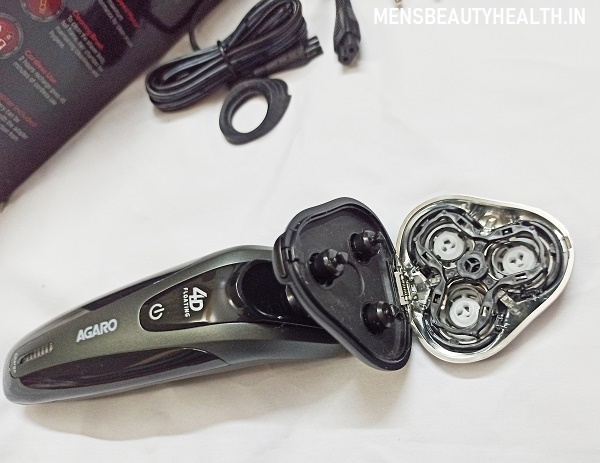 Let me tell, how to use the Agro Wet and Dry Electric Razor
How to Use
Wet your face with some clear water and apply the shaving gel or foam or whatever you would like to use on the face. Then use the shaver in small circular movements putting little pressure so that it can catch the hair and cut them as closely as possible. Rinse the face and dry. Once you are done with the shaving, then press the one touch button and the head opens. It can be rinsed under clear water.
Agaro Wet and Dry Electric shaver is a value for money product that is easy to clean and easy to use and gives you close shave. It's one of the best electric dry and wet Shaver under 1500 rupees which can be bought from Amazon, even though the MRP is a bit higher, you can always expect some good discount, while you shop from Amazon.