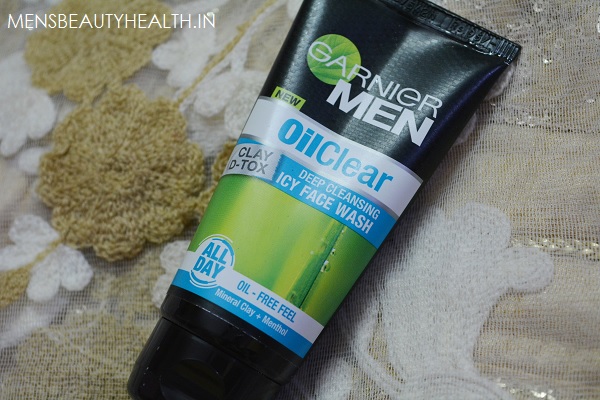 Garnier Men Oil Clear Deep Cleansing Face Wash Review
Today's review will be for Garnier Men Oil Clear Face Wash. The face wash is made for guys with oily skin. Oily skin tends to get shiny from the oils and sebum. Moreover, the sebum can also make the skin sticky and attracts the dust, dirt and bacteria more. This is also the main reason why oily skin gets pimples more.  I have used the Garnier oil clear fairness cream along with this and both for them fared better. But how this Garnier Men Oil Clear Deep Cleansing Face Wash actually work. Let's read in this review.
Price of Garnier Men Oil Clear Deep Cleansing Face Wash: 95 Rupees for 50g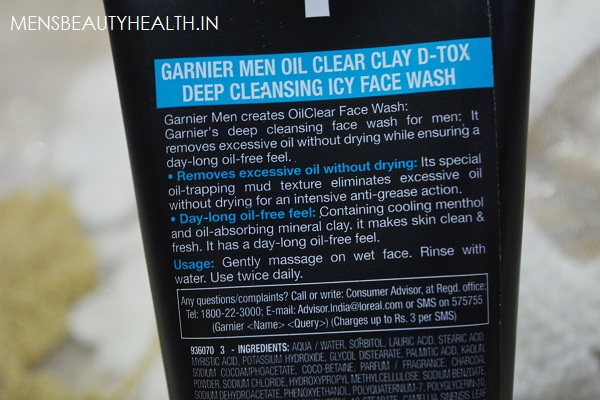 Experience with Garnier Men Oil Clear Deep Cleansing Face Wash
Packaging of this product is like the typical Garnier packaging. It has a gel like mild texture and the product is able to give foaming lathers. It smells very refreshing. It is made to give an oil free look. Moreover, the face wash is formulated with the oil absorbing mineral clay and Cyro-menthol for cooling purpose. It cleanses the skin without drying. So, how I use this?
Using the face wash is same like we all do, but I will still put some light on it. I take a tiny blob and then splash my face with clear water. Then massage the face with the foaming lathers that the Garnier face wash gives. Massaging can be done for 20 second and then rinse the face with clear water.
The face wash is thick in texture and has the formula made using the cooling menthol. Menthol not just gives the cooling but also soothes the skin. Men who shave can feel that mild burning therefore, the menthol also puts a layer on the face which soothes the freshly shaved skin.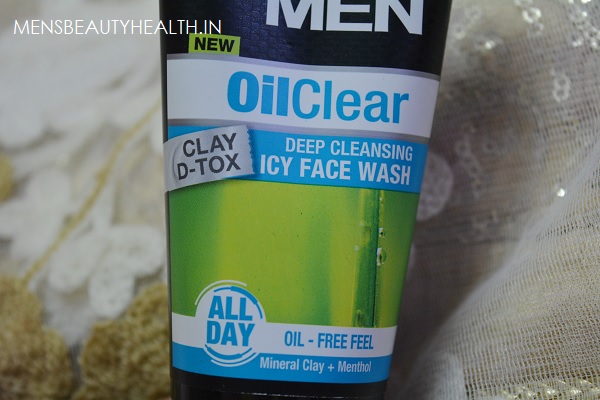 Managing oily skin is hard as when not taken care of, you can get pimples and acne breakouts. To manage the oily face, men should try oil controlling products like oil clear face wash, creams and moisturizers which are oil free and are light. Other than that regular scrubbing is also needed which can dislodge the blackheads and frees the clogged pores.
When your face is free of the oils and sebum then it also shines with brightness but no oily dullness. The cleanser is rich in the oil absorbing clay which squeezes out the oils from the pores. This process gives you good oil free skin. The dust and pollution that men's skin accumulates all through the day, makes the skin look darker and dull. It gives my face clean and fresh feel. Moreover, I like the smell which is refreshing and removes the impurities in a better way.
It has also made my face brighter looking and also prevents the pimple formation. It may not have healed any of the pimples but yes, can prevent them by clearing the oils and sebum off my face.
Pros of Garnier Men Oil Clear Deep Cleansing Face Wash
Good packaging

Affordable price

Foaming lathers are good for everyday dirt removal

No irritation

No breakouts

Gives oil free look after the usage

Makes skin free of the sebum

No side effects

Can be used every day by men with oily an cane prone skin

Eliminates dullness and darkness by brightening the skin

Oil removal also makes ski fresh and brighter

Cooling and soothing menthol in it

Has oil absorbing clay
Cons of Garnier Men Oil Clear Deep Cleansing Face Wash
Oil control is not for too long but only for 3-4 hours

No pimple cure
Rating: 3.75 out of 5
Garnier Men Oil Clear Deep Cleansing Face Wash can be used daily by Indian men who have oily and acne prone skin. The cleanser gives an oil free skin that is devoid of oils and sebum. Moreover, the formula of this face wash also removes the dirt, dust and clogging in the pores. You can use in twice in a  day to keep skin oil free for long hours.