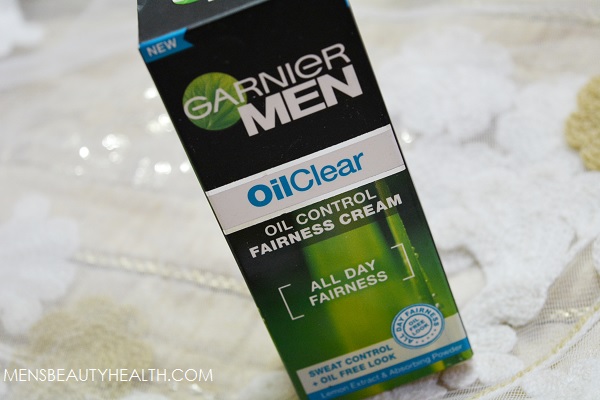 Garnier Men Oil Clear Oil Control Fairness Cream Review
Hi everyone, I am going to review a new skin cream that I am not using currently but have used entirely. I am talking about the Garnier Men Oil Clear Oil Control Fairness Cream. It's not that the cream was bad but I have switched over to the Garnier Men Acno Fight skin Whitening Cream. I will spill out the details later guys. So let's get to know more on this.
Price of Garnier Men Oil Clear Oil Control Fairness Cream: 95 Rupees for 20g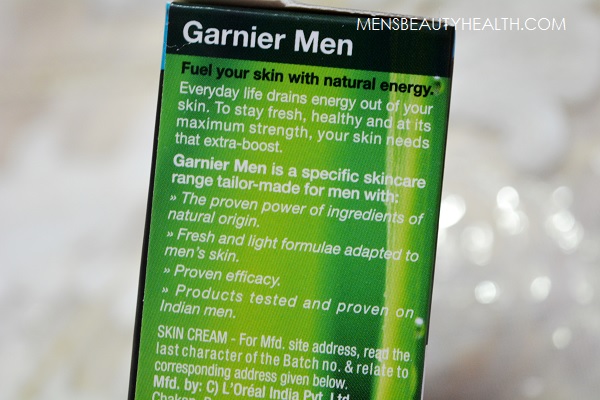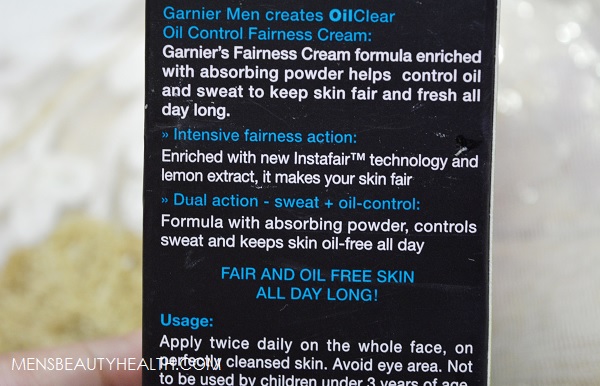 Experience with Garnier Men Oil Clear Oil Control Fairness Cream
This fairness cream comes in a black squeeze tube with a flip open cap. It is very easy to sue and carry around. The first thing I noticed is that the cream has a light texture as at times when I use the thick creams most of them blocks my pores in summers. So, this tiny tube is just for 95 rupees for 20g which is again very affordable and if you are wondering how long will it last then, it can last for around 3 – 4 weeks.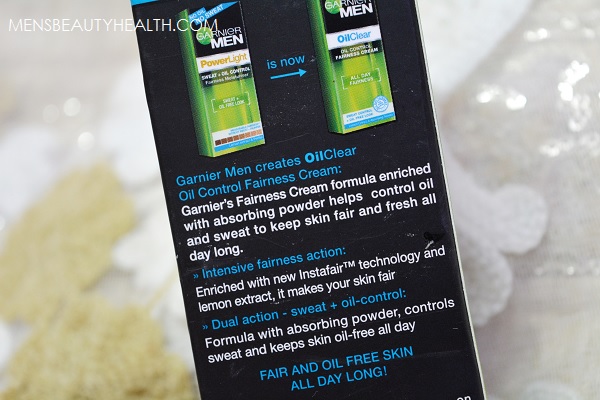 It has a light texture and formula as I said hence, it can be applied daily without worrying about the heaviness or the pores blockage. It has an oil free formula and claims to control the oils and sebum, the first day, I applied this cream, it really made my skin look matte and kept it like that for 5 hours except for my nose which began to shine due to the sebum and oils within 2 hours. It happens with most of my creams. So, what I do? In that case, I simply wipe my nose with a handkerchief so that the shine is not there and the skin looks just fine. I am sure a lot of you guys have the same problem.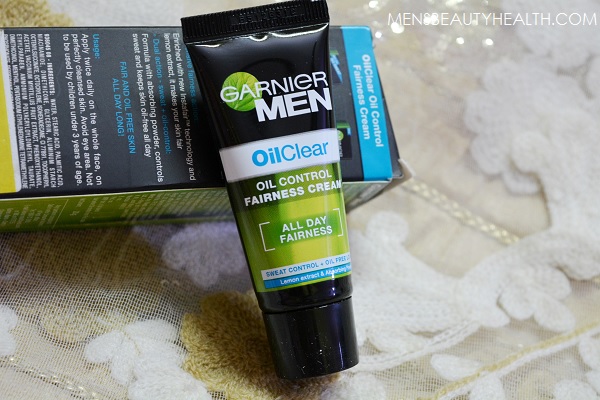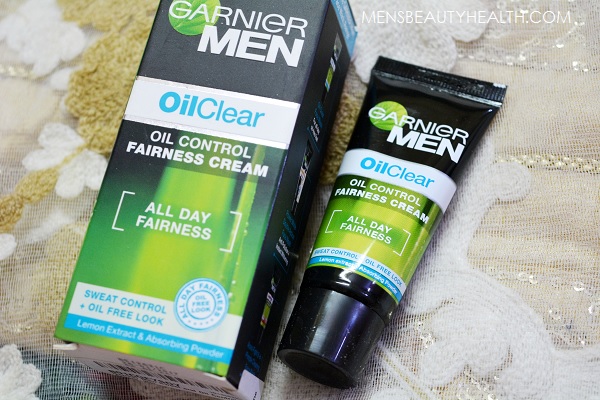 To apply the cream, you can simply follow the same procedure as we do with the other creams. It is not very thick hence the absorption is easy and the blending part too. I like the way the cream makes my skin brighter and fairer looking it's just that this is not able to control the oils on my nose for more than 2 hours but otherwise, it is a good daily use cream for summers for guy with the oily and acne prone skin. I am saying acne prone because my skin is acne prone and the cream has not made it worse.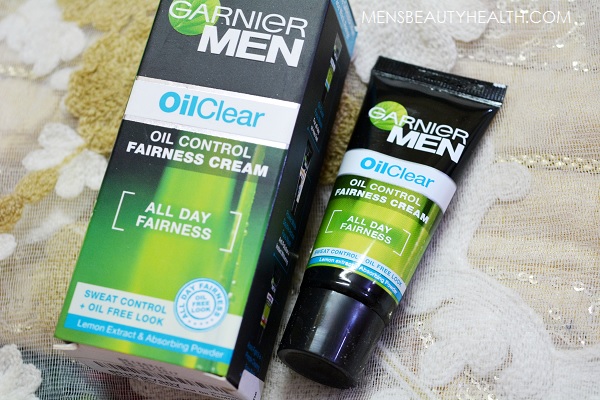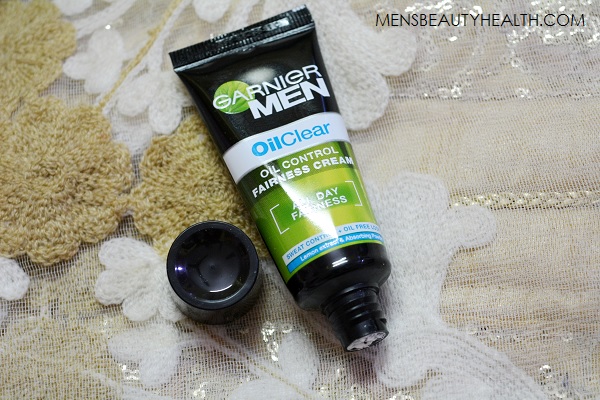 I also liked the instant fairness that this oil clear fairness cream has given plus it has lemon extracts which lightens the skin over the time, Moreover, lemon essence also decrease the darkness of the dark spots and blemishes on the skin. It also has perlite which is an oil absorbing powder which keeps the oils away. It just seems like my nose needs more perlite.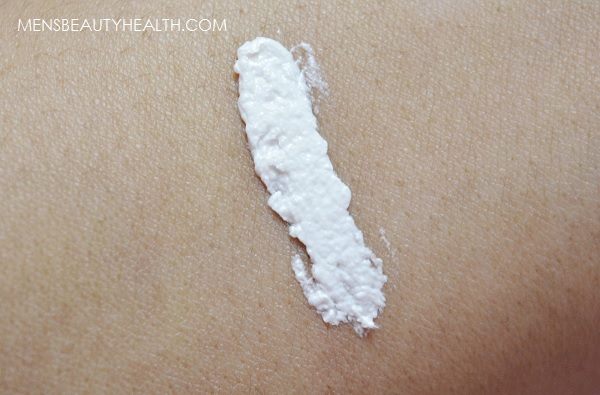 I am using the other cream from Garnier but this is also my favorite so its like I can try any of those. I have one more moisturizer as well that I am going to review soon.
Pros of Garnier Men Oil Clear Oil Control Fairness Cream
Good affordable priced products

Blends really well on the skin

Skin looks brighter

There is no ashyness

It blends to give a matte finish

Controls oils for 2-5 hours which actually depends from person to person

No irritation or itching post application

Suitable or oily to acne prone skinned men

No possible side effects on using this cream
Cons of Garnier Men Oil Clear Oil Control Fairness Cream
None as such

Do not control oils for too long
Rating: 3.75 out of 5
Garnier Men Oil Clear Oil Control Fairness Cream is a daily use cream for men with oily skin and acne prone skin. The cream has a perlite rich formula that absorbs the oils and controls the oil production for considerable amount of time though nothing extra ordinary but yes, decent enough. It also has lemon extracts for the dark spots cure and skin's fairness. You can try it and I am sure that you will like it for every use. Men with dry skin, it is not for  you but men with normal skin can still try it.