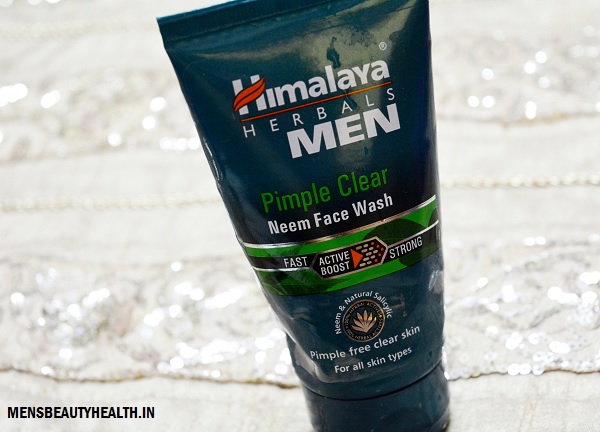 Hi everyone!! Do you like neem face washes? I recently bought this Himalaya Men Oil Clear Neem Face wash. I liked the earlier Himalaya regular neem face wash but when they launched the new version for men, I got this. This Himalaya Men Oil Clear Neem Face wash is rich in the neem extracts and is also helps in oil clear. Neem is a wonderful ingredient that heals the skin and also keeps it clear. Neem or Margosa as we know that in India is suitable for men with oily and acne prone skin. Oily skin also faces other skin problems like with excessive sebum throughout the day, one can experience oily and greasy skin. This oiliness can also results in acne and pimples on the skin. Blackheads and whiteheads too are seen on the men who have got too much oily face. Men who stays in sun and have work to go outdoors can feel that oiliness attracts more dirt and dust which makes So, let read on to Himalaya Men Oil Clear Neem Face wash review.
Price of Himalaya Men Oil Clear Neem Face Wash :
85 rupees for 100 ml
Experience with Himalaya Men Oil Clear Neem Face wash
This Himalaya neem face wash is packaged in a green colored tube pack. This green tube is a travel friendly pack and I can take it along with me. I don't like the leaky tube but this is tight and is easy to use. Product packaging is also one thing that a lot of us will take into account as while we travel we do not want it to get messy or spoil the bags or pouch kit etc.
This face wash is a greenish in color and has the gel sought of texture. It does not have granules, crystal etc as this is just a clear green gel facial cleansers. There are several face wash that contains some exfoliating beads, crystals or even the granules.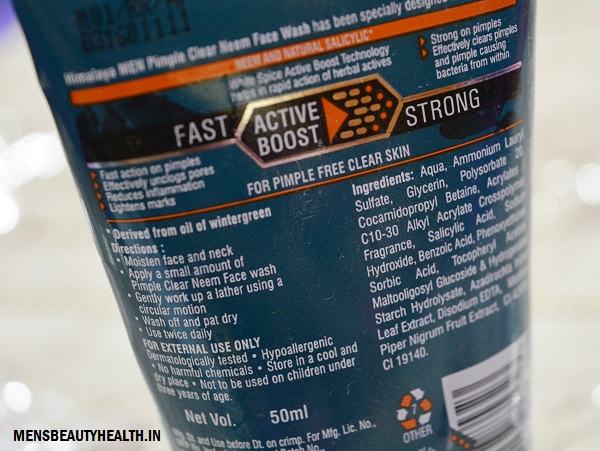 This face wash smell nice of the neem and other herbal products. I have started using neem facial cleansers after I had bad acne which was treated well with this neem face wash. So, the face wash as I said smell nice and very herbal concoction like. I have used this the day I got and have been using this ever since, there are a lot of face washes that I have used. Mainly, because whenever I see a new face wash on the supermarket counters, I get enticed to try them out secondly, a lot of you guys have also enquired about the same.
How to use and Results:
Anyways, so I only squeeze out a drop of this facial wash and then will make lather of this by rubbing both of palms. Then I rub this on the face and then leave for 3-5 seconds. After, that I will rinse the face and then pat dry. After using this Himalaya Men Oil Clear Neem Face wash, my face does not feel dry, rough or stretchy like some face wash can make it happen. Also the face looks brighter and free of the oils. The after effects are okay for this face wash but the best thing is that when you use neem face wash then the skin problems are minimized if not controlled completely. Moreover, the skin also appears a lot better since the tiny zits, bumps etc are also healed.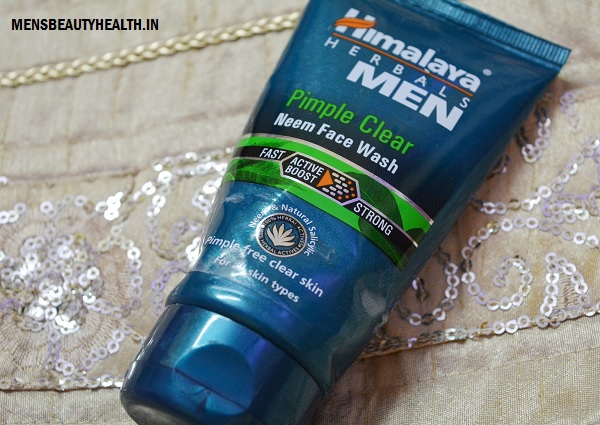 So, all in all I feel that this Himalaya Men Oil Clear Neem Face wash is a decent face wash for everyday use. Now who can use it? Guys with oily skin and acne prone skin can use it. They would love the texture and the way this cleanses the skin. Boys with normal to dry skin can also try it during summers as this will feel refreshing. During summers dry skin does not need a lot of moisture like they do in winters, therefore this can be used in summers as well.
Pros of Himalaya Men Oil Clear Neem Face wash
Packaging is good and is very travel friendly
It does not leak or spill as the cap is tight
The face wash is a green gel like in consistency
It forma satiny foaming lathers which helps to get rid of the skin oils impurities nicely
The through cleansing is done when the skin is rubbed with this
There are no excess oils and sebum left
Price is also very affordable and this tube pack of 50  g is going to last for at least a month when you use this 2 times in a day.
Cons of Himalaya Men Oil Clear Neem Face wash
None as such
Rating: 4 out of 5
Himalaya Men Oil Clear Neem Face wash is a good everyday face wash which has the oil clearing benefits and also has the power of neem. This cleanses the skin thoroughly and gets rid of the skin impurities, bacteria that are responsible for erupting pimples and dirt, dust etc.
Have you tried this Himalaya Men Oil Clear Neem Face wash yet? How did you like it?