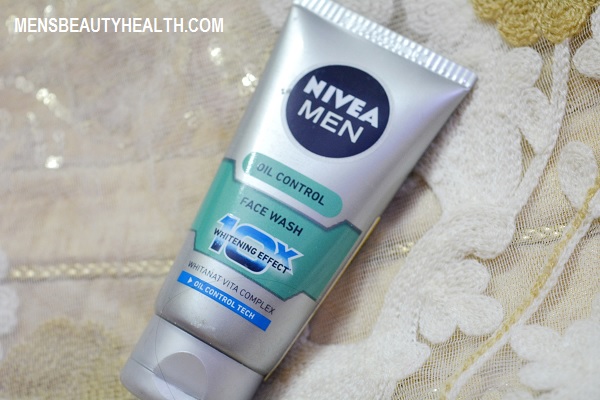 Nivea Men Oil Control Face Wash Review, Price and how to apply
Hi guys, In the hot summer season, guy like me who have got oily skin tends to get greasy face. The oily skin happens to secret more oils when the weather is hot and humid. This is why my face gets drenched in the sweat and sebum. To combat that, I try face wash that help control oils on my face. The best thing is that there are many oil control face wash in Indian market. So, recently I got this Nivea Men Oil Control Face wash. When I am indoors, then too the oils do come. I thought since, many of the Nivea Men's products have suited me. So, this will also fare better. There are so many of Nivea face wash that I have tried a lot of us. This has whitening active that brightens the skin complexion. 
Price of Nivea Men Oil Control Face Wash: 95 Rupees for 50g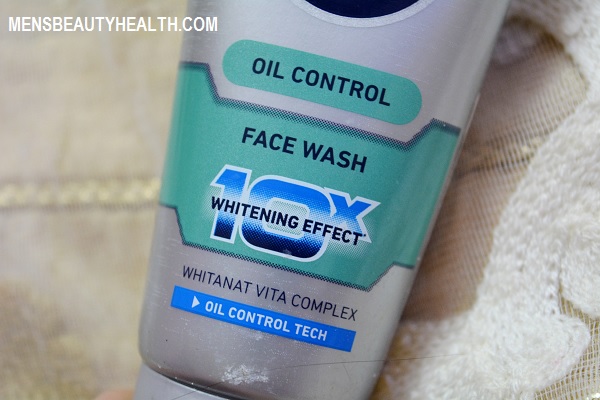 Experience with Nivea Men Oil Control Face Wash 
Nivea Men Oil Control Face wash comes in a similar packaging as this of the other 3-4 Nivea Men face washes. I wonder why they do not change the packaging a bit, I mean all of them are of same design and pattern except for the variants information. Anyways, the packaging as per the usage aspect is okay and the flip top cap is use friendly as well. It is an oil control face wash. Hence, the oil control feature is what helped me pick this up.
While using this face wash, I like that this produces the foaming rich lathers that aid in the proper dislodging of the skin impurities and dullness. The best thing is that in-spite of this being a foaming rich lathering face wash, this does not make my facial skin dry or stretchy after the washing rather makes the skin appear matte and oil free. But a lot of face wash can do that for you, the concerning thing is the time for which it can control the oils from coming back on the face.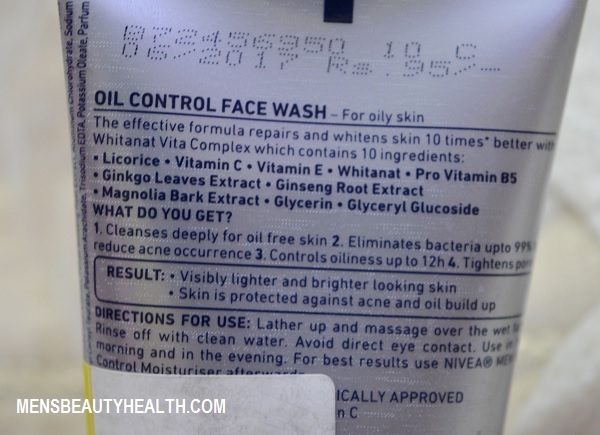 How to use:
On the first day, I applied this cleanser, it gives a mild cooling sensation which is good for the summer season. It also gives that soothing feel post the shaving. This can be used once in the morning and then at night. I am using the face wash for the past 2 weeks and really liked it. It can control the sebum off my face for 2-3 hours and skin looks matte.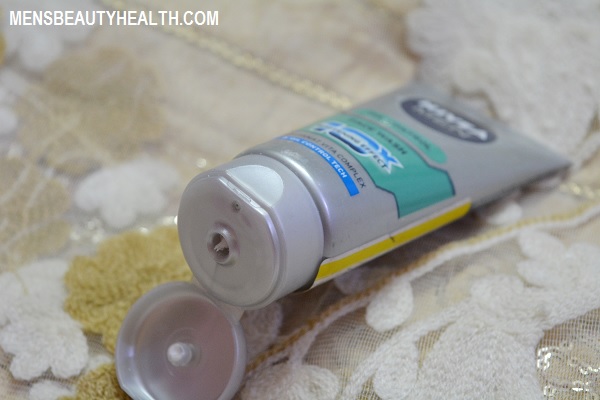 I have seen lesser oils on the face and skin appears glowing but not shinier. Nivea Men Oil Control Face Wash removes excess oil and sebum. Plus this also deep cleans the pores and dirt. The product lathers very well, therefore, you just have to pour a tiny drop. This face wash lathers well so, will last longer too. You can expect that this single tube of 50g will last for a month. It is quite affordable and economical that way. Boys with normal skin can also try it as it is not just for the oily and acne prone skin types.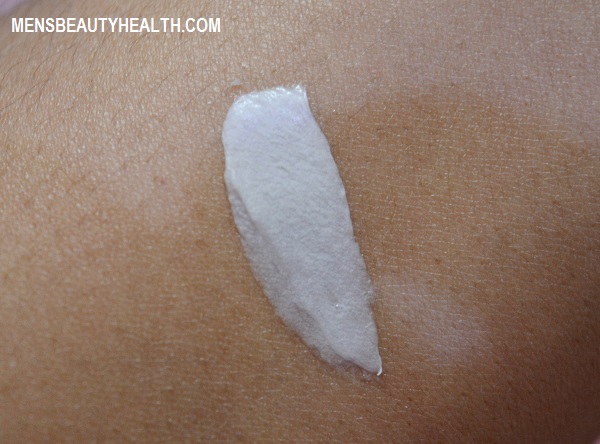 Pros of Nivea Men Oil Control Face Wash
Abundant in its availability

Soothing fragrance

Gives matte feel to the skin

Takes off the dullness and impurities

Does not irritate the oily sensitive skin

Suitable or oily to acne prone skin

Controls sebum production and oiliness

Skin feels oil free and non greasy

Compact and easy to use pack

Price is extremely affordable and a pack lasts for a month
Cons of Nivea Men Oil Control Face Wash
Does not treat the acne or it is not for the acne prone skin type

Men with dry skin should not use this
Rating: 4 out of 5
Nivea Men Oil Control Face wash is one of my most used face wash that is able to control the oils for good 4-5 hours and guys with oils skin, acne prone skin and combination skin can also use it. You can apply this twice in a day for better result. Over the time, the cleanser has improved the appearance of my skin and the skin does not look as oily as it used to be. But guys, this only controls oils for few hours therefore you may have to wipe the face again or use the cleanser again. But using too much face wash can also be bad for the skin's oil production.