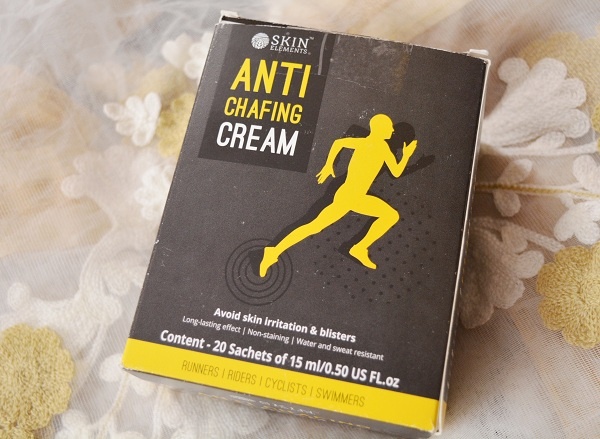 Skin Elements Anti Chafing Cream and Anti Chafing Balm Review
Skin Chafing is caused by frequent rubbing or friction between cloth to skin or skin to skin. This can result in blisters, rashes and skin irritation. It is a common skin condition that is seen in athletes and people with excessive sweating condition. Honestly, experience this during summers sometime and it's really annoying and painful. Chafing can occur anywhere especially on the body parts like thighs, underarms, nipples, groins and other areas.
While there are several ways to prevent skin chafing, though the best way is to lubricate and apply an anti chafing cream.  Therefore, in this post, I am going to talk about these two product, that I've used recently. They are Skin Elements Anti Chafing Cream and Skin Elements Anti Chafing Balm.
Let's talk about the Skin Elements Anti Chafing Cream first.
Skin Elements Anti Chafing Cream Review
The anti chafing cream comes in a carton pack that consists of 20 individual sachets. Each sachet contains around 15 ml of cream product. It helps in avoiding skin irritations and blisters. This is proven to work well with runners, athletes, cyclists and even for non athletes who have skin irritations and discomfort. It works really well on heat rashes and skin disorders.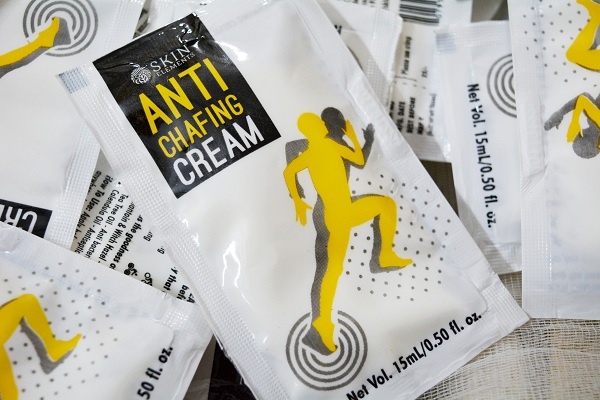 As I mentioned, I experience with problem of skin chafing between my inner thighs during summers, I needed a product like this.
I'm sure, all of you have faced the same at some point in your life. This is because due to sweat and heat when the skin rubs against the clothing or the skin itself, it creates rashes and blisters. So this cream helps to show that that. The cream is quite thick and when you apply, it gets applied really nicely creating a layer on the skin that helps to lubricate the skin and prevents rashes. The protective film that this cream makes prevents chafing and the formation of painful blisters without clogging the skin pores.
As it comes in easy to use sachets it can be easily used for the sports activities. So what I do, I keep a sachet in my travel kit, in case I need to apply it. The packaging is really very convenient and user friendly. Moreover, it is a 100% Vegan and non petroleum product which is non-greasy and paraben free.
Key ingredients: Allantoin, Tea Tree Oil, Witch Hazel, Aloe Vera Juice.
Price: 599 rupees for a pack of 20 sachets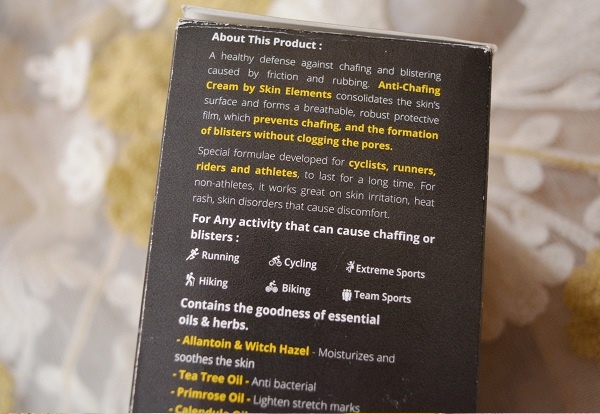 To use it, just take a small amount and rub it on the area where you are experiencing skin chafing. It can be applied after bath.
I find the cream to be very effective as it has helped me shield the areas where I used to experience skin irritation and chafing especially during the summer season. Therefore, I would highly recommend it to all the people who are into sports activity and if not but experience chafing and discomfort. Even people who are overweight can experience chafing between their inner thighs and in the underarms or below the belly, they should consider trying it.
Now, let's talk about the Skin Elements Anti Chafing Balm
Skin Elements Anti Chafing Balm Review
This Anti chafing balm comes in a roll over style packaging. Is very easy to use and as it is value user-friendly can be kept in your bag and even in your sports kit. The balm is sweat resistant and gives you 12 hours of protection and prevents the skin blisters and rashes.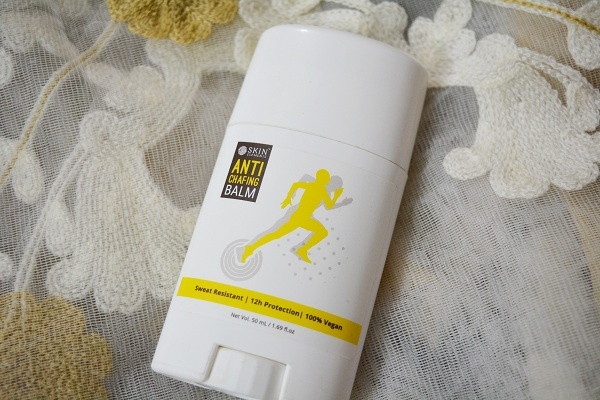 So, if you are into a lot of physical activities and sports activities, therefore, during summer season you're more likely to experience chafing of your skin. So,  in that case a product like this can be really helpful. It provides a healthy defence against chafing and blistering that is caused by frequent rubbing of the skin and due to friction. All you have to do is to rub this balm over the skin and it helps to create a layer that prevents skin irritation and rashes.
Price: 549 rupees 450 grams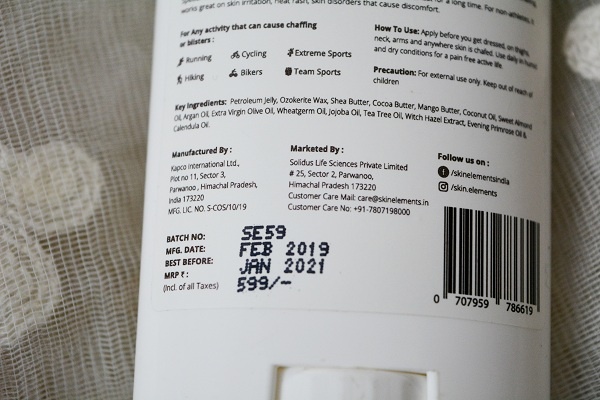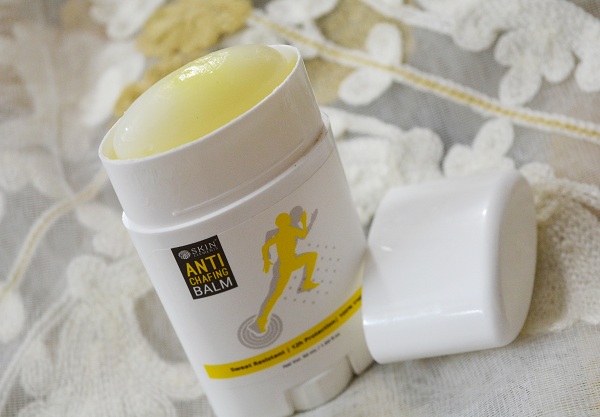 I've seen that a lot of people use petroleum jelly over the area however, it can be really uncomfortable as petroleum jelly is sticky in nature. Instead use an anti chafing cream or balm like this. It's rich in emollients like shea butter, cocoa butter, coconut oil, almond oil, argan oil, tea tree oil, which is ill, calendula oil and evening Primrose extracts.
You can also apply it before you get dressed on the areas where chafing is more likely to happen. Even in the hot and humid conditions it works very well. This balm pack is very portable and the roll on stick form is user-friendly. It has a non-comedogenic formula that doesn't block the skin pores.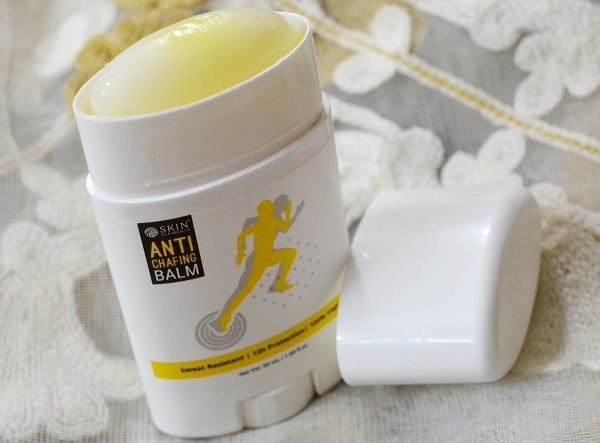 While the water resistant formula helps that even if you sweat it will still protect your skin. Other than that, it has formula suitable for all skin types. Even if you have sensitive body skin you can try it.