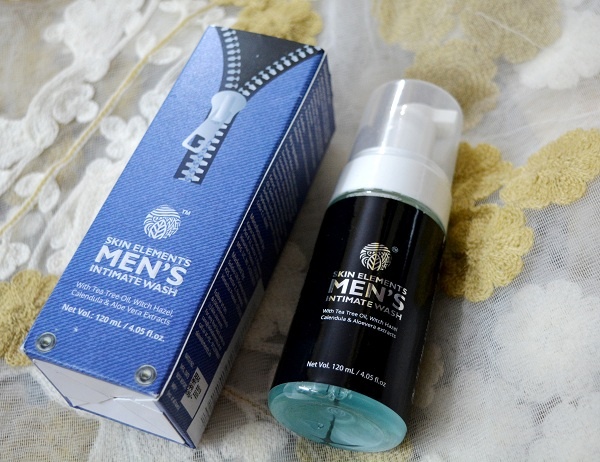 Skin Elements Men's Intimate Wash Review
Itching and irritation down there is not uncommon. Rather it's really common for males and even you must have experienced that. Maintaining hygiene of intimate areas is as important as you keep a check on the other body parts. Else one can experience problems like bad odor, inflammation, infections, itchiness and many other discomforts down there. When we live a very fast paced lives and due to climatic conditions, regular bathing may not be sufficient to properly cleanse your intimate areas. This is why use of an intimate wash is extremely important event for men as well. I am going to review this Skin Elements Men's Intimate Wash Product.
 Skin Elements Men's Intimate Wash Price: 699 Rupees for 120 ml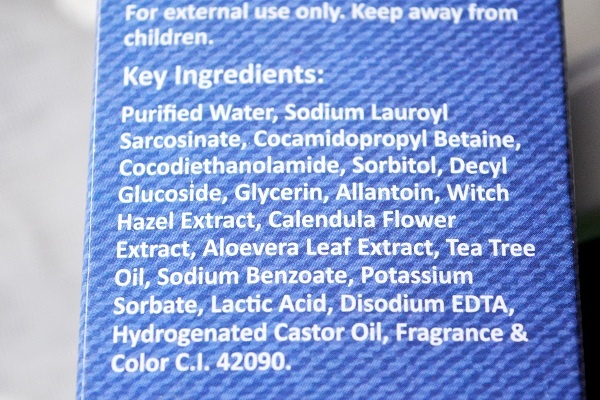 Skin Elements Men's Intimate Wash Review
I got you try this product recently and even before that I was using a similar product from another brand. It's because I feel men should take care of every body part and especially the intimate areas.
The product comes in a pump dispenser and the bottle is travel friendly however, you need to keep a check if you are carrying it in your toiletries kit while travelling.
It is a thick foaming wash that is like those foaming face washes that you must have used for facial skin. It creates foaming lathers which helps to cleanse the area thoroughly. While using this, you will realize that its texture and the way it produces foams is exactly like your foaming face washes. Therefore, using this was not difficult as it seems like as you're using body wash on your intimate area. So, it's very easy to use. I am saying this for those who've never used any intimate wash as of now.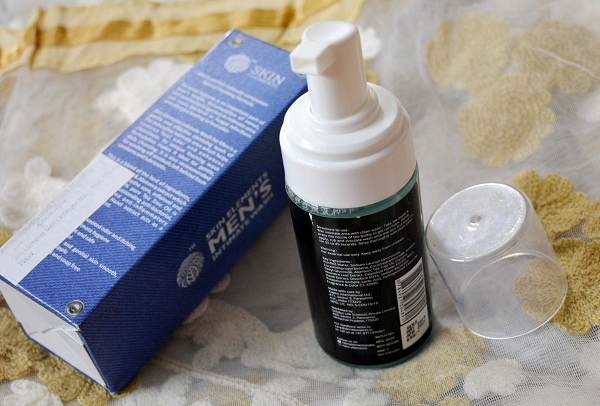 How to Use:
Just take 1-2 squirts of this product on your palm.
Rub it between the palms then apply over the intimate areas.
Rub for few 10-12 seconds and then rinse off with clear water.
You can use it while taking a shower and using it once in a day is enough or else whenever you need.
Personal hygiene is extremely important part of men's grooming because due to everyday accumulation of sweat, dead skin cells and bacteria, men can also experience itching, burning and infections on intimate area. And there can be bad odor too.
This is why, when you use a good quality intimate wash everyday that maintains a healthy pH balance and prevents bad odour and frequent infections that you may get.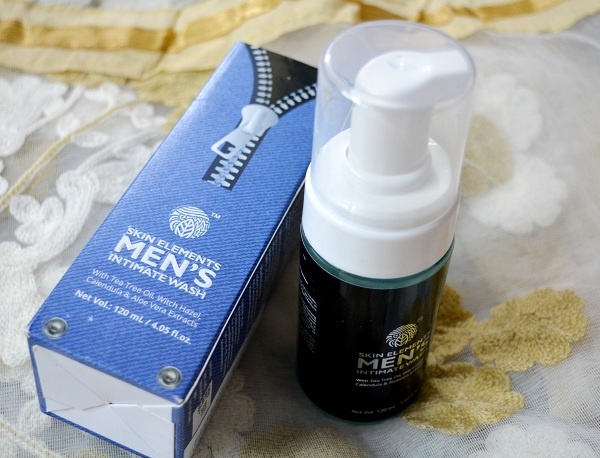 The discomforts that I shared are nothing to be ashamed of as these are very common problem that men around the globe experience. But one can avoid this by taking adequate care by using a product like this. This is why using an intimate wash product helps to control itching and even after the sexual activities, use of an intimate wash is highly recommended.
This product is a blend of herbal ingredients like aloe vera and tea tree oil which is one of the best antibacterial and antifungal natural ingredients that we have. It also contains Witch Hazel which has anti inflammatory properties and controls bad odor.
It is a soap-free and paraben-free product that is safe to be used on your delicate genital skin. It's also safe to be used on daily basis.
So, I hope the review helped you in knowing about this Skin Elements Men's Intimate Wash.