Vedix Men Hair Care Kit Review
Hi everyone, I recently got to try the Vedix Hair Care kit that contains three products. There is a hair serum, anti hair fall hair oil and anti hair fall shampoo. So I've been using these products for the past one months and based on that I am going to share my review.
My hair is in normal condition but with an oily scalp and some hair fall. The hair fall is there for the past couple of months. Because of which, I was a bit concerned. Being a guy hair fall can be stressful as when you start to lose your hair, then the hairline can recede and the bald patches can show up.
These hair care products are customized and they are made for us depending on the questionnaire that we will answer on Vedix's official website. It takes 5 minutes to fill up the questionnaire and based on that the experts will be able to deduce the Vata, Pitta and Kapha dosha in your body.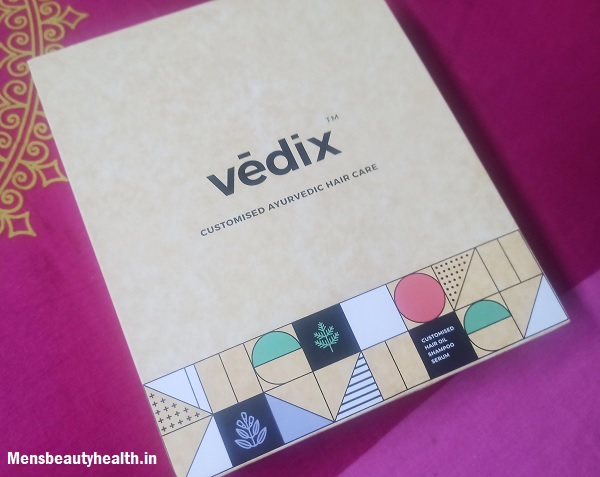 Let me talk about each and every product in this kit in detail now.
Vedix Hair Fall Control Hair Oil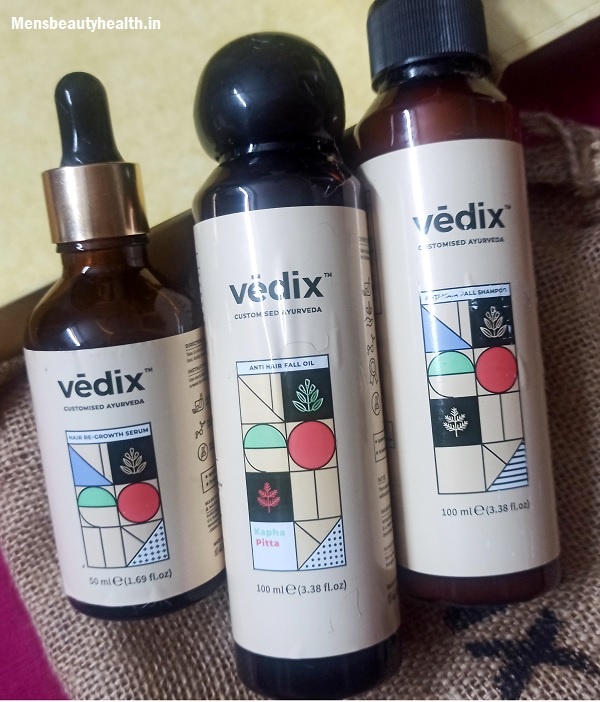 The hair oil is rich in herbal and organic ingredients which are like Kamala, bakuchi, Brahmi and Karpura. I really like these ingredients because the organic ingredients really help to accelerate the hair growth and put a stop on hair fall. And honestly, we guys really don't have much time in hand to do all the herbal DIY remedies. Therefore, using a hair oil which has organic ingredients was very helpful.
The hair oil has a very pleasant and ayurvedic kind of smell. This oil is not extremely sticky unlike some of the organic oils that I've used, but this is really good to moisturize the hair and to make them stronger. Using the hair oil is pretty easy and you do it the way you do with other products. I use this hair oil at least one hour before washing. After applying the hair oil, I would gently massage my scalp for 10 minutes. Make sure you massage properly, because massaging helps to let the hair oil penetrate in the deeper layers of the scalp and boost the blood circulation.
Vedix Hair Fall Control Shampoo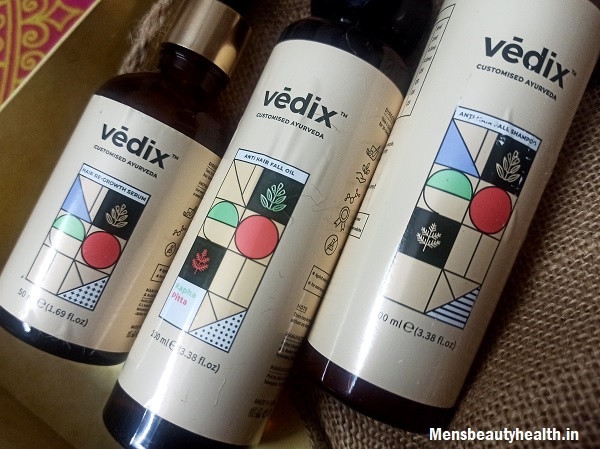 The second product is Vedix hair fall control shampoo. This anti hair fall shampoo is also made with ingredients like Bhringraj, Kumari, and others. This shampoo is fee of paraben, sulphates and synthetics. Its organic nature is one of the best thing about using this shampoo for your hair fall. Because, if you're using shampoo loaded with sulphate, parabens and harmful chemicals, then in the long run, your hair may get lifeless, brittle and dull.
This is why, for the past couple of years, I am using organic shampoos only. If you are still curious how the shampoo lathers, then let me tell you it's a decent lathering shampoo, which has natural coconut surfactant based formula with no added dyes, colorants and synthetic elements.
The shampoo cleanses the scalp really nicely and while doing so, it does not disturb the ph balance. After using this shampoo you can be sure enough that it doesn't disturb the pH balance because of which scalp won't feel dry or itchy.
You can use the shampoo just like your regular or normal shampoo. And the shampoo can be used 2-3 times in a week. I usually wash my hair daily but now I am using this shampoo three times in a week.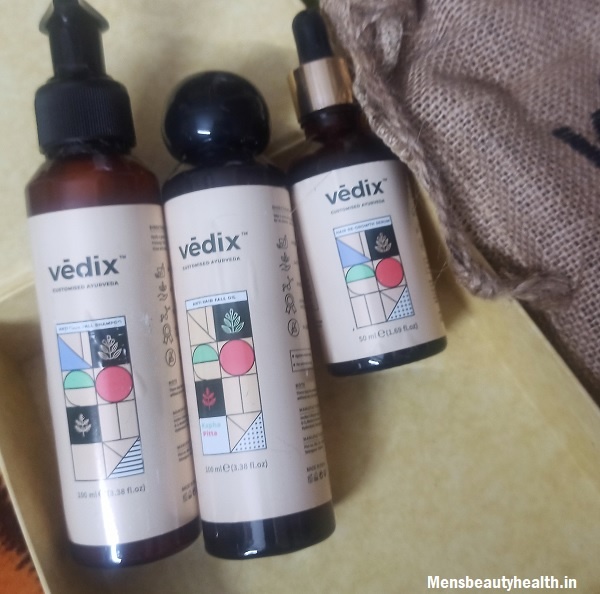 Now, I will tell you about the hair serum that came along with this hair kit.
Vedix Hair Growth Serum
This is the hair growth serum which I really like because, it does not have oily or greasy texture to it rather, it's a water-based product. It comes in a dark colored bottle with a dropper cap because of which using the product is really easy and mess-free. I don't need anyone to help me out during the application of this hair serum. Just squeeze in some hair serum in the dropper and apply it drop by drop over your scalp and keep massaging the scalp. Remember massaging is the key of using any skin care or hair care product. After massaging, I would leave the serum just like that. But while I was going through the directions on the bottle, I realized that you have to apply the serum at least 2 hours before going to bed. And that's what I did. This serum was really good and even if you do not wash your hair with shampoo the next day, it will not let the hair stick together or get clumpy.
Now that I have told you about all the three products in details and how I liked them. Now, let me share my current hair care regimen using these Vedix product.
Experience and hair care routine: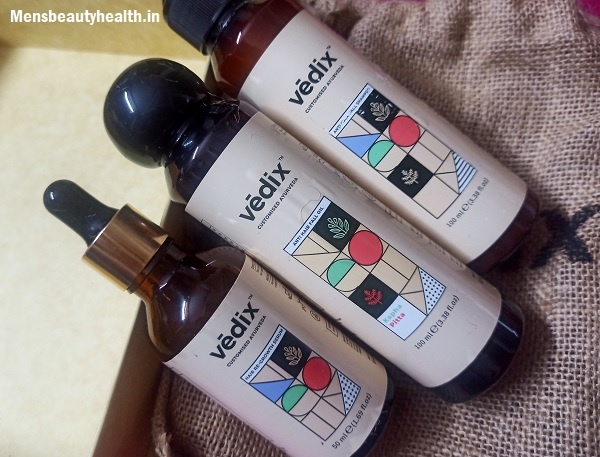 I wash my hair 3 times in a week and I would first apply hair oil 2 hours before shampooing. Then after 2 hours, I would wash my hair using the Vedix shampoo. At night on alternate days or you can say on days when I am not shampooing, I would apply the hair growth serum on the scalp. So this is how I am using the shampoo, hair oil and serum.
Earlier when I used to experience hair shedding of 20 to 30 hair strands in a day and I would notice them on the table, desk or my workstation. Now, that has reduced.
You can buy this kit from online after filling up the form here: https://vedix.com/pages/vpq
Guys, remember survey is really important because that would help the hair care experts at Vedix to know about your dosha and based on that they will formulate the product for you.