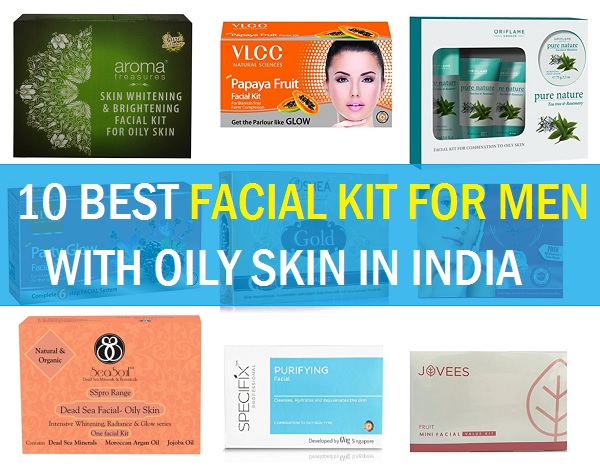 Oily skin is easy to take care and even men struggle hard with the problems of oily and acne prone skin. Facial can be extremely good to combat the oiliness and to keep the skin stay glowing. But which are the best men's facial kit for oily skin that are available in Indian market. Then, we bring this list where we have compiled the best facial kit for the men having the oily and combination skin. These kits are also suitable for the sensitive and oily skin. Even men can do facials at home easily by following just few steps and methods. 
Benefits of Facials for Oily Face
An effective facial that can also lighten the skin should firstly help to cleanse the skin and make your complexion soothing and smoother. The cleansing is an important step that ensures that the skin is free of the debris, dirt, pollutants etc. The facial should also ease the oil production and makes the skin free of the excessive sebum that makes the skin dull and lifeless. There are facial kits for pigmentation too that are good for the acne prone skin. Facial treatments are good as they make the skin shinier and also have the ability to lighten the skin. Oily skin is prone to acne and due to that there are several marks and pimples scars on oily acne prone skin. So when you use facial kits for oily skin then they fades those marks and scars that can make the skin blemished.
10 Best Facial Kits for Men with Oily Skin in India with Price and Reviews
1. SeaSoul Dead Sea Argan Clarifying Facial Kit Oily Skin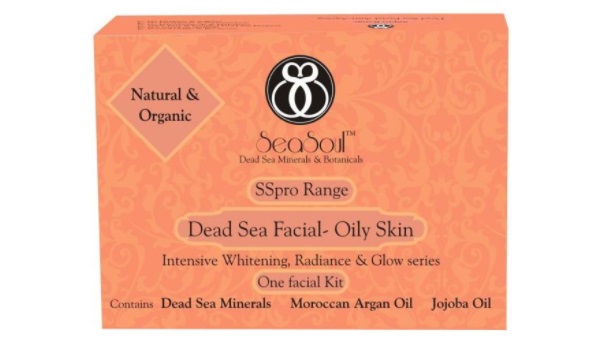 Men usually have oily and acne prone skin which causes breakouts and dullness. For a healthy skin, one must follow a good skin care routine. This routine will not only make your skin lively but adds glow to it. For this purpose, Seasoul has made a Dead sea clarifying facial kit especially for oily skin. This facial kit contains essential oils like jojoba oil, argon oil ,which makes the skin supple, soft and glowing all the time.
Features and Review
It deeply cleanses the skin

Includes herbal content

Made for oily skin men

Pocket friendly

Reduce pigmentation and dark spots
2. Aroma Treasures Skin Whitening & Brightening Facial Kit for Oily Skin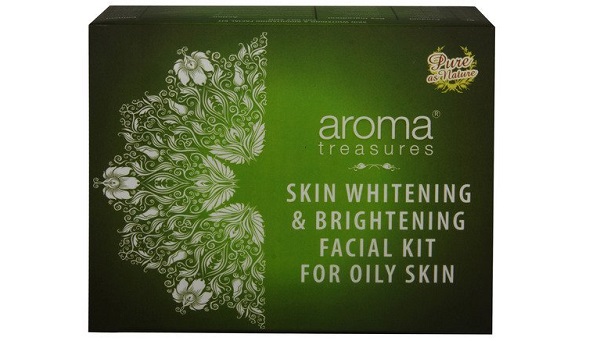 Aroma treasure is a 100% pure herbal brand which contains no artificial ingredients. It is made with natural ingredients like lavender oil, Neroli oil, Bearberry oil, Papain enzymes, etc. Lavender oil is very light on the skin and reduces fine lines and acne. Papain enzymes heals damaged skin and improves the elasticity. Your skin gets an ultimate glow and radiance in just seven steps. This facial kit is perfect for oily skin types. It does not make your skin greasy after use.
Features and Review
It has 100% natural aroma

Consists natural essential oils to make skin supple and soft

2-3 times application is possible

Attractive packaging

Very effective for oily skin

Removes acne and wrinkles
3. VLCC Party Glow Facial Kit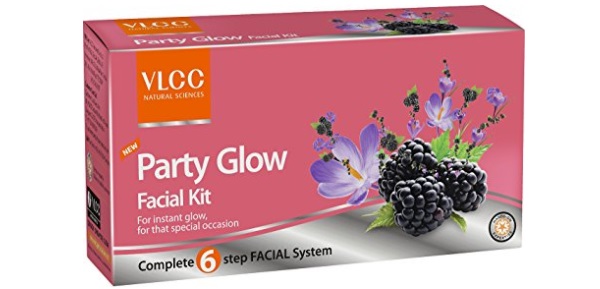 VLCC is a very popular brand among men and women both. It has a variety of skin and hair care products which are made with some natural ingredients. This facial kit is designed to meet the special occasion needs. This skin care product will give you instant fairness and soft facial skin. So try to get a party ready with this facial kit at home.
Features and Review
Suitable for all skin types

Can be used by male and female both

Contains Berberry extracts, saffron and Snigdha

Very Affordable

Travel friendly

Soothing fragrance
4. VLCC Papaya Fruit Facial Kit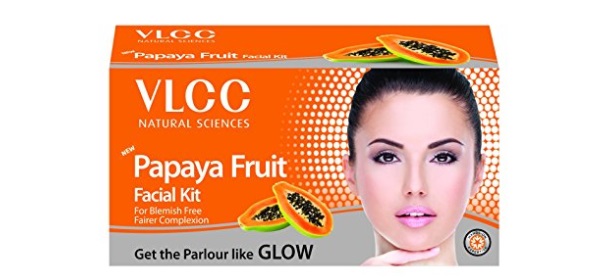 VLCC papaya fruit facial kit can be used by all skin ages. This product contains natural fruit extracts which work with pigmentation, dead skin cells, darkness and dullness of the skin. It gently heals your facial skin in no time. This facial kit is good for all skin types and gives a natural glow to your face. Vitamin-A improves elasticity of your facial skin and makes it baby soft. This facial is suitable for all skin types.
Features and Review
Includes fruit extracts and vitamins

Reduces wrinkles and fine lines

Removes darkness from the skin

Gives a cooling effect to the skin
5. Oriflame Pure Nature Tea Tree Facial kit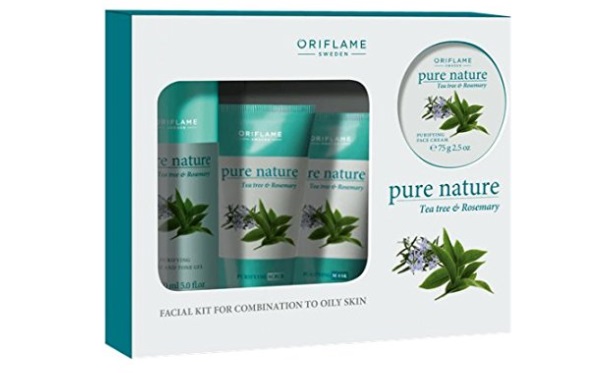 Now our skin needs can be fulfilled with one and only product and i.e Oriflame pure nature tea tree facial kit. Oriflame is known for herbal and natural care products. It contains rosemary extracts which fights against ageing and acne. This  facial kit will give you fair complexion without any harm to the skin. Tea tree extracts will give freshness and new life to your facial skin. It is very easy to apply as it has only 4 steps to work with to attain natural fair skin.
Features and Review
Results in Beautiful and fresh skin

Widely available

Attractive packaging

Contains Natural ingredients

No harmful effects

100% herbal
6. Oxyglow Pearl Facial Kit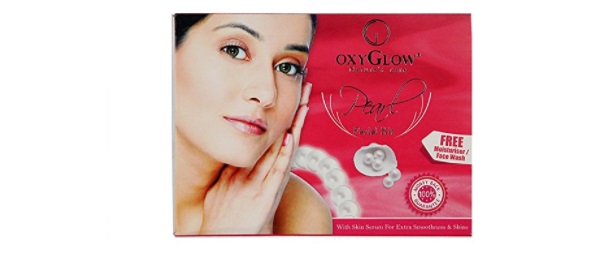 Oxyglow is salon's favorite facial brand. This facial kit can be used by male and female both. It contains pearl serum and cream, which gives your skin a radiant glow and shine. It is one of the most affordable and effective facial kit. This whole process will make your skin look supple and shiny. In fact, this facial pack comes with a money back guarantee. So guys what else you need?.. Just grab this kit now.
Features and Review
A popular and trustworthy brand

Useful for all skin types

Consists pearls

Easily available

Gives an attractive and glowing skin

Controls oil production
7. Oshea Gold Facial Kit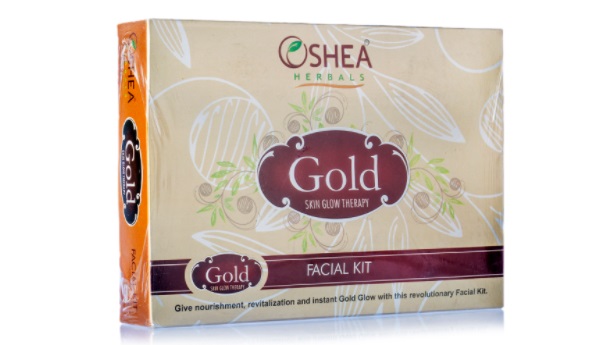 Oshea facial kit comes under the gold range. It contains 24 carat gold, which makes your skin lighter, whiter and brighter. This facial kit is affordable and travel friendly. It comes in an attractive package and is very effective on men's skin. This 4 step facial skit should be used once in a month for healthy and supple skin. It is made for Indian skin tones and works deeply on pigmentation and wrinkles.
Features and Review
Contains 24 carat gold

Widely available

Contains fairness serum

Trustworthy brand

Reduces oiliness of the skin
8. VLCC Professional Specifix Skin Purifying Facial Kit 

This is a professional range by VLCC developed in Singapore. It is suitable for combination to oily skin people. VLCC is a popular brand in India, which serves a variety of satisfying products. This skin purifying facial gently removes all dirt and pollution from the facial skin and deeply cleanses it. It gives natural glow and freshness to the skin. It is a professional range, which means a perfect blend of nature and technology. This facial is perfect for oily skin but can be applied on combination skin as well.
Features and Review
Hydrates and cleanses the skin

Professional range

Attractive packaging

Removes acne and dullness

Controls excessive oil on the skin

Gives Youthful glowing facial skin

Widely available
9. Himalaya Pure Skin Neem Facial Kit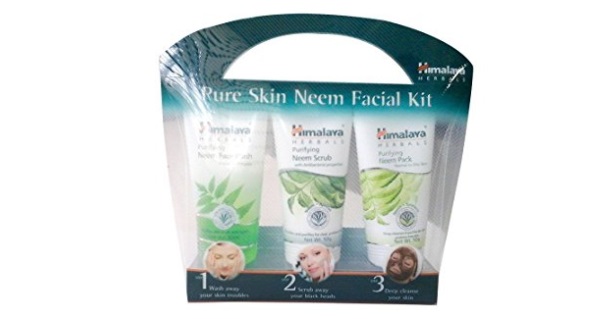 Himalaya is an herbal brand which has a variety of skin products loved by men and women. This kit is very economical and has natural ingredients like neem, tulsi and turmeric. This facial kit is made for oily  and combination skin. It controls excessive oil production and reduces acne formation.  This facial has three steps: 1) exfoliation, 2) scrub, 3) massage cream. It is so easy to use that you can apply it before going to the office or a party in a short time.
Features and Review
100% natural brand

Controls oil production

Reduces wrinkles

Induces skin complexion

Very easy to use

Treats skin infections like acne

Reduces the appearance of zits on the face

Easily available
10. Jovees Fruit Facial Kit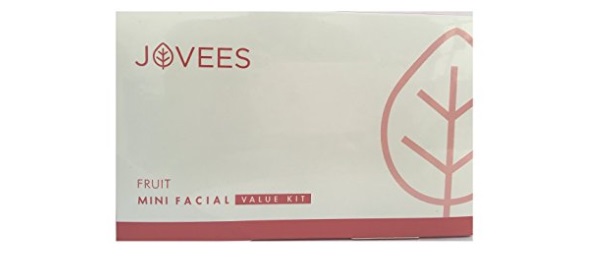 This is not a so old brand in the market but is one of the best herbal and natural brands available. Jovees fruit facial is a very effective on hard and rough. It contains rare and magical fruits which give a natural glow to the face and also makes it look young and radiant. If you are scared to use any facial n your face, then trust on this brand and go for it and you won't regret later. It contains avocado and honey, that works great on the skin. Citrus and blackberry improve complexion that lasts forever. It also protects the skin from sun damage.
Features and Review
Natural brand

Contains fruit extracts

Makes skin soft and supple

Non-oily formula

No side effects

Available at your nearest stores
This is the list of the popular and best selling facial kits for oily skin that can be applied and used by men and women. Yes, boys and girls both can try facial kits mentioned above which not only boost the blood circulation for an enhanced skin glow but also reduces the oil and sebum production. So, in turn you get glowing skin which is radiant with health.