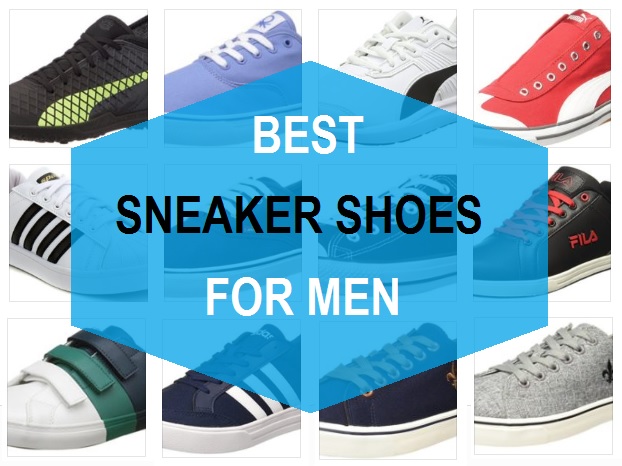 Best Sneakers for Men in India
Sneakers are the most loved casual shoes for men and women. A lot for men rely on their sneakers when they have to wear something comfortable all day long. There are so many varieties of sneakers that one can get spoilt for the choices. Here, we will be sharing this list of the best sneakers for men in Indian market. These are from the popular brands so, that you can buy these online and in stores both. But getting online has an added benefit that you get massive discounts plus the product is delivered right at your doorsteps.
Sneakers for men have different material used like there can be the upper material of suede, leather, canvas, synthetic etc. Even the other shoes which are worn for sports like basket ball, tennis etc are also sneakers with mild variations here and there. These shoes are best to wear with your everyday casual wear like Jeans and other stuff.
Top Sneaker shoes for Men in India (2020)
So, here is the list of the best sneakers for men in India
1. United Colors of Benetton Men's Sneakers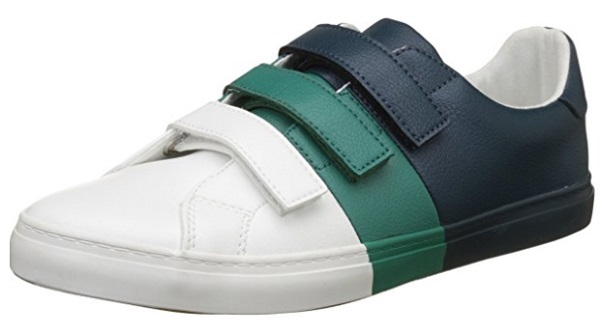 The multicolor strappy sneaker shoes are just perfect to go with your Jeans. They look extremely stylish and are comfortable to be worn all day. These are available in other color combination too. The closure type is buckle style with Velcro. The upper material is made up of  synthetic and has a very designer kind of feel. The sizes available are from UK 6 to UK 11.
2. Bond Street by (Red Tape) Men's Sneakers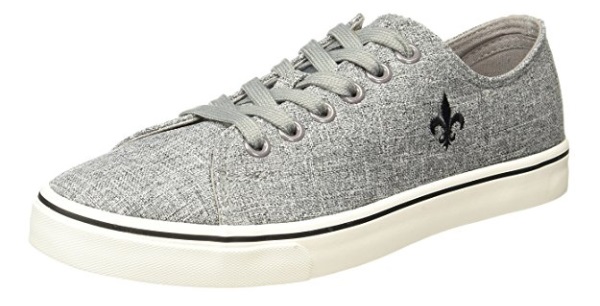 The extremely uber-cool shoes from Red tape are these that look chic and younger boys will absolutely love it. The grey-ish white Canvas material makes the upper part of the shoe while the sole is of rubber. The closure type is lace up which is a by default thing for most of the sneakers. The round toe style shoe is suitable even for the men with longer feet. You should buy a size larger than the regular according to this brand as a lot for brands has their own slightly deviated sizes.
3. Fila Men's Trout Sneakers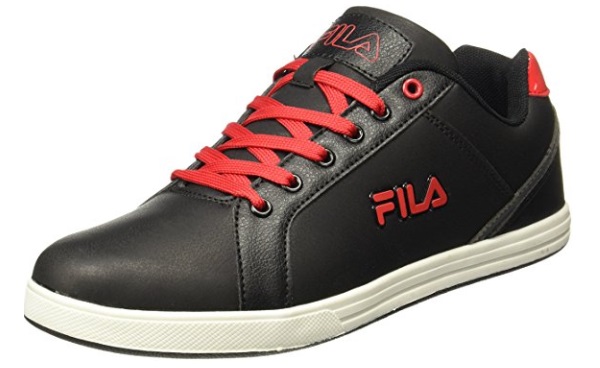 These Black and Red colored Fila Sneakers are absolute smart to look at. The upper material is made up of Rubber with the lace up closure. The red colored shoe strings are sturdy and strong enough. You also get warranty against manufacturing defect for 90 days. The shoes are one of the best amongst the causal shoes for men for everyday use.
4. Converse Unisex Canvas Sneakers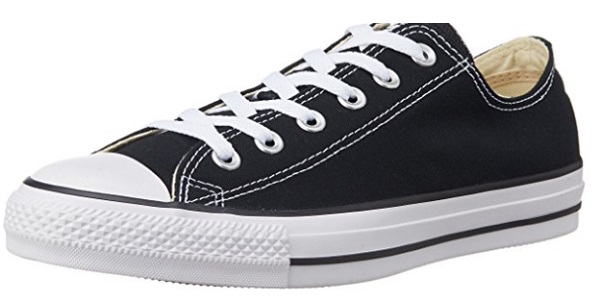 Converse is known by its name. The plain and simple shoes have the classy design of Converse sneakers with the white shoe string for lace up closure and the black canvas upper material. These are extremely comfortable and are breathable. The only thing is that you can wash it as they get dirty soon. The sole material is of rubber and the styling of ankle height is Low Top. These are light weighted sneakers that are good for men who want extra comfort.
5. Levi's Men's Derby Classic Sneakers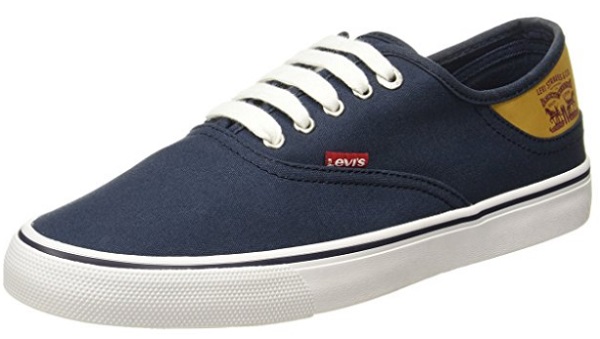 These Levi's Derby shoes are an absolute favorite of most men with its classy denim upper material and design. These are available in black and navy blue color. The size runs a bit large so, do check that. The shoes are extremely comfortable with their rubber sole. They go well with casual clothing and can also be worn for parties where you have donned a simple blazer with jeans.
6. Sparx Men's Sneakers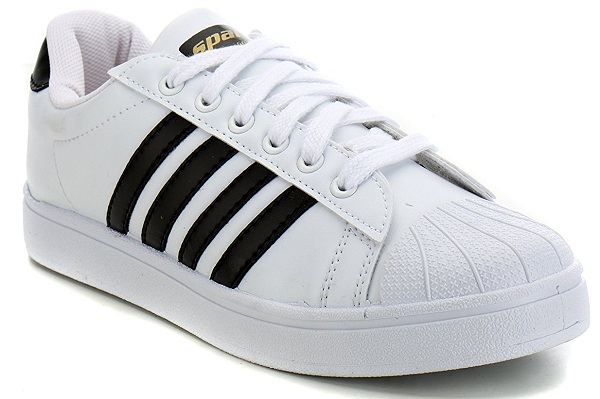 The sneakers for men are available in Blue, Black, Navy Blue, Olive Camaflouge etc. These are the Best shoes for men with Budget and are also durable. The upper material used is canvas with rubber sole. They have round shoe strings instead of the regular flattened strings. The ankle height is a bit high and gives you chic look. Young boys like such designs.
7. Adidas Neo Men's Vs Set Sneakers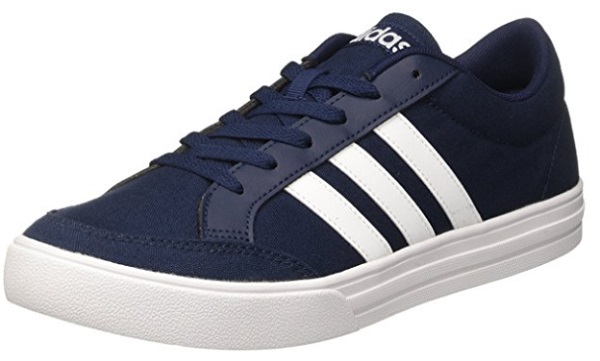 Adidas Neo Sneakers are just absolute delight with their designing and the white strips that makes it even better and edgy. The Same shoes are available in two colors i.e. Navy Blue and Black. The navy Blue gives more feel and finish. They may be a bit pricey but worth investing in a good pair of men's sneaker like these. The brands name is sufficient to speak about its quality.
Explore and buy here
8. Puma Men's Sneakers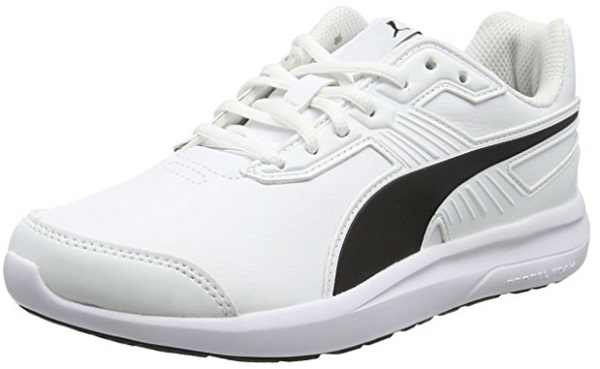 The black and white sneakers from Puma look stylish and uber-cool. They are comfy and the material is PU. The lace-up shoes from Puma is the third largest sportswear manufacturers in the world which says a lot about this brand and its products. But stay away from the fake items. Black rubber sole gives it more style and smartness. It is a perfect gym mate and for your sports activities.
9. United Colors of Benetton Men's Sneakers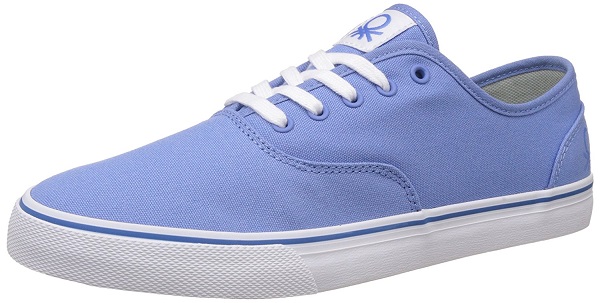 The light Aqua Blue colored sneaker for men are from United Colors of Benetton. The brand is well known for its stylish clothes, accessories and footwear for men and women. The shoes are very affordable and are available on most of the online shopping sites. The upper material is of canvas with rubber sole. The lace up closure has white Strings to perfectly pack your feet to give a snug fit.
10. Puma Men's Sneakers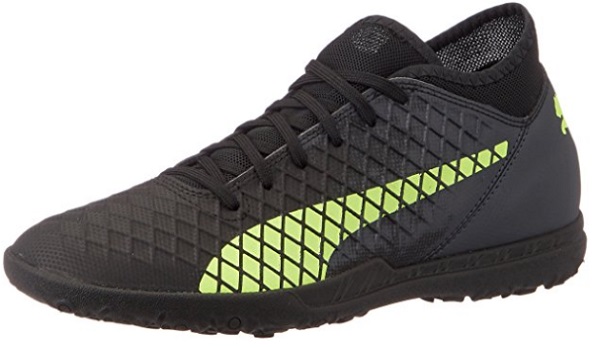 These Puma Black-Fizzy Yellow-Asphalt sneakers have the perfect fit. The trademark of Puma is at the back which gives this a smart and pleasing look. The textured designing on the upper material adds on to its premium looks. The material is of synthetic with rubber sole. The soles are one of the bests selling from Puma sneakers. These are available in other attractive shades too.
So, these are the best sneakers for men in India. Have you used any of these sneakers brand before? Which is your favorite? You should also read our best Loafers brands in India and also the best canvas shoes for young boys.