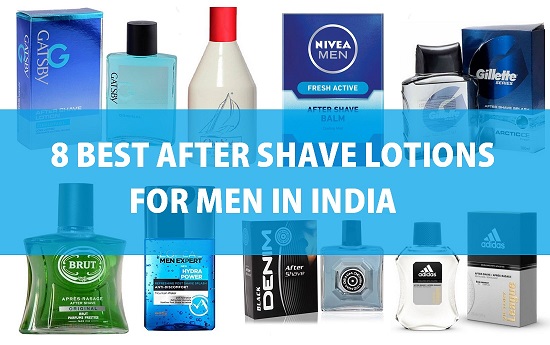 8 Best Aftershave Lotions for Men in India: Shaving is an important grooming part of any men. Men who likes to shave and stay clean will know the importance of the after shave lotions. After shaves will help to sooth the skin and calm the irritations. Mostly, when you have bleeding then too these aftershave lotions will help a lot in stopping that. So, men what are the best after shaves for men in India. Let's have a look at them.
Benefits of After Shave lotions for men

Aftershave lotions are there to sooth the skin and calms the irritated skin.
The after shave lotion will supply sufficient moisture to your skin and revives the dull tired skin.
Moreover, these lotions will also minimize the skin pores and also adds a protective layer on the skin.
This will also calm the red irritated skin and furthermore reduces the inflammation and redness.
8 Best After Shave Lotions for Men in India
1. Gatsby After Shave Lotion Original
Gatsby After Shave Lotion is a formula that gives nourishment and moisture to the skin. You can have the moisturization and also soothing effect on the skin. This does not feel heavy, sticky or greasy on your face. You can also notice that the fresh feel of the skin is also there. This lotion costs 180 rupees. This is enriched with aloe vera and marigold for skin soothing and calmness.
2. Old Spice After Shave Lotion
Old Spice is a really popular name in the after shaves. This is for rupees 235. This is an atomizer that will give a refreshing effect on the freshly shaved skin. With little bit of massaging this will get inside the skin and gets fully absorbed.
3. Nivea Men Fresh Active After Shave Lotion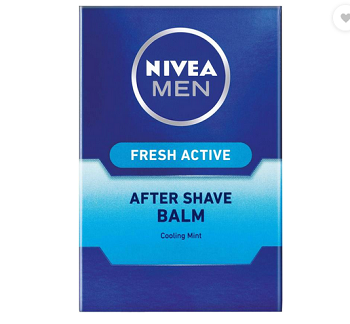 This Nivea after shave lotion has the freshness of spicy and floral notes. Moreover, this helps to calm the red, inflammation skin. Furthermore, you will stay fresh all day with this subtle scent of this lotion. This is for 199 rupees.
4. Gillette Arctic Ice After Shave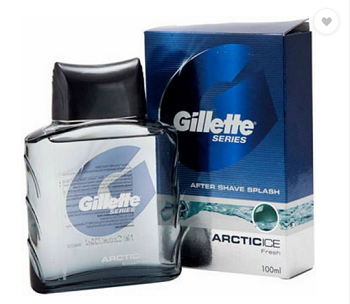 Gillette is known to make razor, shaver etc for men's grooming. This is for 570 rupees. Gillette Arctic Ice After Shave Splash has a long lasting fragrance that has the skin beneficial moisturizers. It will tone the skin and also tightens the facial skin pores with a crisp masculine fragrance.
5. Brut Original After Shave Lotion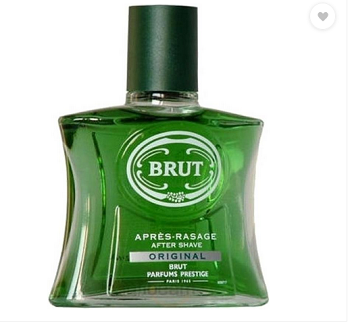 Brut is known for making strong intense fragrances for men and women. This after shave is long lasting and will give you protection from the dryness, peeling skin and irritation. This post shaving lotion is for 395 rupees.
6. L'Oreal Paris Men Expert Hydra Power Refreshing Post Shave Splash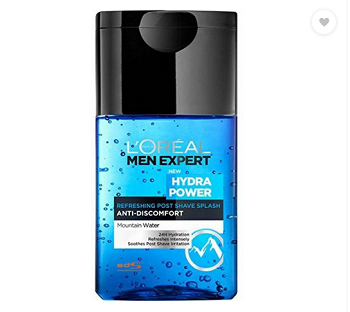 This is a very hydrating and is an intense moisturizing lotion. It will revive the tired and dull skin post shaving and also takes care of the minor cuts and scratches on the skin. You can also feel that the lotion will also reduce the irritation. It costs rupees 799.
7. Denim After Shave Black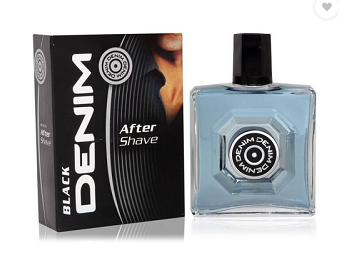 Denim also makes several men's skin care products and grooming care products like razors, talc, shaving creams etc. This is for 325 rupees. This denim after shave has the rich and strong fragrance that helps to awaken the sense and uplifts the mood by its aroma. This will suit all skin types and will sooth the skin. This is also a non irritant formula.
8. Adidas Victory League After Shave Lotion 
 
Adidas has a fruit oriental fragrance for this after shave lotion. This has a skin protect complex which soothes and calms the skin. This will helps to reduce the irritation, burning, etc and gives a sense of soothness and calmness. The fragrance is also good for men. Hence, it will be liked by majority of men out there. This is priced at 450 rupees in India
This is the list of the best after shave lotions for men available in Indian market. Have you used these? Which is your favorite?