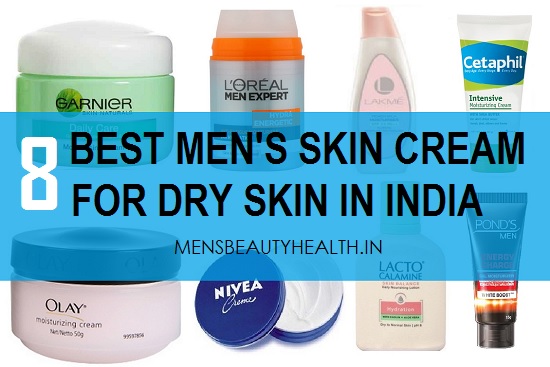 Best Men's Face Cream and Moisturizers for Dry skin India with Reviews and Price List
Is your skin is dry and you constantly face that stretchiness then guys you do have rough dry face. Such skin may feel stretchy and scaly, especially during winters when the weather is already dry. So, what can we do to take care of the dry skin? We can use the skin creams which are formulated for dry skin. When you do not treat the dry skin well then chances get higher than we will get the lines and wrinkles. Hence you should regular use dry skin creams to keep the dryness away. If you are thinking which are the dry skin creams for men then do have a look at our list of the best skin creams for dry men's skin in India and choose the best one according to your need.

Top Best Men's Cream for Dry Skin in India (2022)
1. Lotus Herbals Nutramoist Skin Renewal Daily Moisturizing
Cream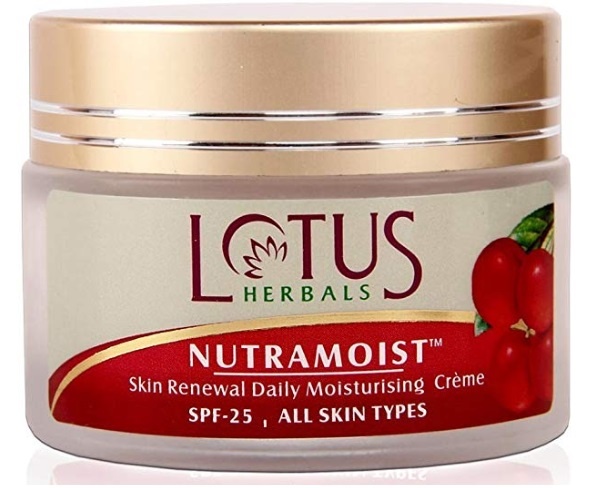 Garnier Daily moisturizing cream is enriched with the power and potion of Alphy Hydroxy Acids from grapes. It keeps your skin looking fresh and glowing by supplying the much needed hydration. This men's skin cream for dry skin is good to take care of the stretchiness and dryness of the skin. You can also use it as a day cream to tone the aging skin. You get the protection from UV rays with its SPF 25.
2. Lakme Absolute Argan Oil Radiance Oil-in-Creme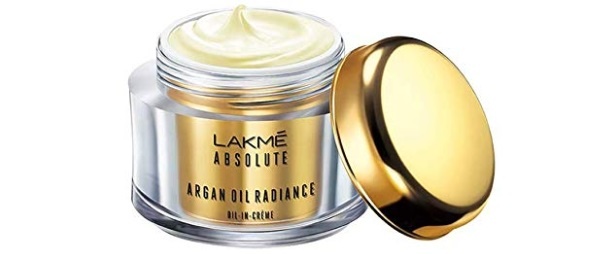 Lakme Absolute Argan Oil Radiance Oil-in-Crème is a non-oily product which is infused with the Moroccan Argan Oil. It gives you immense nourishment and you get beautiful skin. Men with rough patches on the skin can use it to avoid that. It has SPF 30 with broad spectrum protection. It can be tried by men with oily skin too but this is light hence is good for dry skin in summers for men. This also gives a protection against environmental pollution.
3. Biotique Bio Wheat Germ Firming Night Cream For Normal To Dry Skin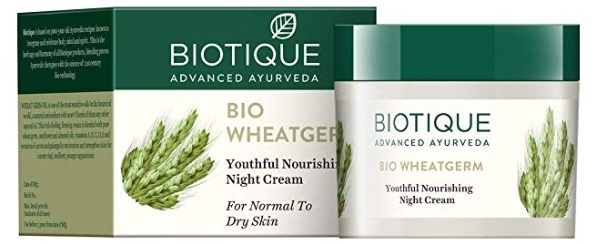 Biotique Bio Wheat Germ Firming Night Cream is a men's skin cream is very moisturizing for the dry skin as it has multiple skin healing and nourishing emollients. This is great for the dry and cold winter season when we experience the dryness the most. Guys with dry skin will love this cream.  Wheatgerm is known as a very moisture retaining product. In fact, it can be used for the body skin. This cream is also very affordable.
Key Ingredients: Gajar (Daucus carota), Ankurit gehun (Triticum stivum), Badam tail (Prunus amygdalus), Kulanjan (Alpinia galangal), Surajmukhi tail (Helianthus annuus),
Best Fairness Moisturizer for Men With Dry Skin in India
Now, let's take a look at the moisturizers and creams for fairness for men with dry skin.
4. Biotique Bio Saffron Dew Youthful Nourishing Day Cream

Biotique Bio Saffron Dew Youthful Nourishing Day Cream is loaded with the skin brightening saffron. It improves your tanned skin and also fights the wrinkles. This is the best product for dry face and for wrinkles. It retains the youthfulness and vanishes the dry lines. You can apply this twice daily.
5. Himalaya Clear Complexion Day Cream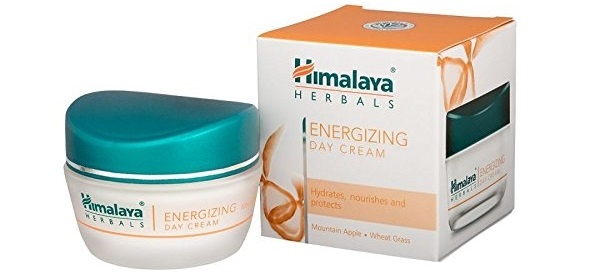 Himalaya Clear Complexion Day Cream is a skin whitening product that is made for combating the dryness and aging. It is rich in the white dammer and licorice. The product is very moisturizing yet helps to cure your roughness. The active ingredients help to lighten your dark and tanned skin. It is not non-greasy but quite hydrating considering it's made for dry face.
6. MCaffeine Uplift Trance Caffeine Face Cream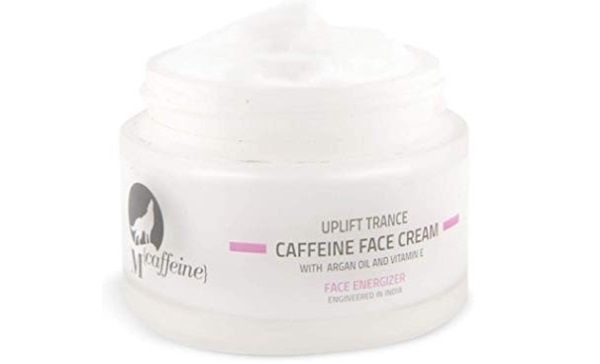 MCaffeine Uplift Trance Caffeine Face Cream is a creamy product that is dryness healing and keeps the skin moisturized all day long. Furthermore, this moisturizer has the fairness enhancing ingredients that will make the skin fairer and brighter. It is rich in Aloe vera, Argan oil and vitamin E which is known to cure your rough patches.
7. Lakme Peach Milk Soft Creme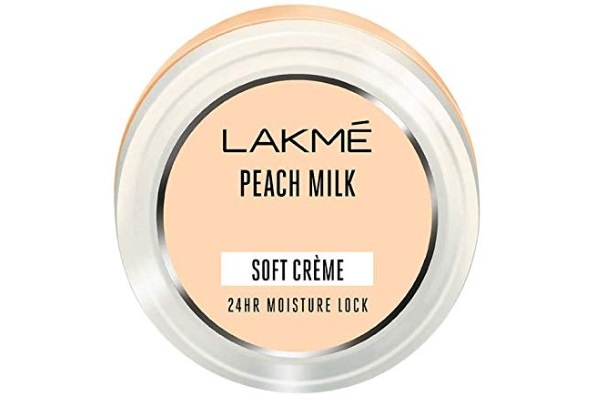 This is an excellent skin moisturizing cream for men, who wish to use something light for their skin, like in summers when the dryness isn't much then this moisturizer can be used. This men's skin moisturiser comes with SPF 24 PA++ hence is good for giving a sun protection too during the day time. The Lakme moisturizer is laden with multiple skin hydrating agents, essential vitamins, and anti oxidants that give anti aging benefits too.
More Best Moisturizers for Men's Dry Sensitive Skin
Let's check out the men's moisturizers now which are suitable for the dry and sensitive skin as well.
8. SebaMed Moisturising Cream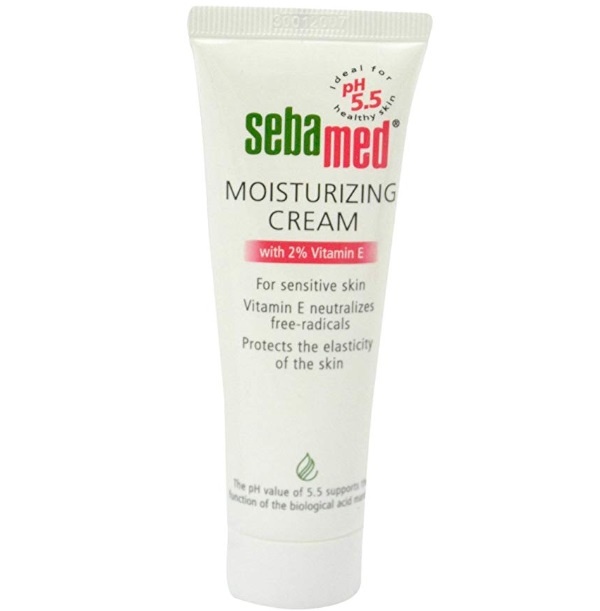 SebaMed Moisturising Cream is known to fight the free radicals and is the best product which is made for sensitive skin. The hypoallergenic skin acre product is rich in Vitamin E. It protects the skin from pollutants and restores the elasticity. This moisturizing is for men's for dry skin is a unisex product, therefore, can be used by women too.
9. Cetaphil Moisturising Cream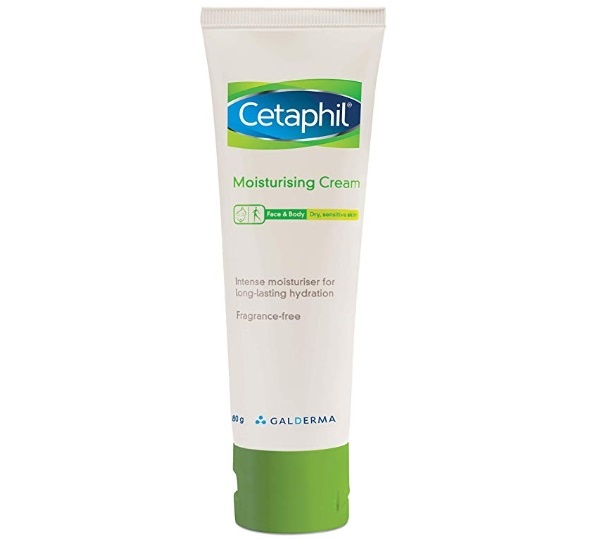 Cetaphil is a dermatologist approved skin care range which has the cleanser, moisturizers, sunscreen lotions etc. This lotion is very rich in moisture that heals the skin. This also keeps the dryness away. Furthermore, this will not breakout the skin or cause any allergic. Hence, this is good for dry sensitive skinned men too.
10. Olay Moisturizing Cream
Olay Moisturizing Cream is for everyone literally ho has got normal to dry skin. This cream is not only moisturizing in nature but also has nourishing ingredients. This reduces the skin dryness by getting deeper in the skin layers. This Olay cream gives lasting skin nourishment and also claims to provide the moisturization for up to 12 plus hours.
So, even if you have dry skin guys, you do not have to worry about anything since these men's creams for dry skin will take care of the dryness and patchy skin. You only have to choose one of the best dry skin cream from these mentioned options which suits your requirement.