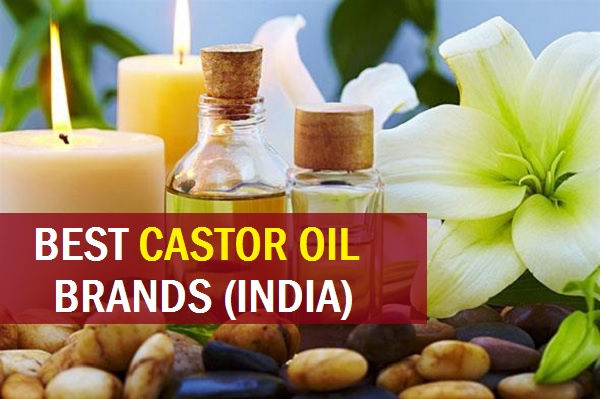 Best Castor Oils in India for hair growth, skin and eyebrows
Are you looking for a good castor oil? If that is the case then you have reached the right place. In this post, I will be talking about the best castor oil brands available in India. First of all let me also tell you that a lot of readers are inquiring about Patanjali castor oil, but there is no such product. Patanjali only makes Tejas tailum that has castor oil with other oils in it. Baba Ramdev have not yet launched only the castor oil. I hope this is clear friends.
In this article, I will also tell you how you can use castor oil for hair growth and your skin. Castor carrier oil is also used for medicinal purposes but that's a topic of a different post. I will be focusing more on the benefits of castor oil for your skin and hair beauty. If you are thinking where you can but these oils, then I've put the buying links, so you may consider that.
What is Castor Oil?
Castor oil is extracted from the castor seeds or the beans. The oil has a strong nutty fragrance with a dark to light yellow colour. Since ages, this oil has been used for enhancing the beauty of the hair and skin. Castor oil is rich in Omega 3 fatty acids and along with that it is a rich source of vitamin E. This makes castor oil as one of the most effective oils for dry skin and dry hair. Check out how you can use castor oil to enhance your natural beauty of skin, hair and nails.
Why castor oil is referred as a carrier oil?
Can be a base oil or a vegetable oil that is used to dilute those essential oils. Most of these carrier oils are extracted by the cold pressing method. That eliminates the use of the harmful chemicals ensuring the high purity of the carrier oil. So, this oil can also be mixed with other oils like Lavender oil, orange oil jojoba oil etc.
Beauty Benefits of Castor Oil
This oil promotes hair growth and initiates the hair thickening

It softens the hair strength and prevents the split ends

Regular use of castor oil results in dry hair care.

It increases the blood circulation and makes hair growth faster

Due to numerous fatty acids in this oil nourishes the damaged hair to make them smooth again.

Overnight application of castor oil on the scalp helps you get rid of the dandruff, split ends and hair loss.

Castor oil decreases the dehydration of the skin to make it glowing. Application of castor oil on the face also leads to lesser wrinkle formation. Moreover, it also prevents the occurrence of new wrinkles. Or in other words, it delays the signs of aging on your skin.

The best part is that the oil helps to minimize the pigmentation and age spots on the face.

Not just for your skin, it also plays a good role in enhancing the beauty of your eyes. But how? Castor oil when applied regularly on eyelashes and eyebrows helps thicken them over the time. And when you have thick eyebrows and eyelashes, your eyes look more appealing and beautiful.

Castor oil is also used to lighten the stretch marks. It is known that application of castor oil from the fourth month of pregnancy can result in lesser stretch marks removing the marks from the skin. And after the delivery regular application of this fades the stretch marks faster from your stomach size hip and back.
At the end of the post, I will be sharing few ideas that you can try to use castor oil for your skin and hair.
Best Castor Oil Brands available in India
1. Soulflower Castor Oil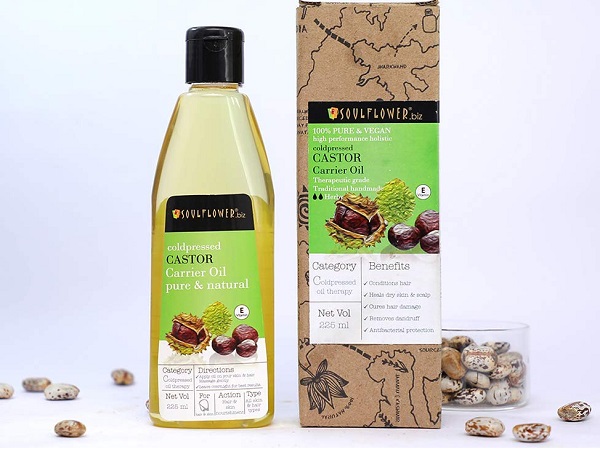 By far it is one of the best castor oils in India. Soulflower is a brand that makes so many different essential and carrier oils. The oils are of high grade purity and are extracted utilizing the chemical free methods. Castor oil is packaged in a plastic bottle. It is a pure castor oil that is cold pressed. Soulflower castor oil is a therapeutic grade oil. You can use it for your skin, nails, hair and for your eyelashes and eyebrows.
Pros and Cons
Hexane free

Suitable for skin and hair

Made from pure castor seeds

Makes hair grow thicker

Improves the hair texture

Strengthens the nails

Rich and fatty acids

Can be used for beard growth
Check out the price and  Buy Now 
2. Nature's Absolutes Cold Pressed Castor Carrier Oil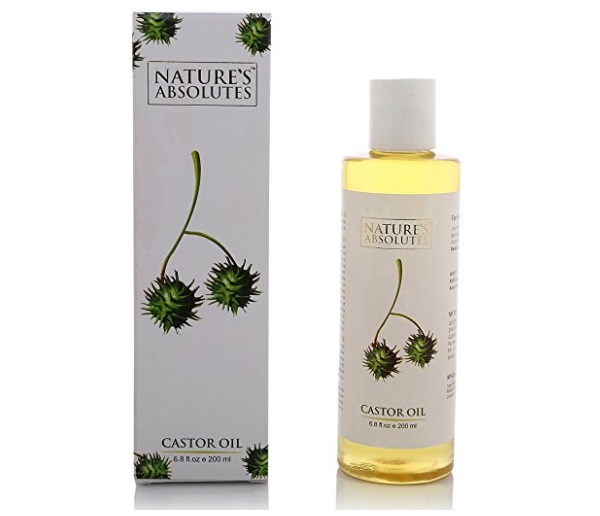 If you are looking for a castor oil from a good brand, then you must try Nature's Absolutes Cold Pressed Castor Carrier Oil. This castor oil is very effective in its moisturizing properties. It aids in stimulation of proper hair growth and hair thickening. Not just your hair, it can also be applied on the dry skin. The castor oil is made from the high quality ingredients and has been extracted using the cold pressing method. This method ensures that the oil remains free of the harmful chemicals and adulterants.
Pros and Cons
Affordable

High quality

Can be used for hair and skin

Can we apply for eyebrows as well good packaging

Easy to buy online
3. Pure & Sure Organic Castor Oil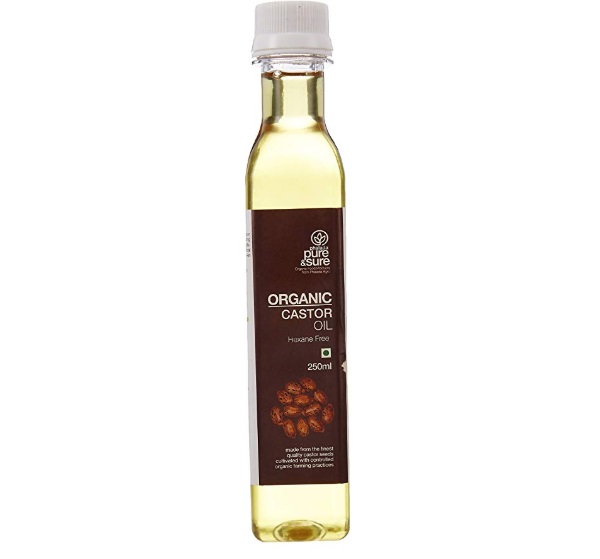 The brand is not as popular as other brands but definitely the product is 100% genuine. It is made using the high quality castor seeds. The seeds are procured from the organic farms. The farms where the castor seeds are grown, refrains from the use of pesticides and chemicals. This maintains the oil's purity. Moreover the oil is extracted from the cold pressing technique.
Pros and Cons
Affordable price

Availability is an issue

Can be used for skin and hair

Good for baby massaging

Hexane free

Genuine castor oil
4. The Balance Mantra Cold Pressed Castor Oil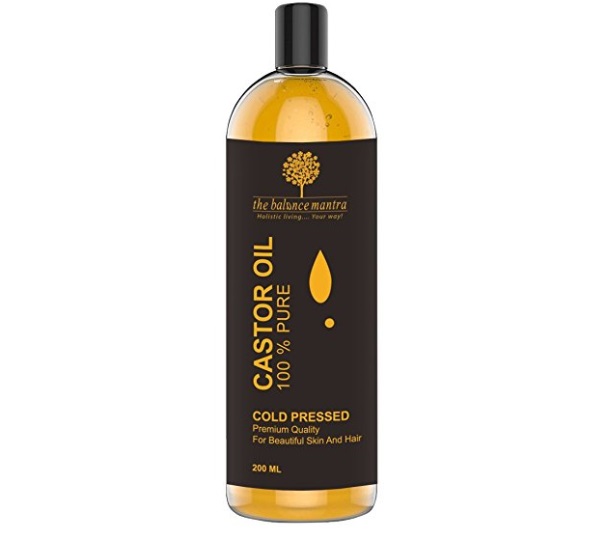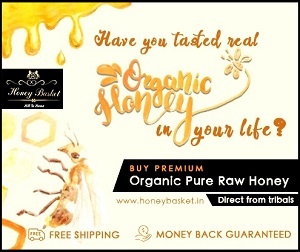 This next option of castor oil is not only affordable but is also skin and hair needs. It can be used to take off your makeup. And to massage your skin to make it glowing. The premium quality castor oil is cold pressed and is hexane free. It can cure your blemishes and dry skin. For dry scalp too this oil can be used. Apply this on the eyelashes to make them voluminous.
Pros and Cons
Hexane free castor oil

Makes eyebrows thicker

Good for skin massaging

Can be used for knee pain

Lightens the pigmentation

Makes skin clear

Prevent hair loss
5. Wishcare Premium Cold Pressed Castor Oil for Hair and Skin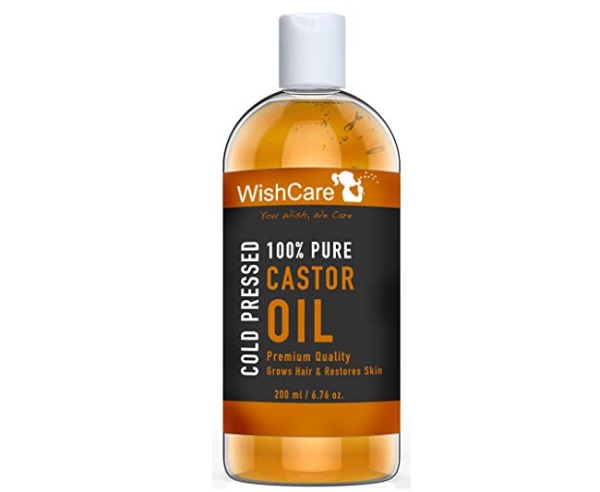 Made from the premium quality castor seeds, this oil is suitable to make your hair grow faster. The oil is extracted from the high quality standards. It is an Indian brand that makes hexane free castor oil which is pure and safe to be used. This is not just the best castor oil but is affordable as well.
Pros and Cons
Good to initiate hair growth

Safe to be used for baby massaging

Makes skin clear

Reduces acne scars

Comes in a flip top cap

Easy to use

Makes hair shinier
6. Hilldews Castor Oil 
Hilldew castor oil is also for your skin and hair. It comes in a flip top cap and also has a spray pump attachment that is given separately. It is an Indian product that is made with high quality. It is cold pressed castor oil which is made by using genuine castor seeds. The oil is safe to be used on skin as it is undefined and unbleached. It works as a wonderful moisturizer for dry skin that protects the skin from wrinkles and lines.
Pros and Cons
Premium quality product

Unrefined and not bleached

Can be used for skin and hair

Promotes thickening of eyebrow hair

Darkness in the eyelashes

Good to cure wrinkles
7. Greenberry Organics Organic Castor Oil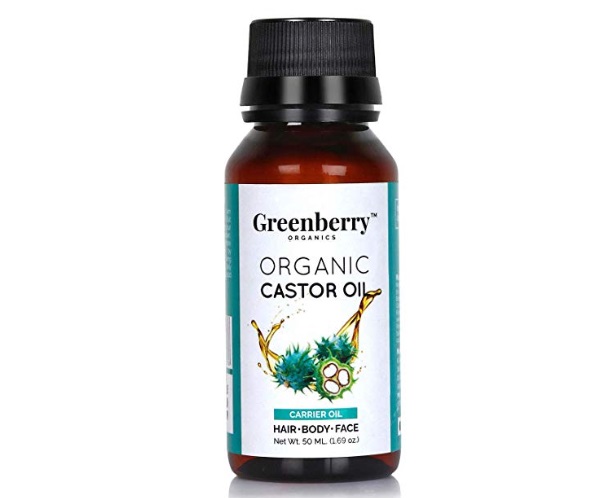 Greenberry Organics castor oil is a carrier oil that can be used on your hair body and face. The oil is chemical free and is derived from cold pressing technique. It is also a 100% pure and natural castor oil. It can be used to give yourself a deep overnight massage to promote hair growth and minimize bald patches. The oil is rich in Omega 6 fatty acids that restore the moisture balance. The oil is paraben free and sulphate free.
Pros and Cons
No added mineral

Free from silicones and colorant

Paraben free

Can be used with other essential oils

Ideal for all hair type and skin type

Little expensive than the rest
7. Mesmara Cold Pressed Castor Carrier Oil for Hair Growth and Skin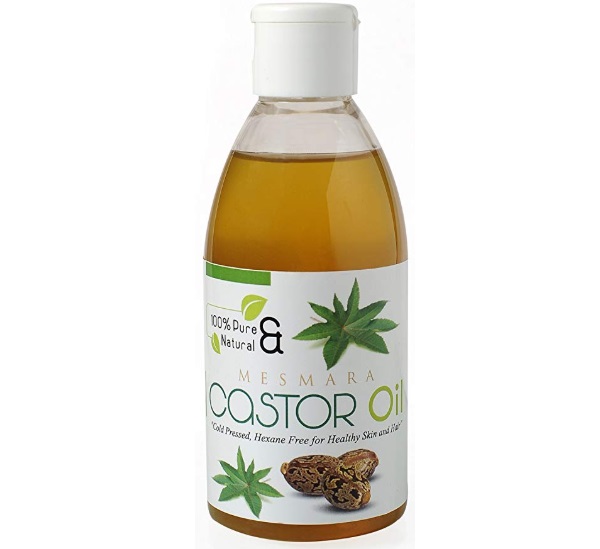 Mesmara castor oil is a pure cold pressed oil that is made by the hand picked castor seeds. It is made by the heads in free extraction method which ensures the purity of the oil. It comes in a plastic bottle with the flip top cap. The all can be used on the unruly curly hair to make them smooth and manageable. The brand promises an organic castor oil that boosts hair health.
Pros and Cons
Rich in ricinoleic acid

Therapeutic grade carrier oil

Helps diminish fine lines

Does anti aging benefits

Contains 9 different types of fatty acids

Pure and natural product
8. Aroma Magic Castor Oil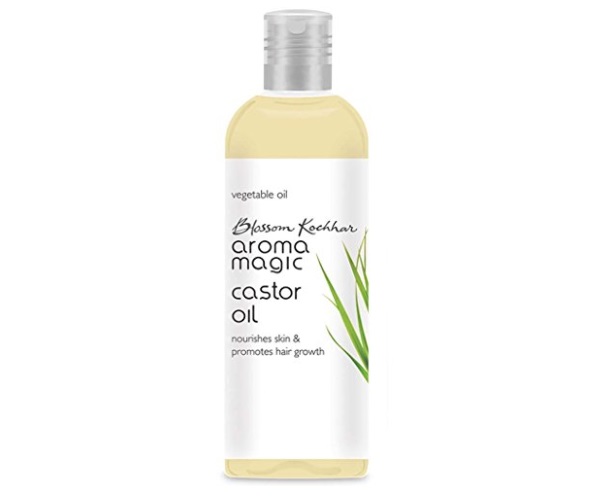 Aroma magic is trusted and reliable brands in India. It  is available in 100 ml and 200 ml bottle. Price is also very affordable. It can be used to nourish your skin and promote hair growth. Also it can be used to relieve the joint pain. It reduces the inflammation of the skin and gives relief in the painful condition like Arthritis and Rheumatism. You can use it for scalp massage and face massage do the oil is not for the oily skin.
Pros and Cons
Good quality

Easy to use

Sturdy packaging

Available in two different packs
9. Khadi Omorose Cold Pressed Castor Carrier Oil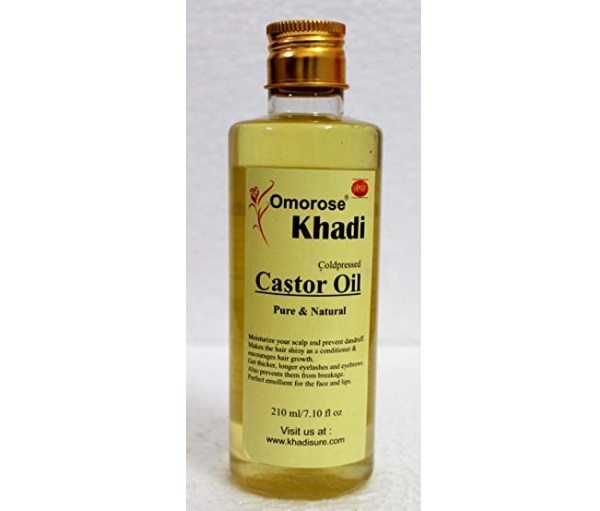 Khadi is a highly trusted brand in India that makes Organic products. Khadi Rose coldpressed castor carrier oil is a moderately priced castor oil. It can cure your scalp itching and dandruff. And also helps you get stronger Nails and smooth cuticle. It means that they all can be your one stop solution for beauty. It gets inside the skin and makes it glow.
Pros and Cons
Packaging is okay

Encourages hair thickness

Good emollient for dry skin

Heals dry cuticle

Availability is not much

Decently priced
10. Deve Herbes Pure Castor Oil (Ricinus Communis)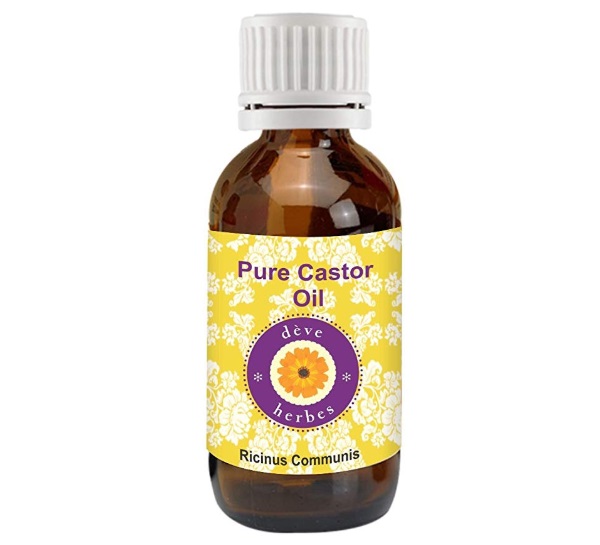 Made with the high quality the soil is undiluted and undefined. The brand is a good brand that has satisfied customers in over 100 countries. The oil is free of the cheap adulterated oil. It helps in giving you shinier hair. It increases the hair length and also makes them soft and manageable.
Pros and Cons
Can be mixed with other hair oil

Decently priced

Get rid of the hair in one wash

No bad smell

Reduces hair loss

Quality product

Not easily available in stores
How to apply castor oil for your hair and skin
Now, as I promised at the end of this section friends, I will be sharing some tips that you can use to try this castor oil for your beauty purposes.
For dry hair: Mix 2 tbsp of castor oil with 2 tbsp of honey. Apply on the scalp and hair. What after two hours.
For dandruff: Mix 2 tablespoon of castor oil with one tablespoon of lemon juice. Mix and use on the scalp. Massage thoroughly. But the next day keeping it overnight.
Shine Your Hair: Add one tablespoon of jojoba oil with one tablespoon of castor oil. Apply this mixture on the hair. Rub gently and wash after two to three hours. If you can keep it overnight it would be wonderful.
For Brittle and weak nails: Apply castor oil everyday at night on nails. It will make them stronger and smooth and the dry cuticle.
For dark circles: At night after washing the face take one to two drops of this oil and massage the under eye area. It will lighten those dark circles making the eyes brighter. It also take off the aging from your eyes.
For wrinkles: Mix half tablespoon of castor oil with one Vitamin E capsule. Blend them and spread near over the face. Casually massage the face. Keep it overnight wash in the morning.
Stretch marks: After the shower, massage the areas of skin prone to stretch marks using pure castor oil and olive oil. Do this at night also to increase the efficiency.
So these are the best castor oils available in India. And this is how you can use it. Have you used any of these castor oil brands? How you apply this oil? If you have queries then please comment, I'll answer.