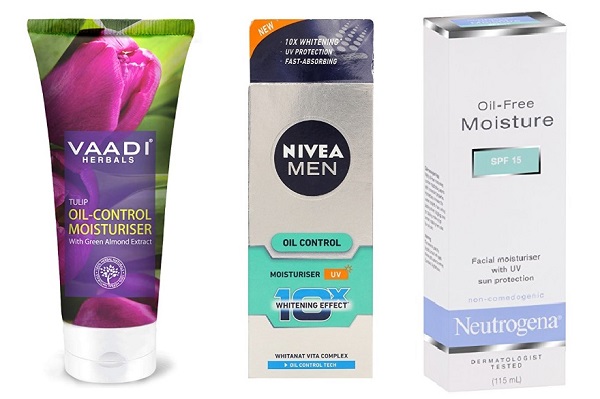 Moisturizers and creams are as important as any other skin care products. In fact, your skin care regimen starts with a good face cleanser followed by a moisturizer. Men who've got oily skin often find it difficult to choose suitable moisturizing lotion and creams. There can be moisturizers that can make the skin greasy or oilier, therefore, moisturizers for oily skin should be light, non greasy and non-comedogenic. They should be easy to get absorbed in the skin layers.  We have put together this list of the best daily use men's moisturizers for oily skin.
Best Daily Use Moisturizers for Men's Oily Skin in India (2022)
1. Neutrogena Oil-free Facial Moisturiser SPF 15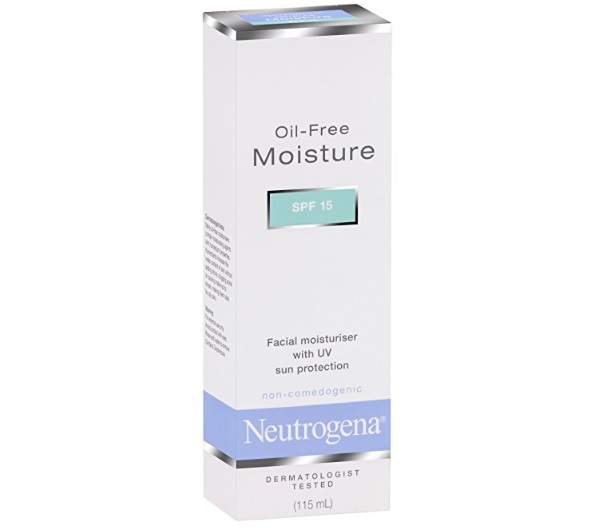 The oil-free moisturizer from Neutrogena does not block the pores, as it has got a non-comedogenic formula. The lightweight and non-greasy SPF loaded facial moisturizer is suitable for men and women. It comes with UV and sun protection that protects your skin from the harmful rays of the sun. It is a dermatologically tested product that is allergy tested fragrance-free and alcohol-free.
2. Plum Green Tea Mattifying Moisturizer
The mattifying moisturizer is rich in green tea extract. Green tea is high in antioxidants that give your skin a luminous glow and Fights the free radicals. You would be concerned to know that the free radicals are responsible for the oxidative stress of the skin which damages the skin and gives premature aging.  The moisturizer has a Matte effect That is slightly weak but it is not make your skin while your. It is suitable for oily to combination skin and for Acne prone skin. It is a silicone-free, paraben-free and SLS-free natural moisturizer for men and women.
3. Clean & Clear Oil-Free Moisturizer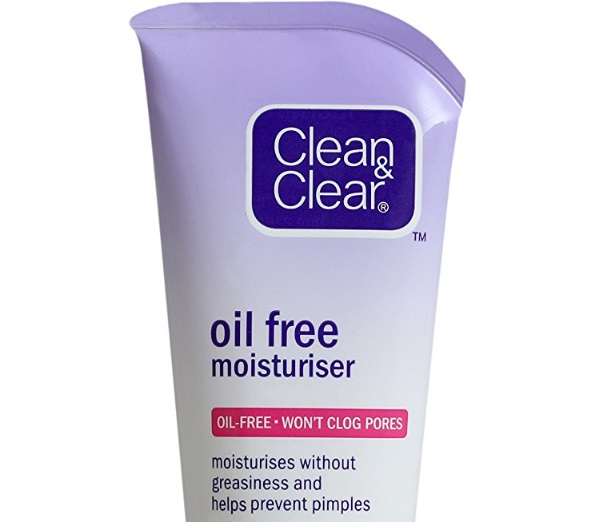 Clean and clear is a very popular brand that makes this oil-free moisturizing lotion. It's non greasy and gets inside the skin pretty well. It also contains salicylic acid that prevent the occurrence of pimples and also heals the existing pimples. Apart from that it also helps prevent pimples and blackheads. The product is recommended for all skin types and oily skin.
4. Vaadi Herbals Tulip Oil Control Moisturizer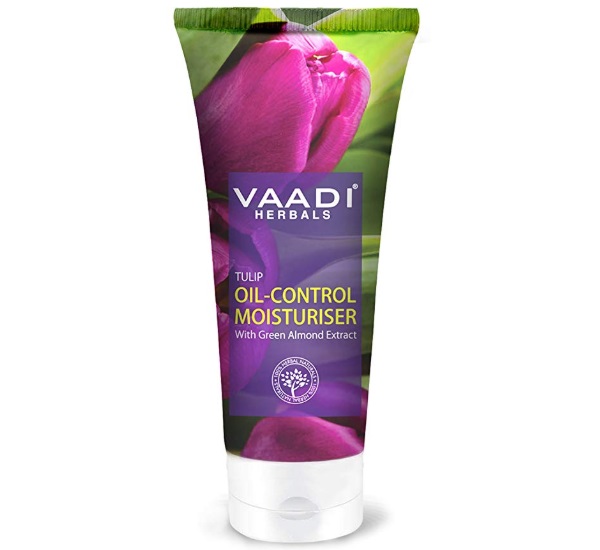 The Moisturizing lotion is also an oil control moisturizer that contains Tulip flower extract along with green almond extract. It is a specially formulated product that gives you relief from oily look. It keeps your skin oil and sebum-free for long hours and also brings luminous subtle glow on the skin by penetrating deeper in the skin layers. 
5. Nivea Men Oil Control Moisturizer
 
It's specially formulated for all age groups. Is a very light non-perfumed moisturizer. It brightens the dull and damaged skin tone and brings fair glow on the skin. Men with oily skin can try it all round the year. Men with combination to acne prone skin can also use this. It comes with a whitnat Complex that brightens your skin tone. The moisturizer also contains UV protection therefore, you can skip the sunscreen, if you wish during the daytime. Nivea men oil control moisturizer is the best daily use moisturizer for men with oily skin, available in India.
6. Natio Aromatherapy Evening Primrose Moisturizing Face Lotion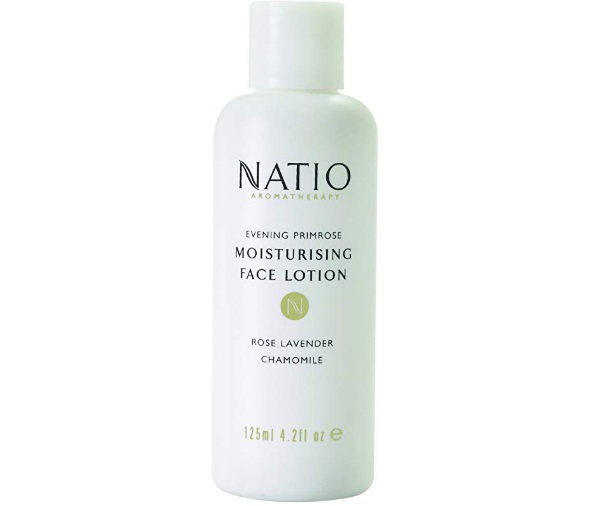 The Primrose moisturizing lotion has a pure aromatic and essential oils richness. It combines the signs with ancient knowledge of natural ingredients and moisturizes your skin and normalize the skin surface oils. Rich in rose, lavender and chamomile extracts, it's suitable for all skin types including oily skin.
7. Biotique Bio Chlorophyll Oil-free Anti-Acne Gel 

The anti acne gel is suitable for oily to acne prone skin.  It is rich in chlorophyll that increases the cell renewal rate and improves the dull and rough skin tone and texture. It is an Ayurvedic recipe that is organically made.  The gel is really light that does not make your skin greasy, but gives adequate moisture to the skin. It is free of preservatives and parabens and a dermatologically tested formula that has not been tested on animals to that it can be applied on the face and neck during morning and evening. That is it is one of the best moisturizing gel for oily skin for men and women.
8. Garnier Men Power White Fairness Moisturizer SPF 15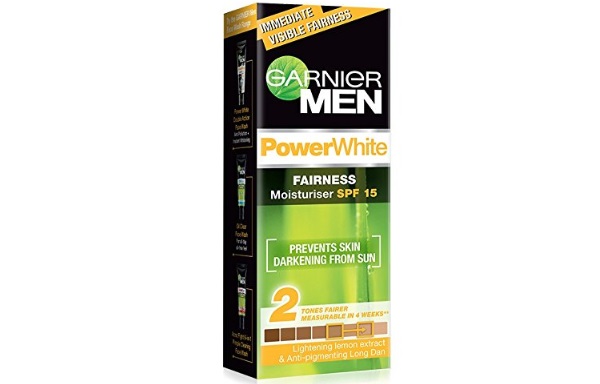 If you have got oily skin and you need fairness then men should try Garnier Men power white fairness moisturizer with SPF 15. It is a very light everyday men's moisturizer that gives you hydration without the oily and sticky feel on the skin. Many men have tried it and rated it one of the best moisturizers for men with oily skin type. It can be applied during summers and winters. Men with combination skin and acne prone skin can also use this moisturizer for getting clearer fair skin. It has lemon extract that reduces pigmentation and spots. It is also one of the best moisturizers to minimize dark spots on the face.
9. L'Oreal Paris Men Expert White Active Oil Control Moisturiser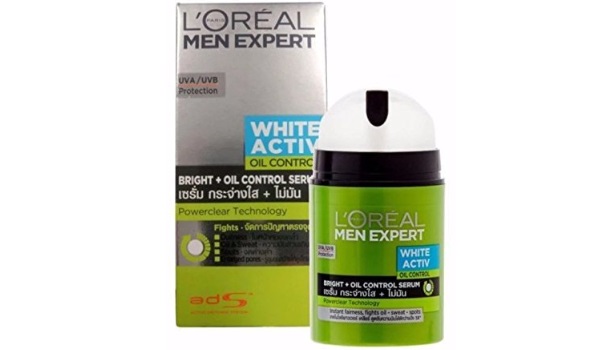 The daily use moisturizer is specially made for men's skin.  It comes with an oil control formula that also has skin brightening properties. It is a light serum like moisturizer that penetrates deep inside the skin layers to bring a glow and brightness on the skin. It prevents the skin aging and also UV rays to prevent further darkening and aging of skin.
10. RE'EQUIL Oil-Free Mattifying Moisturiser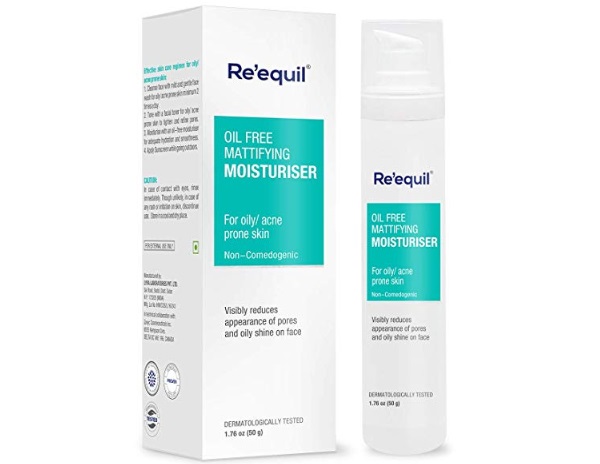 it is a high rated men's moisturizer that is oil-free and can be applied everyday. it has got some good reviews from the users. The moisturiser has a water based gel formulation that is safe for the oily, sensitive and acne prone skin. It is a non-comedogenic product which is dermatologically tested and has clinically proven actives. It reduces oily shine on face and provides long duration matte look. You also get benefits like the reduction of pore size on face.
These are the best moisturizers for daily use for men's oily skin. We used any of these moisturizers for oily skin for Acne prone skin?  Which is the one that was suitable for your skin type?