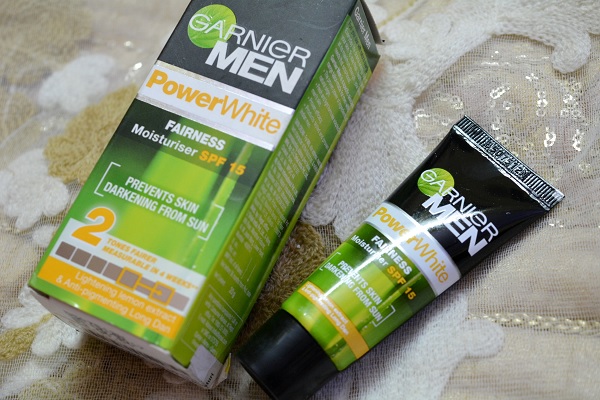 Garnier Men Power White Fairness Moisturizer Review
Hi guys, during summers, we guys like to use moisturizers and not the creams. The reason can be pretty simple as during summers the heavy creams can make the skin appear dull and oilier. Therefore, I got this Garnier Men Power White Fairness Moisturizer. The moisturizer is a fairness moisturizer which is made for men. I have already reviewed two whitening creams from Garnier. But this is more for all skin types rather than formulated specially for the oily and acne prone skin.
Price of Garnier Men Power White Fairness Moisturizer: 95 Rupees for 20g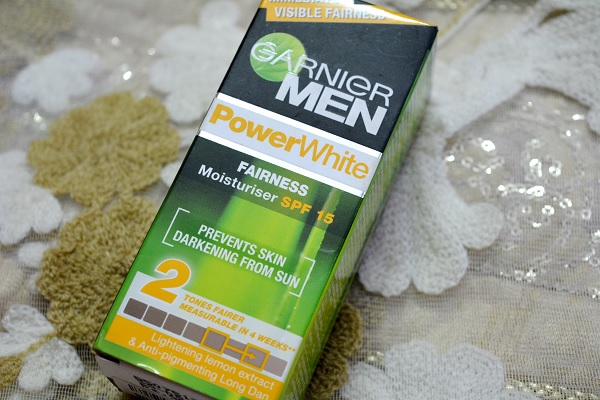 Experience with Garnier Men Power White Fairness Moisturizer
The Garnier fairness moisturizer is packaged just like the other Garnier products for men. The moisturizer is light weight and very easy to blend. The fairness moisturizer has SPF 15 therefore, you can apply it during summers to shield the skin from the UV rays. This is a fairness moisturizer which is light so, that everyone or guys with all skin types can try it. It gives hydration but do not give that greasiness that most of the skin creams can give after few hours. It does not control the oils, therefore, is able to give you neat look. But if your skin is very oily then it may not be the best to choose this one out of the lot. But yes, for normal to slightly oily to slight dry the moisturizer is good. Again if the skin is very dry, I think it will lack the moisture.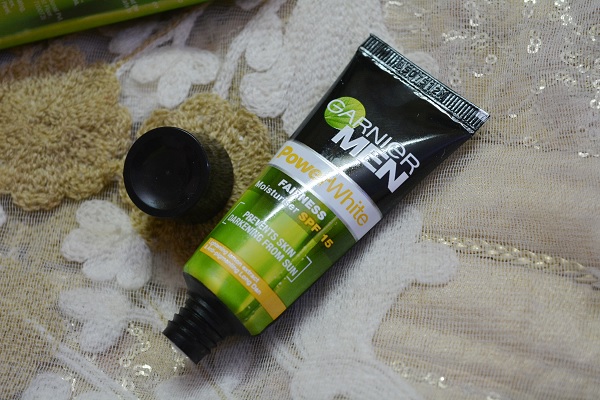 The brightening lemon essence makes the skin tone brighter and also tends to reduce the dark spots and dullness. It gives your skin cell repair which is why the skin starts to look better in texture and appearance. There is no such fairness you see, but I can only say that this makes the skin look even toned and I guess even tone skin looks fairer than before.
After using this moisturizer for so many days, I have not faced any such problems like the side effects. A lot of people can have skin rashes, red bumps etc when they use cheap quality or unsuitable skin products, but honestly, Garnier is a quality brand that makes dermatologically tested products.
Again, I will say that this product is suitable for normal to oily skin but for dry face, the moisturizer lacks that emollient or hydrating properties. Though you can still use this in summers, because in winters this is of no use to the dry skin. Another important thing is the break outs. I have not experienced that this has given me any breakouts as such. The face is still clear, moreover, it has improved the tone of the skin but No so called fairness, honestly.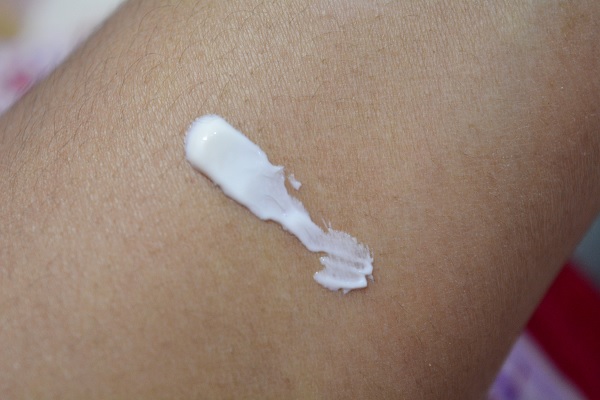 Pros of Garnier Men Power White Fairness Moisturizer
Price is affordable and the products is very pocket friendly

Packaging is easy to use and can be taken along with you

It gets blended fast with gentle massaging on the face

Light weight formula which doesn't make the face feel heavy

Has SPF 15 for UV rays protection

Suitable for all skin types but actually not

Adds glow but no greasiness

No greasiness but light

Hydrates the skin
Cons of Garnier Men Power White Fairness Moisturizer
Not for very oily skin and very dry skin
Rating: 4 out of 5
Garnier Men power white Fairness moisturizer is a moisturizer that is for the normal to combination skin, It may not work well for very dry skin or very oily skin. But for rest it can be your every day use moisturizer with SPF 15. This much SPF is appropriate for the daily use though if you wish you can first apply your favorite sun lotion or sunscreen and then use this moisturising fairness cream.