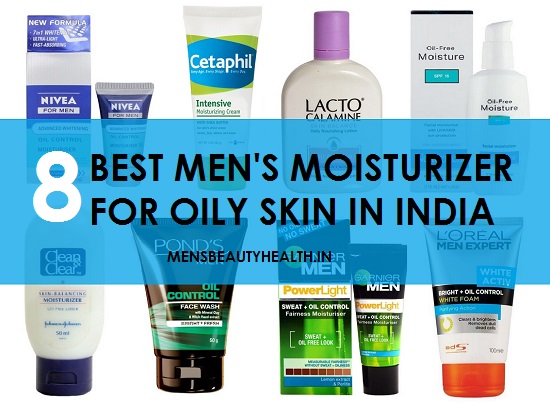 8 Best Oily skin Cream and Moisturiser for Men in India: Do you have oily skin? Do you worry about the dirt, dust getting attracted on your oily skin and later that will block the pores. And as a result of that your skin gets breakouts and pimples. Yes, you have oily skin then boys. Oily skin needs proper care else we can experience the pimples, blackheads etc. There are various facial cleansers and face washes for the acne, oily skinned men but after face wash we use skin cream or moisturizer so the cream that we use, that should also be suitable for the oily skin, otherwise that can make the skin oilier and dull looking. That is why this becomes crucial to choose the good/suitable skin cream for your oily skin. by the way there are oil controlling face wash for Indian men too that can be tried.

8 Top Best Oily skin Cream and Moisturizer for Men

let's check the best face mositurizers for men in Indian market and in online shopping sites.
1. Nivea for Men Advanced Whitening 10X Oil Control Moisturizer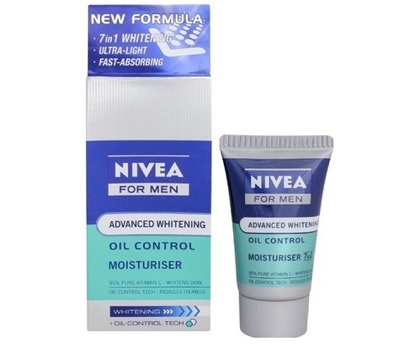 Nivea for Men Advanced Whitening Oil Control Moisturizer is enriched more than 95% of vitamin C. This will reduce and control the oils and excessive sebum on men's face. Men who ride the bike feel that their skin gets darker due to oils. Hnece, this moisturizer for men's oily skin will help to not only control oils but give fairness too. Therefore, this is a good everyday skin whitening moisturizer for oily skin.
Price: 190 Rs for 40ml, Buy it here
2. Garnier Men Power Light Oil-Control Moisturizer

Garnire men powerlight has the essence of lemons which gives this moisturizer oil controlling properties and also whitens the men's skin. This gets fast absorbed in the skin and skin feels non oily. Though in humid season this can make you sweat a little but otherwise is a decent moisturizer for oily skinned men in India. This oily skin moisturizer for men has light non sticky texture that gets deep in the men's rough skin. The oil absorbing mineral clay will stop the oils for up to 6 hours.
Price: 199 Rs for 100g, Buy it here
3. L'Oreal Paris Men Expert White Active Oil Control Moisturizing Fluid SPF 20 PA+++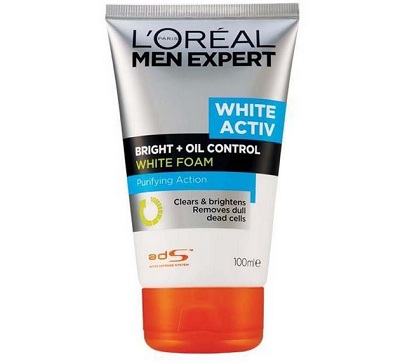 L'Oreal Paris Men Expert White Active Oil Control Moisturizing Fluid is a facial skin moisturizer that has oil controlling benefits. Moreover, this oily skinned moisturizer/cream has the SPF 20 for sun protection. This is light weight hence will not make the oily skin anymore dull, greasy or darker. This oily skin men's moisturizer also reduces the dark spots when used regularly and minimizes the production of melanin in the skin. This is also a good oily skin fairness cream for men in India.

Price: 875 Rs for 50ml, Buy it here
4. Clean & Clear Skin Balancing Moisturizer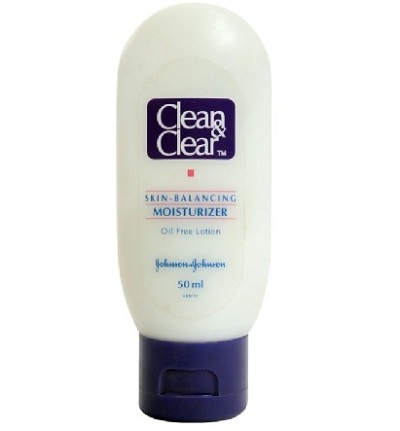 Clean & Clear Skin Balancing Moisturizer is an excellent oil free skin moisturizer for all skin types especially for oily skin. This is light weight and just a tiny drop will moisturizes the skin and skin will not feel greasier. Men with oily skin will like this but this does not have fairness properties unlike the Nivea moisturizer that we mentioned above. But this has salicylic acid that helps to prevent and treat pimples and blackheads. There is the oil free mosituriser taht has replace this product now. 
Price: 50Rs for 40ml, Buy it here
5. Pond's Men Oil Control Moisturizer
This oil control moisturizer is especially designed for the men's tough and oily skin. Men when go out or go on a bike then   they experience more oiliness and dirt attracts easily. Hence the moisturizers should be oil free, light weight and should not break the men's skin.  This men's oily skin moisturizer reduces the dark spots, dullness and skin shallowness so that the skin looks revives and fresh. Afterwards, you can also use toners for oily men's skin.

Price: 99 Rs for 20ml
6. Lacto Calamine Oil Control Lotion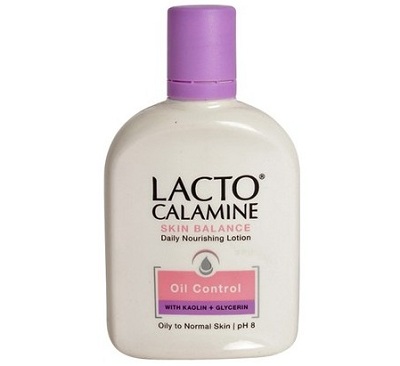 Lacto Calamine makes calamine lotion for both dry skin and oily skin. This oil control lacto calamine lotion is designed for normal to oily skin. This is water based and oil free product for men's oily skin. This Mositurizers balances the oiliness and skin pH balance. The aloe vera rich moisturizing lotion is ideal to give moisture without making the skin oily rather it gives a matte look. This is also ideal for the combination skin as well.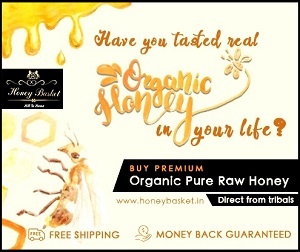 Price: 180 Rs for 120ml, Buy Now
7. Neutrogena Oil Free Moisturizer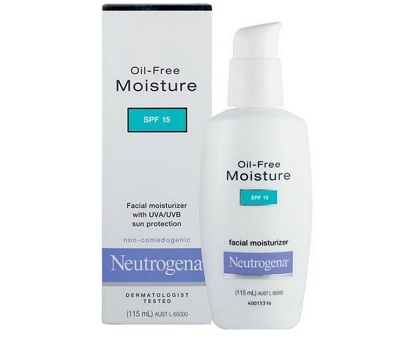 Neutrogena's Oil Free Moisturizer is great for the men with oily skin tone. This moisturizer is for boy and girls too and for mature skin as well, So, if you are a guy looking for an oil free moisturizer then you may try this. This is non comedogenic in nature, hence, you do not have to think about getting break outs and skin problems like blackheads, whiteheads white heads etc.
Price: 375 Rs for 115ml, Buy it here
8. Natio for Men Oil Free Moisturizer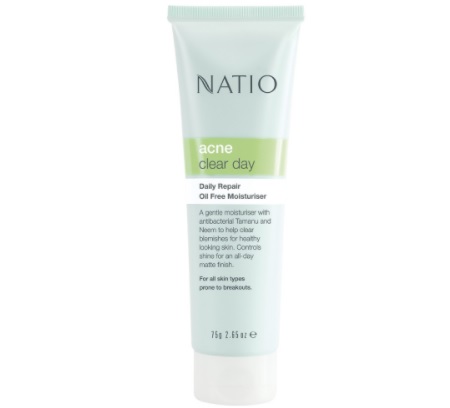 This oil free moisturizer is designed for men to take care of the excessive sebum and oils on the men's skin. This is made with the lavender and chamomile extracts. Both lavender and chamomile will soothe the acne prone oily skin and also gives moisturization without being oily or greasy on the facial skin. This men's oily skin moisturizer is ideal for summers and winters.

Price: 799 Rs for 100g
These are the best oil free moisturizers for men that are available in India. Have you used any of these moisturizers. Which is your favorite?