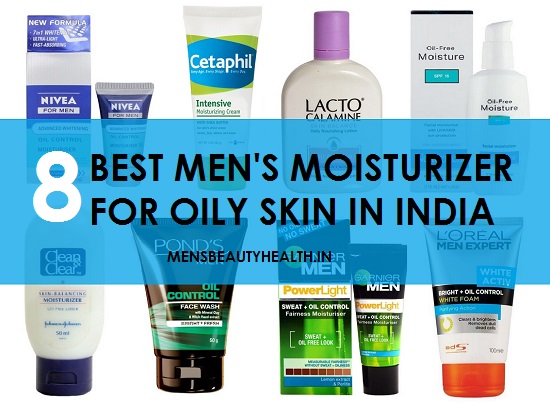 Best Oily Skin Creams and Moisturizers for Men in India
Do you have oily skin? Even I have and honestly, we all get worried about the dirt, dust getting attracted on our oily skin. It's because these pollutants blocks the pores and causes breakouts. I'a sure you'll agree that our oily skin needs proper care, else we can experience the pimples, blackheads etc. There are various facial cleansers and face washes for the acne prone oily skinned men. But after using face wash, we use skin creams or moisturizers so, the cream that we use, that should also be suitable for your oily skin, otherwise that can make your skin oilier and dull looking. That is why, this becomes crucial to choose a good/ suitable skin cream for your oily skin. By the way, there are oil controlling face wash for Indian men too that can be tried.

10 Best Oily Skin Creams and Moisturizers for Men in India (2022)

Let's check the best face moisturizers for men in Indian market which you can get from both stores and online.
1. Nivea for Men Advanced Whitening 10X Oil Control Moisturizer
Nivea for Men Advanced Whitening Oil Control Moisturizer is enriched more than 95% of vitamin C. This will reduce and control the oils and excessive sebum on men's face. Men who ride bike feel that their skin gets darker due to oils. Hence, this moisturizer for men's oily skin will help to not only control oil but give fairness too. Please don't assume that it will give you fairness as shown in the advertisements but yes, I agree that it'll improve the complexion. In fact, while using this, I've noticed that it had lightened my skin tone by getting rid of the tan. Therefore, this is a good everyday skin whitening moisturizer for oily skin. By the way guys, you can also take a look at the best sunscreen for oily and acne prone skin for Indian Men as sun lotions can help you maintain your skin complexion. Trust men, sun rays are more damaging friends!
2. Garnier Men Power Light Oil-Control Moisturizer

Garnire Men Powerlight Moisturizer has essence of lemons which gives this moisturizer oil controlling properties and also whitening benefits. This gets fastly absorbed in your skin and skin feels non-oily. Though in humid season, this can make you sweat a little but otherwise is a decent moisturizer for oily skinned men in India. This oily skin moisturizer for men has light non-sticky texture that gets deep in the men's rough skin. The oil absorbing mineral clay will stop the oils for up to 6 hours. I am still using this. Actually bought it again after so many months. 
3. The Body Shop For Men Maca Root Balancing Face Protector 
This oil control and balancing moisturizer is especially designed for the men's tough and oily skin. It contains botanicals and Peruvian Maca root which gives oil control benefits. The moisturizers for oily face should be oil free, light weight and should not breakout the skin. This men's oily skin moisturizer reduces the dark spots, dullness and skin shallowness so that the skin looks revives and fresh. Afterwards, you can also use toners for oily men's skin. Key Ingredients: includes Peruvian maca root, hydrolyzed wheat protein, Brazil nut, bambusa arundinacea stem extract, acacia senegal and aqua.
4. Garnier Men PowerWhite Anti-Pollution Brightening Moisturiser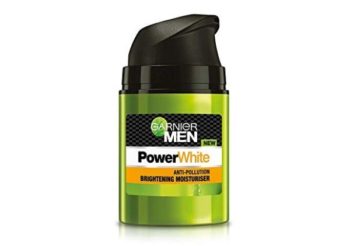 Garnier Men PowerWhite Anti-Pollution Brightening Moisturiser is an excellent oil free skin moisturizer for all skin types especially for oily skin. This is light weight and just a tiny drop will moisturize the skin and skin will not feel greasier. Men with oily skin will like this as it protects from the bad effects of the pollution. Not just that, it also keeps the skin brighter. It has Vitamin C and Green Tea Extracts. With UV protection, it protects the sun damage. You can also read about the post that we made on the Best Face wash for Blackheads and acne in India for Men.
5. VLCC Ayush Moisturiser for Men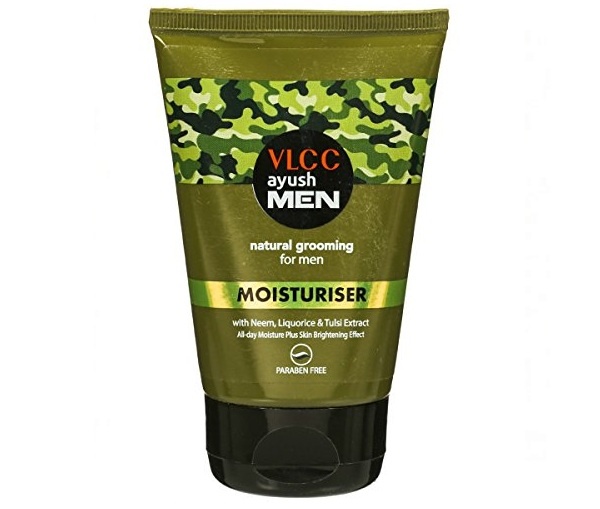 VLCC Ayush Moisturiser for Men contains licorice and tulsi leaves. It's a daily use moisturizer with skin brightening benefits. It also prevents break outs with anti-bacterial properties in it. This is non-pore clogging and non-sticky product for men's oily skin. This Moisturizer balances the oiliness and skin pH balance. This non-greasy formula enriched with ayurvedic herbs provides long lasting moisturization and resists harmful environmental conditions leaving your skin feeling nourished, revitalized and naturally fair.
6. L'Oreal Paris Men Expert White Active Oil Control Moisturizing Fluid SPF 20 PA+++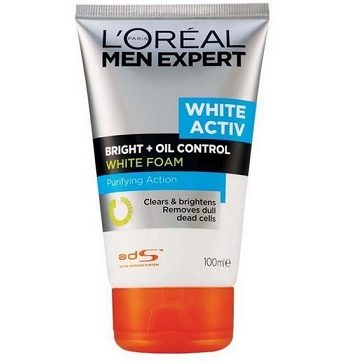 L'Oreal Paris Men Expert White Active Oil Control Moisturizing Fluid is a facial skin moisturizer that has oil controlling benefits. Moreover, this oily skinned moisturizer/ cream has SPF 20 for sun protection. This is light weight hence, will not make oily skin anymore dull, greasy or darker. This oily skin men's moisturizer also reduces the dark spots when used regularly and minimizes the production of melanin in the skin. This is also a good oily skin fairness cream for men in India.
7. Neutrogena Oil Free Moisturizer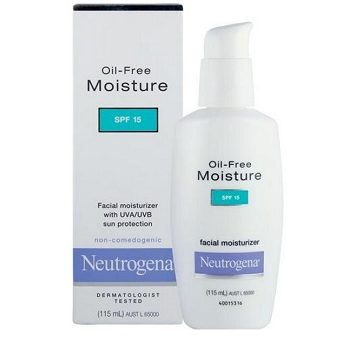 Neutrogena's Oil Free Moisturizer is great for the men with oily skin tone. This moisturizer is for boy and girls too and for mature skin as well, So, if you are a guy looking for an oil free moisturizer then you may try this. This is non comedogenic in nature, hence, you do not have to think about getting break outs and skin problems like blackheads, whiteheads white heads etc.
8. Natio for Men Oil Free Moisturizer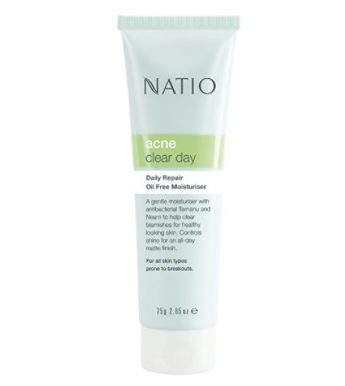 This oil free moisturizer is designed for men to take care of the excessive sebum and oils on the men's skin. This is made with the lavender and chamomile extracts. Both lavender and chamomile will soothe the acne prone oily skin and also gives moisturization without being oily or greasy on the facial skin. This men's oily skin moisturizer is ideal for summers and winters. It contains SPF 30.
These are the best oil free moisturizers for men that are available in India. Have you used any of these moisturizers. Which is your favorite?