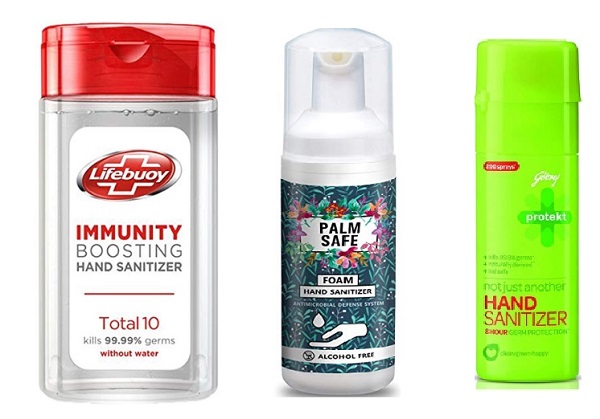 Hand sanitizers are not just any additional product that you use but they are extremely important product considering the day today germs that we encounter. Hand washing is a crucial step to clean your hands as we use our hands for lot of different things especially for eating. To wash your hands you generally use soap and water but when soap and water are not available hand sanitizers can be conveniently helpful. Hand sanitizers are available in the liquid, foam and gel formula that can be applied on the hands to get rid of the germs causing various diseases. In this post, we have put together the best hand sanitizers available in Indian market. Not just for adults but kids should also be taught to use them, while playing they encounter so, many different bacteria and virus that can be disease causing.
List of the Best Hand Sanitizers in India (2020)
These sanitizers also contain glycerine so that they do not dry the hands. Most of the sanitizers are alcohol based and contains a combination of isopropyl alcohol. Let's check out which are the various brands that makes hand sanitizers in Indian market. 
1. Lifebuoy Total 10 Hand Sanitizer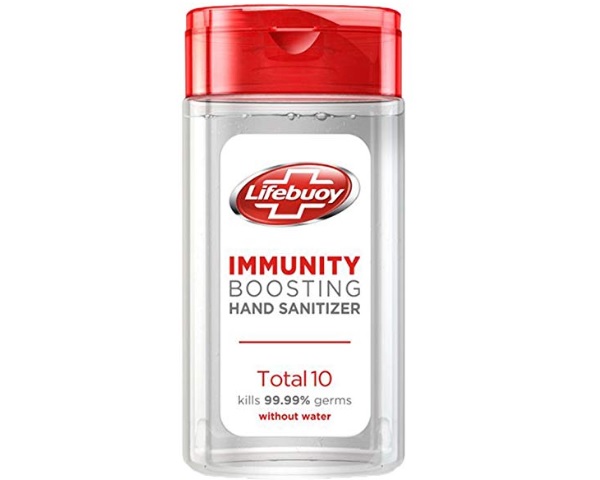 Lifebuoy Total 10 hand sanitizer is made with the gel formula that is rich in vitamin E and natural skin moisturizers. The formula cleanses your hands thoroughly while leaving them smooth and soft. It is formulated with antibacterial solution that kills all the bacteria causing disease. You just have to rub some drops on your hands and leave it. Within few seconds, it evaporates and eliminates the germs. Check Out the best anti-bacterial soaps in India
2. Dettol Instant Hand Sanitizer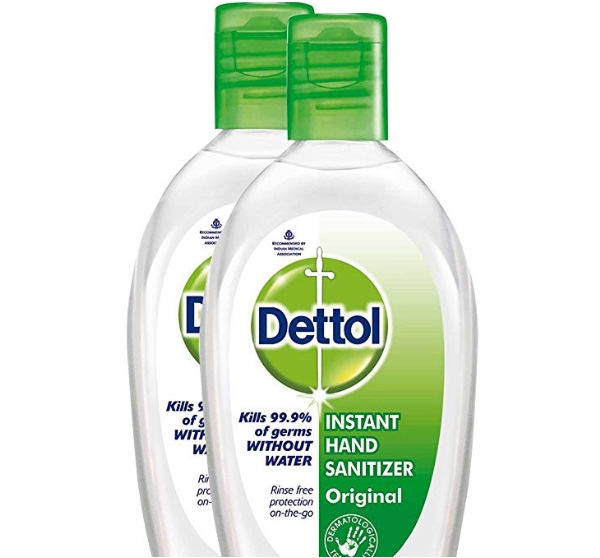 Dettol instant hand sanitizer is a trusted formula that protects from hundred disease causing germs. This sanitizer helps to protect the transfer of germs from your hand to mouth or any other place. It is a range free or non sticky formula that does not make the hair greasy or slimy. You can take it along with you to protect yourself from a wide range of germs anytime and anywhere. Check out the best Men's bath soaps in India
3. Himalaya PureHands Hand Sanitizer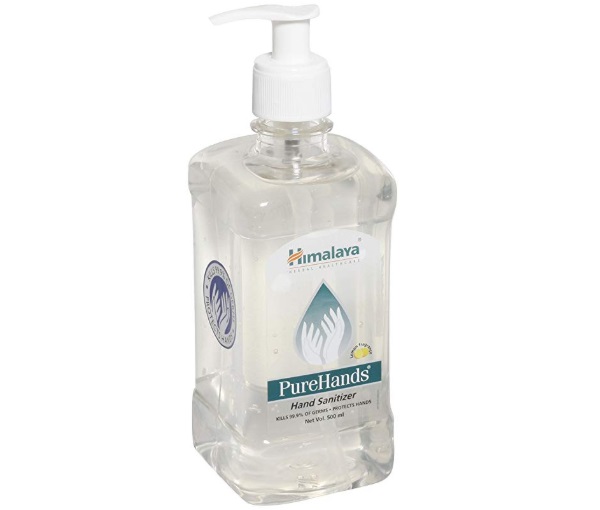 Himalaya is a very popular brand and they also formulate this hand sanitizer in various variants. It gives you protection on the go without soap and water. It kills 99.9% of the germs and protects your family from the germs causing disease. It contains extracts of herbs like lemon and coriander. Coriander has microbial properties and lime is also a natural anti-bacterial product. It gets rid of the various bacteria, virus and fungi to make your hands clean and fresh.
4. Godrej Protekt Not Just Another Hand Sanitizer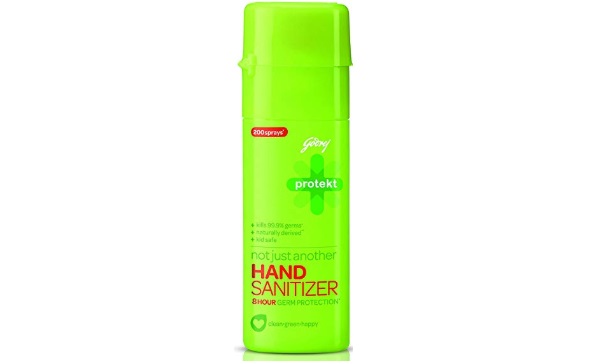 This hand sanitizer is written the goodness of the natural Essential oil, conjugates and coconut oil. This is a non-alcohol hand sanitizer that does not dry the hands and has a 98% naturally driven water based formula. It is totally safe for kids and spreads on the hands faster and evaporates even first. It kills 99.9% of the germs without any triclosan. It has a spray based packaging.
5. Lifebuoy Care Immunity Boosting Hand Sanitizer
The immunity boosting hand sanitizer kills 99.9% of the germs without soap and water. It moisturizers the hands and keep them software. It can be used in the dining room and for office and even school to keep the hands clean and fresh. It has a very fresh feeling that does not dry the hands. The immunity boost is another point that makes it a good hand sanitizer at affordable prices.
6. Palm Safe Foam Based Hand Sanitizer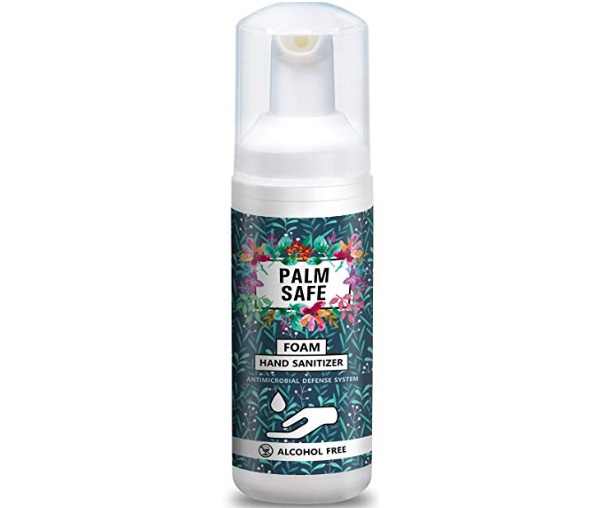 The foam-based hand sanitizer is an alcohol free product. It kills 99.9% of the germs within few seconds of application. The phone nourishes the skin and prevents it from drying up while the active formula safeguards you against the disease causing bacteria and ensure the longest and protection. See the best anti-septic creams 
7. TreeWear Alcohol-Free Hand Sanitizer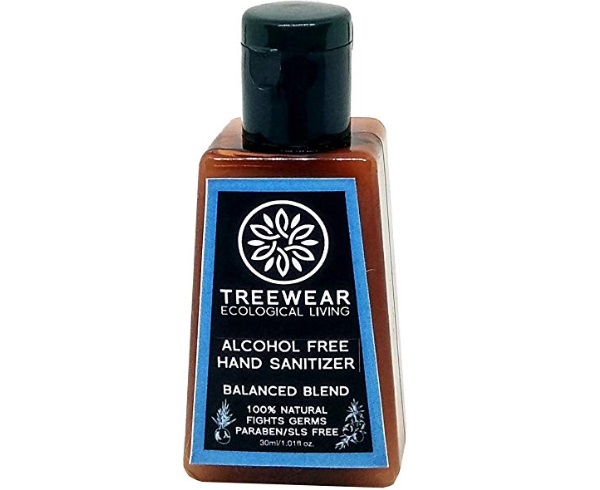 The product is a blend of bergamot and Juniper Berry along with some other essential oils. It is an eco friendly product which is handmade and contains Vegan and 100% naturally made ingredients. It is an alcohol free and paraben free hand sanitizer that is non-toxic for kids and children. The product is safe for vegans and for kids as well while they are using it in school or while playing.
8. Zuci Natural Hand Sanitizer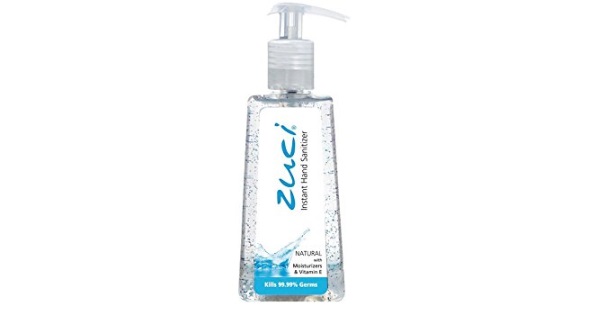 The natural hand sanitizer has multiple variants like lemon, strawberry and many more. It instantly protects your hands against the germs and gives nice fruity floral scent depending on the variant you're using. It moisturizes your hands and does not dry them out. It is a rich combination of moisturizers and Vitamin E along with a formula that kills nearly 99.9% of the germs on the hands.
9. Strategi Herbal Hand Sanitizer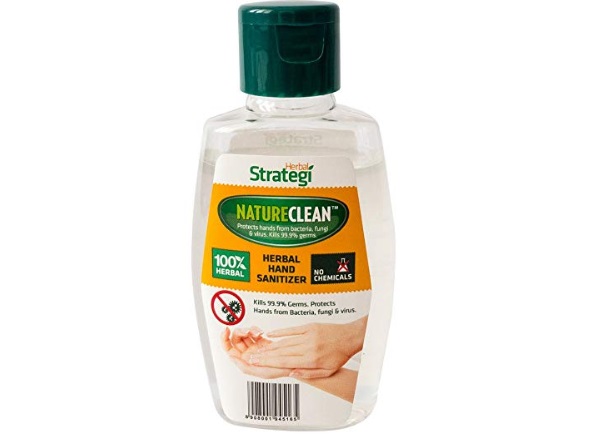 The herbal hand sanitizer helps to make the hands soft and supple. It gives you germ-free skin and the small bottle can easily fit into your purse, pocket and bag. It is made from lemongrass, lemon, Neem and Tulsi. It's a herbal hand sanitizer with antibacterial, antimicrobial and antifungal properties that keeps the virus, bacteria and fungus away and gives you germ-free hands.
The best hand sanitizer available in India. These can be used by men women, kids and even elderly people. Use of hand sanitizer should be made a habit as a lot of time when the water and soap is not available, using a good hand sanitizer can protect you from a variety of germ causing microbes.