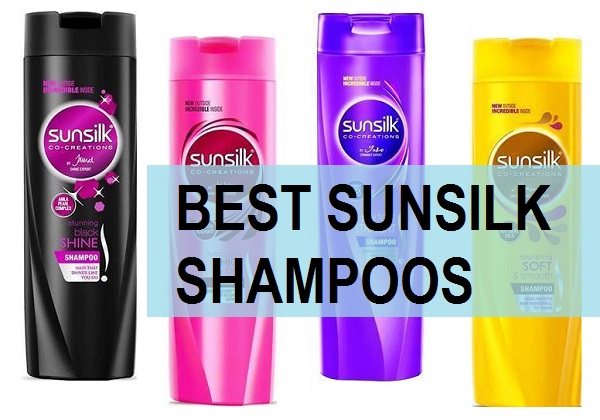 Sunsilk is an old and reliable brand that makes shampoos and conditioners. In this post we are going to talk about the best Sunsilk shampoos in India. They are very easily available in your local stores and you can also buy these online.
List of Best Sunsilk Shampoos in India For Men and Women
These are the shampoos from Sunsilk which are for different hair types and the concern or the hair problem.
1. Sunsilk Lusciously Thick and Long Shampoo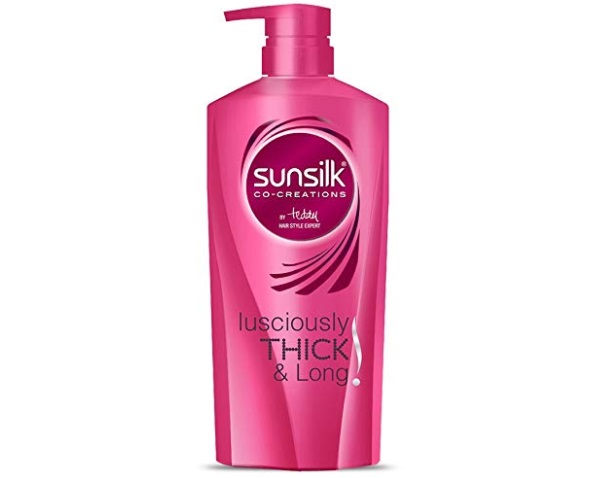 Sunsilk thick and long shampoo is the pink bottle variant. It is co-created with Teddy Charles who's an hair care expert. The shampoo is enriched with keratin yoghurt that seals the moisture in your hair and makes them thicker and longer. It gives the hair the nutrients that are required for maintaining healthy hair. If you 2 times thicker looking hair. Check out the other best Keratin shampoos in India.
2. Sunsilk Stunning Black Shine Shampoo
Sunsilk black Shine shampoo is formulated by the hair care expert Jamal Hammadi. It is enriched with Amla Pearl Complex that nourishes your hair from roots to tips and gives healthy shine. It gives deep moisturization and revives your black hair leaving them look amazingly darker. This is one of the best shampoos for dark black Indian hair. It beautifully moisturizes the hair so that they look vibrant.
3. Sunsilk Nourishing Soft & Smooth Shampoo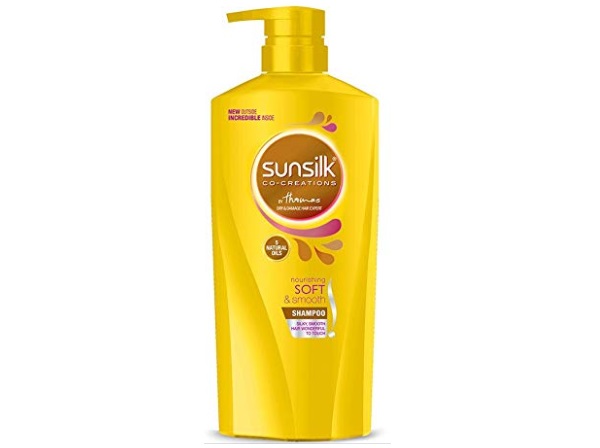 Soft and smooth shampoo from Sunsilk, is the one that comes and yellow bottle. This is a shampoo that is made for damaged and dry hair. This shampoo has been co-created by Thomas Hughes, who's an hair care expert. Due to the harsh sun hair gets stripped of essential oils that leaves them dry and rough. The shampoo is one of the best shampoos for dry hair. It is enriched with egg ceramide Complex that cleanses the hair and conditions them.
4. Sunsilk Perfect Straight Shampoo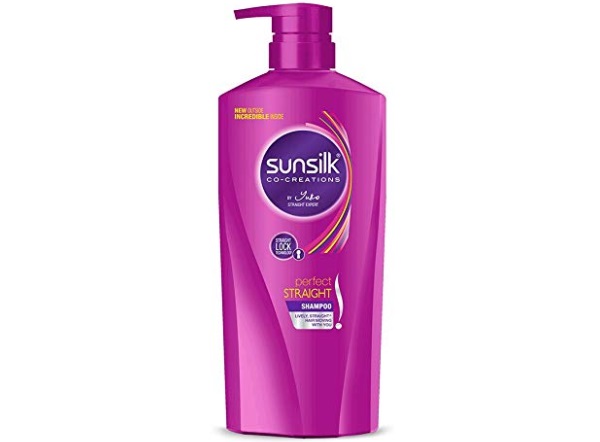 The Purple bottle is the perfect straight shampoo that has been co-created by hair expert Yuko Yamashita. This Sunsilk shampoo is for frizzy and straight hair. If you have straight hair and you want a shampoo to keep them like that, this is one of the best shampoo for straight hair. It can be used every day to get perfectly aligned straight hair. It makes hair shinier and smoother. It penetrates deep within the hair fiber and reduces the frizz and keep them in perfect condition.
5. Sunsilk Long and Healthy Growth Shampoo
Sunsilk hair growth shampoo comes in the green coloured bottle. The shampoo is co-created with hair expert Francesca Fusco. It's been made with utilizing the power of biotin that helps in stimulating hair growth. It reduces the hair breakage and makes hair longer. The shampoo deeply nourishing hair from roots and keep them smooth until the tips. The shampoo smells really good and is is best biotin rich shampoo which is affordable as well.
6. Sunsilk Hair fall Solution Shampoo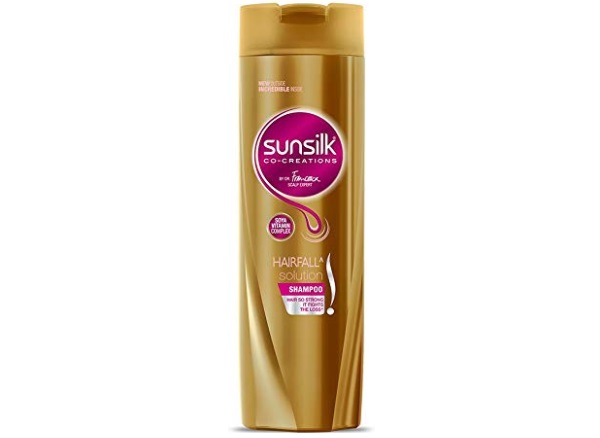 Sunsilk anti hairfall shampoo comes in the golden coloured bottle. It is an hair fall control shampoo which has extremely nice fragrance.. This shampoo has been co-created with hair expert Francesca Fusco. It makes the hair stronger that they do not break easily. It makes hair more resilient towards damage and hair fall.
These are the best Sunsilk shampoos available in India. Have you ever used this brand? The brand is easily available in Indian local shops and these are easily available online as well.
Also See: