You must be wondering which is the best VLCC facial kit suitable for men. A good facial can help you improve your skin texture and glow. While we lead a stressful life, it gets pretty essential to keep your skin and healthy state. And for that fishes can be a good beneficial treatment for your skin.  Many men would go for home facials and do it themselves due to time constraint. When you are running low on time and thinking of getting a facial then doing a facial yourself at home using the home facial kit would be the best idea. 
Top 7 Best VLCC Facial Kits for Men
In this post at MensBeautyHealth.in, we are going to talk about the best VLCC facial kits for men in India.
1. VLCC Papaya Fruit Facial Kit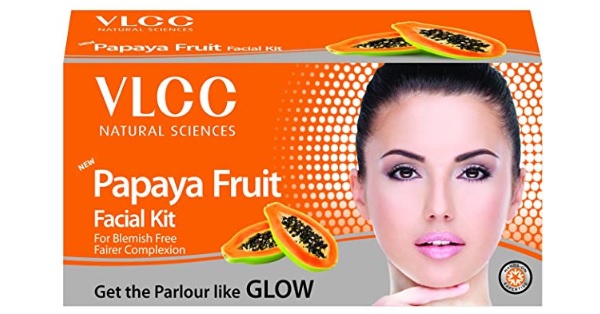 The papaya facial kit is rich in fruit extracts of papaya. It is primarily suitable to get rid of the blemishes and dark spots. Men with acne prone skin and acne can try fruit facial to lighten the age spots and dark spots. Not just that this could also help to tighten the skin tissues. It will help overcome the blemishes and keep the skin refreshed. Application of a facial kit like this improves your skin complexion in long run. You must check out other best facial kits suitable for men
Price: 250 rupees for 60 grams for single time use kit
2. VLCC Diamond Facial Kit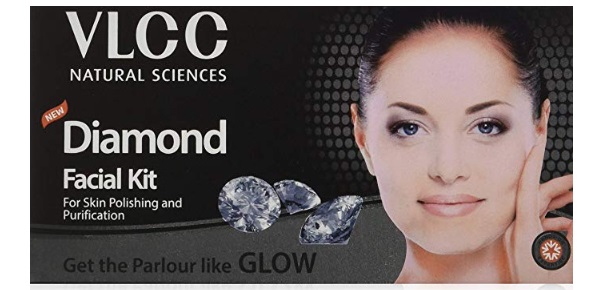 The Diamond facial kit is basically for skin polishing in purification. Men who are fighting dull and uneven skin tone can try it. It basically polishes the skin and purifies it by removing the toxins from the skin. The kit includes the following products:
Comfrey Cleanser cum Toner

Diamond Scrub

Diamond Detox Lotion

Diamond Massage Gel

Diamond Wash-off Mask

Oil Free Moisturizing Gel
Price: 350 rupees for 50 grams
3. VLCC Anti Tan Single Facial Kit
The anti tanning facial kit is meant to reduce the tan and soften the sun damaged skin. It is a complete 6 step facial kit which includes the products like:
Oatmeal scrub, Comfrey Toner, Melawhite gel, Melawhite powder, Pista massage cream and Melawhite pack. This is a easy home facial kit that is suitable for men with all skin types. It removes the dead skin cells and revives natural glow. While the other products helps to lighten the sun tan and the damage of the sun rays. The kit is infused with the goodness of pomegranate and almond powder. The de-tanning kit also contains turmeric and pineapple extracts. It can be used twice in a month for best results. If you've oily skin, you must check the best facial kits for Indian men with oily skin types.
Price: 250 rupees for 60 grams single time use facial kit
4. VLCC Gold Radiance Facial Kit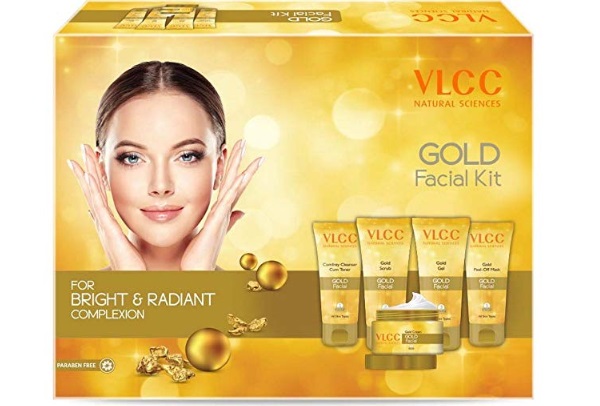 VLCC gold facial kit targets the dark, dull and glow-less skin tone. Men who would like to have a bright and radiant skin complexion can use this gold facial kit. This kit includes products like:
Comfrey cleanser cum toner, gold scrub, gold gel, gold cream, gold peel-off mask, oil free moisturizing gel. You need to apply the products one by one as shown on the pack. It improves the skin complexion and brings glow on your face by eliminating the dead skin cells, dullness and increasing the cell renewal. Men with dry skin, you should try these facial kits.
Price: 900 rupees for the big Salon series pack, single time use VLCC gold facial kit is also available.
5. VLCC Single Silver Facial Kit

Silver facial kits are used for detoxification and purification. If you are skin is dull due to the effect of pollution with uneven skin tone, then you can use a silver facial kit. Silver has purifying properties. It restores the skin pH balance and even tone is the uneven skin tone. It also controls extreme oil secretion and gives you shine-free skin. The kit removes dead skin cells and removes the accumulated impurities. It makes your complexion clear. It is also suitable for acne prone skin type. Got sensitive skin, then we've got these facials kits for you.
Price: 250 rupees
6. VLCC Ayurveda Skin Purifying Double Power Double Neem Facial Kit
This Herbal facial kit is from VLCC Ayurveda that contains Ayurvedic ingredients. It has the double power double neem facial kit which is suitable for Acne prone skin and oily skin. It contains neem with its antibacterial properties. It clears the acne, excessive oil secretion and dark spots. It also minimizes the pigmentation and blemishes on your skin. As a result of this kit, you can get a clear spotless complexion. Men who're suffering from acne problem can use this facial kit once in 15 days.
Price: 200 rupees for 50 grams
7. VLCC Party Glow Facial Kit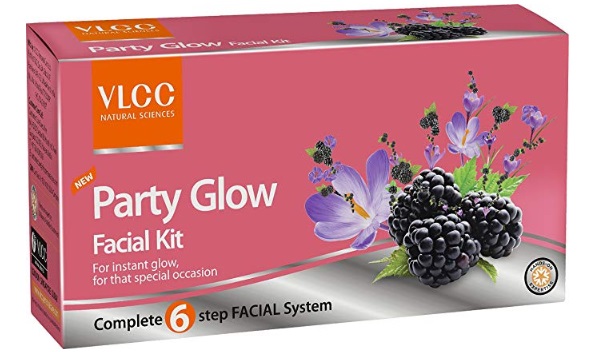 VLCC party glow facial kit is for instant glow and radiance. Men who would like to have good glow on the skin can try this get. This is not extremely suitable for Acne prone skin and very oily skin. but for normal to dry and combination skin, it's ideal. It lightens your skin tone and makes skin beautiful. The party glow facial kit contains four sachets – Indian Berberry Face Scrub, Saffron Massage Gel, Snigdha Face Cream and Insta Glow Face Pack.  It gives you glowing skin within one facial Session.
Price: 250 rupees for 60 grams
These are the facial kits from VLCC for men. Hope we have helped you out in choosing the best facial kit for you according to your requirements and skin issues.