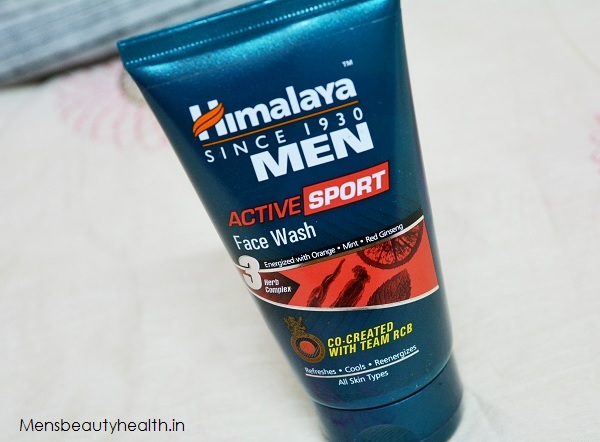 Himalaya men active sport face wash is the latest addition in the men's skin acre range by Himalaya. This face wash is co created from the RCB Royal Challenger Bangalore. You may have seen Virat Kohli doing the promotional ad.This is for men who stay outdoors and hence the pollution and skin problems that he faces are tackled by this face wash. The face wash is rich in the ingredients like red ginseng, orange and mint etc. So, read on my Himalaya Men Active Sports Face Wash review to know how this face wash fared for me in summers.
Price of Himalaya Men Active Sports Face Wash:
85 rupees for 50 g pack.        
Claims:
Himalaya Men Active Sports Face Wash is the India's first-ever face wash co-created with the Royal Challengers Bangalore – RCB. This Himalaya Men Active Sport Face Wash, a soap-free, herbal formulation, specially designed for men with an active lifestyle outdoors.
The face cleanser removes oil, sebum, sweat, and dirt to re energize, refresh, and brighten men's skin.
It also gives lasting freshness with its rich woody fragrance and deep cleansing action.
It gives a cooling and soothing effect on skin.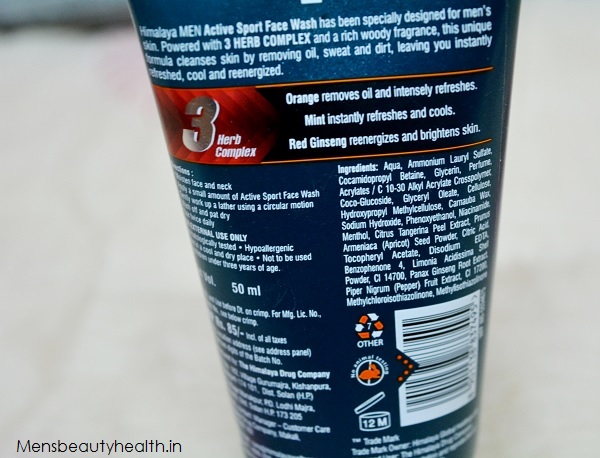 Ingredients:
Major herbals ingredients are Mint, Orange and Red ginseng.
Red Ginseng is a potential antioxidant and skin conditioning agent that hydrates and regulates melanin synthesis for healthy and bright skin.
Orange effectively rejuvenates by removing excess oil, resulting in glowing and toned skin.
Mint is a natural cooling agent with soothing properties that helps refresh the skin.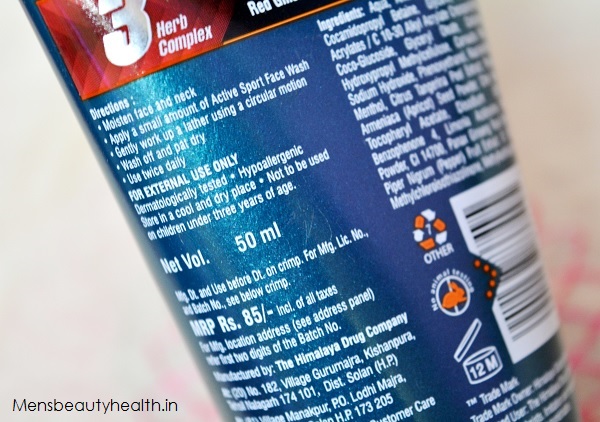 Experience with Himalaya Men Active Sports Face Wash:
The face wash is packaged in a nice green color tube with the red lettering. The oil clear neem face wash also had the similar packaging with green tube. The face wash is red gel like in color. It looks like this due to the red ginseng and the orange extracts.
It also smells citrusy like with a distinctive citrus like smelt due to mint and orange. The color is also nice. I need to scoop out only a tiny drop of this face wash and it produces active lathers. This means that this face wash produces plenty of lathers due to its gel like formula. There are no granules etc in this face wash. It's just the reddish orange colored gel of this cleanser.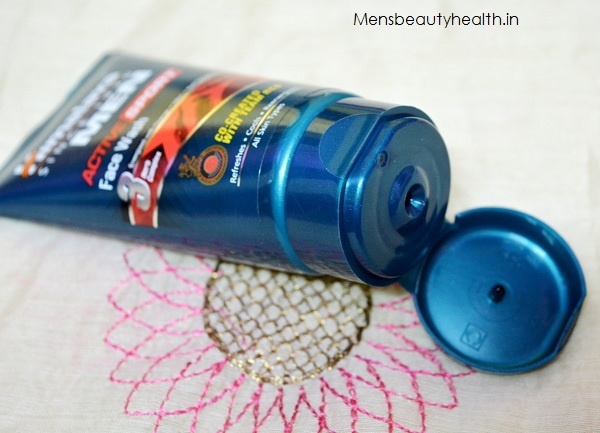 How to use this:
When I apply this on the face, it feels nice with its smell. I rub my face cleansers for only 15-20 seconds so that they can dislodge the impurities. It gives mild cooling sensation as well. Guys who stay in outdoor, tend to have more impurities, dust etc on their faces. These days, the pollution in the cities is so high that even if your face is squeaky clean, you will return with a dirty face at the end of the day. Moreover, when your skin is oily, then the greasiness will attract a lot of dust, dirt, smog etc. I also liked the Himalaya Intense Oil Clear Lemon Face Wash for Men, I have reviewed that too and you can read that.
Results:
This facial cleanser manages to remove all of that. My face appears smoother and squeaky cleaner after using this face wash. I liked that this will not dry the skin post the wash and also does not create too much foam which could strip the natural oils and hence, the skin get dry. 
This has the right pH balance and right amount of hydration etc, hence I feel that this Himalaya Men Active Sports Face Wash is suitable for almost all the skin types that we guys have. For sensitive skin too, I feel that it will be not skin irritating but would rather be gentle.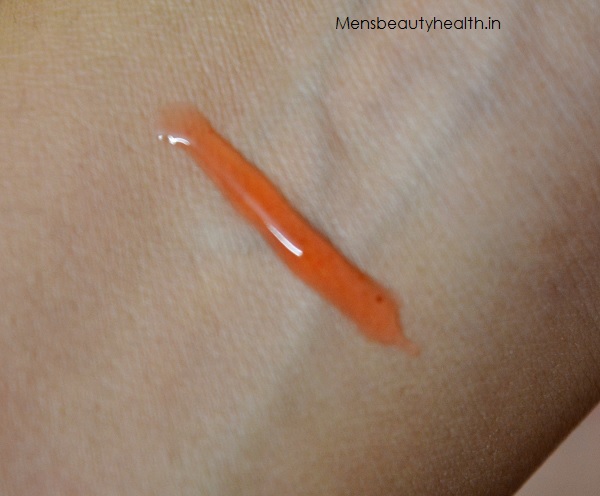 This Himalaya Men Active Sports Face Wash contain 3 major ingredients like the mint, Orange and Red Ginseng. Mint is known to eliminate the bacteria and make the skin appear fresh while orange makes the complexion brighter and also soothes the skin. For oily skin, ingredients loaded with Vitamin C are extremely beneficial. So, this face wash has mint and orange which is highly beneficial or oily and acne prone skin. Now another ingredient that we have is Red Ginseng which is high in anti oxidant properties.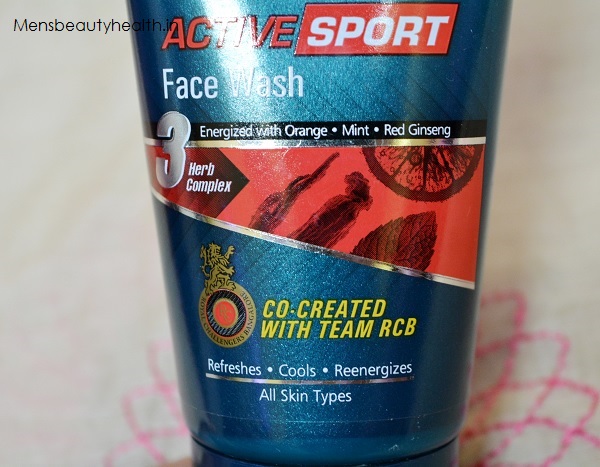 Emami Fair and Handsome Instant Fairness Face Wash
8 Best Anti Pimple and Dark Spot Face Wash for Men
Pros of Himalaya Men Active Sports Face Wash
Packaging and tube of this face wash is good and easy to use
It cleanses the skin nicely
There are no oils or grime etc on the skin after using the face wash
There are no skin irritating harmful ingredients that could irritate the skin
Skin feels really clean
Nice woody citrusy smell
Gel like texture
Can be used by oily skin and dry skin as well
Cooling and soothing sensation
Cons of Himalaya Men Active Sports Face Wash
None as such!!
But there was no improvement in the pimples on the face.
Rating Himalaya Men Active Sports Face Wash: 4.5 out of 5
"Himalaya Men Active Sports Face Wash is an affordable and good face wash for men. This is suitable for all the skin types and will not leave the skin feeling dry .The face wash is good for everyday use but I feel the same was with the case of the Himalaya Men pimple clear neem face wash so, I feel if you have oily skin then you can try that face wash too."
Have you used this Himalaya Men Active Sports Face Wash? How did you like this?