Nivea Men All in One Face Wash Review, Price, How To Use: Hi guys, we men need skin care too. Most of us will just use soap and water on their face but honestly, that can ruin the skin in the long run. I have myself seen the positive changes in my skin after I have started using facial cleansers as they are not that harsh on the skin like the way soaps are. I have recently used a new men's face wash which is Nivea men all in one face wash, The face wash ad has Arjun Rampal in it and since this targets the impurities, pollution etc that damages the skin, I was keen on trying it. Earlier I had also used Pond's men pollution face wash which was also good. But since I like to try different products now, I got this Nivea men all in one face wash.
Price of Nivea men all in one face wash: This is priced at 99 rupees and can be bought from online, shops, malls etc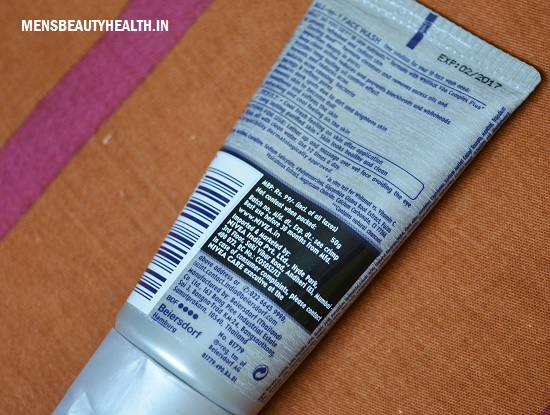 Experience with Nivea Men All in One Face Wash
The face wash is packaged in a normal tube packaging which is easy to use, travel with and to keep in the bag like your gym bag, travel bag etc. The face wash is thick and has a turbid, thick consistency which makes you feel like you won't need much which is so true with this Nivea men face wash. This bears a nice masculine and tangy smell like that of citrus fruits and is very refreshing a swell.
To use this, I take only a little drop of it and will first splash my face with clear water. Post which I just rub the face wash between my palms and then rub that all over the face. I like to concentrate more on my T-zone since that is oilier and needs to get rid of the sebum, dirt, oils more. So, after rubbing this face wash, I will then rinse the face with some clean water and pat dry my face with a hand towel. This face wash does not lather too much like those gel face washes, Yet lathers effectively to clean the skin thoroughly. By the way, while I am using this, I feel that this makes the skin cool by the cooling ingredients in this. The feel is really nice when you come tired and your face wash energizes the skin.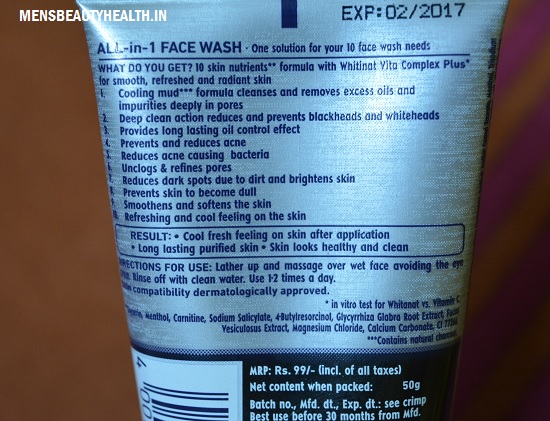 Results: After cleansing my face with this Nivea face wash, the instant thought that comes to my mind is that the face wash has made the face brighter and very clean looking. The oils that comes on my face gets reduced for few hours which is great since the oily skinned people knows how irritating can be when the skin feels constantly oily and greasy. Especially, in hot humid summer season.
The skin brightening properties of this Men face wash is good for all the season I should say. For oily skin men, this will be a good everyday men face wash that can be tried. The price is very affordable which makes this a favorite for many college going boys too. Moreover, the quantity needed for one time use is also not that much so this will last long.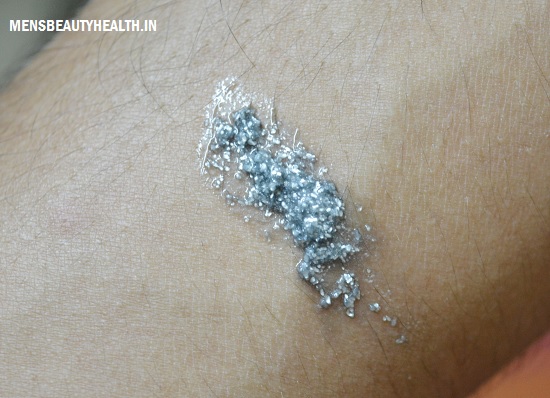 Now that I am saying that this face wash is good for the oily skin, I also feel that this may not be superb for dry skin. The reason being the formula which may be less hydrating for dry skinned men. Like for dry skin, we need more moisture but here this makes the skin feel matte, so, I am not sure, if men with dry skin will like it or not. This will also work on the acne prevention due to the  acne treating ingredients in it.
Pros of Nivea Men All in One Face Wash:
Packaging is okay and very easy to use.
Scent is okay not very strong or overpowering
Little quantity is needed for a single wash
This makes the skin oil free and matte
Cleanses the impurities well and skin feels fresh
Travel friendly packaging
Brightens the skin after the wash.
Price is inexpensive that makes this very affordable.
Helps to control the oils and grease for sometime
This is great for oily skin to normal skin
Cons of Nivea Men All in One Face Wash:
This may not be as good for dry skin as it is for oily skin.
Rating: 4 out of 5
This Nivea Men All in One Face Wash is ideal for men with oily to normal skin or even for the combination skin or sensitive skin. This cleans the skin very well and removes the deep rooted dust, dirt, impurities, oils etc but this may not be moisturizing for dry skin. The affordable price is good for even the college boys on budget who are in search of a good face wash for men.