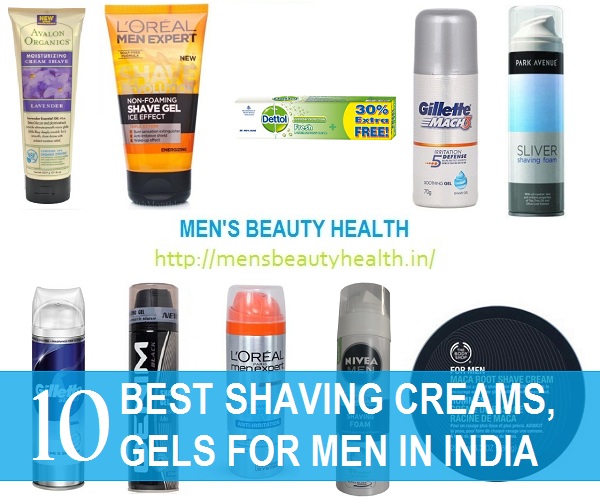 Best Shaving Creams for Men in India
Many men would like to keep facial hair like the beard and moustache but many would prefer being clean shaven. Shaving is the preferred method for men to get rid of the facial hair. There are razors, electric savers that can help men to get a clean shaven look by getting rid of the facial hair, though temporarily. At times, the process can be not so smooth since the facial hair on men can be hard and thick, which may not get cut by the razor blades easily hence, smoothen the shaving process, you need a shaving cream, shaving gel or shaving foam. All these formulas may be different but their job is to ensure that they produce adequate lathers which make sure you get a close shave and no irritation. Shaving products also softens the hard hair strands as a results you feel no irritation, burn, redness or cuts. Moreover, your razors don't get blunt as often.
Top 10 Best Shaving Cream for Men's Face in India (2022)
Like I mentioned, good shaving cream or gel for men will also make sure your shaving is irritation free and rashes free. At times, you may have experienced some burning sensation, redness etc. So, here we've compiled a list of the best shaving products for men like the shaving creams, gels and foams for men in India.
1. Dettol Shaving Cream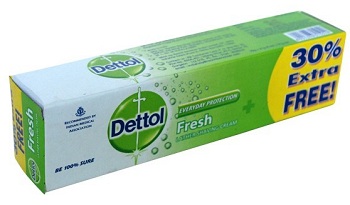 Dettol is known to make antiseptic hand wash, body wash, soaps etc and now Dettol also makes shaving creams for men. This shaving cream has a fresh fragrance and a formula that gives a nice and easy shaving experience. Take little bit and apply on the skin where you want to shave. Then use hand razors or electric razors to remove the hair.

After the shave, you must also use the aftershave lotions and here is the list of the best After Shave lotion for men in India. 
2. Nivea Sensitive Shaving Foam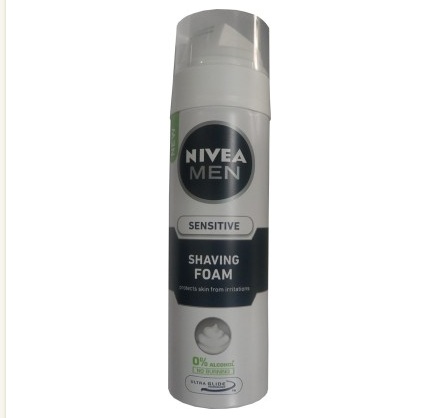 Nivea Sensitive Foam is ideal for itchy, painful irritating skin. This shaving foam for men is enriched with vitamin E and chamomile. Chamomile is an antioxidant and skin soothing ingredient. This is why this foam will enhance the shaving experience and also soothes the redness and minor cuts that frequently men get while shaving. Vitamin E on the other hand, gives immense moisture and keeps the men's rough skin smoother after shaving. This shaving cream also leaves a faint whiff of refreshing scent after the shave is completed. This Nivea shaving foam for men will also prevent the razor bumps. It's the best men's shaving cream for the ingrown hair as well and sensitive dry skin.
You can also read about these tips to prevent razor bumps and burn while you shave.
3. L'Oreal Paris Men Expert Shave Foam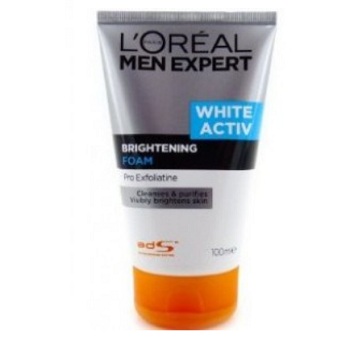 Irritation while shaving is commonly seen but that can be prevented using a shaving cream which has the Anti-irritation features. This L'Oreal Paris men Expert shaving foam is little bit costly for 700 rupees but is worth it. It hydrates the skin and prevents the razor bumps, hence, one of the best shave creams in India. It makes the razor glides nicely on the skin contour so that the skin gets free from the unwanted facial hair without any hassles.
4. The Body Shop for Men Maca Root Shave Cream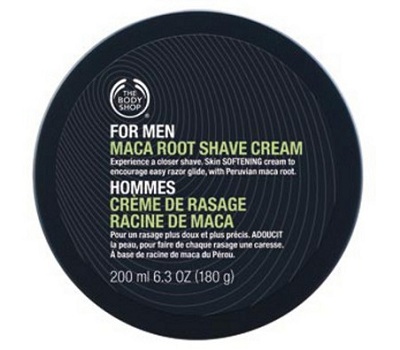 The Body Shop Maca root shaving cream is for men, who would like to get great shaving experience with just a matter of few minutes. This is the best shave cream for thick and rough hair. Because, it's loaded with ingredients like Maca root extracts, Brazil nut,  Glycerin, Aqua, Sesamum Indicum Oil and Bertholletia Excelsa Nut Oil. It makes the razor go over the skin contours properly and quickly. This works to soften the hair strands, so that they can be cut easily and there are no razor bumps, pain, irritation and discomfort. Afterwards, this shaving cream is good for the skin as it smoothens and moisturizes the skin.
5. Avalon Organics Lavender Moisturizing Cream Shave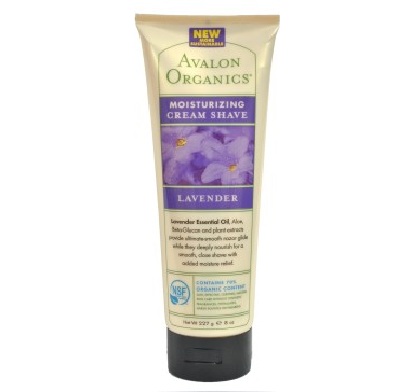 This shaving cream has the lavender extracts which are known to cool and soothe the skin. This is good for dry skin that gets itchiness and rashes after some time.
You must also read about the best shaving razors for men in India which helps you in the process.
6. Park Avenue Shave Foam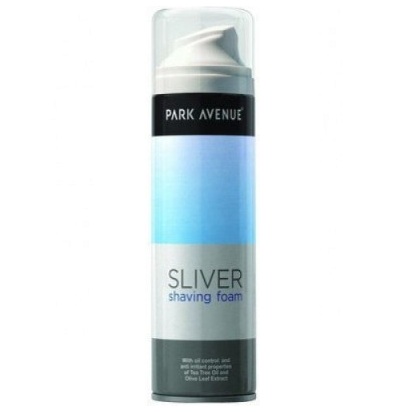 Park Avenue makes some very good products for men like deodorants, talc etc. This foaming cream is for men and is enriched with olive oil, aloe vera gel and jojoba oil which nourishes the skin and moisturizes post shaving. It's suitable for oily skin too. You should also take a look at this post, that gives you the list of best electric shavers for men in India. An electric shaver saves the time and is like an investment that you can make.
Best Shaving Gels for Men in India
7. Gillette Mach3 Irritation Defense Soothing Gel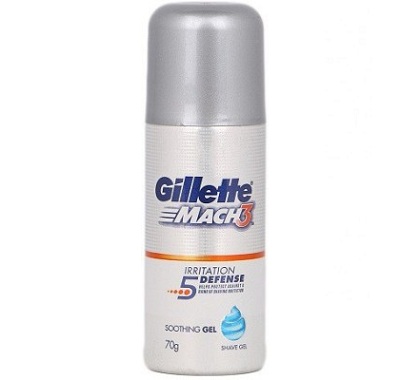 Gillette not only makes razors but good quality shaving creams, foams and gel as well. This Mach3 Irritation Defense soothing gel primarily does skin soothing and irritation free shaving for men. This also has skin cooling properties which cools the skin so that the burning sensation is not there. Considering this, it's the best shave gel for men.
8. Gillette Series Pure & Sensitive Shave Gel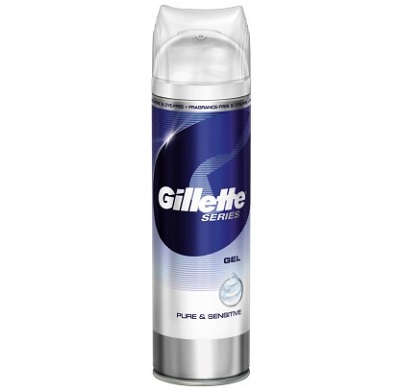 Another shaving products for men from Gillette. This shaving gel is enriched with skin hydrating and softening emollients. It minimizes and prevents the redness, tightness and cuts. The shaving gel lathers to make thick foam which softens the hair. The lubricating ingredients in this will make the razor slither properly. It also helps to get a close shave for a smoother skin. This shave gel is fragrance free and free from the harmful dyes.
9. L'Oreal Paris Men Expert Energizing Shave Gel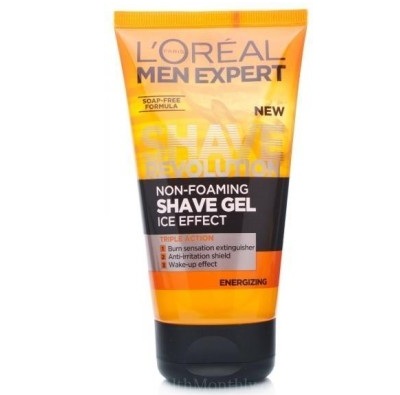 A non-foaming formula of this shave gel is enriched with glycerin and a cooling ingredient which makes it ideals shaving gel for men in summers so that the skin feel smooth and cool. It can also be used for the pubic area, by the way.
10. Denim Shaving Gel Black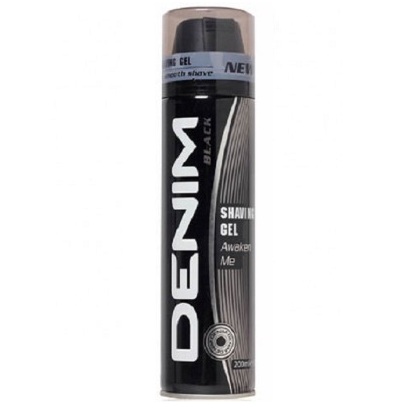 Denim shaving gel is also an ideals having gel for men which creates thick satiny lather which makes the razor blades glide on the skin contours without any problem. This ensures a smooth and pain free shaving. This has a skin awakening fragrance that revives the skin and senses.
So, these are the best shaving creams for men in India and the list also includes the gels, foaming creams etc that can make the shaving experience comfortable and mess-free.