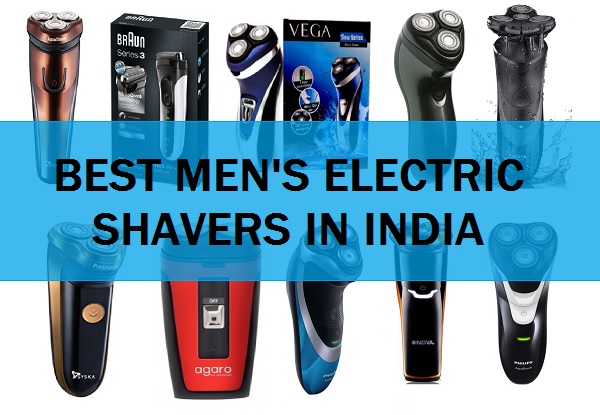 Best Electric Shavers for Men for beard that are available in Indian market: (2022)
Grooming and hygiene is important even for men. Shaving is essential for men and I know almost each one of us struggle with shaving as every 3-4  days the stubble comes and we need to get rid of it.  A lot of us likes to keep the stubble and would just trim it but a lot will just prefer to be clean shaven. There are razors and other stuffs that can help you keep the clean shaven look. Men who prefer quick and easy shaving can have the electric shaver which can take only few minutes. You just need to use the foaming gel etc and then use the razors. When trying to choose from the thousands of models of razor from the market, you need to choose the best as per the price. In this post, I have compiled this list of the best electric shavers for men. Electric shavers are rather easier to use and also saves time. They are more like the one time investment that you need to make. So, if you are thinking about how to choose the best electric shaver or razor, then this post can be helpful guys.

Top 10 Best Electric Shavers for Men Available in India (2022)
An effective electric razor is ideal for the everyday use to groom like keeping the eyebrows in shape if you have unruly hair. But what are the factors to consider when choosing an electric razor? There should be comfort, ease of cleaning, closeness of the shave given. So, let's see which are these electric shavers.
1. Philips AT610-14 Aqua Touch Electric Shaver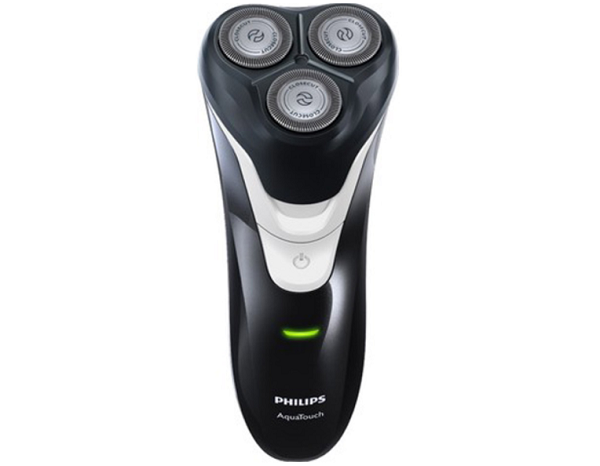 Philips AquaTouch  electric shaver is easy to use with the shaving gel or foam for ensures a quick shaving experience and it can also be used dry for ease and comfort. The Aquatec seal on the shaver machine makes it 100% waterproof, so you can worry freely use it in the shower with your favorite shaving gel or foam. Shaving gels and creams give extra lubrication and they also soften the beard and moustache hair so that when you use the shaver they get removed faster and gives a close shave. You can easily wash the shaver head under the water and it has these CloseCut blades which glide gently for a smooth and close shave. The blades in this shaver like most of them have the rounded edges that glide smoothly on the contours of the facial skin. It comes with a 2 years warranty and it recommends replacing your shaving heads every 2 years. It gives you a 30 minutes charge once fully charged. The shaver handle has an ergonomic grip with an anti-slip coat.
Do check the: Best Shaving Creams, Gels and Foams in India
2. Vega Mr. Cool Electric Shaver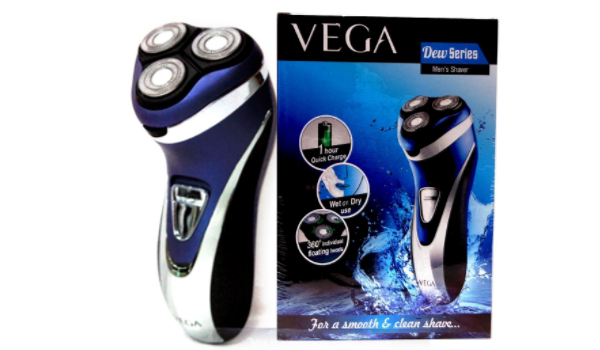 Vega Mr. Cool electric shaver has a triple rotary shaver head that gives you an ease of instant dry shave or wet shave with foam. This is a waterproof shaver has three specifically designed stainless steel circular blades with the floating heads to lift hair and cut comfortably for a complete close shave. It has a unique feature of 1-hour quick charge with the 45 minutes operation time. Also this Vega shaver comes with a pop-up trimmer that trims the tiny hair and gives a smooth feel. The ergonomic design of this shaver helps to hold it easily while you use it.
Best Tips for Smooth Shave for men
3. Philips AT600/15 AquaTouch Wet and Dry Electric Shaver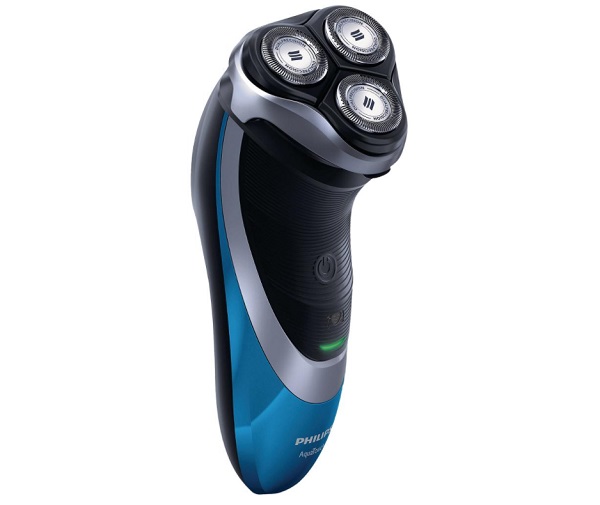 Philips AT600/15 Aqua Touch electric shaver is ideal for the wet and dry use. This Aqua Touch shaver works well with the shaving gel or foam. The close blades are great for the smooth shave which help to make the skin smother and softer. This also gets rid of the dead skin cells. The performance is suitable for 2 years. It is charged for 30+ minutes of cordless power which is used when the device is fully charged. It has a unique ergonomic grip for extra precision and full control. The handle of the shaver has an anti-slip grip and coating that gives full control on the device. Price of this men's shaver is also good as this is very economical and will last long.
4. Nova NAS – 740 Aqua 4D Gyro Flex Wet n Dry Electric Shaver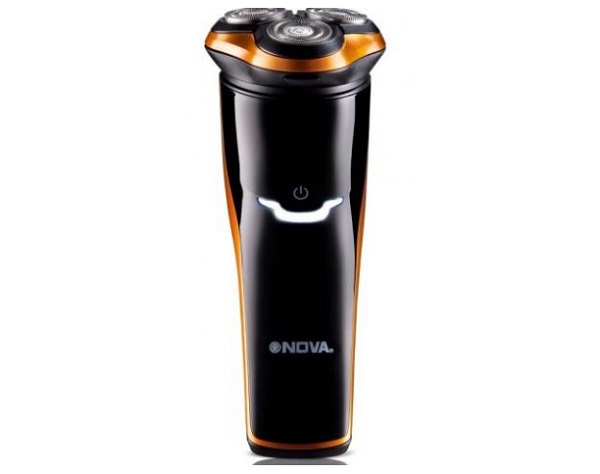 Nova NAS – 740 Aqua 4D Gyro Flex Wet n Dry Electric Shaver works in both dry and wet condition. This aqua touch shaver is waterproof hence, there are no chances that you will get shock or anything like that. It has a gyro flex technology which gives more comfortable and close shave than any other shaver. This shaver comes with self sharpening blades which means that the blades last really long for up to 3 years. The body is designed for egronomic grip that ensures complete control. This shaver also comes with unique super-lift and cut technology which is tough on hair and smooth on skin.
Best After Shave Lotions for Men in India
5. Agaro Pro Shaver WD-651 Rotary Electric Shaver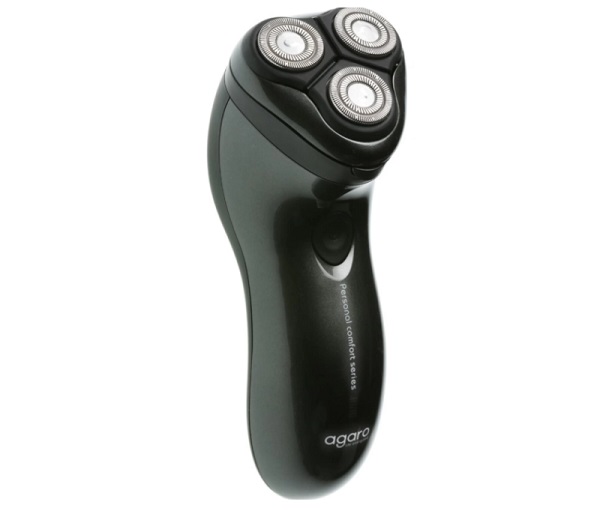 Agaro Pro Shaver WD-651 Rotary Shaver is suitable for the everyday use. This electric shaver has the triple rotary head of this shaver gives you close and clean shave within few minutes. It also has the self-sharpening technology that keeps the blades sharp which makes it last for long time. You can use it for thirty minutes once it is fully charged. It is also waterproof that can be used for the men's grooming. It is very economical and suitable for men.
6. Nova NAS 730 Aqua 4D Wet & Dry Electric Shaver for Men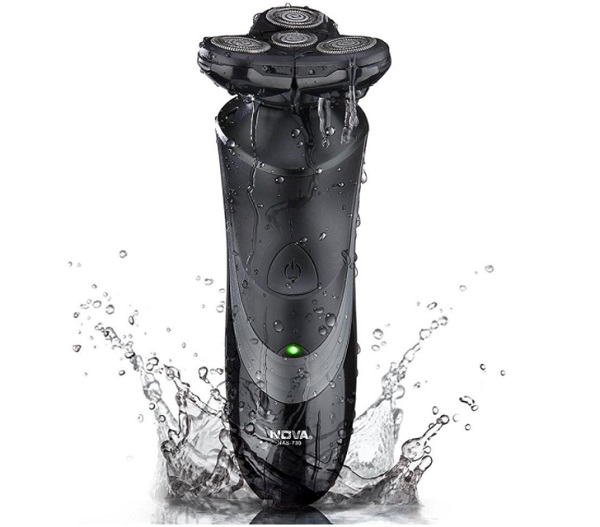 Nova NAS 730 Aqua 4D Wet & Dry Shaver is also a cordless Shaver for men which is also rechargeable. This trimmer which can be used to trim the beard or mustache in case you like to keep the stubble. The electric shaver has a waterproof and washable body and is used easily. It comes with 1 year of Nova India warranty and is quite affordable I would say for 1699 rupees.
7. Syska SH0371 Aqua Shave Rotary Electric Shaver 
Syska SH0371 Aqua Shave Rotary Shaver has the 360° Rotary Shaver along with the high precision and ultra-thin shaving heads for a close, smooth and comfortable shave. It gets completely charged in 8 hours and gives a work time of 60 minutes. Not bad, I would say!! The washable body is waterproof and is quick to clean it.
8. Braun Series 3 3020s Electric Shaver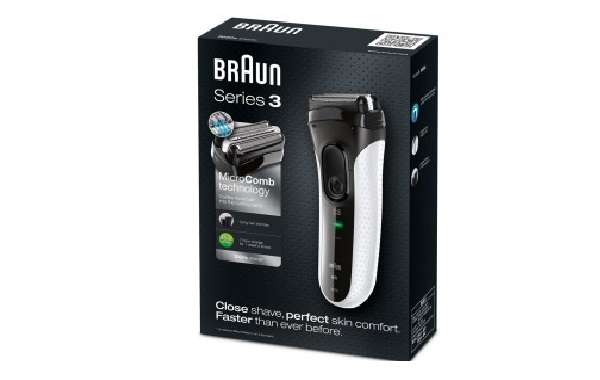 The Braun Series 3 3020s Shaver has featured two rows of fine, evenly spaced grooves that surround an independently moving middle trimmer. This picks more hair in one stroke and gives a smooth finish. The Twin foils with an integrated middle trimmer shave progressively closer and smoother. It cuts even the smallest of the hair nicely for a smooth shave for men. The Triple Action Free Float System has three independently moving cutting elements that adapts to the facial contour. It has the rechargeable Ni-MH battery. It gets fully charged in 1 hour and gives a shaving time of 45 minutes. So, once you fully charge it, it can be used up to for 10 shaves.
9. Agaro Two-Head Rotary Electric Shaver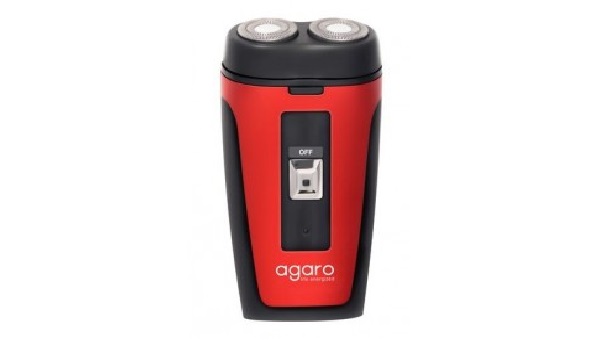 Agaro Two-Head Rotary Electric Shaver has a unique cut technology that takes care of the facial skin. It takes care of your face and neck at every single step. It is voltage is 100-240 V / 2 W. Shaving head types: 2 Rotary Head For better shaving. The blade is a Self Sharpening Blade and it is a cordless shaver. It is very inexpensive for rupees 750 only but this is the discounted price and many online sites are giving huge discounts. So, guys if you are looking for cheap and not expensive men's electric shaver then do try this one.
10. SYSKA SH0360 Electric Shaver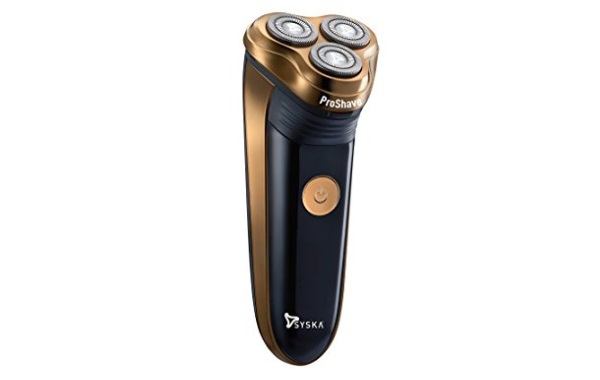 The shaver has a 360° rotary shaver, high precision and ultra-thin shaving heads for a close, comfortable shave. It has the double track design which increases 50% touch area and shaves more quickly. It gives a charge time of 60 minutes once it gets completely charged.
So, guys these were the best electric shavers and razors in India for men. Have you used any of these? Which is your favorite?