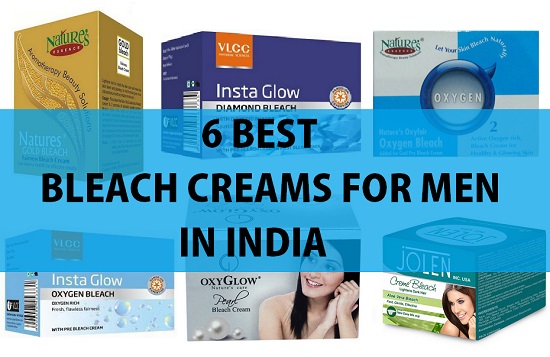 6 Best Bleach Creams for Men in India: Bleaching is a treatment which is done with bleaching creams to hide the dark unwanted hair. This process will match the unwanted hair with your skin's natural color, hence they get invisible nearly. Therefore, this process will results in two things, one is the fairer looking skin complexion, then secondly reduced sun tan and increased skin clarity. So, guys if you to wish to bleach your unwanted facial hair, to look fair and glowing then, there are some best men's bleach cream in India like from the top brands. Let's have a look:
Benefits of Skin Bleach for Men
Skin bleach helps to discolor the facial hair that are dark so post bleaching your skin, it'll look clean and clear.

Bleaching will also reduce marks and blemishes on the face.

Bleaching for men helps reduce the oiliness of your skin.

You can also get rid of the sun tan by bleaching the skin regularly.

Make sure you apply skin bleach on your clean shaven face to avoid bleaching the moustache and beard hair.
6 Best Bleach Creams for Men in India
Before, sharing the list of best bleaching cream for men, we would like you to know the process following which you can apply bleach yourself at home. So, please read here about how to apply bleach creams at home.
1. Nature's Essence Gold Bleach Cream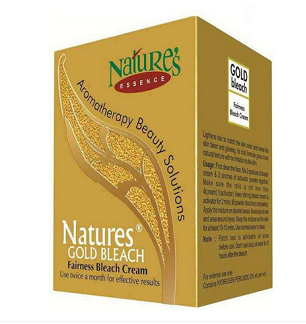 Nature's Essence Gold Bleach is wonderful for all skin types. It'll ighten those unwanted facial hair and also reduces the darkness due to tan. The easy to use bleach cream can be applied at home yourself by following certain instructions. Instructions are also mentioned on the pack. It makes the facial hair invisible thereby, your complexion looks lighter. A 200 g pack of this VLCC gold bleach cream is for 195 rupees. This pack will really last long hence you can try it.
For oily skin, you can atek a look at the best bleach creams for oily skin in India here.
2. VLCC Insta Glow Diamond Bleach Cream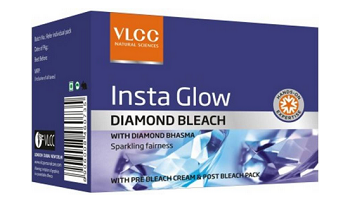 Diamond bleach is good for all skin types especially mature dry skin. Diamond bhasma or ash used in this bleach cream is ideal to get rid of the dark hair strands on your face. This will help you get fair and  glowing. This VLCC diamond bleach is for men and costs Rs.130. By the way, if your skin is sensitive, then skip this and go for fruit bleach creams. It also comes with Pre-bleach and Post-bleach cream. It's an effective bleaching cream which also works on wrinkles because of the diamond ash.
3. VLCC Insta Glow Oxy Bleach Kit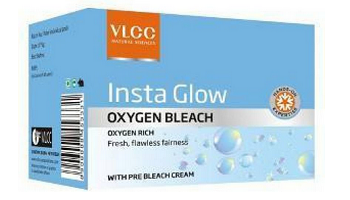 VLCC Oxyglow Oxy bleach is an amazing skin bleach known to boost skin layers with the nascent oxygen. Your skin feels fresh and a lot healthier after using oxy bleach cream. Actually, the primary motive of oxy bleach creams to helps skin get rejuvented from dullness. So, when used once in 2-3 weeks, it helps to revive your dull, tanned and tired skin. If you have dull and lifeless skin, you can rely on VLCC oxy bleach to cover the dark facial hair. It is priced at Rs 330. Please note that prices can change over the time. It's the best bleach cream for men and women in India.
4. Oxy Pearl Facial Bleach Cream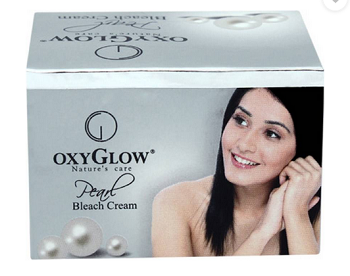 Pearl extracts are also considered good to increase the fairness and to whiten the skin naturally. This Oxyglow pearl bleach cream can be used by men as well. You can try this bleach once in a month. Doing so, will cure the dullness and also is good for oily to acne prone skin. This men's bleaching cream is priced at Rs 240.
5. Nature's Essence Oxy Fair Oxygen Bleach Cream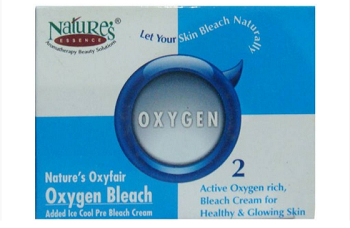 Natures Essence Oxy Fair Oxygen Bleach has the natural ingredients and it also acts like a natural skin exfoliator. It will cover the facial hair instantly and furthermore helps in preventing acne and brightens the skin too. This bleach is good to cure the pimple marks too. You can get this for 250 rupees.
6. Jolen Aloe Vera Bleach Cream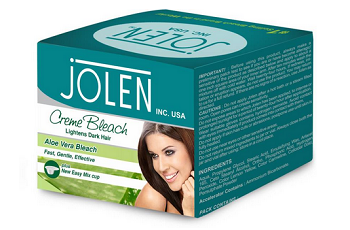 Jolen Mild Crème Bleach formula is especially for sensitive skin type. If your skin is sensitive and you need to use a bleach cream, try it. With aloe vera in it, it doesn't irritate the skin, Rather helps to freshen up the skin and calms the rashes. Moreover, this is also ideal for the blackheads and whitehead elimination. It can be used once in 15 days to one in a month. It's for 350 Rs. for 250g.
This is the list of the best bleach creams for men that are available in India. Have you used any of these? Which is your favorite men's bleach cream in India that you would like to recommend to others. There is one more option which is Saka for men bleach cream, but we tried it and didn't like that as much but still you can try it, if you wish.