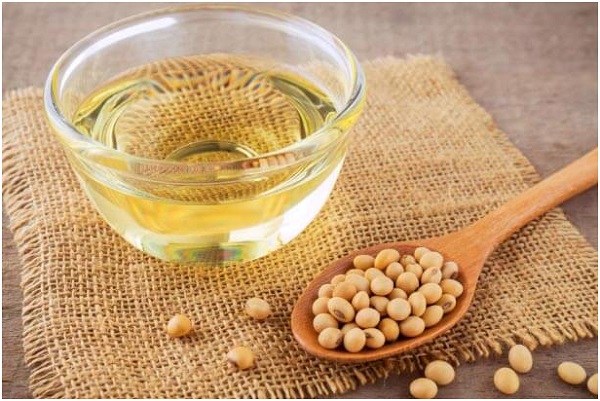 Soybean oil is getting popular day by day in the urban India due to its wonderful health benefits. Traditional cooking oils like mustard cooking oil, peanut oil, ghee etc can be healthy but contains fats that make you gain weight, this is why oils like rice bran oil, soybean oil, sunflower oils are gaining the trust and popularity amongst the health conscious people. What is Soybean oil? How it is made? What are its health benefits? We will be answering all that along with this exclusive list of the best Soybean oils available in India.
Soyabean oil is also a vegetable oil that is extracted from the soybeans. It is widely used cooking oil in various parts of the world. In recent times, its use has doubled, thanks to its benefits. As compared with the other vegetable oils, this oil is considered healthy and can also be blended with other healthier versions of the oils. The oil contains good amount of Mono Unsaturated and Poly Unsaturated Fatty Acids along with the essential minerals and vitamins.
Health Benefits of Soybean Oil
Soybean oil is known to control bad cholesterol levels and hence, reducing the risks of the heart diseases like heart attacks, atherosclerosis and other heart conditions. It has omega-3 fatty acids that reduce bad cholesterol.
Soybean oil also helps to cure the Alzheimer's Syndrome. This oil has high levels of vitamin K that improvises the brain functioning.
Intake of Soybean oil also results in the improvement of bone health by making them stronger. The soyabean oil has good amount of calcium and vitamin K. Eventually, it also helps in the prevention of the osteoporosis.
Omega-3 fatty acids and vitamin K is also linked with the improvement of the eye sight and prevention of macular degeneration and cataracts. It also gives relief in the dry eyes.
Best Soybean Oil Brands in India
Now, after the benefits of this oil, it's time for the list of the top Soybean oils for cooking available in Indian market.
1. Fortune Soyabean Oil
Fortune Soya Health Oil is one of the best oils for cooking and popular too. The soyabean oil contains zero cholesterol and free of the trans fats. It maintains strong bones. Its vitamin K and Omega 6 fatty acids help in improving the vision and prevent the cataract also. Moreover, oils like this aids in the removal of bad cholesterol.
2. Dhara Soyabean Oil
Dhara is a well known and trusted brand that needs no introduction. Dhara makes so many oils like the mustard oil, vegetable oil etc and this soybean oil is also one of the oils that Dhara makes. This oil has a low absorbing feature that makes sure that the oil is absorbed less in the food and hence, you consume lesser oil. It is appropriate for all types of cooking.
3. Sundrop Nutrilite Soyabean Oil
Sundrop as a brand makes heart healthy oils like Rice bran oil, sunflower oil and a blend of 2 different oils to make sure that you get different types of good fat and also ensures the removal of unhealthy cholesterol. This soybean oil too is made with the technique that does not use chemicals and adulterants.
4. King's Refined Soyabean Oil
King's Soyabean oil comes with Vitamin A, D, E and omega 3, 6, 9 helps in increasing good cholesterol and decreasing bad cholesterol in body. It also leads to a healthy heart and decreases the chances of heart attacks, Strokes and hardening of arteries.
5. Saffola Active Edible Oil                                  
Saffola is a popular brand that makes cooking oils. This oil is a blend of 2 oils like Saffola active is a unique blend of 80% refined rice bran oil and 20% soybean oil. It is a healthy blend that can give you the benefits of both the oils. Rice bran oil has many anti-oxidants that are good for the heart while soybean oil has the antioxidants such as vitamin E, omega 3 fatty acids and vitamin k. The Losorb technology ensures a lower absorption of oil in your food.
6. Nature Fresh Soyabean Oil
Nature Fresh is a brand which is very trusted for their wheat four. Their Soyabean oil is pure and free of the chemicals and additives like cheap oils or fillers. It absorbs less in the food that you prepare, hence you get the benefits of the oils plus you eat less oil.
7. Anupam Lite Soyabean Oil 
Anupam Lite Soyabean Oil is exacted by a genuine technique. Soybean seeds are cracked and then their moisture content is adjusted. After this, they are rolled into flakes and solven-extracted to produce soybean oil. The oil thus produced is pure and free of the chemicals. The oil has a high smoke point this is good for the everyday cooking and deep frying as well.
So, these are the best soybean cooking oils available in India. Have you used soybean oil before? Which is your favorite brand? Do share in the comments. Don't forget to check out the best sunflower oils in India and best rice bran oils in India.