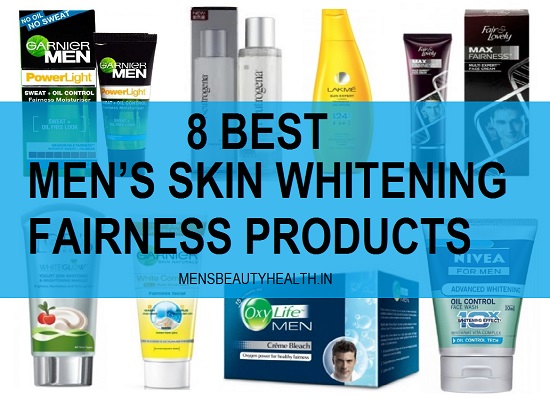 Best Top Men's Skin whitening Fairness Products for Men
We live in a time, when men too wish to get fair and even toned skin, so, what can we do? They can use fairness creams and products which can help to whiten the skin and brighten the skin. Skin whitening products can be in the form of fairness face washes, soaps, fairness skin creams, face scrubs, facial packs and masks etc. A fairer and brighter looking skin is liked by a lot of guys especially when the guys have oily and dull face. Oiliness is also one of the causes why men's skin looks blemished, dark and dull.
8 Best Top Skin whitening and Fairness Products for Men (2022)
1. Garnier Men Power Light Oil-Control Moisturiser
This is one of the effective oily skin face wash for men in India. As we said that oiliness is also one of the causes due to which the skin becomes dark looking. Hence, this will be good to control the oils and to get rid of the oils from the face. This is non sticky and light weight that will not make oily skin feel oily for couple of hours. But this moisturizer gives adequate moisture to the skin. This skin fairness product is for 125 rupees in India. Best oily skin creams and moisturizers for men

2. Neutrogena Fine Fairness Toner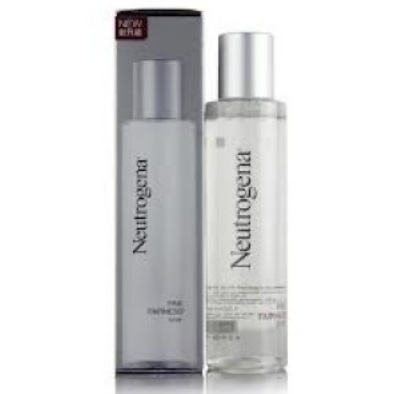 When you wash your face, the next step should be applying a suitable skin toner. Since, the skin toners will help to shrink the skin pores and also takes away the dirt, oils that are left behind even after the facial cleansing. This also gives fairness other than working like the toner. So, this will furthermore help your skin to get fairer and whiter. This fine fairness toner is for 125 rupees for a small pack.
3. Lakme Sun Expert Fairness + UV Lotion SPF 24 PA++
When you are thinking of getting a fairer skin complexion then the efforts won't last long, until you use a sunscreen, This is because the fairness that you have got will not last long unless you protect the skin. Sunscreen will also shield the skin from the harmful UV rays.  This Lakme sunscreen is rich in the lemon grass that heals the skin, cucumber which soothes and hydrates the skin. Moreover, this skin fairness product also has vitamin B3 which makes the skin tone fairer.
4. Lotus Herbals White Glow Yogurt Skin Whitening & Brightening Masque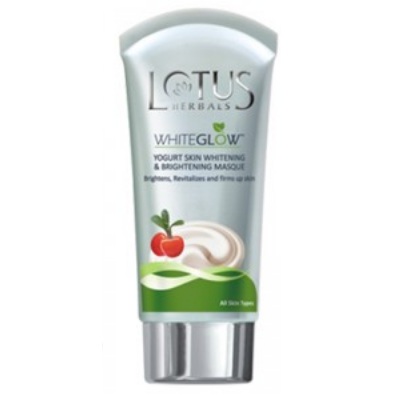 Using a fairness face pack for men or a facial mask will further help in booting the skin complexion. Skin looks a lot radiant and tightened when you use a face pack. This Lotus White Glow Yogurt Skin Whitening Masque is rich in the yoghurt proteins and enzymes that make the skin complexion lighter and fairer. This skin whitening face masque will take off the skin darkness, dullness and sun tanning. It's a good face pack for men's blemish free fair skin

5. Fair & Lovely Max Fairness Multi Expert Face Cream for Men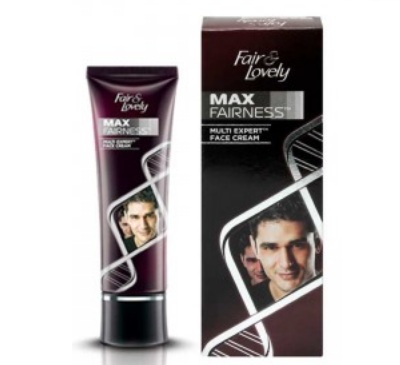 If you wish to use fairness creams than that will be great since this men's fairness cream will help you get an improved and brighter skin complexion. Moreover, the creams will also reduce the tanning. Therefore, the skin will naturally appear brighter. Fair & Lovely Men Max Fairness Cream is very affordable and men with oily and dry skin both can use this fairness cream for men. This has has sun protection hence, will protect your skin from sun damage.
6. Nivea Advanced Whitening Oil Control Face Wash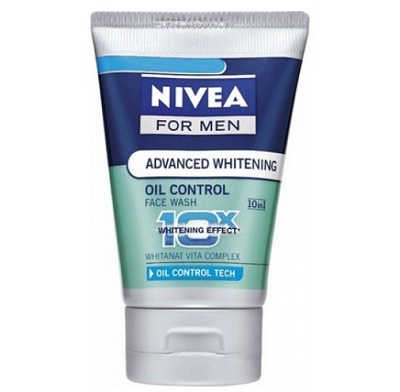 If too much oil is your major concern, this Nivea Advanced Whitening Oil Control Face Wash can also be used. This controls the oils and at the same time gives skin whitening too. This facial cleanser has 95% vitamin C which gives a major boost of fairness and skin brightening.
Other than these products you can also see some best homemade face whitening beauty tips for men.
7. OxyLife Men Creme Bleach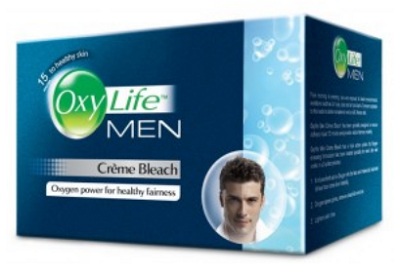 Skin Bleaching is also good when you wish to improve the complexion. Bleach will remove the skin darkness, sun tan and other blemishes on the men's face. Now a days, there are separate skin bleach creams being made for men. Like this Oxy skin bleach for men. You can bleach the skin once in a month or so but only when you are clean shaven.
Also check out the best bleach creams for men in India
8. Garnier White Complete 3 in 1 Fairness Facial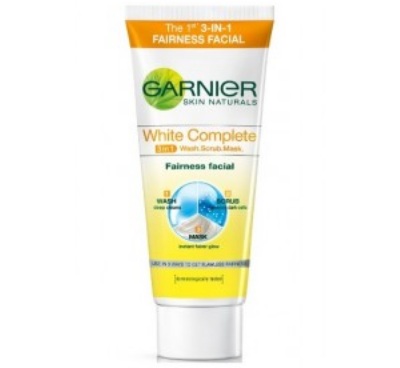 Men who need the mini facial at home can try this fairness product for men. Like this Garnier white complete fairness facial. This will cleanse the skin, scrub and also works like a face pack to tone and tighten the men's skin.
These are the best fairness inducing beauty products which men can try. Indian men should make sure that they protect their skin from the harmful UV rays.