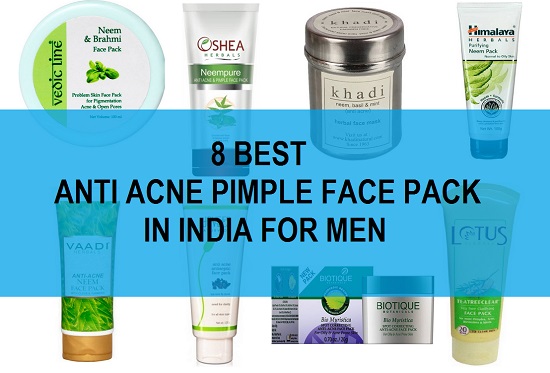 Best Anti Acne Pimple Control Face Packs with Prices
When you get acne and pimples on the skin then we get conscious of our appearance. This is why there are so many anti acne creams for men, pimple products etc which we can apply. But in addition to applying the anti acne face wash or scrubs, it is also good to use the anti acne or pimple control face packs. Then here are some face packs for acne and pimple control. You can use these face packs regularly so that skin gets clear and free of the pimples faster. The skin healing ingredients in these facial packs will aid in the removal of pimples. They minimize the inflammation and the redness of the pimples and acne. The pus, etc that gets filled in the pimples, such face packs for acne prone skin will also help to dry the pimple faster and heal them better. So, guys, here are the best anti acne pimple control face packs for men available in India.
Top 10 Best Anti Acne Pimple Control Face Packs in India (2020)
Let's see which are these acne control face packs available in India which men can use to avoid skin problems and blemishes.
1. Mamaearth Charcoal, Coffee And Clay Face Mask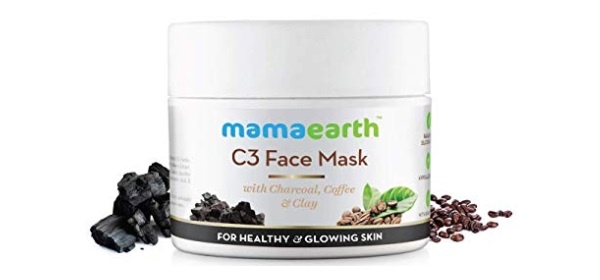 Made with coffee, charcoal and clay, this is the best anti acne face mask to get rid of the acne and achieve a glowing face. Men who have beard they can also use this. It helps to unclog your skin pores and making the skin even tone. The active ingredients are like activated charcoal and coffee helps to Scrub the skin and brought out any bacteria, dead skin, impurities and even the dust particles. It tightens your skin pores and brighten the skin complexion within just single usage. Though, I will recommend that you use it at least twice in a week.
2. Skinsalad Tea Tree Overnight Face Mask
The overnight gel mask that is made with tea tree, Neem and aloe vera. It is used for blemishes, dark spots and brightening of the skin. Aloe vera in this mask makes your skin hydrated and super soft. While name is an anti fungal ingredient that is good for acne prone skin. Tea tree helps dark spots removal and acne and their interaction. It is the best face pack for acne control for men.
How to use: It can be applied in a thin layer at night and wash it in the morning.
3. Biotique Bio Myristica Spot Correcting Anti Acne Face Pack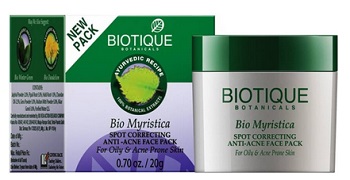 This spot correcting face pack treats pimples and helps control the bacteria that cause pimple breakouts, redness, inflammation and other skin irritations. You can apply it twice in a week to ensure that the skin stays clear. The acne fighting ingredients also makes your skin free of the dark spots people men who have beard and experiences itching on their skin, they can also use of face pack like this to properly cleanse their skin of the dead skin cells and the microbes that causes the itching and irritation on the skin.
4. Himalaya Purifying Neem Face Pack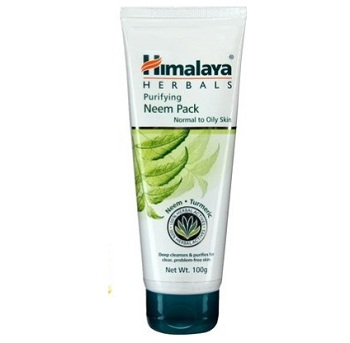 Himalaya neem face pack is a very effective anti pimple face pack that is used by men and women of all age groups. This is a very popular product and a good to use products for people with acne and pimple on their faces.

5. Oshea Herbals Neempure Anti Acne and Pimple Face Pack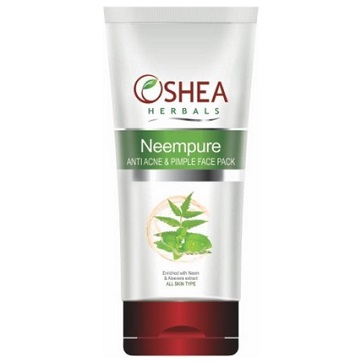 Oshea herbals make some very beneficial skin care and hair care products for men and women. This neempure face pack is good for curing the pimples and their spots on the skin. This will deeply cleanse the skin so that the acne and pimples can be fully avoided. This anti pimple face pack is very affordable and budget option for keeping the skin clear.
6. AuraVedic Anti Blemish Clear Skin Mask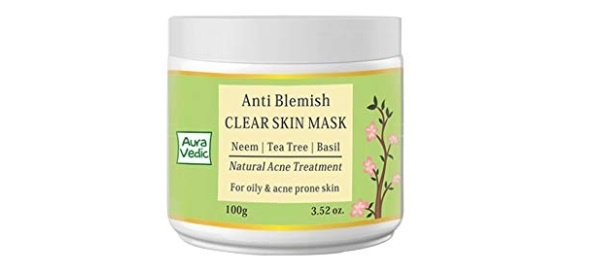 This is a purely herbal face pack will is enriched with the neem, tea tree, basil etc. These ingredients are anti bacterial and anti fungal in nature, hence your pimples and acne will get healed faster. Because, these will dry the pimples and will take care of the pimples. This Herbal anti acne and pimple face pack is effective for the oily skin.
7. Khadi Natural Neem, Basil and Mint Face Mask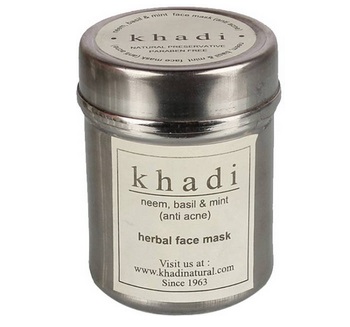 Basil, mint and neem is a deadly combination when you wish to cure the blemishes, acne, pimples etc. Mint also brightens the skin so that the skin appears beautiful and lighter. Hence this is a good men's anti tan face pack too. Neem and basil helps to minimize the bacterial infection which is the major cause of acne on the skin.
8. Vaadi Herbals Anti-acne Neem Face Pack with Clove & Turmeric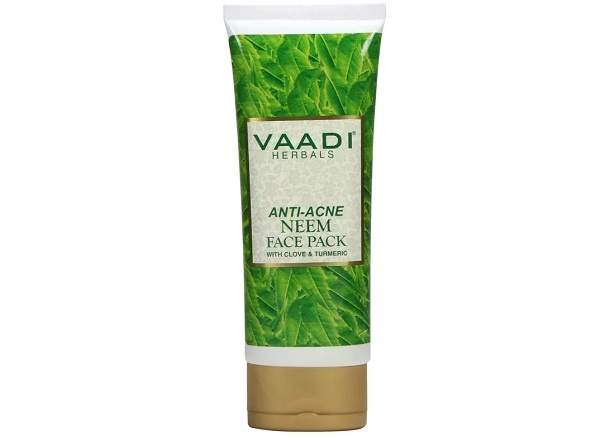 Vaadi face pack for impels and acne cure contains several effective natural elements like turmeric, clove, neem , tea tree oil etc. These will nicely eliminate the acne and clears the face with continuous usage. Vaadi Herbals Anti-acne Neem Face Pack is solution for all skin types especially when you have oily skin that secretes a lot of oil and is blemished.
9. Jovees Ayurveda Tea Tree & Clove Anti Acne Antiseptic Face Pack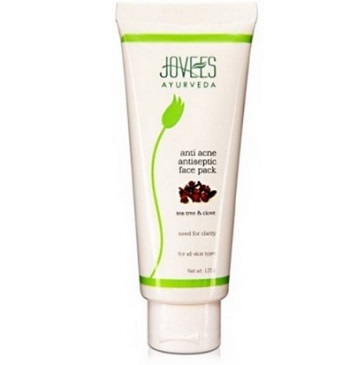 Clove is an anti bacterial ingredient that is also used in oral care and for the toothache as well Clove oil is great to cure the pimple and acne infections. This face pack will improve the skin condition and gives relief in acne. 
10. Lotus Tea Tree Clarifying Face Pack 
Tea tree is also a very efficient and useful natural product in treating the pimples, acne, blackheads etc. This tea tree face pack is rich in the anti bacterial properties. This will soothe the inflamed skin and also reduces the pimple size faster. It is also rich in mineral silica that brightens the skin.
These are the best face pack that you can apply to keep your skin free of acne and pimples. The application of any of these facial mask and pack should be at least twice in a week. This make sure that your skin is devoid of acne causing microbes. Moreover use of face packs regularly improve the skin oil production and clarity.