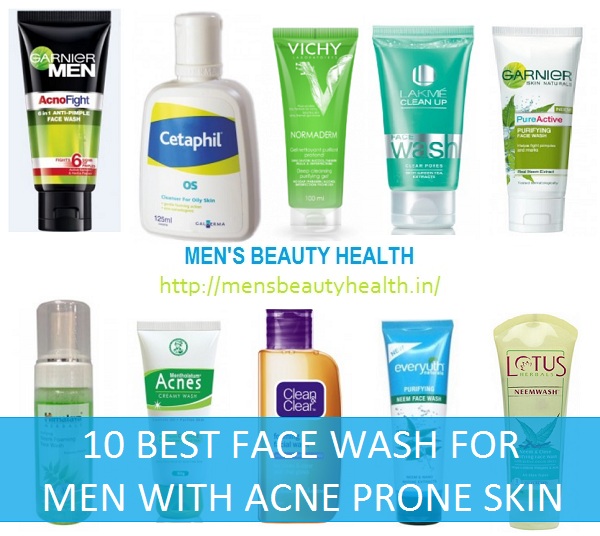 Men's Face Wash for Acne Prone Skin in India: (2022)
Acne and pimple break outs can be bothersome even for men. Men has rough skin and men would ride bike, indulge in outdoor activities hence their skin are more prone to the acne and pimples. Pimples occur when the sebum on the skin comes in contact with acne causing bacteria which causes problems like pimples, whiteheads, blackheads etc. So, if you are thinking of getting skin that is free from acne and breakouts, then here are some best face wash for acne prone skin which will certainly help you to combat the pimple problems. Just a tip: You should also scrub the face 2 times in a week so that there is no accumulation of the dead skin cells. Dead skin cells block the pores and leads to more pimples.
Best Selling Men's Face Wash for Acne Prone skin in India
So, let's have a look at this exclusive list that can certainly help the men like you to keep their skin acne and pimples-free in summers and winters season.
1. Garnier Men Acno Fight Face Wash

This Garnier face wash helps to fight out the 6 signs of acne. This acne fighting formula helps in oil control. It dries the pimples. It uproots the blackheads and tightens the pores. This men's face wash for acne prone skin reduces the redness and lighten blemishes and marks. This has the natural ingredients which clears the acne prone oily skin.
2. Acnes Creamy Face Wash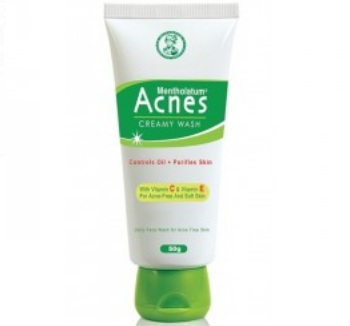 This face wash is a creamy face wash for acne prone men's skin. This is laced with some powerful ingredients that fight acne-causing germs. This face wash is for oil-free in nature hence ideal for men with oily and acne prone skin. This contains Isopropylmethylphenol which helps to remove the bacteria that causes the pimples. This also prevents the cane. The oil controlling properties of this face wash helps to get rid of the too much sebum off the face and the skin appear brighter. This is fortified with vitamin E that acts as antioxidant which removes the free radicals that causes skin aging. This also contains Myristic acid which exfoliates dead skin and removes the dirt, dust etc.
3. Cetaphil Oily Skin Cleanser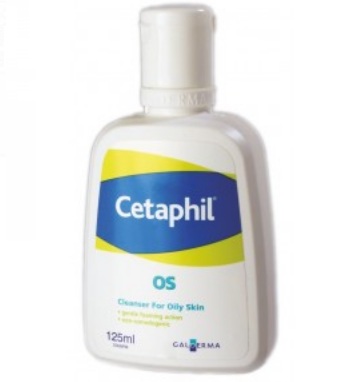 This is one of the best dermatologically tested and recommended oily skin face wash. This is a very mild cleanser which not only does remove the sebum, oils, dirt etc but also maintains the healthy pH balance of the skin. The antibacterial formula of this face wash for men and women for acne prone skin ensures that skin stays free from breakouts. This is known to reduce the oil production by 60% percent and will not clog the skin pores.
4. Vichy Normaderm Deep cleansing Purifying Cleansing Face Wash
If you need a face wash that which targets the acne. Pimples and skin blemishes then this Vichy cleansing gel can be tried. This is for men and women both. This face cleanser is purifying in nature and is rich in salicylic acid that prevents breakouts. In fact salicylic acid also helps to heal the acne and pimple infections.  It also contains Eperuline for anti-irritating properties hence this can be used by even the sensitive skinned ones as well.
5. Clean & Clear Foaming Facial Wash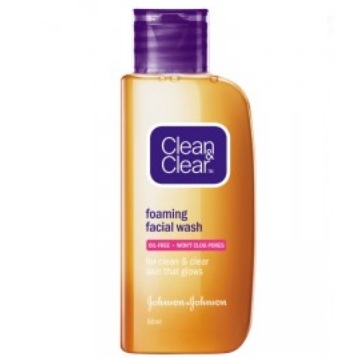 This foaming facial cleanser is ideal for pimple and acne prone skin. It comes with claims of giving an oil free skin for up to 8 hours and to clear the excessive sebum off the face for a clear look. This clean and clear face wash has a non drying formula that also clears the skin and prevents the acne and pimples.
6. Lakme Clean Up Clear Pores Face Wash
Another refreshing anti acne facial cleanser for men is this Lakme clear pores face wash. We totally love this face wash for its refreshing nature and salicylic acid. The salicylic acid in this face wash is excellent for the treatment of pimples off the face. This face wash is affordable and also has a scrub and face mask if you wish to clean up the face at home. Men can have a face clean up using this range. Green tea in this cleanser further gives an antioxidant boost to the skin thus fights the skin blemishes.
Neem Face Wash for Acne Prone Skin for Men
Neem is a potential product which heals the oily and pimple prone skin so, we have made few suggestions for the best men's neem face wash for acne prone skin.
7. Himalaya Purifying Neem Face Wash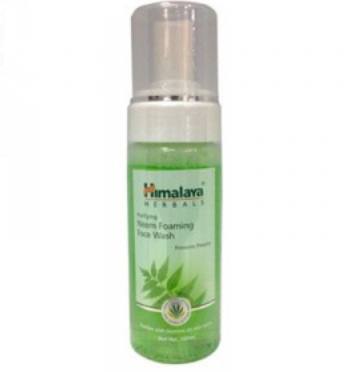 Himalaya purifying face wash for men and women with acne prone skin is great to combat the occurrence of acne. This face wash gently gets rid of the skin impurities. The neem and turmeric extracts prevent the pimples and skin appears clear with no pimples. Apart from the acne prevention this is also a good oil control face wash for oily skin types. Anti bacterial properties of neem (Azadirachta indica) and turmeric (Curcuma longa) is excellent for a pimple free skin.
8. Everyuth Purifying Neem Face Wash
Everyuth neem face wash for acne probe and pimple prone skin has the Nano Marine and Neem extracts that gives a healthier clear skin. This face wash is apt for giving a naturally clear skin by eliminating the bacterial infections which results in breakouts and blemishes eventually.
9. Lotus Herbal Neem Wash Neem & Clove Ultra-Purifying Face Wash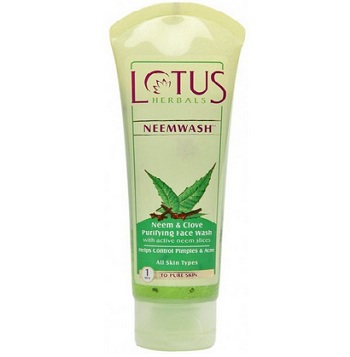 Clove is antibacterial and is has anti septic properties. This is the reason why clove is also used on the pimples as well to reduce the pimple redness an infection. This cleanser for oily skin is also enriched with neem other than the clove. This face wash is unisex hence can be used by girls and boys alike. This Lotus face wash heals the pimples, cures the redness and rashes on the face. This face wash is also ideal for skin with eczema and psoriasis.
10. Garnier Pure Active Neem Face Wash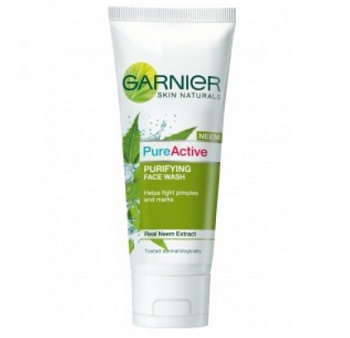 Popular Garnier neem face wash along with the Himalaya herbals since the active neem extracts clears the skin. This face wash has a gel like texture that is nourishing and non drying. This gives a radiant, oil free skin. Along with neem this also has tea tree which is also a suitable ingredient for the abolishment of acne and pimple infection.

So, these are the best men's face wash for acne and pimples in India. Have you used any of these? Which one did you find effective?