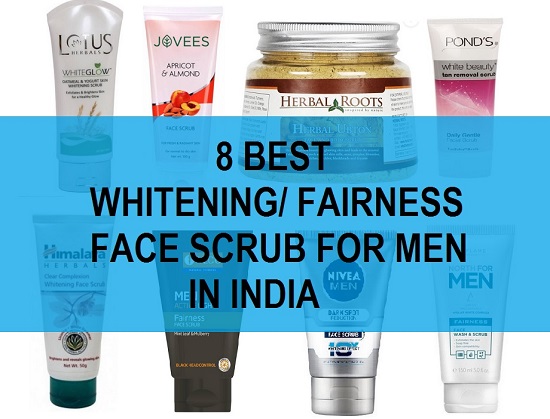 8 Best Skin Whitening /Fairness Face Scrubs for Men in India: So, your skin is darker and lacks radiance then you have to make sure that the skin care products that you try helps you to lighten the skin tone. Men also use products like face wash, scrubs and packs hence you can try facial scrubs that have the fairness properties. This way you will get the proper exfoliation and also the skin will become lighter and glows. Now, you must be thinking guys, which are the best fairness face scrubs, then here we have compiled the list of the best face scrubs in India with their prices. These will help you to maintain a healthy skin complexion and to achieve a fair skin tone.
List of The Best Men's Fairness Face Scrubs in India (2021) with Reviews
1. Pond's White Beauty Tan Removal Scrub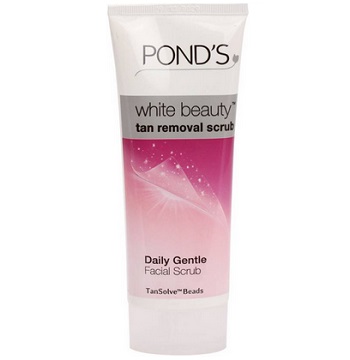 This is a tan removal face scrub but this is a great fairness face scrub as well. This contains the fairness enhancing Tansolve beads that works wonders on the skin darkening. The 50 g pack of this scrub costs 80 rupees. Being non-greasy and creamy, it's ideal for oily skin since this will give a matte and bright skin. You can use this thrice in a week. 
2. Oriflame Sweden North For Men Fairness Face Wash & Scrub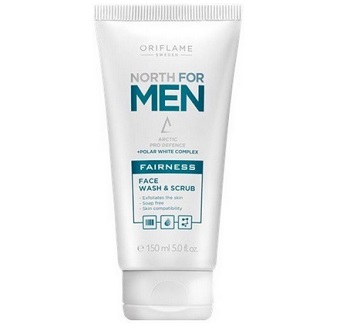 This is a men's invigorating face wash cum face scrub. It has the Polar White Complex which will deeply cleanse the skin. Moreover, this will also give a lighter skin complexion and softer skin. This men's Oriflame fairness face scrub is priced at 549 rupees. It gives a clearer complexion and a bright face. Try applying it two times in a week.
3. Lotus Whiteglow Oatmeal & Yogurt Skin Whitening Scrub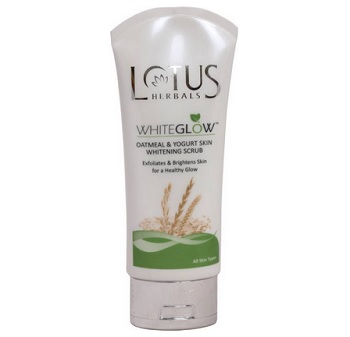 Lotus Herbals fairness and skin whitening scrub can be used by men as well. This is priced at 185 rupees in India.  It is rich in the yogurt proteins that nourishes the skin and gives radiance. This will white the skin when used along with a fairness face wash. The ingredients works well on the all skin types and on dull shallow skin. If you've sun burnt skin, then too it'll be an effective product for you.
4. Himalaya Clear Complexion Whitening Face Scrub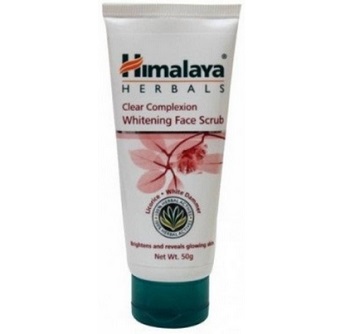 This fairness face scrub contains the apricot granules which will gently exfoliate the upper dead skin cells on the face. Then the licorice in this will help decreasing the melanin synthesis on the skin. Moreover, this has white dammer that is effective in lightening the skin tone. This fairness inducing dry skin facial scrub is priced at 110 rupees.
5. Jovees Apricot & Almond Face Scrub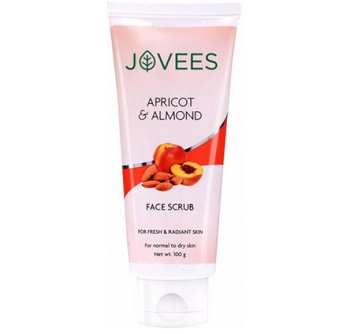 Jovees scrub has almond and apricot.  The power of apricot granules will smoothen the dark skin complexion and gives fairness while the almond extracts are great to whiten the skin. Almond is a rich source of vitamin E hence this will also improvise the skin texture and complexion. This oily skin fairness face scrub is for 130 rupees.
6. VLCC Men Active Light Fairness Face Scrub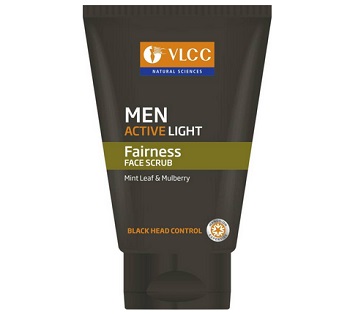 This has the mulberry extracts, mint leaf extracts which helps in fairness and lightening of the dark skin tone. This will gently fade and lighten the epidermal skin tanning. This facial scrub for men is for 160 rupees. Mint leaf also soothes the irritated skin like in summers when the skin gets rashed due to heat and sun rays.
7. NIVEA Men Dark Spot Reduction Face Scrub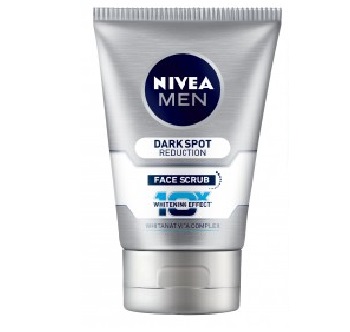 This men's fairness face scrub has the scrubbing particle which not just exfoliates but also improves the appearance of the skin color. This will cost 85 rupees. The scrub has the whitening beads too and is suitable for men with all skin types. Just take a little dome sized amount of this face scrub and apply it on the face. Massage gently and then wash it off with clear water. Try scrubs 2-3 times in a week.
8. Herbal Roots Fairness Ubtan Skin whitening & Radiance Scrub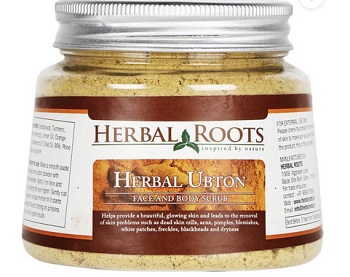 This is a face scrub like the ubtan formula that maintains the skin's smoothness and fairness. This has sandalwood which lightens the skin color while the turmeric and saffron will help to reveal a younger white skin. This ubtan will also lighten the dark spots, pimple marks, spots etc with regular usage. This is priced at 499 rupees.
So, these are the best whitening face scrubs for men that can give brightness and glow on men's skin. You can use these once in a week to get the best out of the scrubs. Scrubbing also keeps a check on your painful ingrown hair.