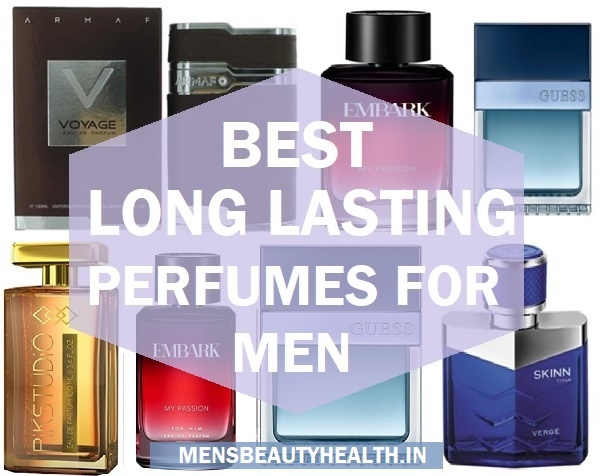 A good perfume speaks a lot about your personality. The mild whiff of a masculine intoxicating perfume surely makes heads turn. It won't be wrong to say, a good perfume for men help in marking a remarkable impression and to give a boost to your personality. By wearing a significant smell, you come across as a sophisticated person. Perfumes also enhance your overall personality and reveal a lot about your taste.
Perfumes for the men would also increase the self confidence and makes one smell fresh all through the day. In fact, a good perfume also uplifts your mood. So, let's take a look at this list, where we have put together a list of some of the best selling perfumes for men, that are available easily online and in the stores at good discounts.
You must tell you that while short listing this list of perfumes for men we have to take care of the certain factors. And the first and foremost factor of this list is fragrance, stay time and the price. There are some perfumes which will smell amazing but will vanish within a couple of hours. While, there are some of the perfumes for men which stays all day long. We are looking for fragrances, which are long lasting and are also value for the money.
When buying a perfume you should always choose the right fragrance which suits your personality type and also your skin. There are certain notes and fragrances that develop once sprayed on the skin and that too differently for everyone
Enough said guys, in this article, we're going to talk about the best long lasting perfumes for men available in Indian market. Smelling good is not just a part of men's grooming but it also keeps you energized and fresh all day long. Let's take a look which are the best men's perfume which last all day long. By the way, the list includes both affordable, light on pocket and the High end perfumes for men in India.
List of Best Long Lasting Perfumes for Men in India (2022)
Let's take a look at the long lasting perfumes for men in the Indian market.
1. SKINN by Titan Men's Eau de Parfum in Verge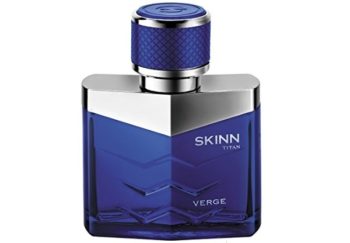 This  is my personal favorite and a budget option. The men's perfume is a very affordable option for long lasting every day perfumes. Rather, I feel that it's also great item for gifting. I'm saying this because, its packaging is very luxe looking. It does good sitting on your dresser top. The men's perfume bears top notes of lavender oil, lemon, and aromatic accord of rosemary and basil oils. Its middle notes are monomial excel floral notes with geranium, spearmint to create a harmony. The base notes speaks of patchouli, leather accord, oak moss accord. You'll surely love its base notes that really stays a lot longer with you. If not this, then you can try the other variants in SKINN by Titan men's perfume range.
(You can expect some discount when you but this online)
2. Wild Stone Grey Eau De Perfume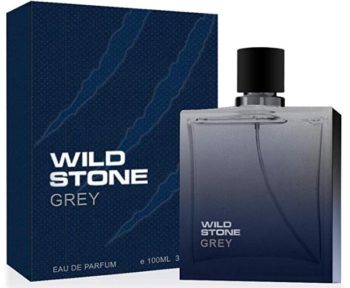 The extremely light on your pocket perfume is the best perfume for men under 1000 rupees. Its packaging is okay but smells really nice with soft musky smell topped by citrusy and spicy notes. The bottle is simple and not that attractive to look at but it solves the purpose effectively to give you long lasting freshness. I like its spicy and fruity blend while there are other variants too that you can definitely explore. In fact, the Musk loaded variants are something that you must try.
3. Pikstudio Cosmo Eau De Parfum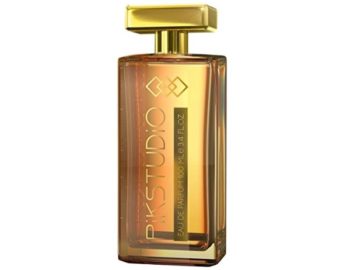 The bottle of this inexpensive perfume looks enticing and alluring. It has an exquisite long staying fragrance. Here's what you get in terms of the notes and accords.
Top Notes: Fresh Spice, Herbal
Middle Note: Citrus
Base Notes: Sandalwood, musk and bergamot
4. Ralph Lauren Polo Red Extreme Eau de Parfum Spray for Men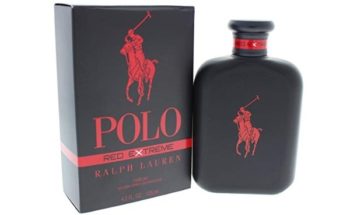 Launched by the house of Ralph Lauren, it is a really long lasting perfume but yes it has a hefty price tag. It's a blend of vibrant blood orange, addictive black coffee essence, and supercharged black ebony wood. It has a long lasting fragrance which is perfect for summers and winters. Having said that, it's totally your call, when you'd like to wear it.
5. Rasasi Royale Blue EDP Perfume for Men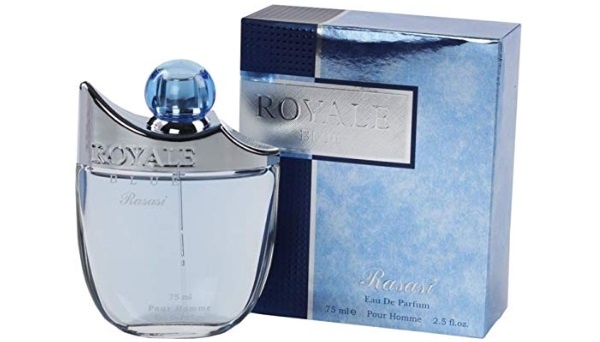 We've got another fragrance that is not very expensive yet has impressive longevity. To create a lasting impression for yourself, a sophisticated scent like this, is a must have addition in your perfume collection. It has top notes of  fresh smell of cavaillion melon, mandarin orange, cucumber, mellowed by the scent of geranium, basil, sage absolute and finally the base notes have aroma of delicate musky sensual woods that persist. You'll be able to detect the base musky notes even after the next day.
6. Armaf Voyage Perfume for Men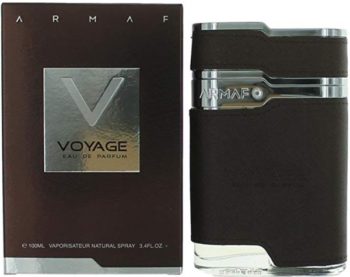 Packaged in a nice leather wrapped bottle, the product is worth trying. I must admit that its packaging is really attractive and masculine. You can try it once if you like spicy and winter specific scents. Let's talk about its notes.
Top Notes: Grapefruit, Sage, Cardamom, Iris
Middle Notes: Violet Leaves, Cinnamon, Lavender
Base Notes: Woody Notes, Tonka Beans
7. Embark My Passion For Him Eau De Parfum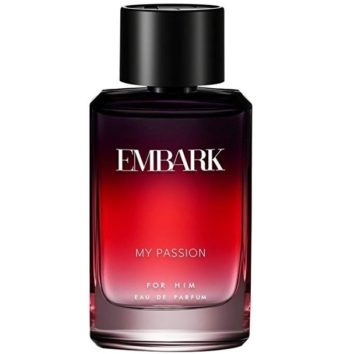 The oriental classic perfume for men has a vibrant red and black ombre colored bottle. Packaged in surely artistically designed bottle, it is a very long lasting men's perfume. This Eau de Parfum is one of its kind to make you look urbane and refined. Blending the enchanting fragrance of heart and base notes, this men's perfume will add a tinge of natural freshness to your appearance.
8. Dior Homme Intense For Men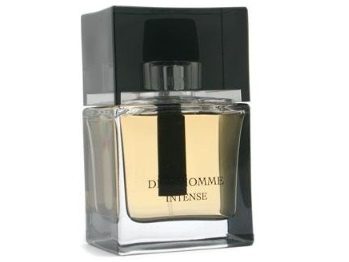 Dior Homme Intense by Dior is a Woody Floral Musk fragrance for men. This is a new fragrance Dior Homme Intense was launched in 2011. It's Top note are prominent and speaks of lavender. Middle notes are full of iris, ambrette (musk mallow) and pear. Whereas, the base notes are rich in vetiver and virginia cedar. 
9. Jaguar Vision III Eau De Toilette Spray for Men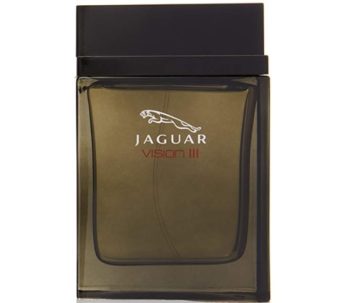 It's a premium fragrance from the Woody or Oriental family.  It'll appeal to even the most demanding man. It has the fresh citrus mixed fruit top notes with musky and cederwood base that is striking and stay for long. Woody fragrance loving men would definitely find their perfect everyday wear perfume in this.
10. Guess Seductive Homme Blue for Me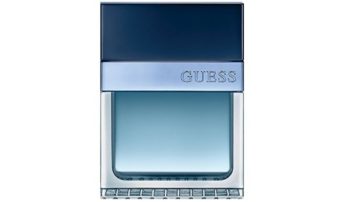 It's an awe-inspiring fragrance for men. This is basically a luxurious aromatic fragrance formulated with various accords for men. It's blended with heart notes of lotus flower, spicy ginger and orange. It's is a mix of green apple, mandarin, and sandalwood that bring out the base note, creating a woody feeling. This one is a typical fragrance that is primarily oriental in nature.
These are the best long lasting men's fragrances in India. There are lot more but as I always say, perfume are something that is very specific and individual. If I love a fragrance then that may not mean you all will love it too, though there are fragrances that majority of men love.
Which Perfumes to Wear for Different Occasion?
Now that you know about the best long lasting perfumes and colognes for men, it is also good to know which are the best notes or perfumes to wear on a date.
While going for a date, Woody or musky fragrances would work wonders. You can also consider going for Oriental fragrances which are quite attractive and sensual.
Men who don't like to wear over the top fragrances should go for Aqua kind of perfumes. For business meeting Aqua and Oriental notes works the best.
The signature scent of perfume is something that evokes a memory. It is the thing that makes you recognizable and makes one remember you for a long time. This helps to differentiate between you and others even without looking. It becomes a part of your vibe or aura eventually.
While choosing a perfume, you must also keep in mind whether you like lighter or stronger perfumes. Perfumes like aquatic, musky or even Vanilla nodes are more on the lighter side while Woody and spicy fragrances with lots of citric accords are stronger.
How to Apply?
Now, let's get to know some tips and tricks related to perfumes and to make them last longer. Apply perfume on dry and clean skin to get the most out of it.
If you are getting ready and you have to apply the perfume then apply it just before stepping out which will make sure that the perfume last longer on your skin. A lot of men get confused regarding the areas they should apply their perfumes. Always apply the perfume on the pulse points like the wrist, behind the ears, below the throat and inside of the elbows. These are the best body parts for applying perfumes for men.
Another question that comes to every man's mind is whether I have applied too much or too less. Remember, all the good things come in small or less amounts, which means in limit or moderation.
If you would use really less, then it will not be detectable and it will go away pretty quick. However, if you apply a lot of perfume, you can be like a walking perfume bottle itself.
This is why, it is advisable to always apply perfume in moderation and on the body parts or areas that we have mentioned above. Spraying once on every part is fine.