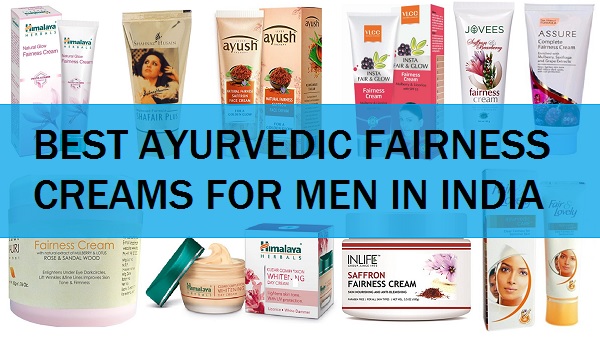 Best Ayurvedic Fairness Creams for Oily skin, dry skin for Men in India
Ayurvedic tips and treatments have been an integral part of us since in India Ayurveda is used in skin care, hair care and also for health enhancement. So, when we think of fairness then Ayurveda too have answers to your skin problems. For fair, skin Ayurvedic preparations are most sought after. There are several Ayurvedic skin creams in Indian market. Recently few readers have asked us to compile a list of best Ayurvedic fairness skin creams suitable for men. Men need skin creams which are appropriate for their harsh male skin and are safe to be used.  Creams can improve the skin color and keep it radiant looking. Skin creams also act as a barrier that protects the skin from the harmful rays of the sun and damage due to the environmental pollutants. Ayurvedic preparation of these skin creams are safe and herbal with herbal ingredients that helps to revive the skin.
Top Ayurvedic Fairness Creams in India For 2021
These creams inspired from Ayurveda are made for different skin types like there are some of them suitable dry skin while some are for oily acne prone skin. The natural ingredients like lemon, turmeric etc are good for acne prone men's as they eliminate the bacteria causing acne. So let's move on to the list of best Ayurvedic creams for fairness.
1. Fair & Lovely Ayurvedic Fairness Cream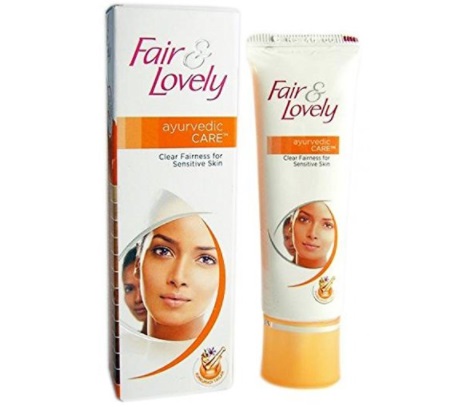 Fair & Lovely Ayurvedic Fairness Cream has ingredients like Lodhra, Khas & Neelotpal that calms and soothes the irritated skin. It also contains the Manjishtha and Kesar  along with the milk enzymes, bargad and wheat germ oil that even outs the uneven skin tone. The cream is filled with the rejuvenating and skin lightening agents and the powerful antioxidants. This fairness cream for sensitive skin is also infused with the goodness of 16 natural ingredients.
Best Fairness Soap for Men Available in India
2. Himalaya Clear Complexion Day Cream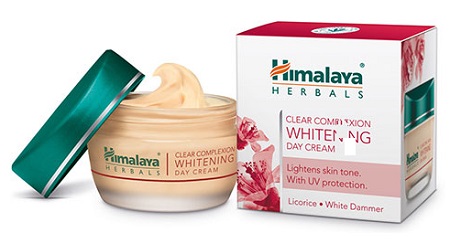 Himalaya is a herbal skin acre brand that makes products which are made involving the natural ingredients. But to be honest even they are not 100% natural. Himalaya Clear Complexion Day Cream is made with licorice which is mulethi and white dammer. These natural ingredients helps in lightening the complexion. The fairness cream is ideal for all skin types but for oily skin it is wonderful. The reason being is that the cream has a light texture. The color and feel of the cream is also nice which is suitable for everyday use by men and for women as well.
If you are concerned about the sunscreen then this is rich in the UV protecting actives too. The Ayurvedic inspired day cream is enriched with unique herbal extracts and cinnabloc to provide three effective actions, hydrates skin, lightens skin tone, clears complexion.
Best Men's Pimple Cream for Oily Skin in India
3. Ayush Natural Fairness Saffron Face Cream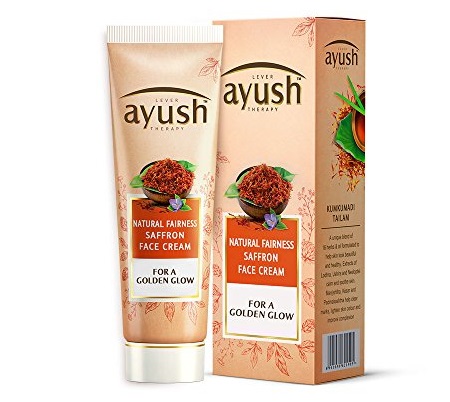 Lever Ayush products are recently launched and this brand focuses on utilizing the Ayurveda for skin care and hair acre. The cream is rich in saffron which is called Kesar in Hindi. Kesar or saffron is known to whiten the skin naturally by minimizing the melanin. It also cures the dark spots, patchy tired skin and the blemishes left by the acne. Kesar purifies the skin layers and gives radiance to the face.
Saffron (kesar) is an Ayurvedic herb and in this cream it is used along with the Kumkumadi tailam.  Kumkumadi tailam is known for its unique blend of 16 herbs that lightens the skin. Ayush Saffron fairness cream also has the extracts of lodhra, ushira and neeloptal along with Manjishtha, kesar and padmakashtha help clear marks, lighten skin colour and improve complexion.
Acne Scar Removal Creams in India
4. VLCC Insta Fair and Glow Fairness Cream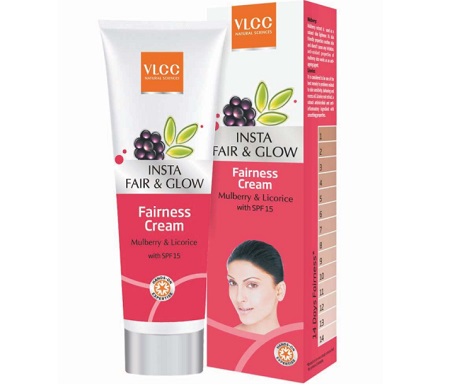 VLCC is yet another herbal brand that is highly used in the salons. They also make men's skin care products. This VLCC Ayurvedic fairness skin cream can also be tried by men. We are calling it Ayurvedic since it has the ingredients that are natural and herbal. The organic ingredients like mulberry and licorice extracts. It actively lightens skin tone and makes the spots lighter. VLCC Insta fair and glow fairness cream is formulated by the experts for dark skin of boys and girls. It is also a skin fairness cream with SPF for oily skin. Licorice or mulethi is considered to be one of the best herbal Ayurvedic remedy to whiten the dark skin, prevent the acne and pimples. It is suitable for all the skin types.
5. Jovees Saffron Bearberry Fairness Cream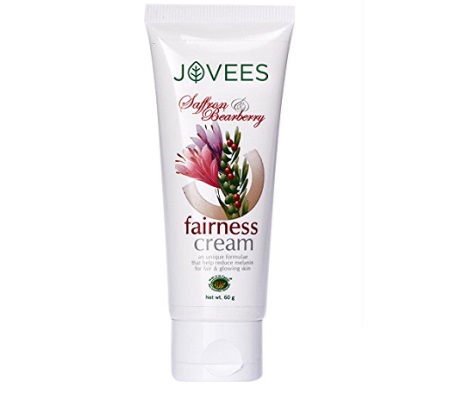 As we said saffron or kesar is highly used in organic fairness creams. So, in this Jovees fairness cream too, saffron is the integral and main ingredient. It lightens the skin by inhibiting the melanin causing cells. Along with the utilization of the Ayurvedic knowledge this is developed scientifically to reduce the production of melanin and to clarify the skin from deep within. Sun is also a major factor that darkens the skin. So, this cream also has sun protection that shield from UVA and UVB rays.
6. INLIFE Saffron Fairness Cream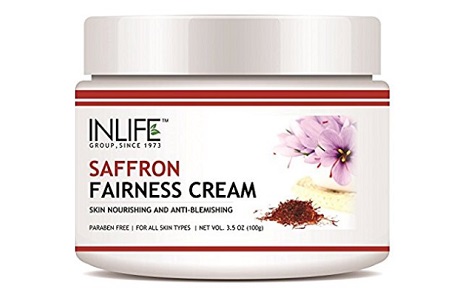 Yet another fairness cream that contain saffron. This is a non greasy and light skin cream. It is ideal for oily skin as well. The cream is a paraben free fairness cream that helps reduce skin blemish and pigmentation.
7. Himalaya Herbals Natural Glow Fairness Cream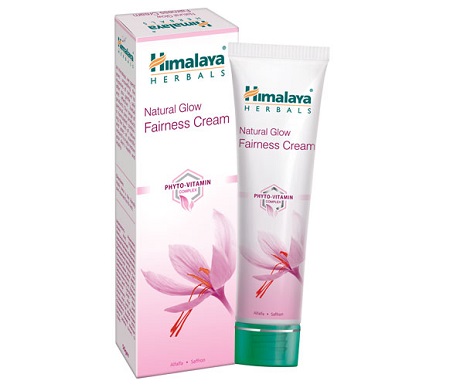 Himalaya Herbals Natural Glow Fairness Cream is available in a tube pack. The cream is very easily available in stores and online. You can try this if you have dry to normal skin. This is not much greasy but after few hours the skin starts to secrete the oils. In winters, it is better for oily skin. The formula is slightly texture with the natural fairness giving agents. It has the key ingredients like Persian Rose that revitalizes the skin by eliminating dead cells and impurities. It also has aloe vera, walnut and mandarin orange. Aloe Vera is used extensively in Ayurveda for skin healing and removal of marks and blemishes. Himalaya Fairness Cream is dermatologically-tested product.
8. Lotus Herbals Whiteglow Skin Whitening and Brightening Gel Cream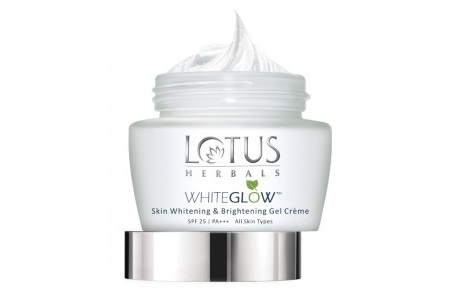 Lotus Herbals Whiteglow Skin Whitening and Brightening Gel Cream is a fairness cream for the oily skinned men. The gel like texture can be used by dry skin too but it is much better for oily skin. The gentle light serum like texture gets inside the skin nicely and reveal glow. The product is enriched with grape, mulberry, saxifraga extracts and milk enzymes that are known fairness inducing elements.
9. KHADI Fairness Cream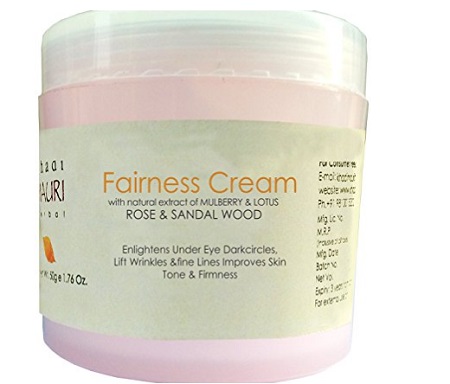 Khadi Fairness Cream is a herbal Ayurvedic formulation that has the natural substances which effectively whitens the skin. Men with dry skin can try it but the moisturization is low. Hence, this is more for a skin cream for oily men's face. It is a daily use fairness cream that contains the powerful anti oxidants that repairs the skin damage UV rays damage and brightens the skin.
10. Shahnaz Husain Shafair Fairness Cream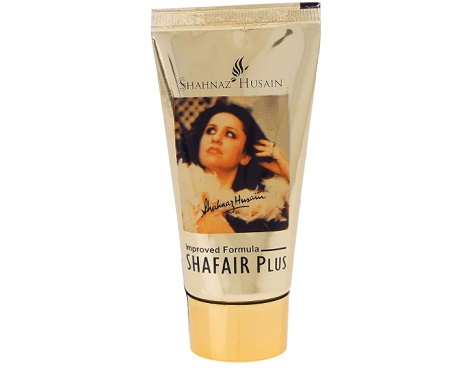 Shahnaz Husain is a well known name in the herbal beauty industry. Her products are herbal and has natural elements. The Shahnaz Husain shafair Ayurvedic fairness cream has a unique formulation containing Sandalwood and Andropogon muricatus extracts along with other powerful herbs like Vetiver, Pala Indiga plant extracts. It brightens the shallow looking complexion and men with dry face too can try it.
These were the best Ayurvedic skin creams for men in India that men with oily skin, dry skin, sensitive skin can use.