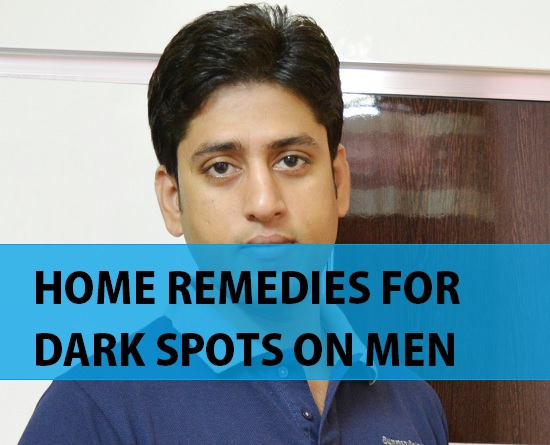 Home remedies for Dark spots on the Men's face: Hi guys, our skin is considered as the most delicate part of our body which needs proper care to stay healthy and look flawless forever. It not only reflects the outer appearance, but also your inner health. But at times because of the acne, pimples etc men's skin can have dark spots and marks. Do you know guys that the brown spots, black spots, dark marks etc can make our skin dull looking? Yes, that is true and this can also lower our confidence at times. So, today I have some easy homemade remedies for men to get rid of dark spots. Let's see first which are the causes of the dark spots, blemishes, scars and marks on our skin.
Causes of dark spots on the face in men
Dark spots, oily skin, acne, breakouts are some of the common skin issues seen in the man's facial skin. This is the result of improper diet and lifestyle.
It occurs due to acne and blemishes
Excessive oil secretion of the facial skin can also lead to whiteheads and blackheads .
Lack of proper sleep and hormonal imbalance can also result in hidden dark spots that become visible later on.
Obesity and stress can also cause dark spots and brown black marks on the skin.
Natural Home remedies for Dark spots for men

Here, are some of the remedies to remove zits, marks or dark spots naturally at home. But friends, make sure that you try these natural remedies regularly else the stubborn dark spots are not that easy to get rid of. These remedies are good to cure the dark spots in few weeks.Also see: Nivea for men dark spots reduction cream review

Lime juice and Apple cider vinegar
Lime juice contains citrus acid and vitamin-C which improves the skin complexion and reduce acne marks. Lemon juice has anti-fungal and anti-inflammation properties which remove skin spots, marks, black spots and itchiness. Hence, it reduces dullness and gives a flawless skin all the day. Apple cider vinegar is also great for all types of skin as it adds natural shine to your facial skin and reduces spots. Therefore, it also enhances the glow of your face and maintains the pH balance of your skin and to remove the dark spots. This is an excellent men's face apck for dark spots and oiliness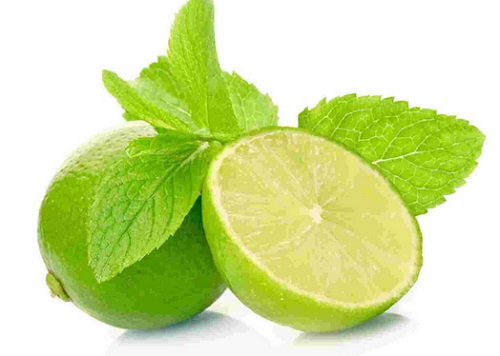 How to make this dark spot removal home remedy
Take 1 spoon of lime juice

Add1 spoon of apple cider vinegar in it

Cool it for 5 minutes in refrigerator

Now apply this by using a cotton ball to all over the face

Keep it until it dries out or around 20 minutes

Wash it with water
Onion juice and Aloe Vera gel
Onion, a raw vegetable can fight against acne and dark spots. It removes pigmentation and controls the excessive melanin production that causes dark spots and zits.  This has a power to protect the skin against acne bacteria and stops its recurrence. Aloe Vera gel has a multiple skin healing anti-bacterial and anti-inflammation properties which heals all the types of skin disorders. Furthermore, this is good remedy to remove dark spots for all the skin types. See: Homemade face scrubs for dark spots

How to make it?
Take one onion and peel its cover

Wash it with water properly and cut it into small pieces

Now blend it in a chopper and squeeze out its juice which has to be separated in a bowl

Mix 1 spoon of aloe vera gel in the onion juice

Now dip a cotton ball in the mixture and apply it onto the face evenly

Cover all the skin area and leave it for 15 minutes

Wash it with cold water
Olive oil and Lavender oil
This remedy can work great in winter or dry season. Olive oil is full with anti-oxidants which are great for your skin. It has Vitamins like A, E and fatty acids that heals skin issues like itching, dryness, dullness, acne and its spots. Moreover, this also makes the skin fairer and healthier than before. It also treats wrinkles and injects a new life in your skin. Lavender oil contains anti-septic and anti-bacterial properties that help in getting rid of acne, blemishes and spots. This si good for dry skin as this also heals the dry patches on the men's face.

How to make it?
Take 2 spoons of olive oil and add 1 spoon of lavender oil in it (available at any grocery store or online)

Mix both the ingredients well and apply it using your fingers

Massage it slowly around the cheeks and forehead.

Be gentle and enjoy this process; just relax

Keep doing it for a few minutes like around 5 minutes.

Now leave it applied on the face for 10 minutes

Wash it with normal water.
So guys do try these remedies and get help in removing the dullness and dark spots from the face.