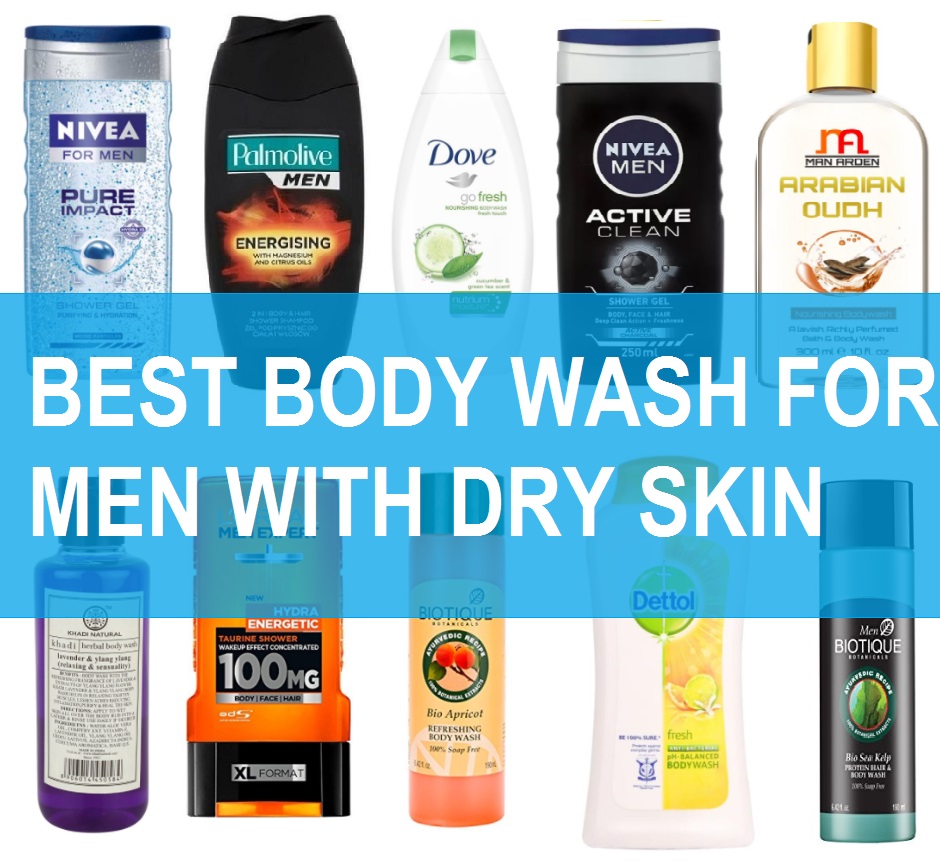 Best Body Wash for Men's Dry Skin in India
Personal hygiene is a crucial thing that every men and woman should follow. Poor personal hygiene can make you look unkempt and smell bad! Obviously, you won't want to smell bad, do you? Bathing is the first thing that we do in the morning and is a very important routine that we follow daily. Besides taking shower, it also depends, which body wash you are using. When the skin is dry one should use body wash or shower gel that is moisturizing so that the dryness can be healed even before you reach out for the body creams and body lotions for dry skin. By the way, do check our compilation of the best body wash or shower gels for men's dry skin in India.
Top Best Body Wash for Men with Dry Skin in India (2020)
Here, are the best body washes for dry skin for winters and all season in India
1. Palmolive Men Energising Shower Gel Body Wash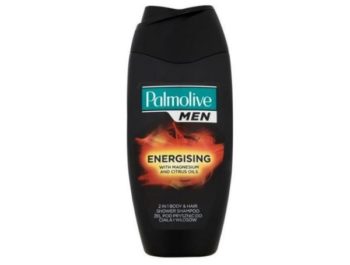 Everyone wishes to feel fresh and energetic so, that the day is spent nicely. But, besides that a good body wash also helps to give you freedom from all the dust and dirt that you may have accumulated throughout the day. Palmolive Men Energizing shower gel is enriched with magnesium and citrus oil, that helps to get rid of the dust and dirt off the skin. Citrus oil is good for the hydration of the dry skin. In winters, using a body wash/shower gel like this can help get back the lost moisture levels of the skin. It makes the body skin feel fresh and moisturized. Ideal for men with dry skin.
Price: 190 Rupees
2. Dove Go Fresh Body Wash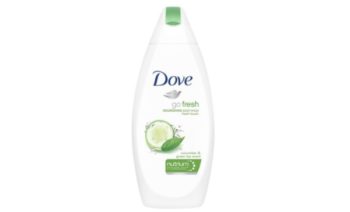 Dove go fresh Body Wash is a unisex product and both men and women can try this product. The body wash produces rich lathers that cleans the body nicely and gives the much needed freshness for the day. The formula of this body wash is very mild and the skin stays hydrated. For men, who are struggling with the dry skin can try this. Dove body wash does not leave any soapy residue on the skin hence, is a very hydrating and soap free body wash. It has the richness of the ingredients like the cucumber and green tea. It has the Nutrium Moisture which is good for that needed moisture and hydration.
Features:
Mild and gentle formula

Nourishes deep into the surface layers of the skin

Complex of Nutrium Moisture technology which delivers natural nutrients to your skin

Dove body wash is better than milk, why? As this has more moisturizing than the milk
Price: 99 Rupees
Best skin whitening Soap for men in India
3. Nivea Pure Impact Shower Gel for Men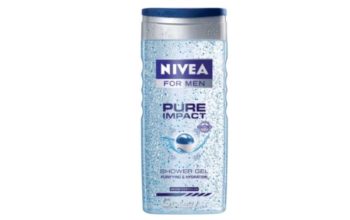 NIVEA MEN range makes so many skin and beauty care men's products that you would love this brand. For men Nivea men is just awesome. You get deos, rolls ons, creams, moisturizers and what not. This Nivea for Men Pure Impact Shower Gel offers the extreme hydration and gentle but effective cleansing of the skin. Not just for the hair but this shower gel can be used to cleanse your facial skin and hair as well. But honestly, using the same body wash on face, body and hair can be boring. Anyways, it has the purifying beads that help to cleanse the skin softly and give you "oh! so clean" kind of feel.
Features:
Dermatologically tested product

Provides intensive moisturization to the dry body skin

Gel formula which cleanse and revive. Who won't want that?

Has purifying beads for extra scrubbing effect for men's skin

Removes the pollutants thoroughly off the skin
Price: 195 Rupees for 250 ml
4. Dettol Fresh Body Wash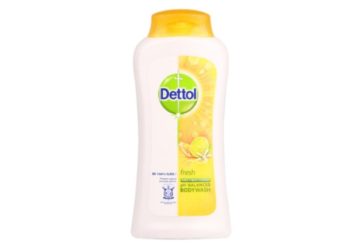 Dettol!! This is the name that comes to our mind when we think of a body soap that cleanses and is loaded with antibacterial properties. Now, Dettol also makes body wash. But wait! Don't think they are those liquid soaps that we use for hand washing. The body wash from dettol is actually very good and has the moisturization adequate for the dry skin. This has the classic dettol scent and is ideal for men who stay outdoors for most of the part of their day time. For men, who play sports and indulge in other activities that make men sweat more and gets all the pollutants. Also do see our compilation on the best fairness soaps for men in India
Features:
Gives the freshness and protection from the germs and the pollutants

Recommended by Indian Medical Association

Dermatologically tested

Prevents the growth of the bacteria that cause body odor

Dettol Body Wash is with citrus fragrance
Price: 145 Rupees for250ml
5. Man Arden Arabian Oudh Body Wash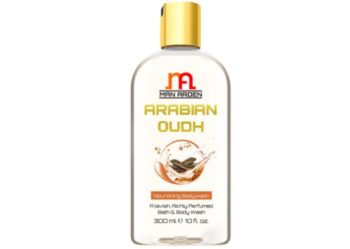 Oudh is a very expensive product which smells amazing. The smell of oudh is just wonderful and when that is in a shower gel. Oudh is used in the perfumes too for its wonderful scent. Man Arden luxury shower gels are laden with this amazing scent so, when you are done bathing, your skin oozes with a manly fragrance. This body wash is a luxurious and rich shower gel which is a soap free and paraben free formulation.
Safe and gentle on all skin types

Rich in oudh scent that is refreshing

Body wash leaves your skin soft, smooth and delightfully fresh

No harmful chemicals and parabens in it

Made from pure essential oils
Price: 649 Rupees for 300ml
6. Nivea Men Active Clean Body Wash with Active Charcoal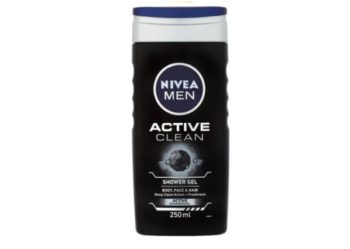 Heard of active charcoal? Active charcoal is an element that lifts off the dirt and impurities well. Nivea Men Active Clean Body Wash is an innovative 3-in-1 shower gel for Body, Face and Hair. This is laden with the active charcoal which attracts the dirt like a magnet. The masculine scent of this body wash is able to get rid of all that impurities that can make you smell bad and gives itching.
Features:
Has the ingredient like active charcoal

Lifts the impurities well

Gives mild and masculine scent

Maintain the skin's pH balance

Ideal for men's dry skin in winters and summers.

It is dermatologically approved
Price: 199 Rupees for 250 ml
7. Biotique Bio Apricot Refreshing Body Wash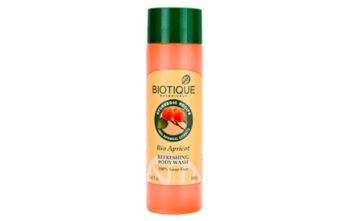 Biotique Bio Apricot Refreshing Body Wash is a fresh-foaming and 100% soap-free gel. It creates so much satiny lathers that men will love to get a shower with this. Just imagine the rich lathers that can help you in getting a complete shower experience. Check out the best bathing soaps for men
Features:
A refreshing shower gel and a body wash that has Apricot, Kernel Oil, Wild Turmeric, kurchi and soap nut which is reetha.

It cleanses the skin mildly and does not dry the skin.
Price: 190 Rupees for 190 ml
8. L'Oreal Men Expert Hydra Energetic Taurine Shower Gel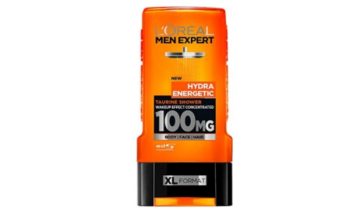 L'Oreal Men Expert Hydra Energetic Taurine Shower Gel is made only for the men. This has the woody fresh fragrance that revives the senses while you are using the shower gel for bathing.
Price: 500 Rupees for 300ml
9. Khadi Lavender and Ylang Ylang Body Wash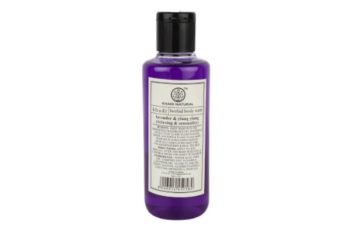 Khadi Lavender and Ylang Ylang Body Wash is made with the freshness of the lavender and the Ylang Ylang notes. This is not just a body wash for men's dry skin but is a body wash that helps men to get back the freshness and vitality. This nourishes the tired skin and instantly energizes you.
Price: 130 Rupees for 210ml
10. Biotique Bio Sea Kelp Protein Hair & Body Wash Men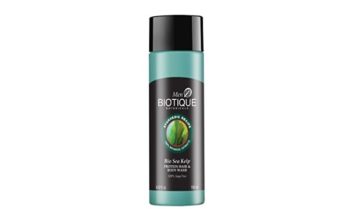 Another body wash for men from Biotique but this time this is only or men. Yes, this is a protein based hair and body wash which is purely soap free. While it treats the dryness of the skin, the body wash for men also lifts the impurities off the skin. Do you know, it can be used on the hair as well due to its protein rich formula. So, do try that if you purchase it.
Features:
Protein rich hair and body wash

100 percent soap free

Maintain skin natural ph balance

100 percent natural and organic
Price: 165 Rupees for 120ml
What causes body odour and how to get rid of that?
A lot of us think that it is the sweat that causes the body odor but scientifically, it is the bacteria that cause the odor. Yes, it is true! No matter how much you sweat but if your sweat is a breeding place for bacteria then the odor will be high. A lot of people sweat a lot but still does not get that much of bad smell, because their armpits may not be a breeding ground for too many bacteria and vice versa is also true. Sweat is a mechanism that helps to keep you cool by secreting the sweat.
To keep the body odor away the first thing that all of us can do is to keep the armpits or the sweat areas on the body clean. To keep the areas clean, the best thing is to use body wash or soaps that can kill the bacteria and are antiseptic in nature as well. Other than using the scented products, try to choose bathing products which also gives you antibacterial qualities so that the hidden bacteria etc can be killed.
Some points to be followed to stay fresh all day long:
Do not wear the same clothes for too long once they are soiled with the sweat.

Use deodorants that are rich in anti-bacterial elements.

Keep the armpits hair free as bacteria can get trapped in the body hair and flourish more.

Wear breathable fabrics to keep the body sweat and bacteria free.
So, there are the best body wash for dry skin for men in Indian market. Have you tried any of these?